I've had a pretty slow week when it comes to flying, as I've just taken a couple of domestic flights. I'm hanging low this weekend, in preparation for a big trip coming up next week (and then a few more big review trips coming up over the next several weeks).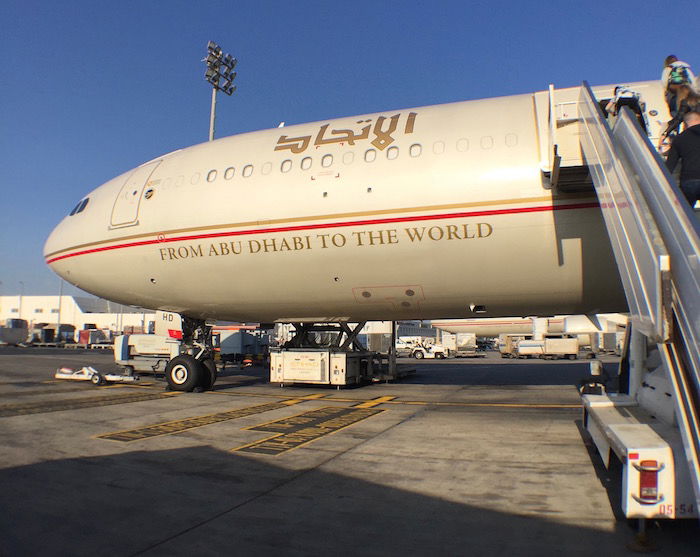 On the points and airline front, this week we've learned more about the future of Alitalia, there was controversy surrounding a Delta flight out of Maui, the Alaska Card got a new sign-up bonus, and much more.
Here's a recap of this week on the blog:
Featured Stories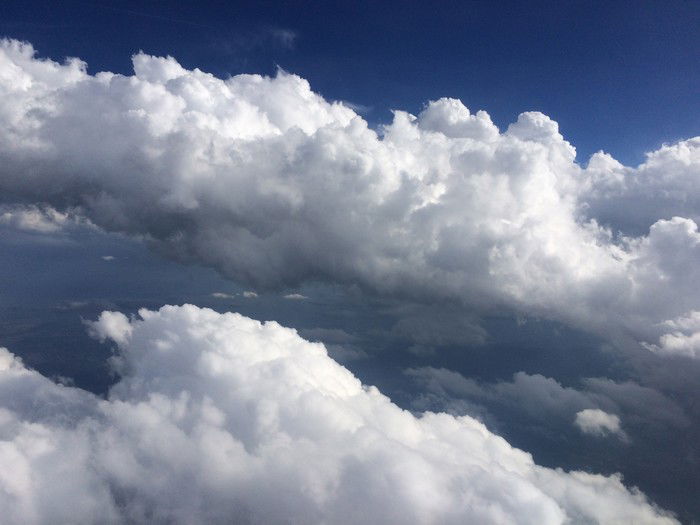 One question I get asked all the time is how I became a full time blogger. It just occurred to me that I've never really fully shared the story here on the blog. If it doesn't interest you, by all means skip this post. I won't be offended. However, if you are interested, here's the story.
The short answer is that while I couldn't be happier with how things turned out, I never intended to make this a career. It really happened by mistake. I started this blog my freshman year of college as a hobby, and here I am, almost 10 years later…
---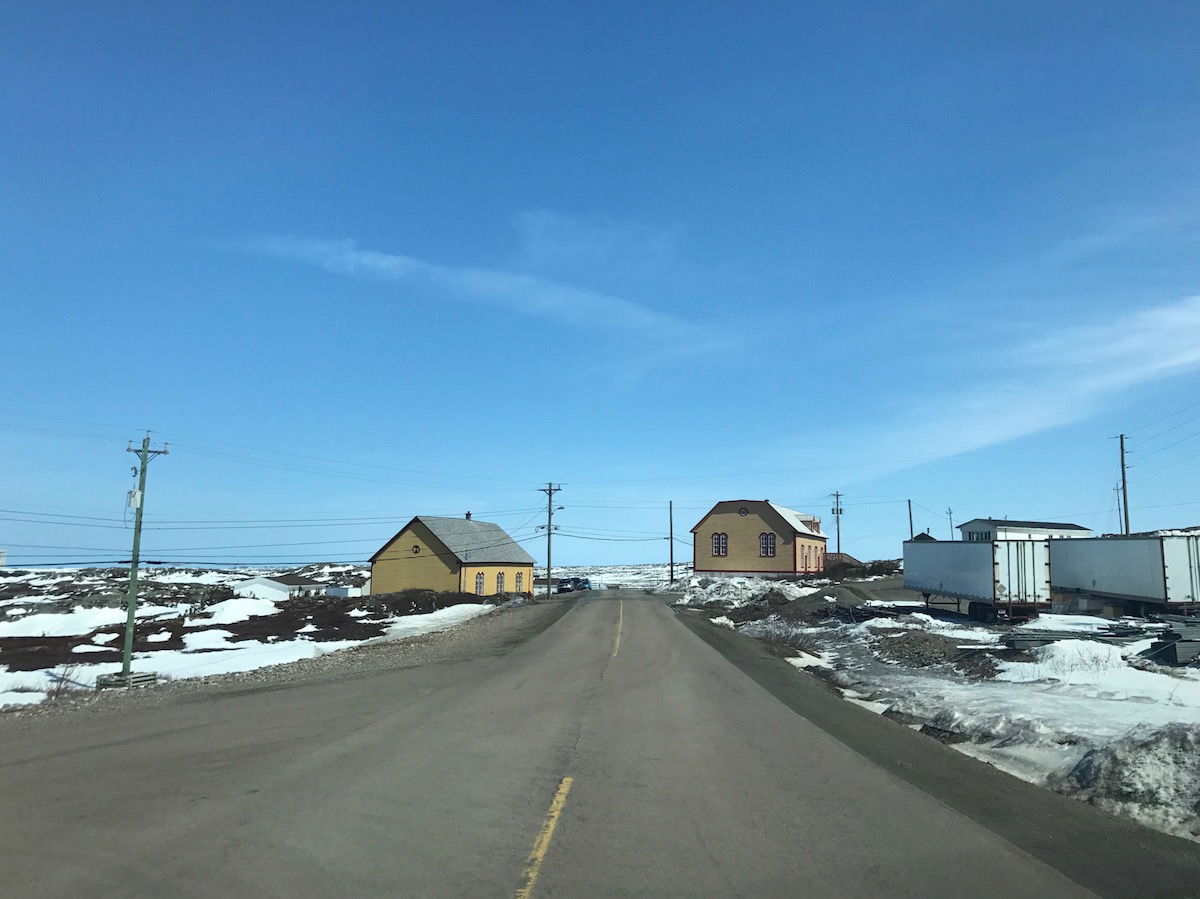 As I hinted at in the introduction post, getting to Fogo Island is an adventure. The nearest airport to Fogo Island is in Gander, which has fairly limited service, and ultimately is more of a highway town than a destination.
Once in Gander, there are two ways to get to Fogo Island. The first way is to take a helicopter, which can be arranged through the hotel. This costs 1,700CAD (~1,240USD) one-way, and can accommodate up to five passengers. The other way to get to Fogo Island is to drive, which seemed more fun to me anyway (it might sound crazy, but I'm scared of helicopters).
---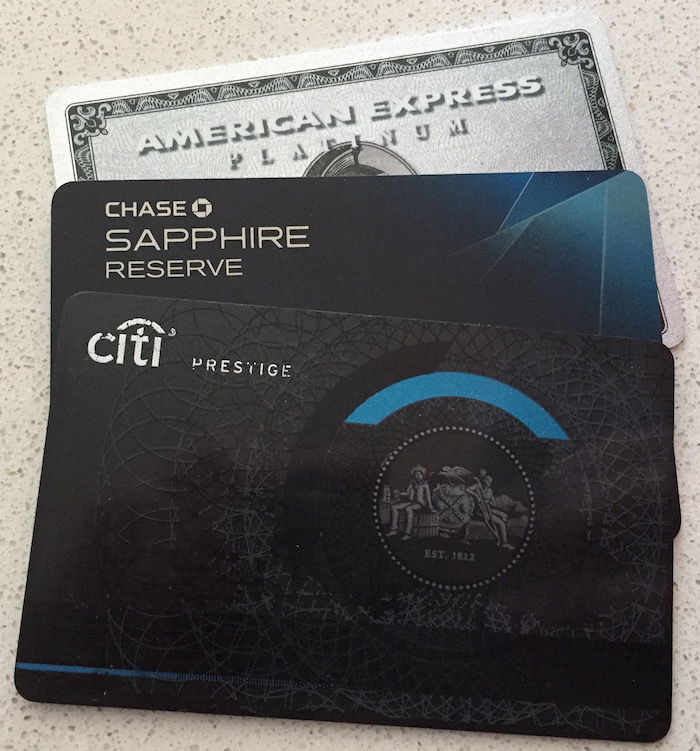 If you want to maximize points, there's merit to having credit cards from all of the major issuers. There are so many great credit cards out there, and plenty of different reasons to get these cards. Typically the three biggest factors I consider when applying for cards are the sign-up bonuses, the long term perks, and the return on spend that they offer.
With that in mind, there's a correct order in which to apply for cards. If you've been using a bunch of credit cards for a long time then you're probably familiar with this, but for those newer to credit cards, hopefully this helps.
---

TIPS: Earning Miles & Promos
There's A Correct Order In Which To Apply For Credit Cards
Should You Buy A $1,000 Orbitz Hotel Voucher For $650?
How Much Are 100,000 Hilton Honors Points Worth?
You Can Now Earn JetBlue Points For Travel On Icelandair
Great Deal: Buy Marriott Gift Cards For 20% Off
Get 20K Points For Referring Friends To A Great Business Credit Card
Buy Hyatt Points With Up To A 30% Bonus
My Amex Platinum Card Strategy Going Forward
Are Some Plastiq Rent And Mortgage Payments Really Coding As Travel?!
Your Last Chance To Buy Hilton Points For 0.5 Cents Each
Today Only: Buy Hilton Points For 0.48 Cents Each
Review: The New US Bank Altitude Reserve Card
Earn 3,000 JetBlue Points For Joining Amazon Prime
American Is Offering Up To A 40% Discount On Purchased Miles
The Alaska Credit Card Has A Great New Sign-Up Bonus (Including Miles For Referrals)
Transfer Amex Points To JetBlue With A 25% Bonus
Last Chance: Buy Starpoints For 30% Off
The Alaska Visa Card Is Getting A New Sign-Up Bonus Tomorrow
TRICKS: Redeeming Miles
10 Great Hyatt Hotels In Europe & The Middle East For Using Your Anniversary Night Certificate
10 Great Hyatt Hotels In Asia For Using Your Anniversary Night Certificate
10 Great Weekend Getaways To Plan With Your Hyatt Anniversary Night
10 Of The Best Hyatt Hotels For Redeeming 2 Free Nights
Apparently Hyatt Has A Different Definition Of "Standard Room" Than I Do…
Air France FlyingBlue's May 2017 Promo Awards
TRAVEL With Ben (Lucky)
Lobster Rolls, Macarons, And Model Planes — Here's What Etihad Had To Say
My 5 Etihad Residence Requests Have Been Submitted
Booked: I'm Going To The Azores!
The Story Of How I (Accidentally?) Became A Full Time Travel Blogger
Is It Worth Upgrading To WestJet Plus?
The Three Requests I'm Making For My Flight In The Etihad Residence
Here's The Menu & Wine List For My Upcoming Flight In The Etihad Residence
Deciding How To Fly From Australia Back To The US…
REVIEWS & Trip Reports
Review: Scoot 787-9 ScootBiz Tokyo To Taipei
Hotel Tour: 5-Star Anantara Al Jabal Al Akhdar Resort, Oman
How To Get To Fogo Island
Review: Comfort Inn Gander
Introduction: A Journey To One Of The Four Corners Of The Earth
Review: Virgin America First Class A320 Newark To Los Angeles
Review: Hyatt Regency Jersey City
NEWS & Updates
The Most Screwed Up Thing I've Ever Heard An Airline Employee Say
AWESOME: Check Out How A Southwest Captain Surprised His Millionth Passenger
Delta Elite Members Now Receive Complimentary Upgrades On Aeromexico
Delta Apologizes After Kicking Family Off Plane
The Real Reason Airlines Have Introduced Basic Economy Fares
Delta Kicks Family Off Flight From Maui For Refusing To Give Up Seat
Interesting: United Settlement Precludes Dao From Suing Police
SAS Adds Flights From Stockholm To Miami, Upgrades Boston Route To A330
Delta Amex Cardmembers Get Free Premium SkyClub Drinks Through May 14, 2017
Delta Flight Attendant Dishes Alternative Facts About The Gulf Carriers
British Airways Is Now Letting New Parents Put Their Status On Hold For A Year
British Airways Improves Their Seat Assignment Policy For Hand Baggage Only Fares
It's Official: American Is Cutting Economy Legroom By Up To Two Inches
What Is A Low Cost Carrier, Really?
What Happens To Your Ticket If Alitalia Goes Out Of Business?
Wow: WestJet Places Order For Up To 20 Boeing 787s
Video: Fist Fight Breaks Out On ANA Flight To LAX
Could American Be Adding Even More Seats To Their 737 MAX Aircraft?
Alitalia Is Beginning The Process Of Filing For Bankruptcy
Virgin Australia's Hilarious (And Deceiving) Billion Point Giveaway
Customer Friendly? United Drops Interline Agreements With 5 Middle Eastern Airlines
Qatar Airways Introduces Free Doha Stopover Hotels
Etihad Is Now Selling Access To Their First Class Lounge
Airlines Are Abolishing 2-Person Cockpit Rule That Could Have Prevented Germanwings Crash
LAX Is Getting A Swanky New Private Terminal
---
I hope everyone has a great rest of the weekend!