My flight from Abu Dhabi to Sydney in the Etihad Residence is coming up fairly soon, and I'm stoked.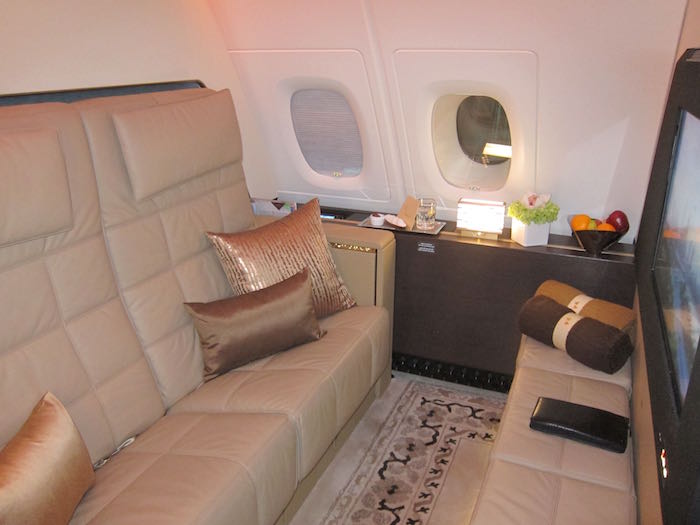 The Etihad A380 Residence
One of the cool things about flying in Etihad's Residence is that you can make special requests. After all, it's supposedly the most luxurious product in commercial aviation, given that you have a private three room suite with butler service. I asked you guys for ideas about what I should request, and some of your answers made me laugh out loud (i.e., a copy of Delta's quarterly financials, signed by Etihad's CEO).
I wrote a follow-up post with some of the funniest things you guys recommended. On one hand I thought it could have been hilarious to request a bunch of things, though ultimately I've decided against that. Why? Because I'm making special requests in order to see how well they execute them, and that can easily be determined with just a few things. Otherwise I'd like the experience to be as close to normal as possible (and that really wouldn't be the case if I get Hello Kitty bedding, and the walls are littered with Shawn Mendes posters).
With that in mind, I've decided to make three requests. I plan on submitting these tomorrow, so that they still have time to make them happen. But before I make these requests, I want to run them by you guys, just to see if anyone has any improvements on them.
I figured I'd make my first request having some sort of lobster dish. I'll leave it completely open-ended. I shared the details of the menu for my flight a couple of days ago, and it looked remarkably similar to first class, so this is one way to try and differentiate it a bit. This is something that shouldn't be too tough to execute, and at the same time gives them room to be creative. It's also easier than my backup dining request, which would be a hibachi style dining experience. 😉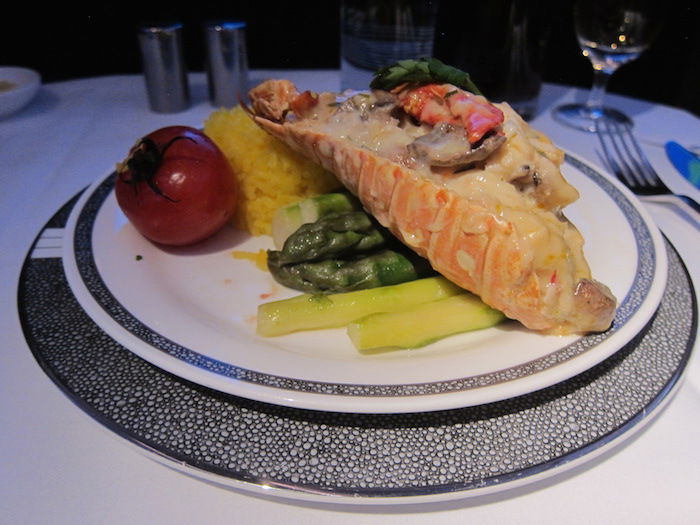 Singapore Airlines does a good lobster thermidor
For the second request I'm thinking of asking for a specific champagne. Etihad had said that there may be charges for some requests, so I'm curious to see where they draw the line. Is a bottle of Krug or Dom Perignon 2006 a reasonable request to make, given that other airlines serve that in first class? Etihad seems to serve Billecart-Salmon Blanc de Blancs Grand Cru 2004 in the Residence, so I'm actually sort of tempted not to order something different, since I've never had it before.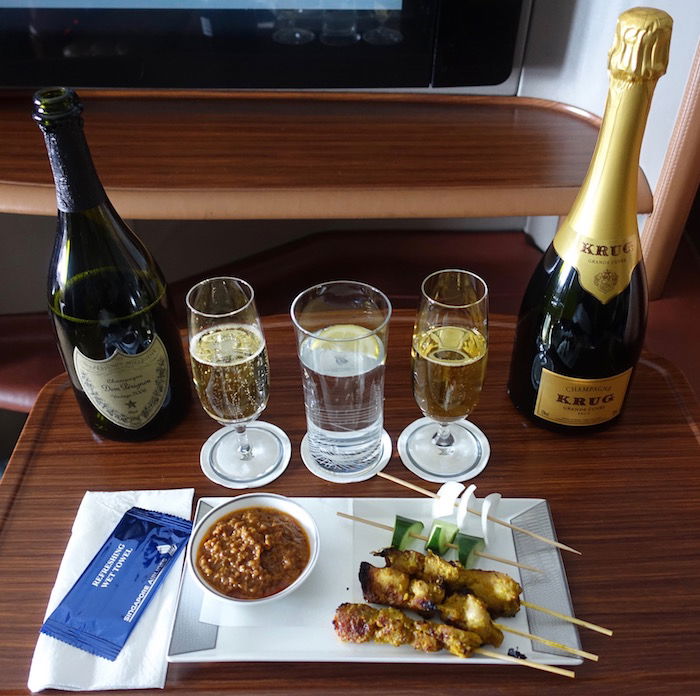 Singapore Airlines serves both Dom and Krug in first class
For the third request I was thinking of something simple but random, like a loofah for the shower. This is just to see if they execute it properly, really. Or maybe I should ask for a monogrammed bathrobe? 😉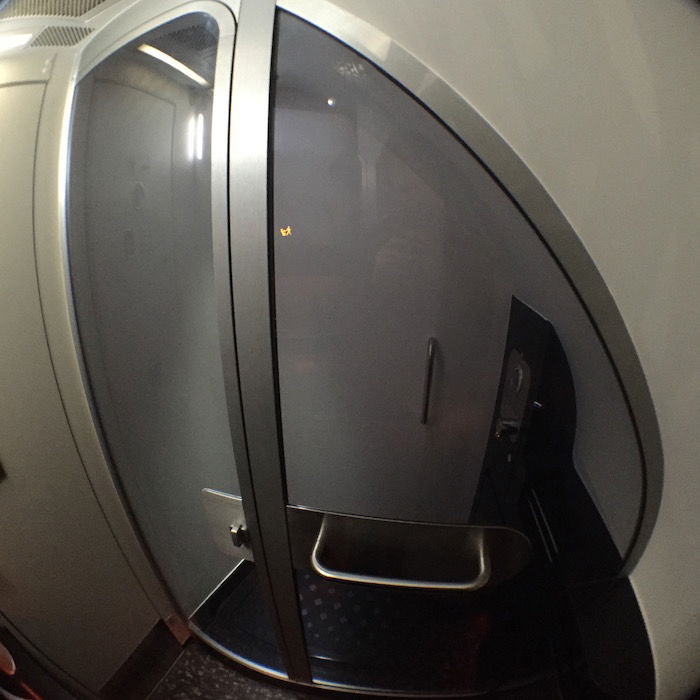 The Etihad A380 shower
As a bonus, some people had suggested possibly asking about doing the pre-flight walkaround with the first officer. Obviously this would be amazing, but I also don't know if that's pushing my luck.
So I'll be submitting my requests tomorrow, and would love to hear what you guys think. The last round of suggestions were hilarious, but given the direction I'm taking here, what should I request? I'm definitely asking for lobster, but am flexible on the champagne and loofah idea. Is there some other cool food item or dessert or something that would be cool to request?
I appreciate how interactive you guys have been with this, as I've really been enjoying the process. Now I'll just have to figure out how to make the flight itself as interactive as it has been up until now!