The Daily Getaways promotion is returning as of Monday, June 12, 2023, and could potentially offer some awesome discounted travel opportunities. Daily Getaways has just released some previews of the offers we can expect, so let's go over what we know so far.
What is Daily Getaways?
Daily Getaways is a promotion that's run by the US Travel Association, which is intended to encourage tourism within the United States. This has historically been offered once per year, though it was suspended during part of the pandemic. The promotion was last offered in the summer of 2022, so it will have been a year since the promotion was last available.
Daily Getaways partners with major hotel groups, rental car companies, theme parks, etc., to offer discounted travel packages. These promotions come in different forms, from vouchers for travel experiences, to points packages, to discounted gift cards.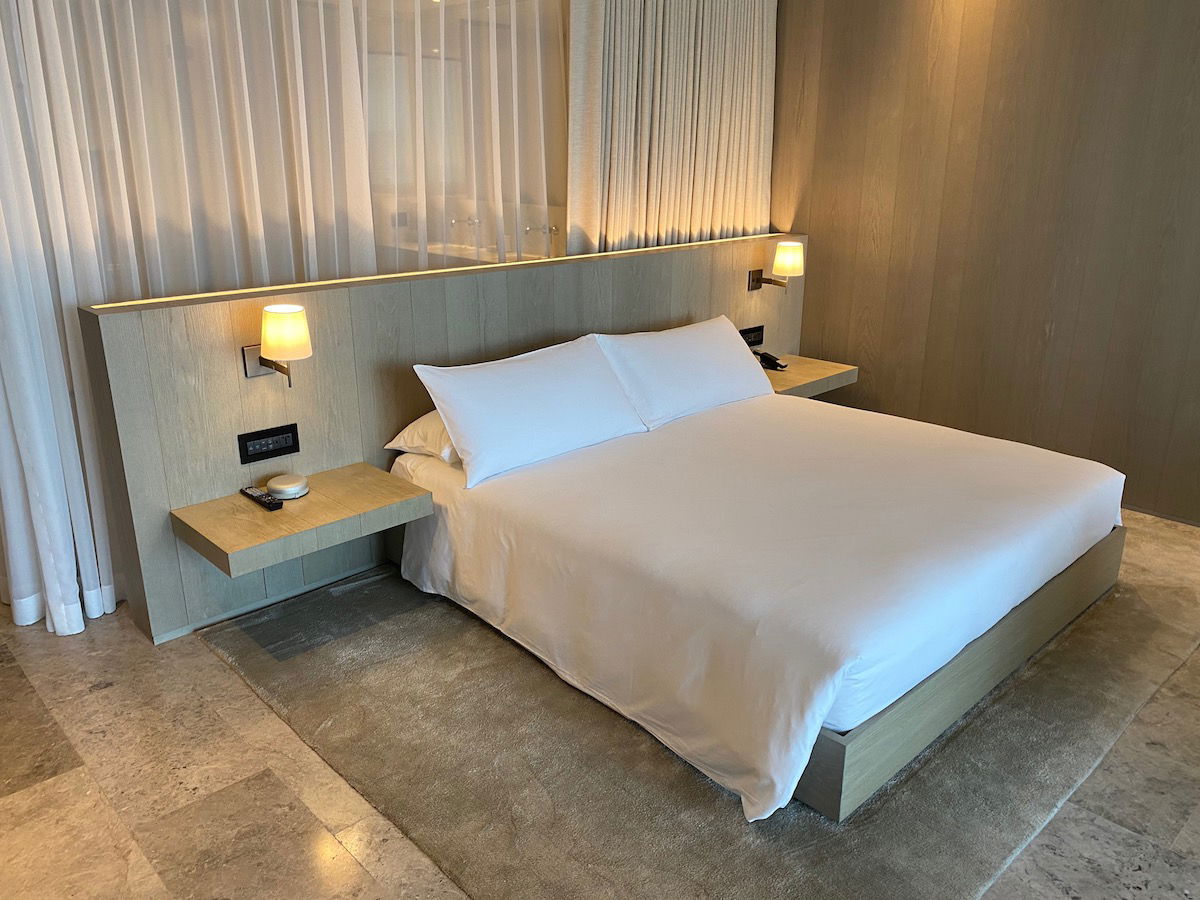 When is Daily Getawaysreturning?
The Daily Getaways promotion is available this year for four weeks, between Monday, June 12, 2023, and Friday, July 7, 2023. To access the deals, simply visit the Daily Getaways website each weekday at 1PM ET, which is when the offers go live.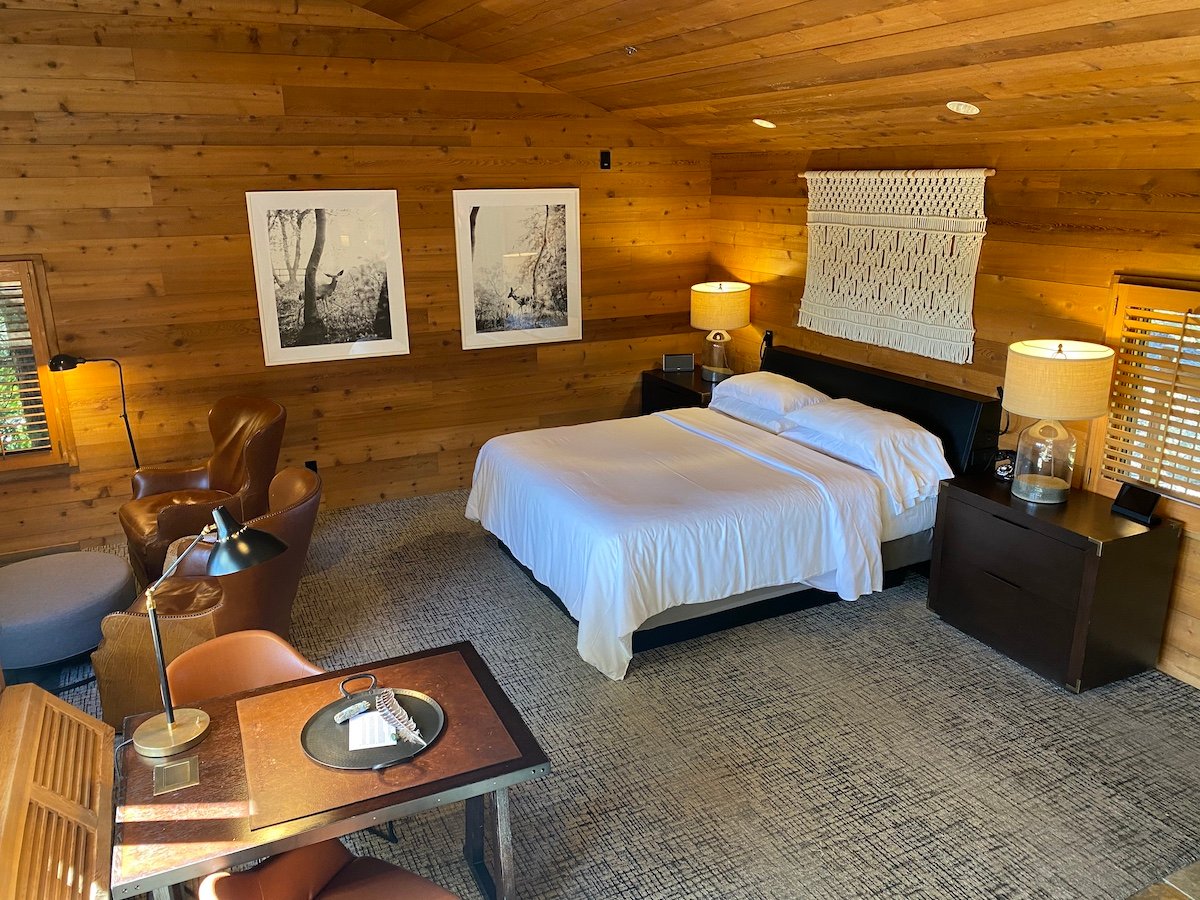 What kind of deals does Daily Getaways offer?
Daily Getaways has so far revealed the first two weeks worth of offers that we can expect for this year's promotion. This includes deals with Accor, Best Western, Choice, Hilton, IHG, Marriott, Omni, Wyndham, and more.
More specifically, here are some of the offers we can expect:
On Monday, June 12, you can buy IHG One Rewards points for as little as 0.5 cents each
On Tuesday, June 13, you can buy Hilton Honors points for as little as 0.5 cents each
On Wednesday, June 14, you can buy discounted Florida theme park tickets
On Thursday, June 15, you can buy Accor hotel stay packages
On Friday, June 16, you can buy Marriott gift cards for up to 20% off
On Monday, June 19, you can buy Choice Privileges points for as little as 0.52 cents each
On Tuesday, June 20, you can buy discounted hotel stays at The Venetian Las Vegas
On Wednesday, June 21, you can buy Omni hotel stay packages
on Thursday, June 22, you can buy Wyndham Rewards points for 1.17 cents each
On Friday, June 13, you can buy Best Western Rewards points for 0.55 cents each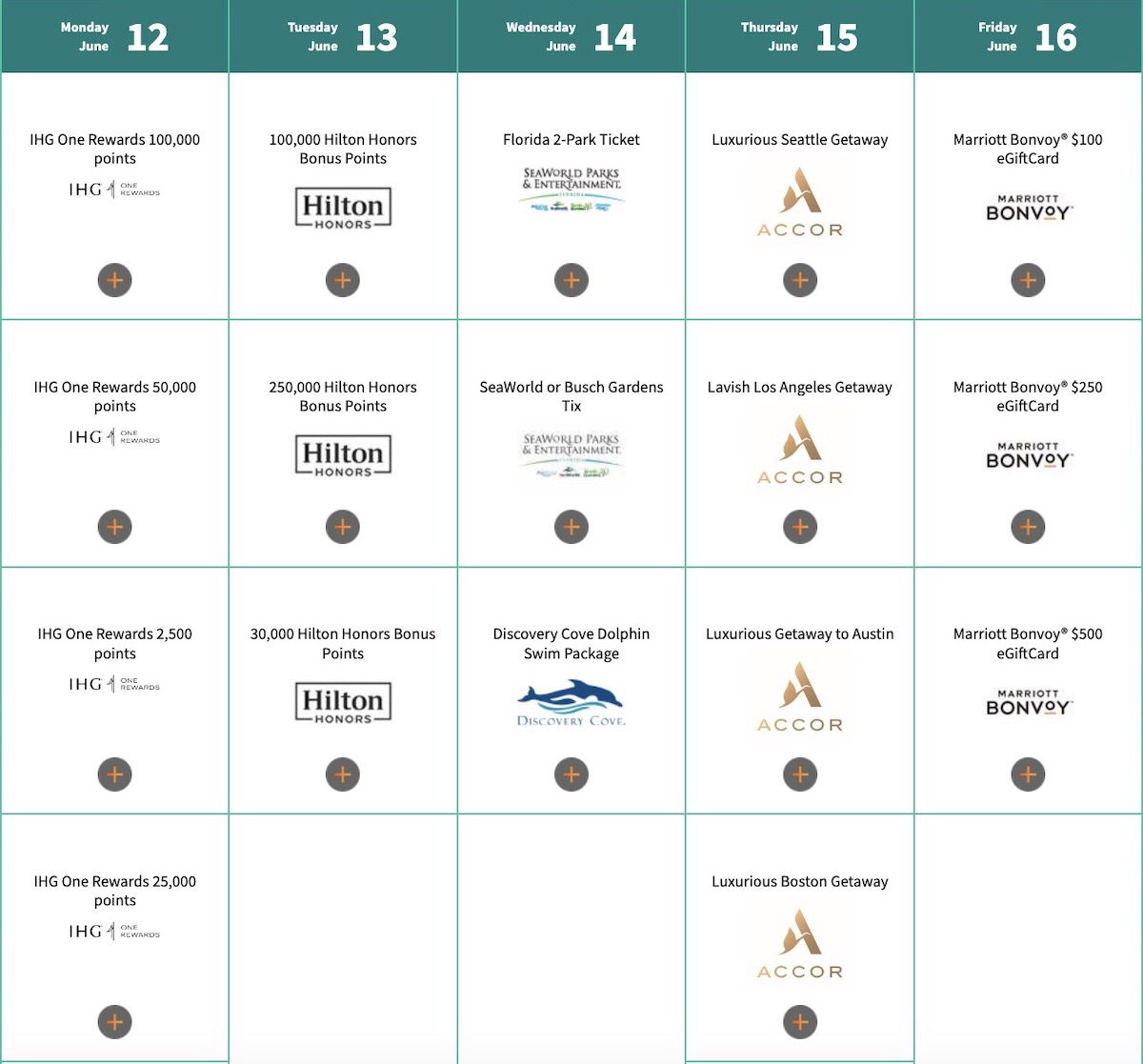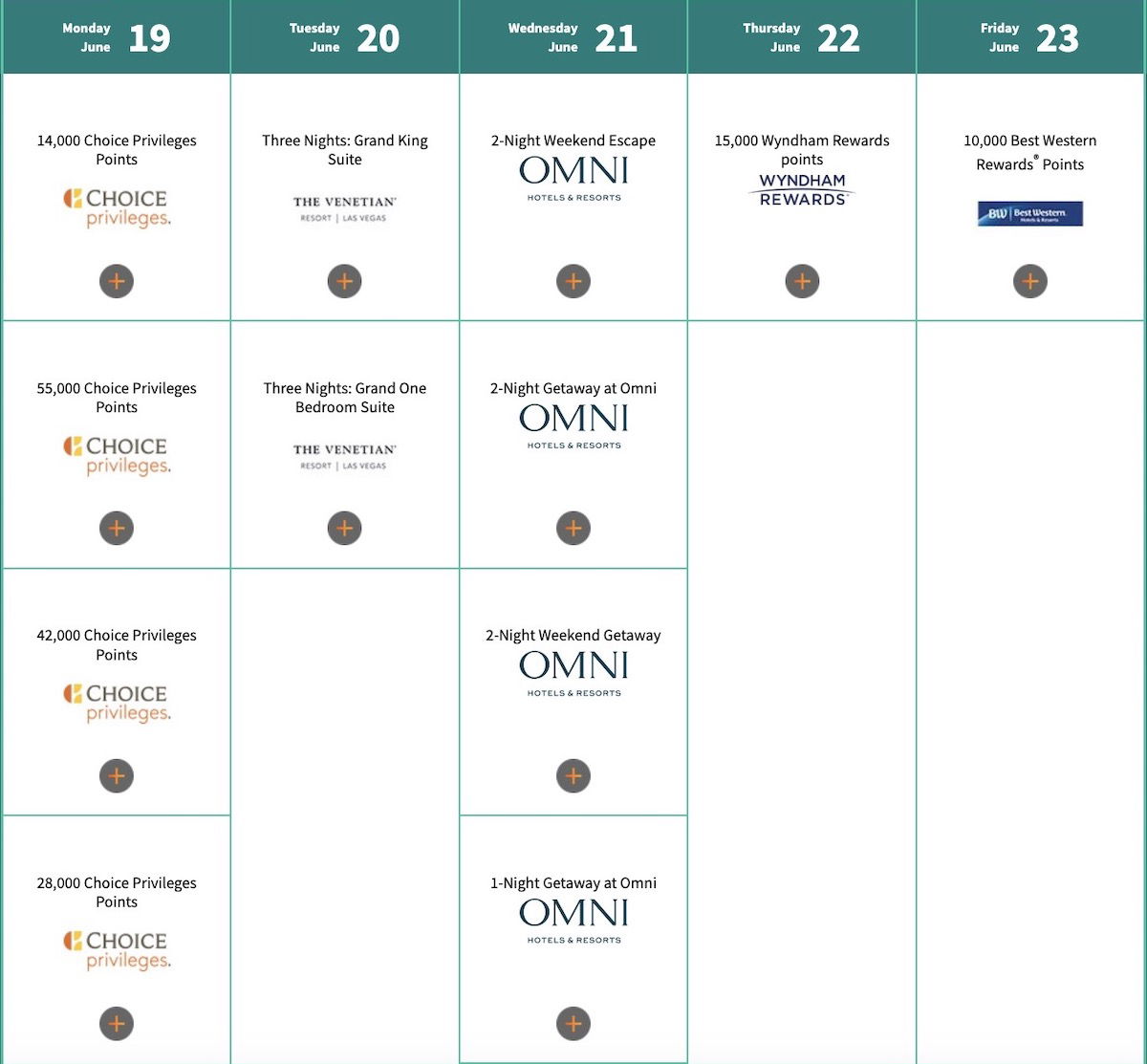 Are Daily Getaways deals worth it?
Back in the day, participating in Daily Getaways was almost unarguably worth it. The program had amazing deals, and there wasn't that much competition for the packages. However, over the years the value proposition has worsened a bit.
Not only did some of the best deals become less valuable, but competition for the better promotions has increased significantly. For example, I'd say buying World of Hyatt points is more like a raffle than a promotion, based on how quickly the packages sell out (I suspect that offer will be available in week three or four).
So it's always worth keeping an eye on what's available, but I wouldn't be planning any travel around this just yet.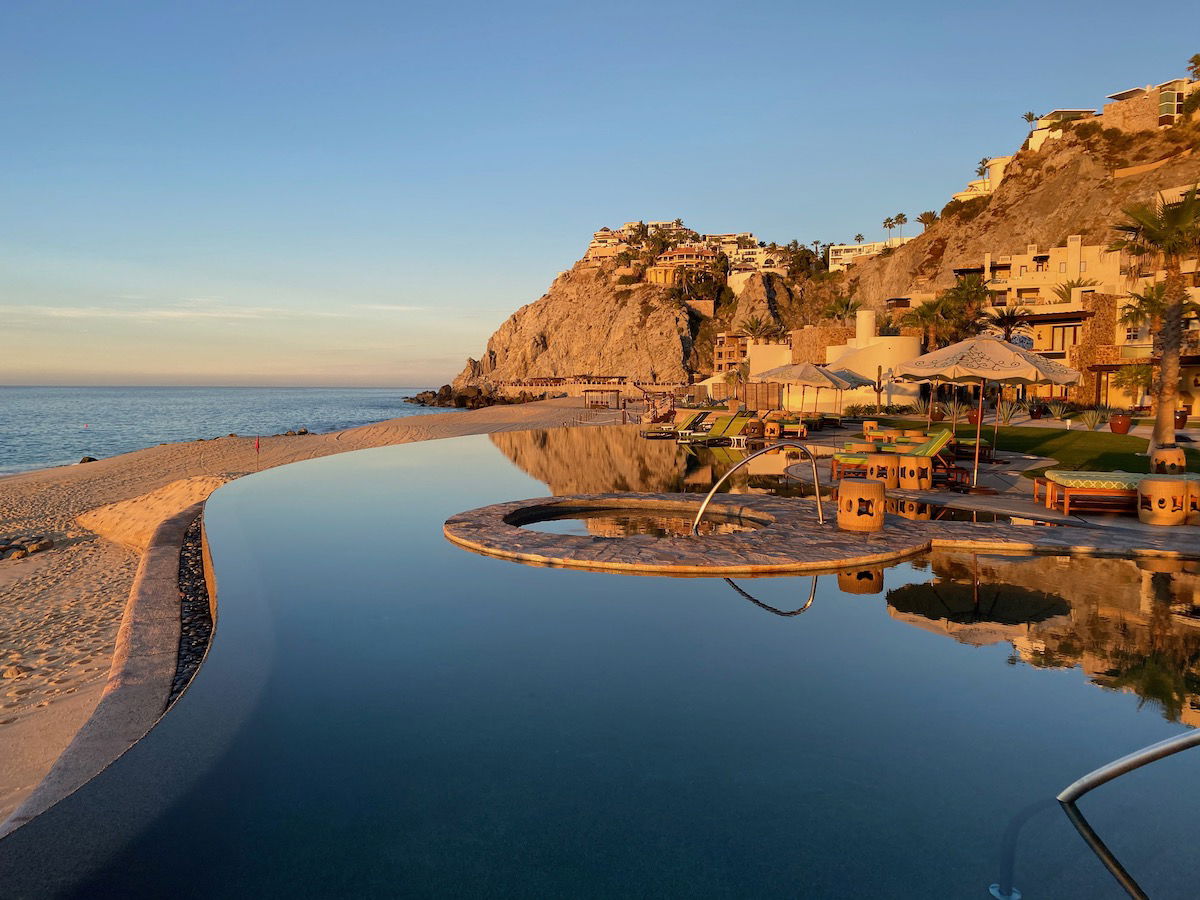 Bottom line
The Daily Getaways promotion is returning as of June 12, 2023, and we now have a preview of what we can expect in the first two weeks. You'll be able to buy discounted points with Best Western Rewards, Choice Privileges, Hilton Honors, IHG One Rewards, and Wyndham Rewards, as well as discounted gift cards with Marriott.
Do you plan on taking part in the Daily Getaways 2023 promotion?