I've been talking a lot about my upcoming flight in the Etihad Residence from Abu Dhabi to Sydney, and in case you guys haven't noticed, I'm really flipping excited.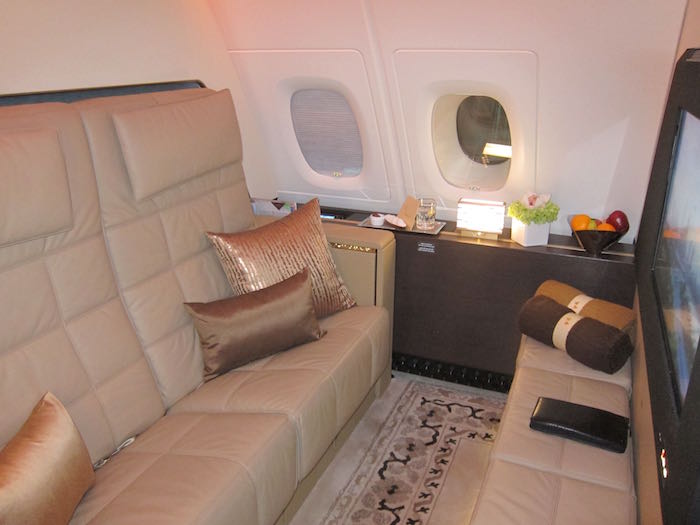 While I'm looking forward to the experience as such, one thing I've been putting a lot of thought into is what special requests to make. Since this is supposedly the most exclusive product in commercial aviation, you can customize the experience a bit.
I wrote a post sharing some of the hilarious suggestions you guys made for what I should request, and then a few days ago I wrote a post sharing the three requests I was planning on making. However, I asked you guys for your last minute thoughts on them, and based on feedback, revised them a bit.
So below are the five requests I made for my flight in the Etihad Residence, along with the reasons why. Let me also add that when I submitted these requests I said that I understand if they can't fulfill any of them, but was rather just sharing some preferences. I also said that if there was a charge for any of the items that's fine, and they should let me know. In no particular order:
Cloudy Bay sauvignon blanc
Originally I was going to request a different champagne, though I'm actually intrigued by the 2004 Billecart-Salmon they serve in the Residence, which I've never had before. So I'd rather try something new that's potentially good, than go with my usual favorite, Krug.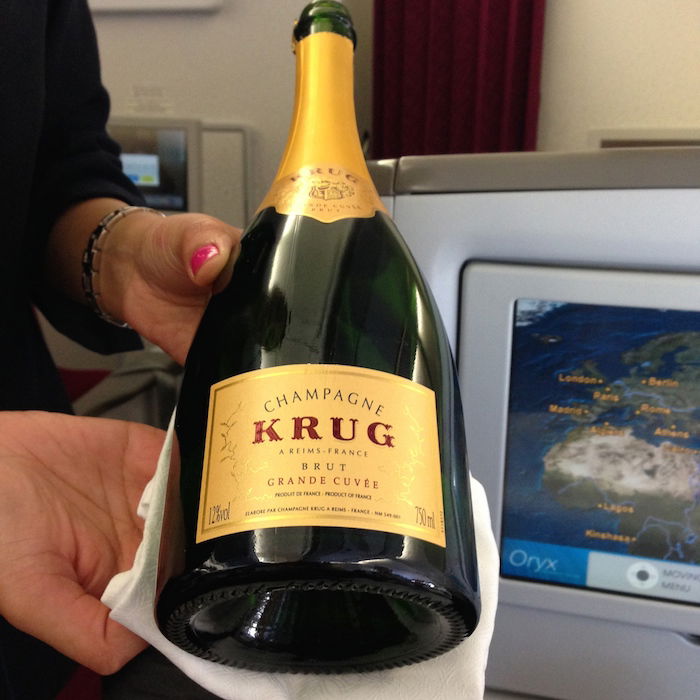 So I went with my favorite sauvignon blanc, given that I plan on having fish to eat. It's only a $20 bottle at retail, and I submitted this request both to see if they'll charge me for it, and also to see how easily they can source it.
A lobster roll
My original plan was to request any lobster dish. But reader Nick left the following comment:
Note from a foodie: Lobster, if that is what you are hankering for, is not that hard to over cook and cover in too much rich creamy sauce like Singapore Airlines does with their Thermidor. If you want to present a challenge I'd ask for a lobster roll on a toasted brioche. Specifically you'd like the lobster to be tender, without mayonnaise, just drawn butter, lemon juice and Bay seasoning, served with a side of crispy hot, salty, shoestring fries. Even on the ground this is a challenge to get just right. And it's the perfect food to wash down with some fancy bubbles of your choosing. And sure get some really good cole slaw on the side. It's always the "easy" things that are so hard to get right, especially at 30,000 feet. Good luck! Can't wait to hear what you choose and what they say!
Brilliant! So I asked if it would be possible to have a lobster roll as a mid-flight snack, which seems easy enough to source, but fairly challenging to actually execute well in the air.
Laduree macarons
This is another request I made to see just how good they are. There's a Laduree in Dubai, and who doesn't love their macarons? I'm curious to see if they can get some fresh Laduree macarons on the flight.
An Etihad A380 model airplane
I left this one pretty open. I just said I'm an aviation geek, and that I'd love an Etihad A380 model airplane. Let's see how they do.
A walkaround with the pilot
This is something I would have never thought of myself, but so many of you requested this. I was incredibly sheepish in making this request and said that I totally understand if it's not possible for "security reasons." However, as a plane nerd, this would be a dream come true. I asked if it would be possible to do the walkaround of the plane before the flight with one of the pilots. I've certainly done this before, though never with an A380. If there's some UAE aviation law preventing this, or if they pilot isn't onboard with the idea, I totally understand.
Let's see how they do!
I've found Etihad's Residence concierge to be highly responsive in terms of how quickly they get back to you. Within 30 minutes of me sending the above email, I received a response saying that they were working on the requests and will get back to me. While they have the speed down, let's see how they execute.
Any predictions on which of these they'll be able to fulfill, and which they won't?