The major Gulf carriers have among the highest percentage of international transit passengers of any airlines in the world. After all, their business models revolve around using their central locations to connect some of the most densely populated parts of the world.
These government owned airlines are also about putting their respective countries on the map, so ideally they want you to actually visit as well. One has to wonder where Doha would be without Qatar Airways, or where Dubai would be without Emirates.
With that in mind, Qatar Airways has a couple of programs in place to offer people accommodation in Doha, whether they just have an extended transit of 8-24 hours, or whether they want to have a longer stopover there. Let's go over the basics of both of those programs (in a separate post I covered the Emirates Dubai Connect program).
Qatar Airways' free transit hotel program
If you have an extended connection in Doha on Qatar Airways, you may be entitled to a free hotel room, transfers to and from your hotel, a free entry visa to Qatar, and meal vouchers:
This is known as the Stopover for the Purpose of Connection program, or STPC
This is available to passengers with a transit time of 8-24 hours, but only if you take the next available flight; in other words, you can't intentionally book a later connection to get a free hotel
If you're booking more than 72 hours in advance, you can request this in advance online, while if you're booking within 72 hours of departure, you'll have to request this at the transfer desk at Doha Hamad Airport upon arrival
This program is available to passengers in all classes of travel, though there are fare class restrictions, which I'll talk more about below
First class passengers receive a five star hotel, business class passengers receive a four or five star hotel (an effort will be made to find a five star hotel, but if not available, a four star hotel will be offered), and economy class passengers receive a three star hotel
Premium passengers will be informed the name of their hotel in advance, while economy passengers won't
Meal vouchers are available if transiting a minimum of 11 hours — if your layover is 11-19 hours, you get a QAR100 voucher in economy or a QAR175 meal voucher in a premium cabin, while if your layover is 19-24 hours, you get a QAR175 meal voucher in economy, or a QAR250 meal voucher in a premium cabin

So, which fares qualify for Qatar Airways' Doha free transit hotel program? You can find the full rules here, but to summarize:
Saver award tickets in all classes of service don't qualify for the free stopover program (this includes "Z" fares in first class, "U" fares in business class, and "X" fares in economy class)
In first class, "R" and "A" fares qualify, as long as the one-way fare is at least $400, including carrier imposed surcharges
In business class, "J," "C," "D," "I," and "R" fares qualify, as long as the one-way fare is at least $400, including carrier imposed surcharges
In economy class, "N" fares and above qualify, as long as the one-way fare is at least $400, including carrier imposed surcharges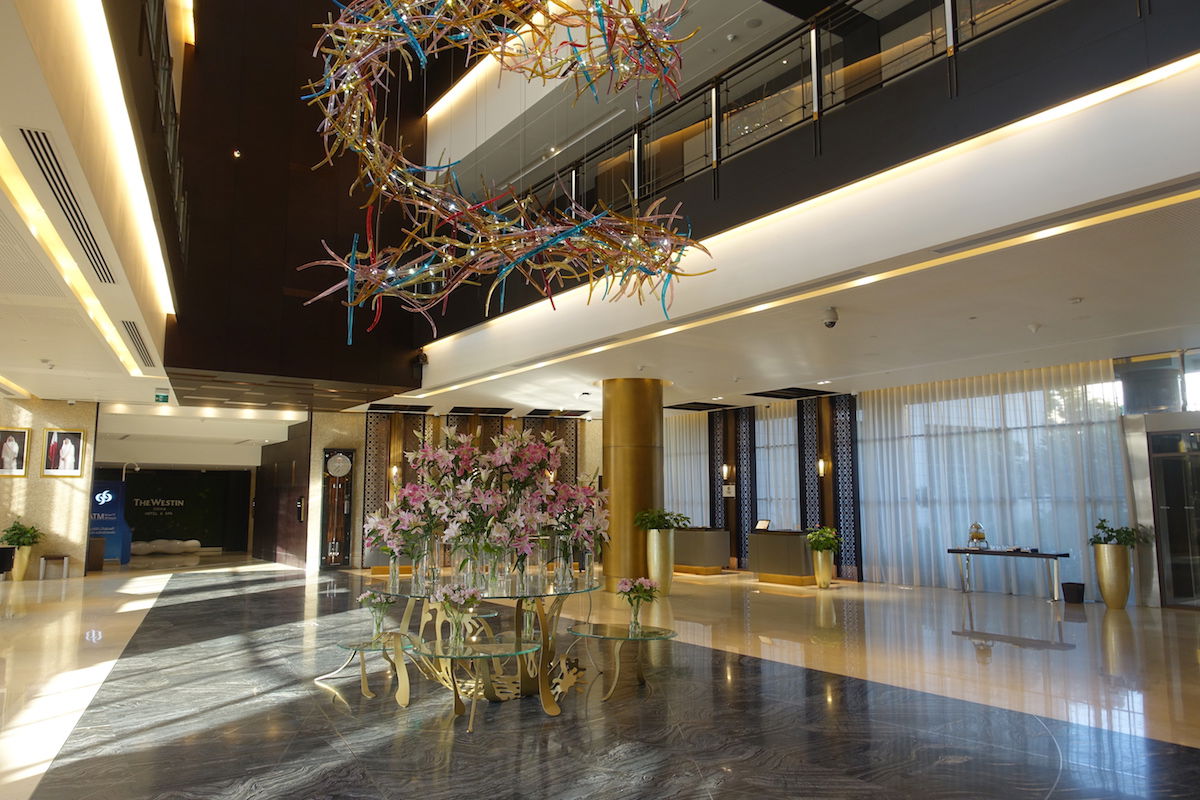 Qatar Airways' discounted stopover hotel program
Separate from the free transit hotel program, Qatar Airways also has a stopover program, where you can receive a discounted hotel room if you want to stay in Doha for one to four nights enroute to your final destination.
The cost varies based on how many nights you stay, and what kind of a hotel you want to stay at. The prices are per person, based on double occupancy:
One night costs $14 in a standard hotel, $20 in a premium hotel, or $77 in a luxury hotel
Two nights cost $22 in a standard hotel, $35 in a premium hotel, or $148 in a luxury hotel
Three nights cost $48 in a standard hotel, $67 in a premium hotel, or $236 in a luxury hotel
Four nights cost $73 in a standard hotel, $99 in a premium hotel, or $325 in a luxury hotel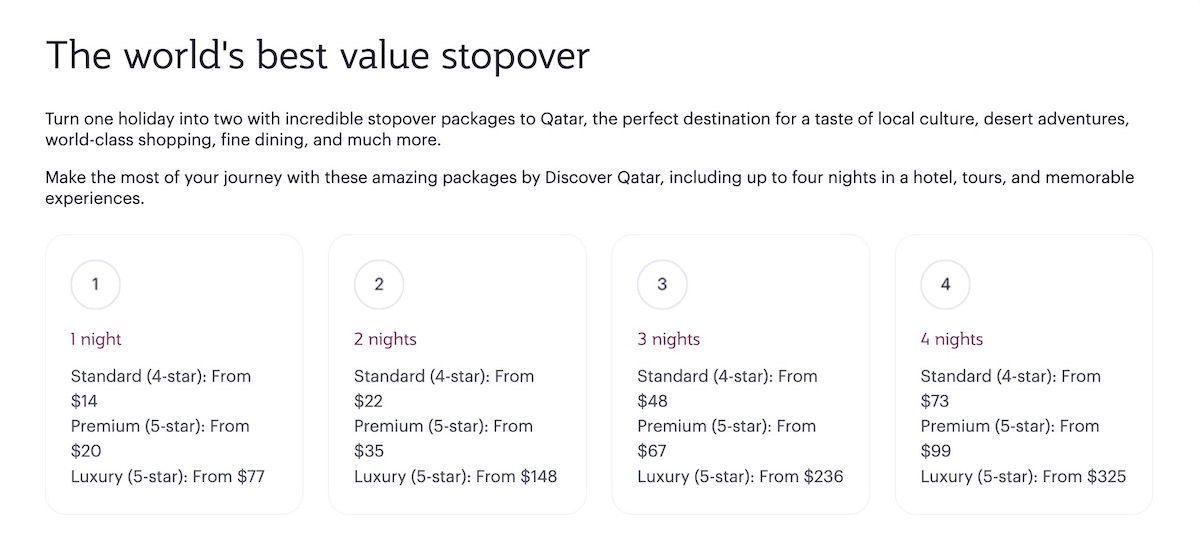 In order to take advantage of this, you need to book directly with Qatar Airways. During the booking process, choose "Qatar Stopover" in the flight search panel, and enter your origin and destination. You'll then be able to choose how long of a stopover you want in Doha.
For flights departing from the following countries, you can choose your hotel at the time of booking, as you can select your flight and hotel package immediately:
Australia, Austria, Belgium, Brazil, Bulgaria, Croatia, Cyprus, Czech Republic, Denmark, Estonia, Finland, France, Germany, Greece, Hungary, Iceland, India, Indonesia, Ireland, Italy, Japan, Latvia, Liechtenstein, Lithuania, Luxembourg, Malaysia, Malta, Mexico, Netherlands, New Zealand, Norway, Philippines, Poland, Portugal, Romania, Slovakia, Slovenia, Spain, Sweden, Thailand, the United Kingdom and Vietnam.
For flights departing from all other countries, you'll want to book your flight first, and then visit Discover Qatar to book your hotel.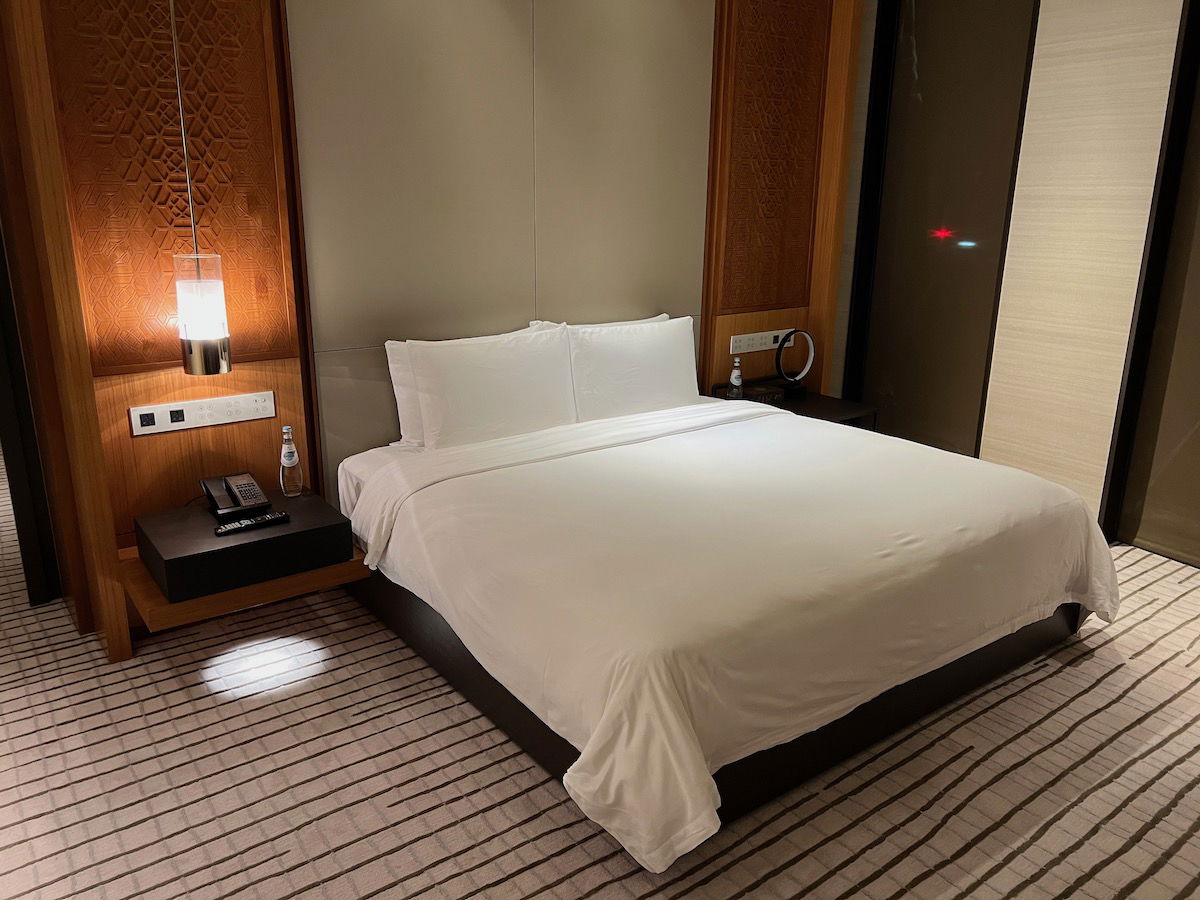 Are the Doha transit & stopover hotel programs worth it?
Most of the Gulf carriers have some sort of a transit or hotel stopover program, and taking advantage of these could definitely be worth it. One thing to keep in mind, however, is that hotels in Doha are generally quite reasonably priced, so many people may almost prefer just to book hotels on their own.
If you have hotel elite status, keep in mind that elite perks don't typically apply if you're booking in this way, and you won't earn points or elite nights. For example, the Hyatt Regency Oryx Doha is the closest Hyatt to the airport, and it's only a Category 1 World of Hyatt property, so it's pretty inexpensive to book with points.
Also keep in mind that if you're staying for one night, there could be value in booking through a hotel like Amex Fine Hotels & Resorts or Virtuoso. You might be able to book a hotel that costs $200, and receive free breakfast, a $100 property credit, and more.
My point is simply that it could be worth taking advantage of these offers if included, but I wouldn't book a more expensive fare just to be able to use this program.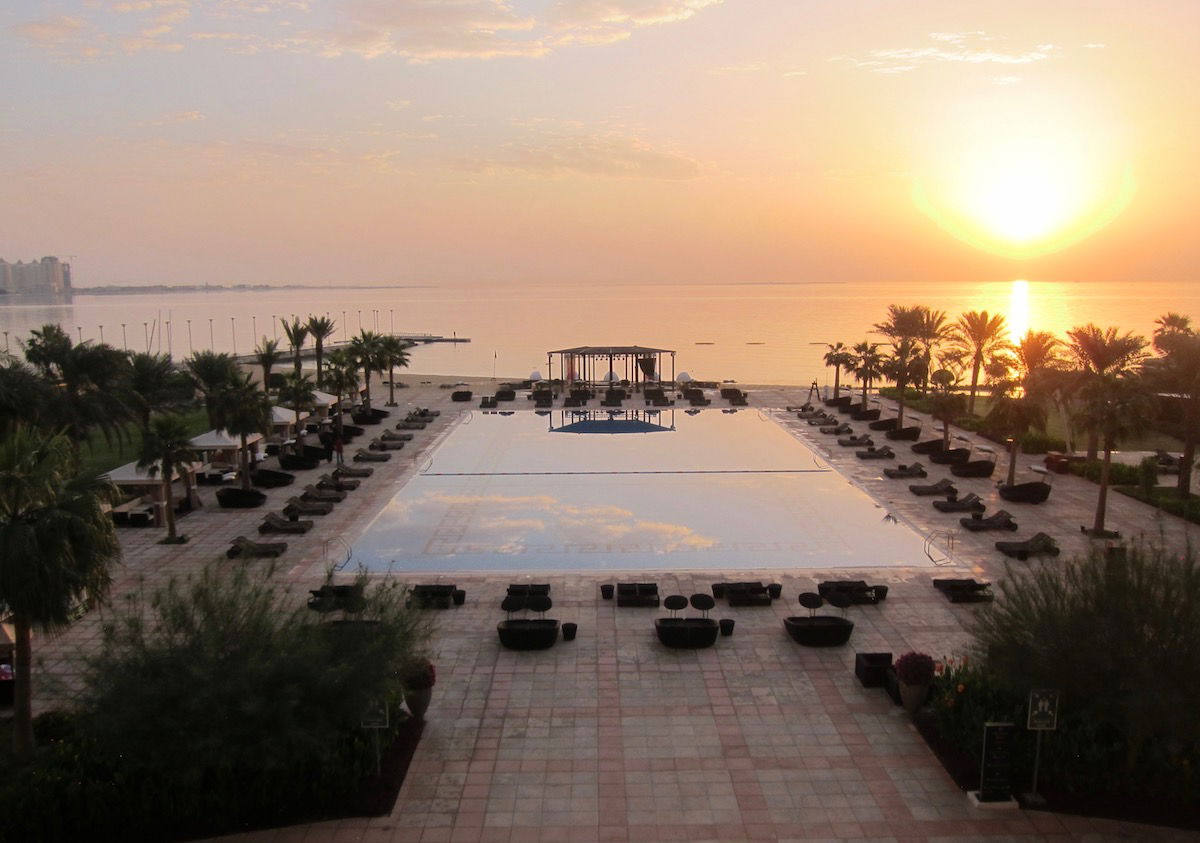 Bottom line
Qatar Airways has both a transit and stopover hotel programs, for those with extended layovers in Doha. If you have a connection of 8-24 hours, you may be entitled to a complimentary hotel room, assuming you're booking a qualifying fare. Meanwhile if you want to stay in Doha for up to four nights, you can take advantage of a discounted hotel option.
If you have an eligible ticket then these programs are worth keeping in mind, though otherwise hotels in Doha generally aren't too expensive either.
Have you ever taken advantage of the Qatar Airways transit or stopover hotel program?