A Journey To One Of The Four Corners Of The Earth
For a long time now, the one hotel in North America that has most fascinated me is the Fogo Island Inn. As the name suggests, it's located on Fogo Island, which is an island off of Newfoundland. Back when people thought the earth was flat, Fogo Island was thought to be one of the four corners of the earth.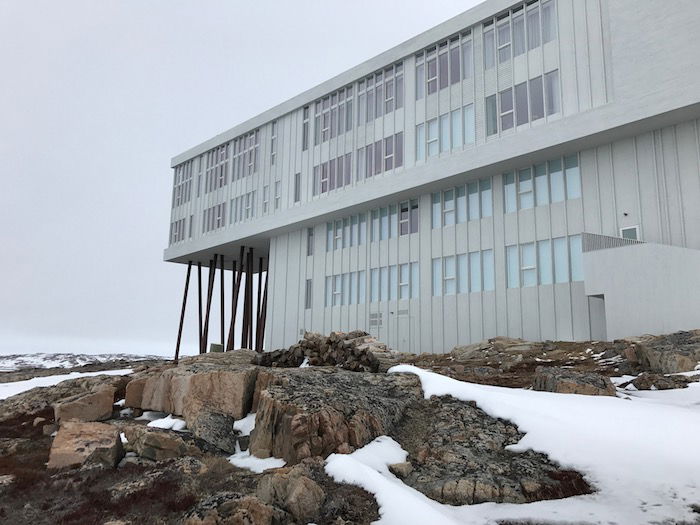 Before I say too much, I recommend watching this video about the Fogo Island Inn, narrated by Zita Cobb, the founder:
While we're on the topic of Zita Cobb, she really seems to be an incredible woman. I didn't know much about her before visiting, but the Fogo Island Inn has a cinema where they show some documentaries, including "Strange & Familiar," which talks about the history of the island, Zita Cobb, etc. It's an inspirational story.
She's from Fogo Island, made tens of millions of dollars in fiber optics, and then decided to travel the world and enjoy life. But beyond that, she wanted to give back to her home, so she built the Fogo Island Inn. According to an article in 2010, she invested $10 million of her own money, then the Canadian government invested $5 million, and the Newfoundland government invested $5 million. All the money stays in the foundation.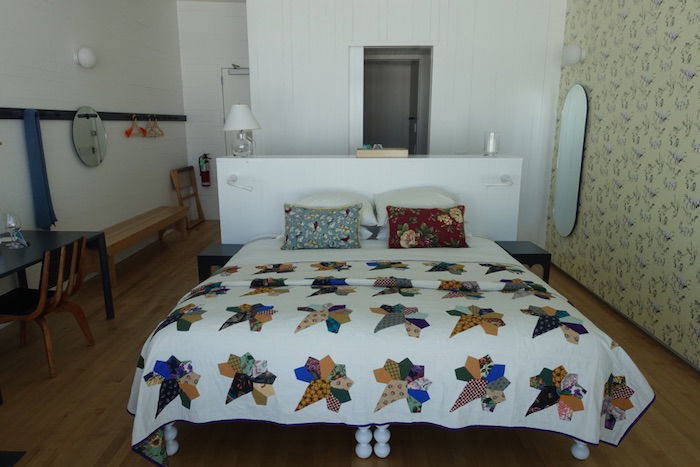 In addition to the 29 room Fogo Island Inn, there are also four ultra modern houses around the island where artists can take up residency.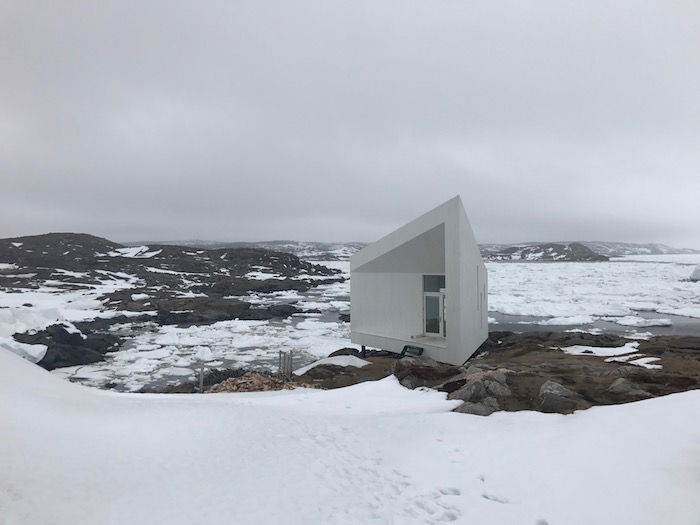 Booking the Fogo Island Inn
Ford actually planned this for me as a birthday surprise. He booked the Fogo Island Inn around my birthday a while back, but only told me about it a few weeks before our trip. Full disclosure — Ford is a travel advisor, and got a travel advisor rate at the hotel for our three night stay. The stay wasn't comped, and getting that rate had nothing to do with me, so I feel comfortable reviewing it in spite of that (we paid roughly half of the published rates, for what it's worth).
The Fogo Island Inn has fixed rates, depending on the season. For example, here's the pricing through May 1, 2017 (which is now over, but was when we stayed):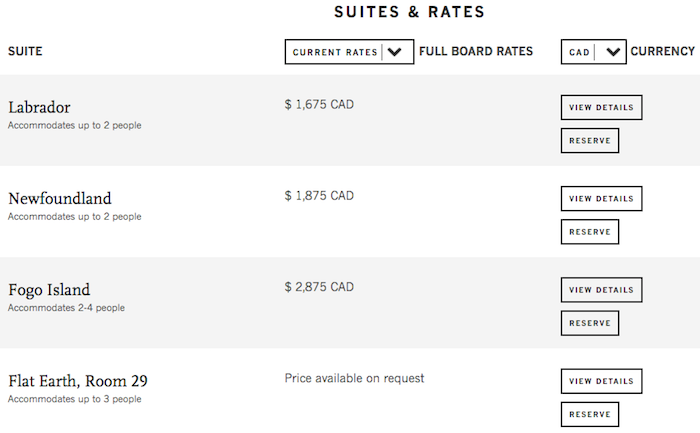 And here's the pricing for the summer season, starting May 1, 2017: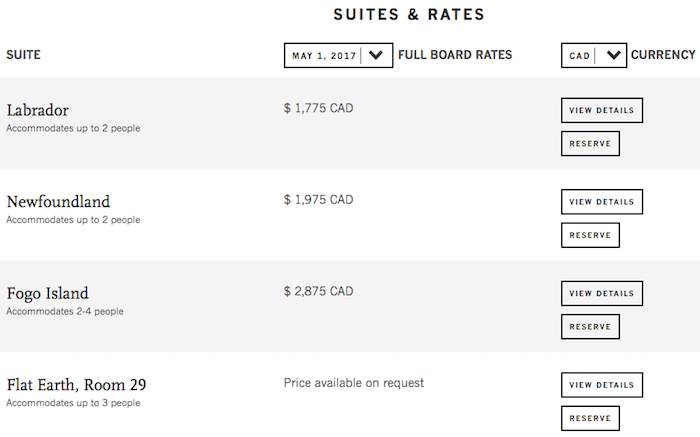 Obviously this hotel is expensive. Do keep in mind that the rates are in CAD, so when we stayed the rate was ~1,200USD per night. However, the hotel includes three meals a day and many activities. When you think of how much you might spend for three meals a day in other places, that adds quite a bit of value.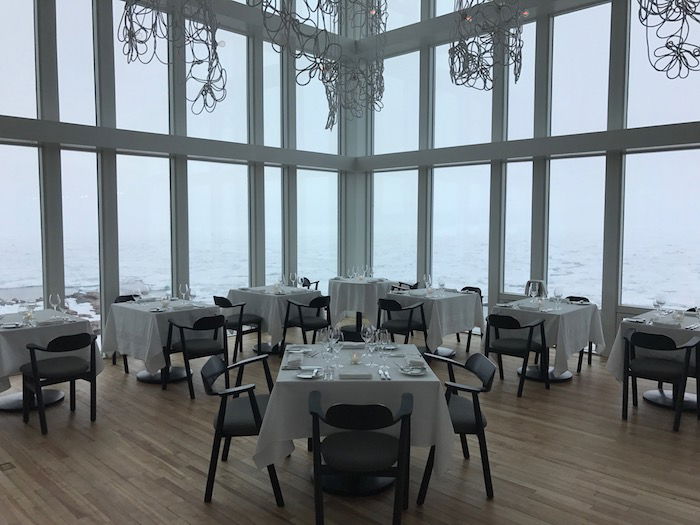 More importantly, this is a place that's expensive but you actually feel like you're getting a special experience. For example, I could never imagine spending $1,000+ per night for a hotel with hundreds of rooms. Meanwhile I've spent roughly that much for stays at Aman hotels (like for my mom's last "round" birthday), and actually considered it to be a very good value.
When we were at the Fogo Island Inn, there only seemed to be at most three or four rooms occupied, at least towards the beginning of our stay. Nearly having the place to ourselves was surreal. Before our stay I had seen many TripAdvisor reviews basically saying "arrive as guests, leave as friends," and that really does sum up how you feel at Fogo Island Inn.
There are potentially two ways to score a deal on a stay at the Fogo Island Inn:
Book through Virtuoso, which will come with a room upgrade subject to availability, a $100 hotel credit (that can be applied towards alcoholic drinks, since most other things are included), and early check-in and late check-out, subject to availability; the rate is the same as the publicly available one, and any Virtuoso advisor should be able to get you those benefits if booking through them (Ford can do so, and can be reached at [email protected])
Book through the Citi Prestige Card to get a fourth night free
Getting to Fogo Island
It isn't easy to get to Fogo Island. The nearest major airport to Fogo Island is Gander International Airport, which seems to be an airport otherwise primarily used for transatlantic diversions. 😉
From Gander it's about a 60-75 minute drive to the Farewell ferry stop (which is where the ferry to Fogo Island departs from). From Farewell to Fogo Island is about an hour ferry ride, and sometimes it makes a stop at the Change Islands.
Here's the ferry schedule: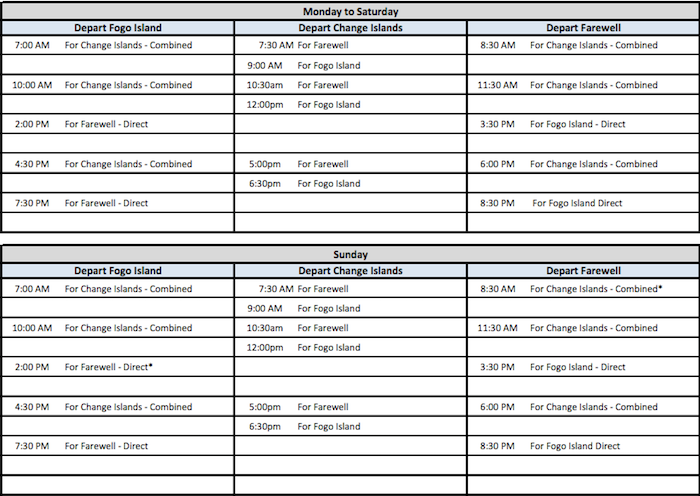 Then from the Fogo Island ferry stop it's about a 30 minute drive to the Fogo Island Inn.
If you don't want to make the drive and take the ferry, you can also take a helicopter from Gander to the Fogo Island Inn. However, the drive was beautiful, not to mention much cheaper. 😉
When we were visiting, there was only a once daily nonstop flight between Toronto and Gander, so we took that, which had the following schedule:
04/19 WestJet 222 Toronto to Gander departing 9:10PM arriving 1:30AM (+1 day)
Due to the timing of the flight, we had to first spend a night in Gander, and we decided on the Comfort Inn, which seems to be the nicest hotel in Gander.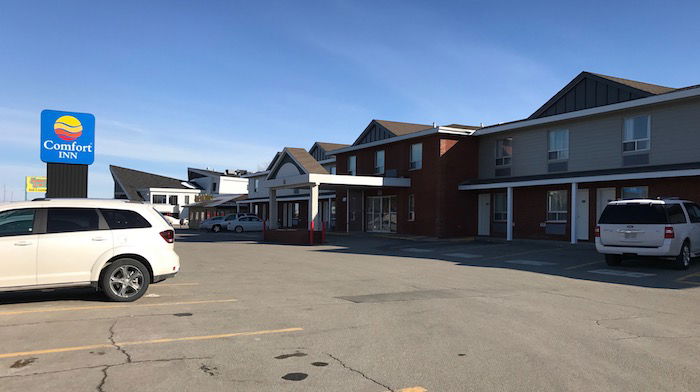 Then on the return we decided to spend a couple of days exploring St. John's, which is the biggest city in Newfoundland. There's a Sheraton there, which is where we stayed.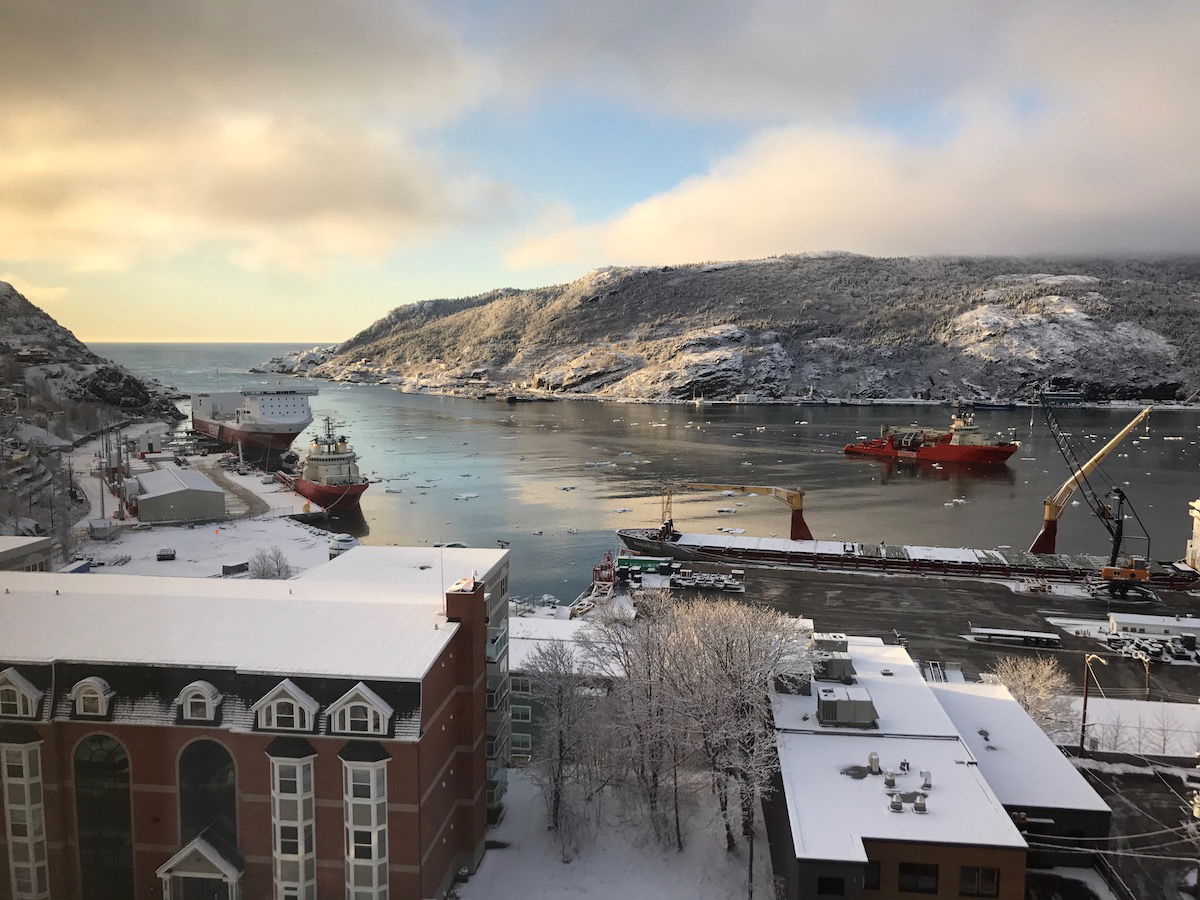 So we booked the following flight from Gander to St. John's (though in retrospect we could have driven that, as it's a 3-4 hour drive from Gander to St. John's):
04/23 AC7786 Gander to St. John's departing 4:05PM arriving 4:50PM
Then after a couple of nights I needed to get to New York, so booked the following itinerary:
04/25 Air Canada 669 St. John's to Toronto departing 8:00PM arriving 10:00PM
04/26 Air Canada 702 Toronto to New York departing 8:15AM arriving 9:41AM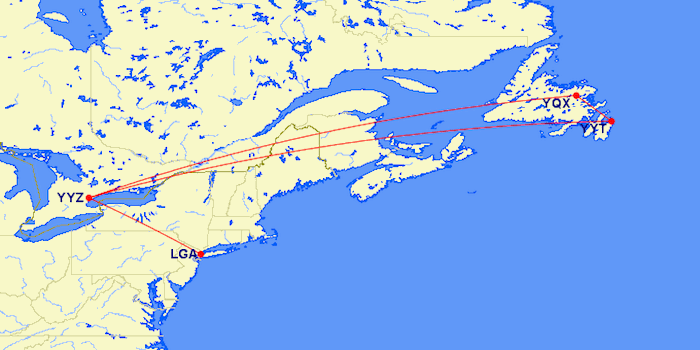 Bottom line
Fogo Island is one of the most special places I've ever visited. Going in I wasn't sure what to expect, but Zita Cobb's words in the above video really sum up the spirit of the place beautifully. I'm not someone who likes to celebrate birthdays in any way, but being able to spend it in Fogo Island with Ford made it one of my most memorable ones yet.
I won't be writing about all aspects of the trip, but plan on sharing my opinions on WestJet's Plus cabin, the Comfort Inn Gander, the Fogo Island Inn (including getting there), and the Sheraton St. John's.
This is certainly a different trip report than usual, and I hope you guys enjoy it.