A few months ago I wrote about Azores Airlines, which at the time was my latest airline obsession. For those of you not familiar, the Azores is an archipelago in the mid-Atlantic that belongs to Portugal. Azores Airlines has an old fleet, but does have some unique routes — they fly from the Azores to Boston, Providence, and Oakland. That's not your average transatlantic route network for an airline (though I get why they operate flights to those cities).
Azores Airlines has very reasonable business class fares out of the US, though that's probably partly because they have a horrible business class product. The cool thing is that they let you book a stopover in the Azores enroute to mainland Europe at no additional cost.
Ford and I are headed to Europe this summer, so while there are certainly more glamorous ways we could get there, I couldn't help but book a routing that lets me try a new airline, and lets us visit a new area.
So we decided to book tickets from Boston to Lisbon via Ponta Delgada, with a stopover there for a few days.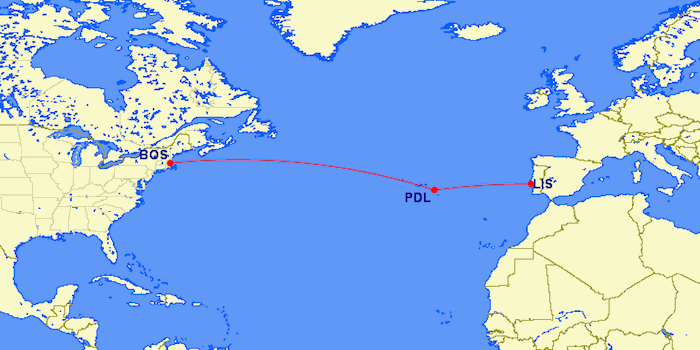 The flight from Boston to Ponta Delgada is operated by an A310 with business class seats that look marginally better than domestic first class. The flight is only 2,400 miles, so it's shorter than many US transcons.
Meanwhile the flight from Ponta Delgada to Lisbon is operated by a plane that Azores Airlines is leasing from HiFly. Specifically, it's a former Emirates A340-300, and they haven't reconfigured the interior. So it looks like we'll get the business class seat below, which looks pretty cool to me.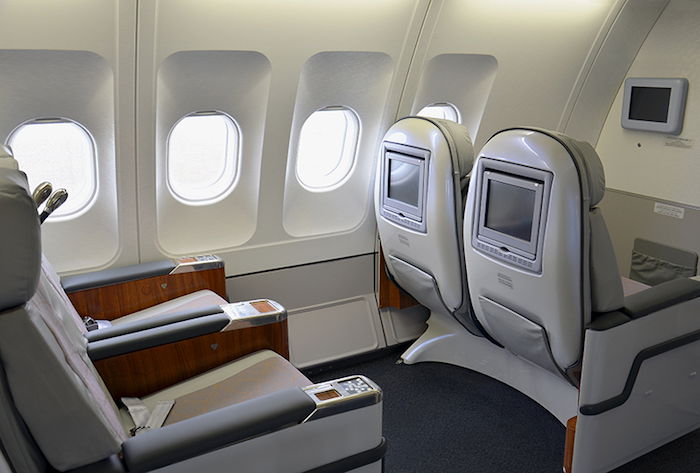 The business class fare, including the stopover, was $900 one-way, which I'd consider to be a very good deal. Like I said, I'm not expecting this to be a great business class product, though it is something new, and it also allows us visit a new place.
This is even working out well on the hotel front, as the Azor Hotel is a member of Design Hotels, so I could book it for just 7,000 Starpoints per night, when the paid rate would have been about 250EUR.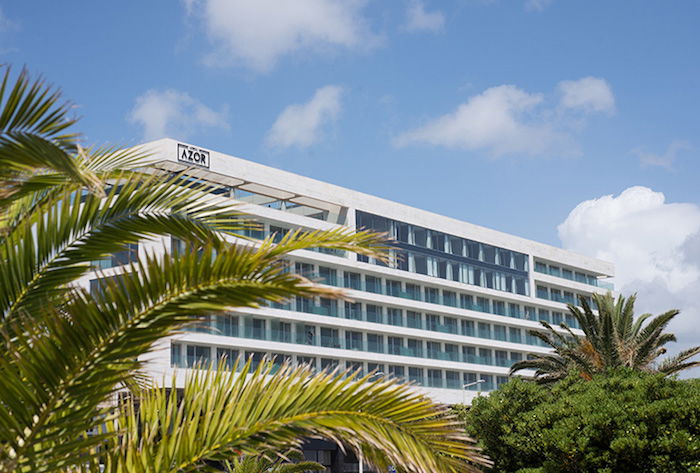 I can't wait to report back on this experience. If anyone has any tips on what to do in Ponta Delgada and surrounding areas, or if there's anything we should know before visiting the Azores, I'd love to hear it. Thanks!