It was announced earlier today that Alitalia is beginning the process of filing for bankruptcy, which shouldn't come as a surprise, given what has been happening at the airline so far this year. I've been receiving lots of questions from readers regarding what this means for those with tickets on Alitalia, those with Alitalia mileage balances, etc. So I figured I'd address that in this post.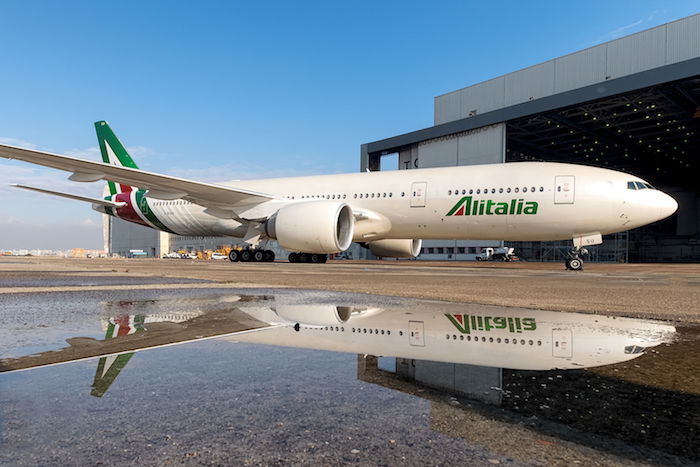 What do we actually know about the future of Alitalia?
We know that Alitalia is running out of money and options. Alitalia's board had approved a business plan that would have gotten them more financing, but Alitalia's employees voted against it, as it would have led to pay and job cuts. The Italian government has assured everyone that they won't bail Alitalia out, though they will give them a 300-400 million EUR bridging loan, so that they can continue to operate for the next several months.
The way I see it, there are a few possible outcomes:
Alitalia liquidates altogether, and parts of the company are sold off
Alitalia management and the employees come to a last minute agreement that will see them getting financing
Another airline takes over Alitalia to gain market share in Italy
Parts are sold off in a way that's cohesive enough that a "new" Alitalia emerges
I'm sure there are other options as well. The point is that there are lots of directions this could take. I think it's safe to assume that Alitalia will continue operating for the next several months, though beyond that it's anyone's guess what happens.
What's going to happen to Alitalia miles?
If you have miles directly with Alitalia, there are a few things that could happen:
If Alitalia continues to exist in some form, chances are that the miles will stick around as well
If Alitalia liquidates, you can say goodbye to your miles
If another airline takes over Alitalia, there's a good chance they'll honor your miles, though I wouldn't take it a sure thing, as they're under no obligation to do so
If you have a big stash of Alitalia miles, I'd do whatever you can to redeem them in the next few months, given the uncertainty. That's not to say that your miles will be taken away in a few months, but it is a distinct possibility. Even if your miles are honored, there's no guarantee that the "new" airline will be in SkyTeam, and that you'll have as many redemption opportunities as you have now.
What's going to happen to tickets booked through partner airlines?
Did you redeem miles through a partner frequent flyer program for travel on Alitalia? In the event that Alitalia does go out of business, the airline with which you ticketed your reservation should accommodate you on another flight. So if you redeemed Delta SkyMiles, for example, Delta should open up award space on other flights to accommodate you.
However, if you're flying to a small city served only by Alitalia and not by other airlines, that might be trickier, as they may not have other options. However, for transatlantic flights, you should easily be accommodated.
What's going to happen to tickets booked directly with Alitalia?
If Alitalia were to liquidate and is unable to operate your flight, then you should be able to dispute the charge with your credit card company. Of course that's not going to get you to your desired destination at the original cost, but at least you won't lose the money you spent on a ticket. Some credit cards may even offer further protection in this case, so be sure to consult the benefits offered by your card.
If Alitalia does actually liquidate, odds are pretty good that other airlines will be willing to take over their tickets at a reduced rate. However, this really depends on the circumstances. Personally I don't see Alitalia liquidating altogether, though I could be wrong.
Is it safe to book tickets on Alitalia?
Only you can decide for yourself. Personally:
I'd feel comfortable booking tickets on Alitalia in the sense that I don't think I'd lose my money; at worst I'd get a refund if they went out of business
I feel fairly confident that they'll be around in their current form for another 3-6 months
My biggest concern would be that they greatly reduce their schedule, etc., so if I really needed to be somewhere at a specific time, I wouldn't feel comfortable booking them
Bottom line
Personally I'm not confident that Alitalia will actually liquidate, but rather my bigger concern right now is the uncertainty. While I think the airline will operate mostly the same for the next several months, it's anyone's guess what happens after that. If you're booking a ticket on Alitalia, the biggest issue is that you may not get where you need to go exactly when you need to go.
However, if you're using a credit card to pay for your ticket, you should be able to dispute the charge if the airline goes out of business. If you're booking through a partner airline, they should be able to reroute you should Alitalia go out of business. At the moment my biggest concern is for those who have miles with Alitalia, since it's anyone's guess what will happen with those.
Would you feel comfortable booking a ticket on Alitalia right now?