A Journey To One Of The Four Corners Of The Earth
As I hinted at in the introduction post, getting to Fogo Island is an adventure. The nearest airport to Fogo Island is in Gander, which has fairly limited service, and ultimately is more of a highway town than a destination.
Once in Gander, there are two ways to get to Fogo Island. The first way is to take a helicopter, which can be arranged through the hotel. This costs 1,700CAD (~1,240USD) one-way, and can accommodate up to five passengers. The other way to get to Fogo Island is to drive, which seemed more fun to me anyway (it might sound crazy, but I'm scared of helicopters).
To give you a sense of what the drive is like, here are the Google Maps directions from Gander Airport to the Fogo Island Inn: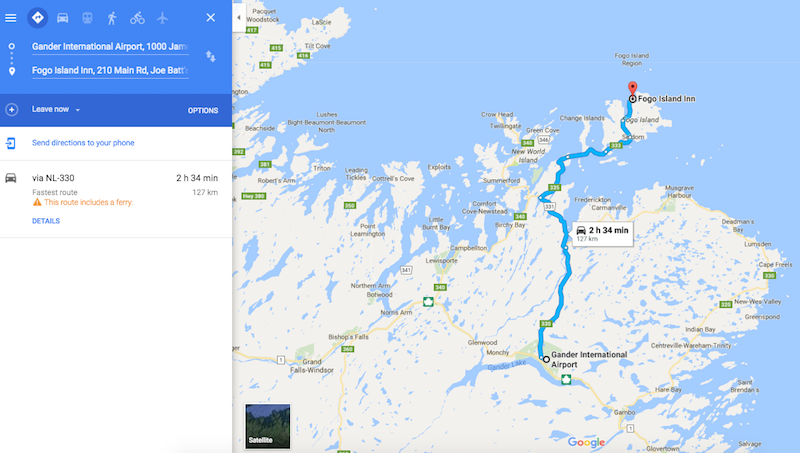 As you can see, they estimate that it take 2hr30min and covers a distance of 127km, though I assume that's if you perfectly time the ferry.
Our flight arrived in Gander late at night, and the next ferry was the following morning. Here's the ferry schedule from Farewell (which is the dock you depart from on the Gander side) to Fogo Island: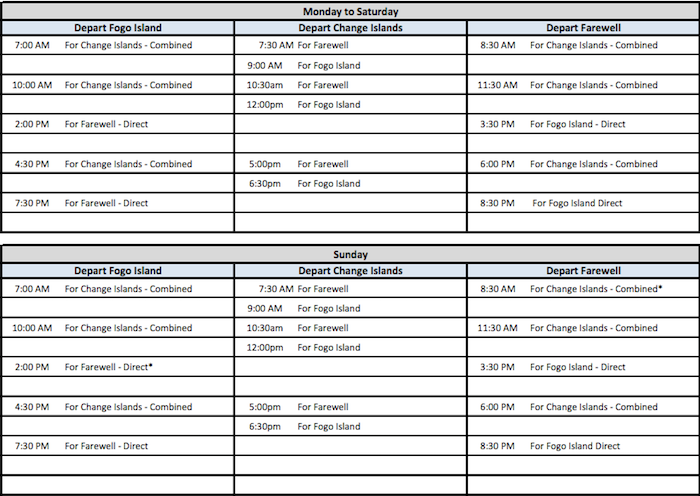 As you can see, our options were to take a ferry at 8:30AM, 11:30AM, 3:30PM, 6PM, or 8:30PM. We decided on the 11:30AM ferry, given that it was 3AM before we fell asleep at the hotel the night before.
The drive from Gander to the Farewell ferry station covers a distance of roughly 85km, and takes about 70 minutes. We decided to leave at 9AM, about 2hr30min before the ferry was scheduled to depart. That's because we had no sense of what the traffic would be like, and also had no sense of how quickly the ferry fills up, and we certainly didn't want it to already be full when we arrived, and then be stuck there for four hours.
Well, the drive from Gander to Farewell was so beautiful. It was entirely down two lane streets with the most stunning landscape imaginable on both sides. I'd be surprised if we passed more than a dozen cars during the entire 70 minute drive.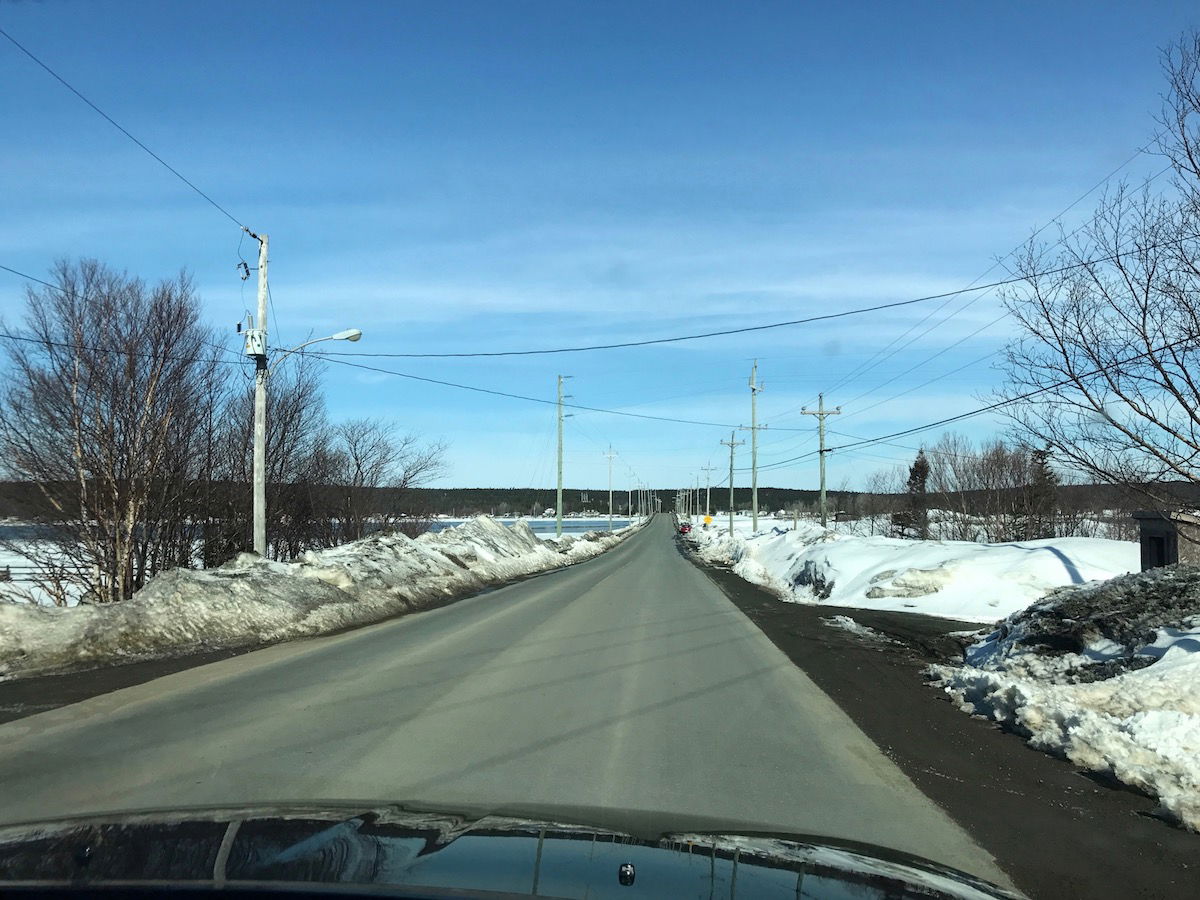 We pulled over several times to take pictures of the landscape (and you could really just stop in the middle of the street, since there were barely any other cars).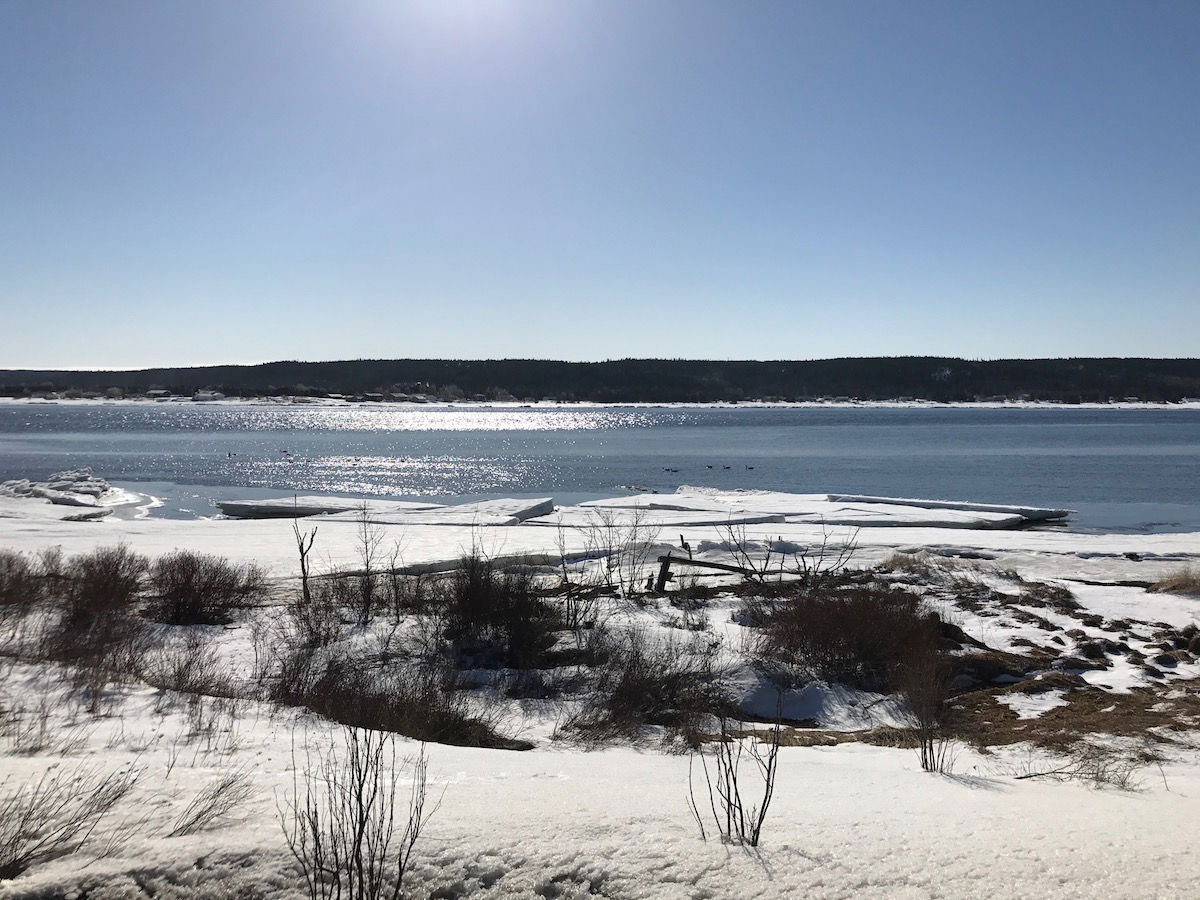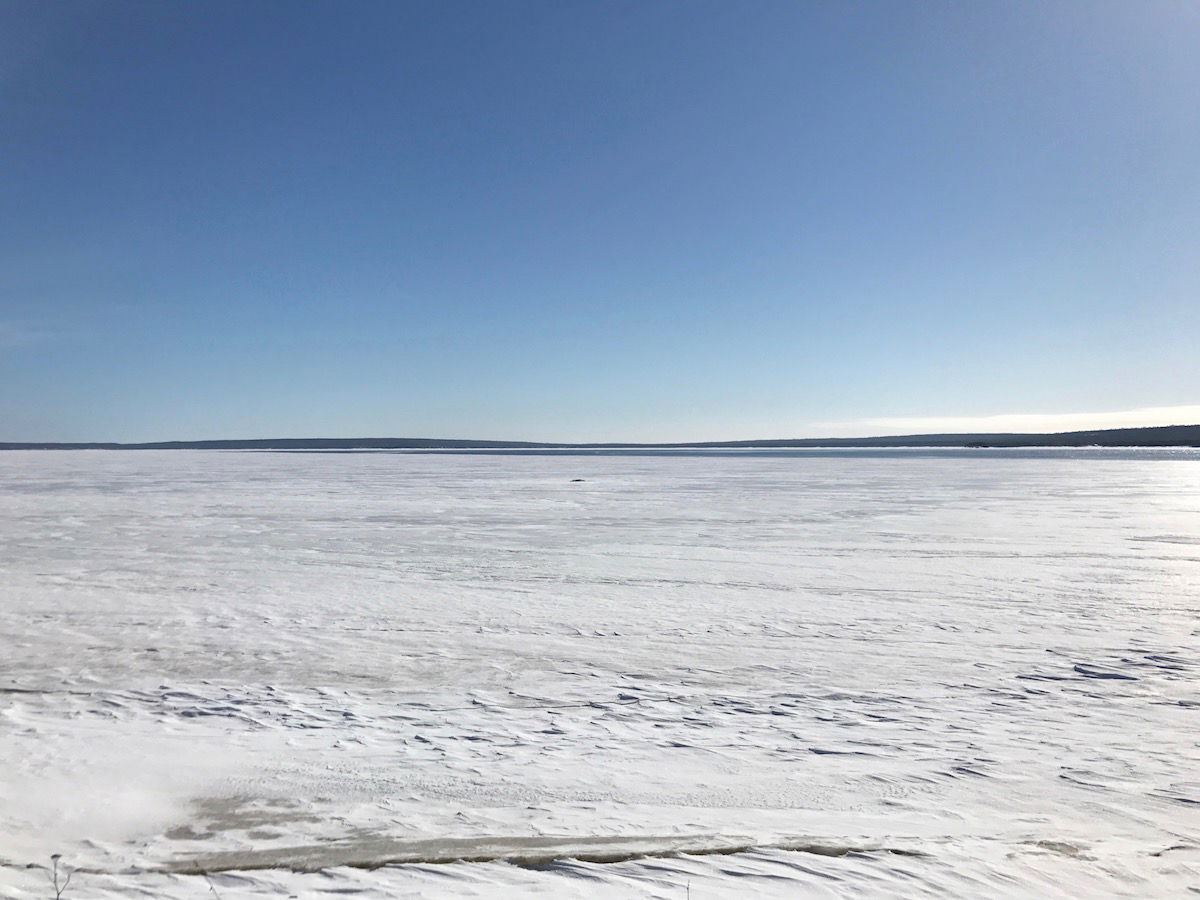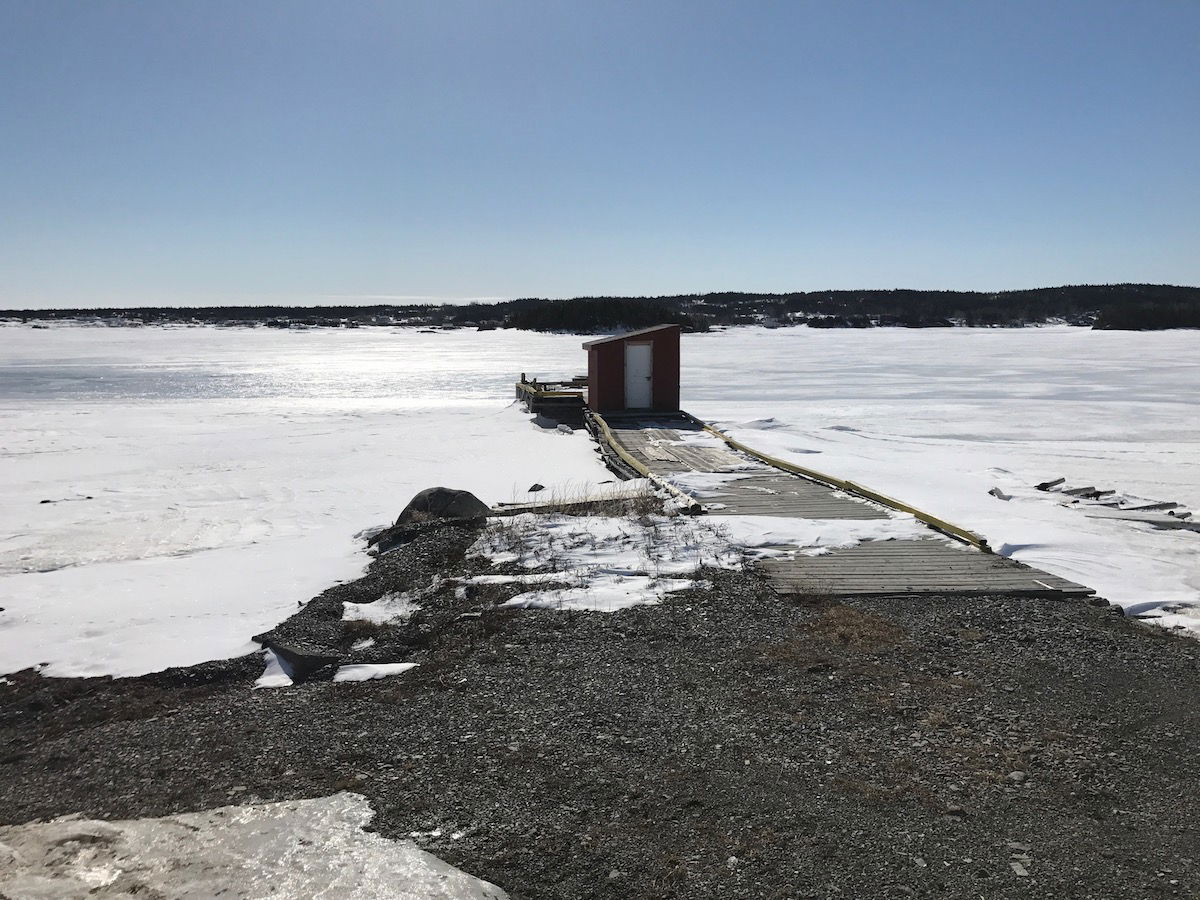 Eventually we saw signage for the ferry to Fogo Island and Change Islands. Our drive took about 90 minutes. That's because we drove really slowly and made several stops. The speed limit was 80km, but we were driving even more slowly than that.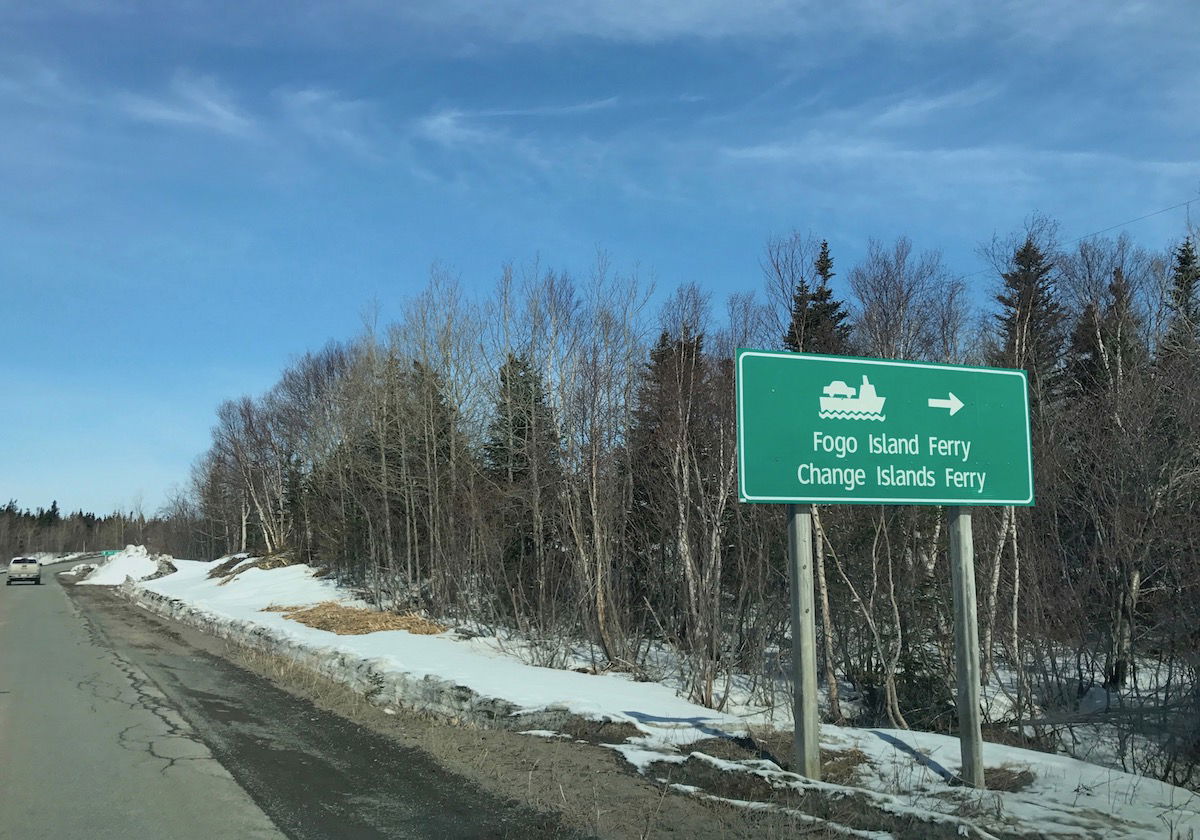 At this point we pulled up to a booth, where we had to pay 34CAD, which covered the cost for our car and both of us to take the ferry. There's only a fee for the ferry one-way. It's free when departing Fogo Island back to Farewell.
We were then directed to line up behind the one other car that was waiting. We shut off our engine and I worked on my laptop for a bit (thank goodness for tethering). There's absolutely nothing in this area other than a bathroom, so if you're going to wait, try to bring snacks or drinks or something.
I asked the tool booth operator if there was a Tim Hortons nearby, since I saw a Tim Hortons cup in his booth. He laughed.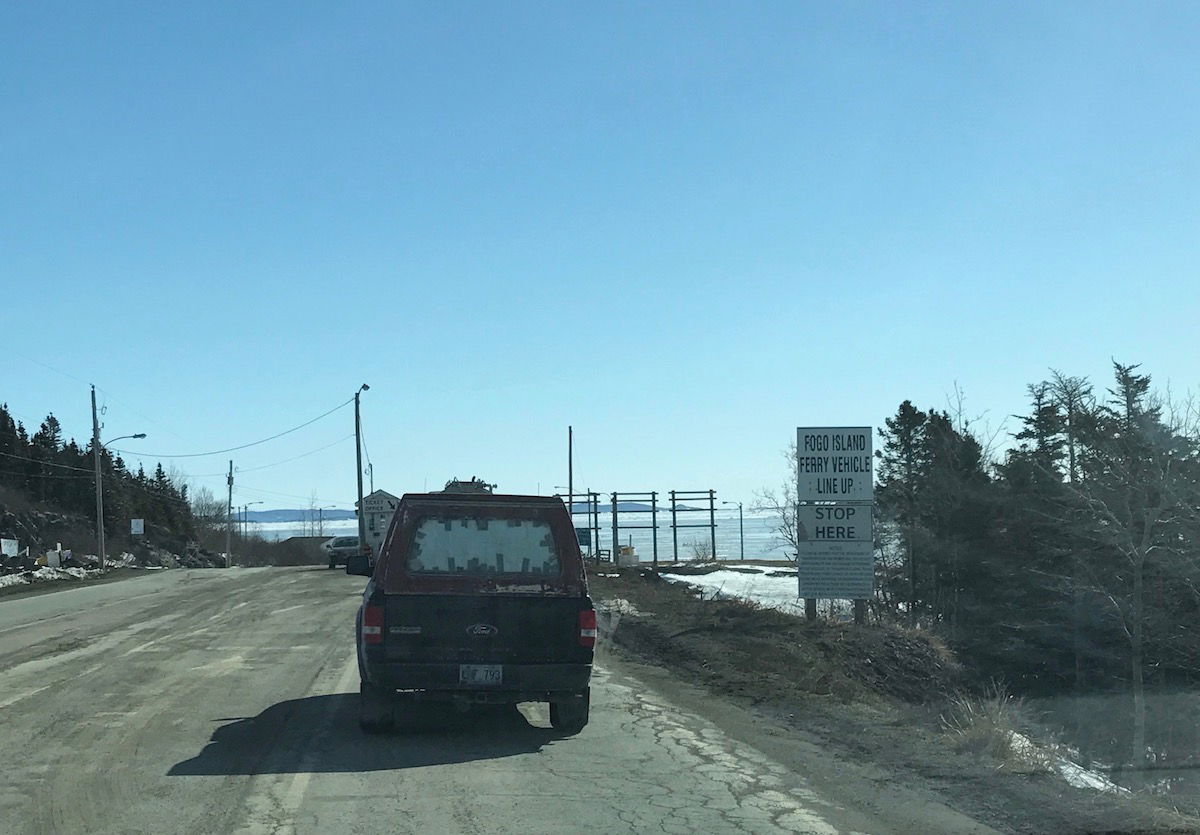 Our "inbound" ferry arrived at 11AM, at which point a bunch of cars got off the ferry. At 11:20AM they started loading the ferry.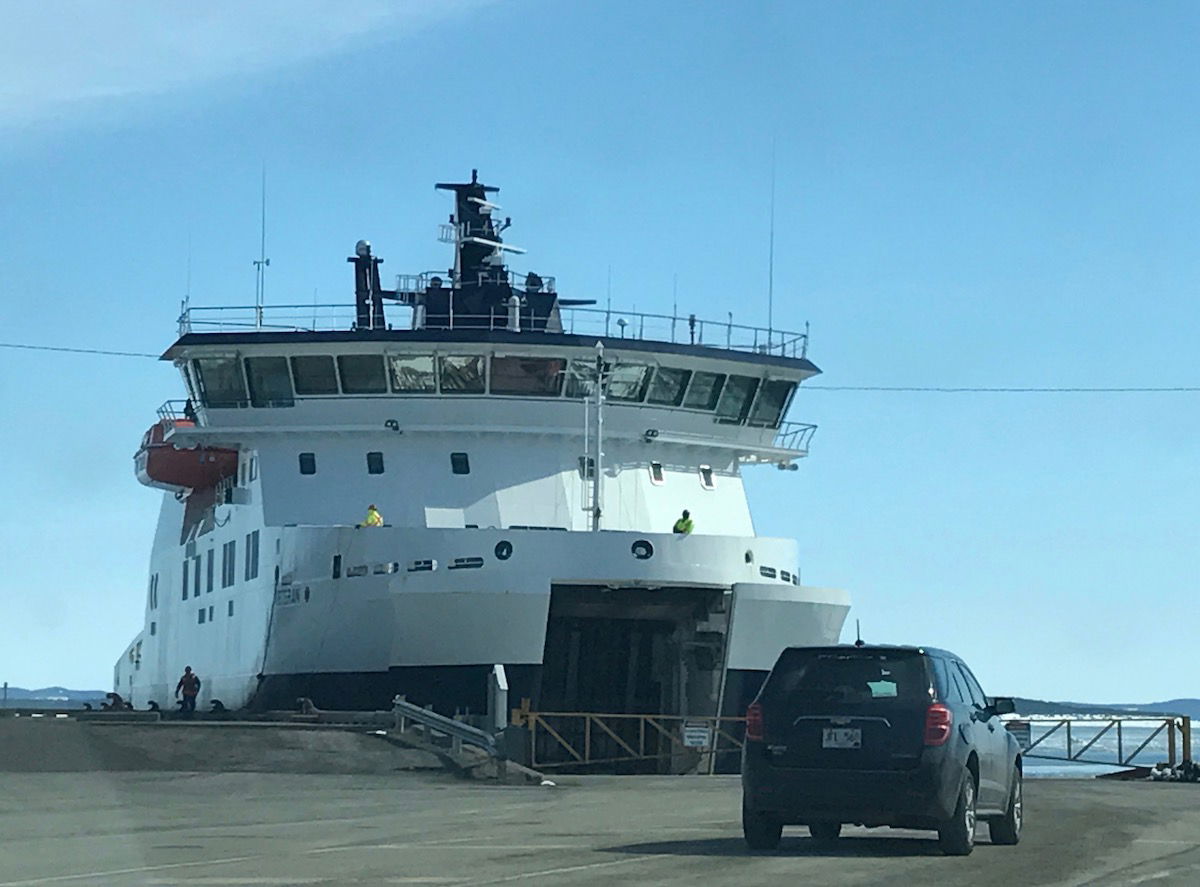 We pulled the car all the way to the front of the ferry, turned it off, and headed to the upper deck.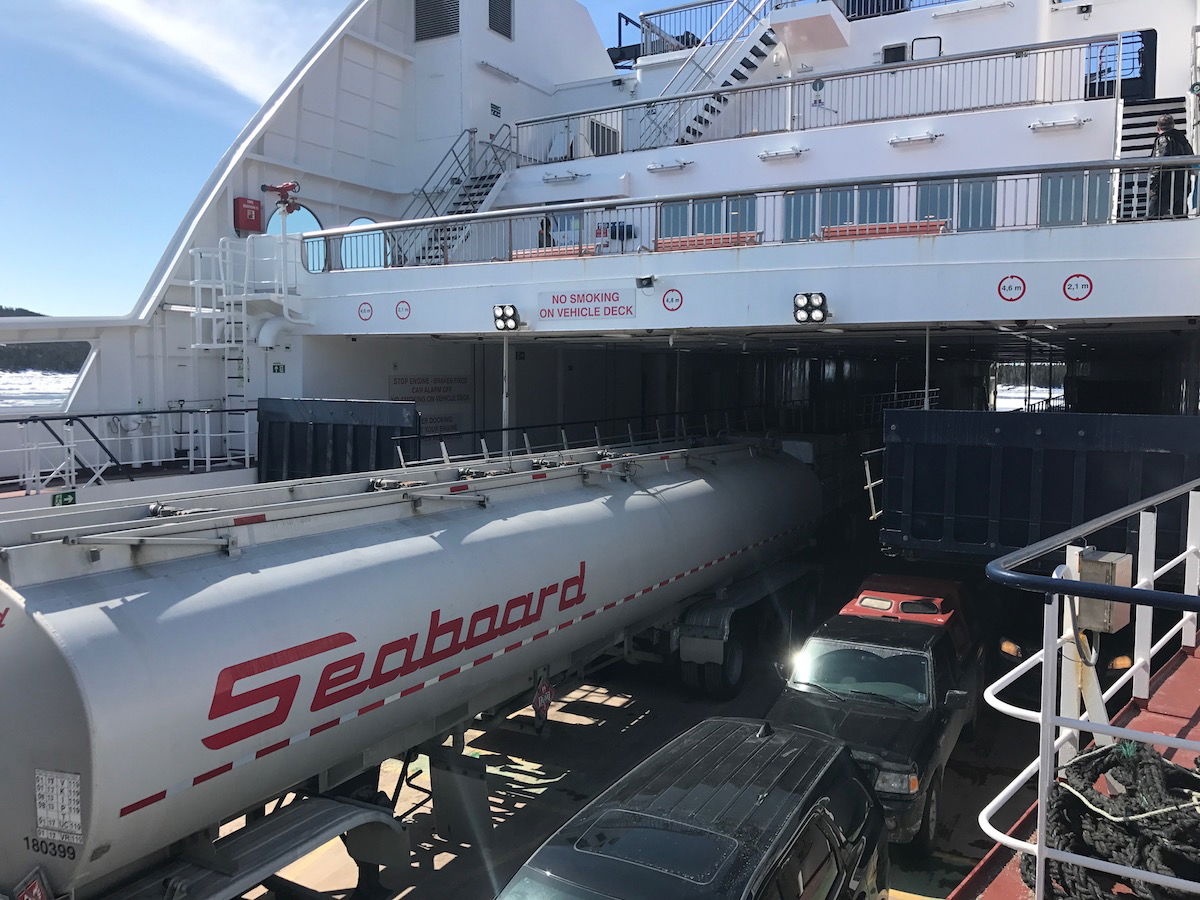 The ferry was much nicer than I was expecting. This has to be one of the nicest ferries I've been on, which I wasn't expecting (full disclosure: I haven't been on that many ferries). There's a small snack bar on the ferry, so we bought some coffees and a muffin. I was sitting there on my laptop working for a bit, and it was pretty clear we were the only "outsiders" on the boat. I got the distinct sense that a lot of people were shocked by me using a laptop on a ferry. Fair enough. 😉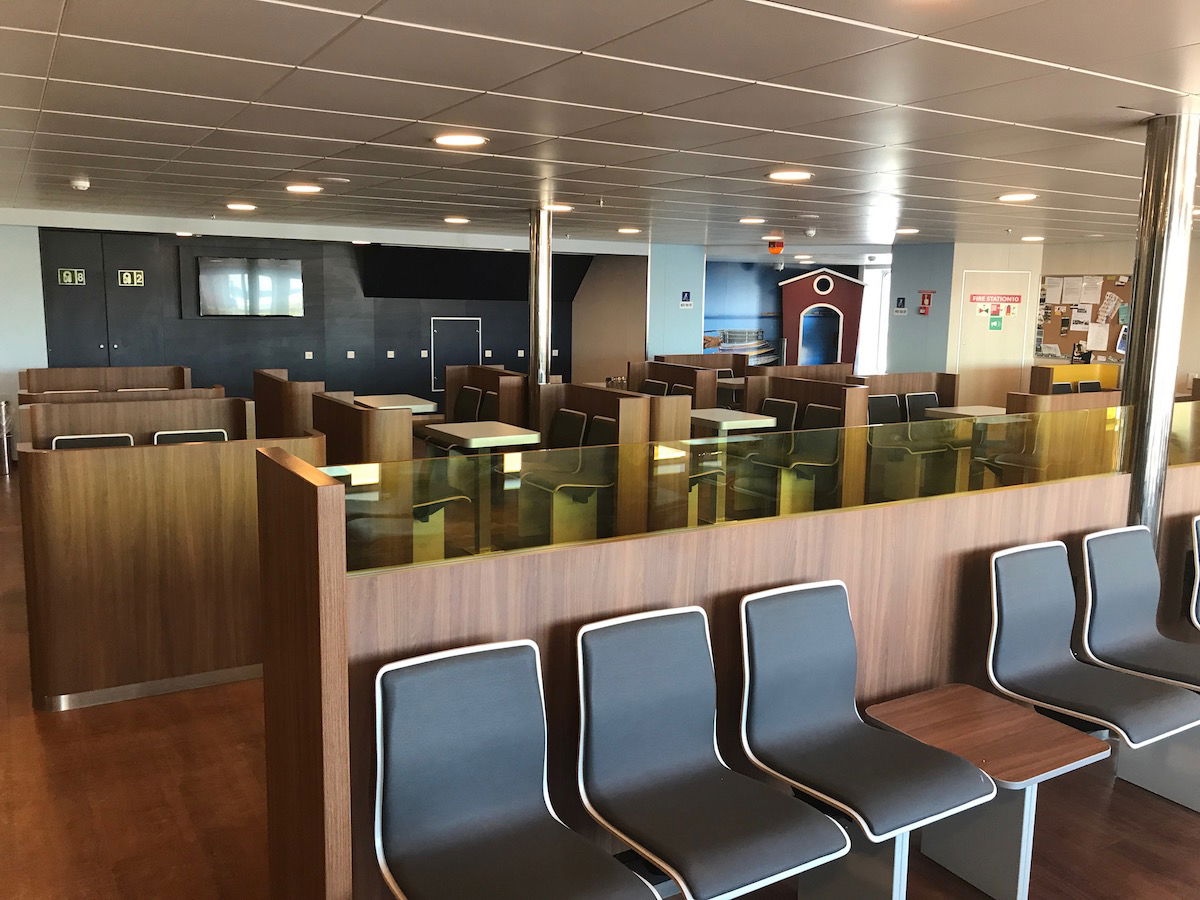 After a while I stopped working, so I could enjoy the views.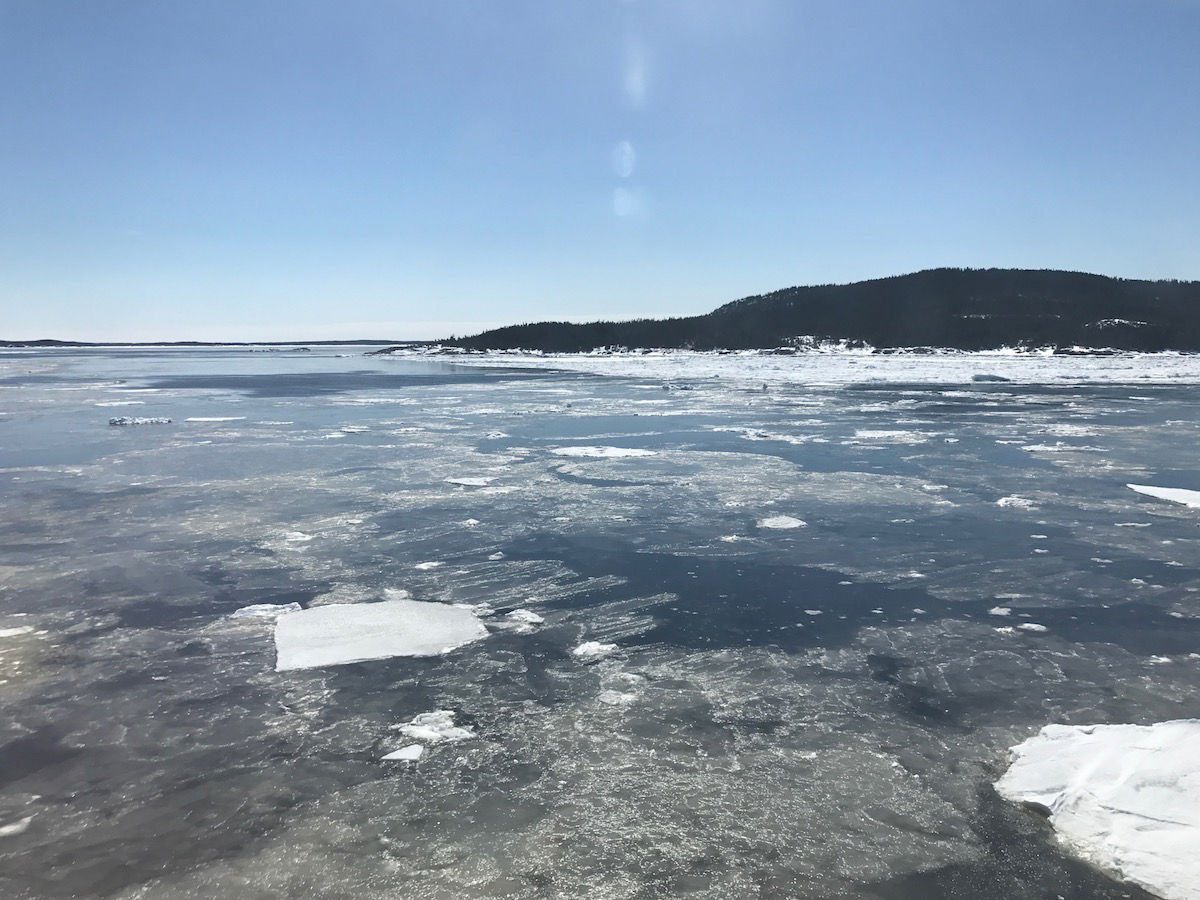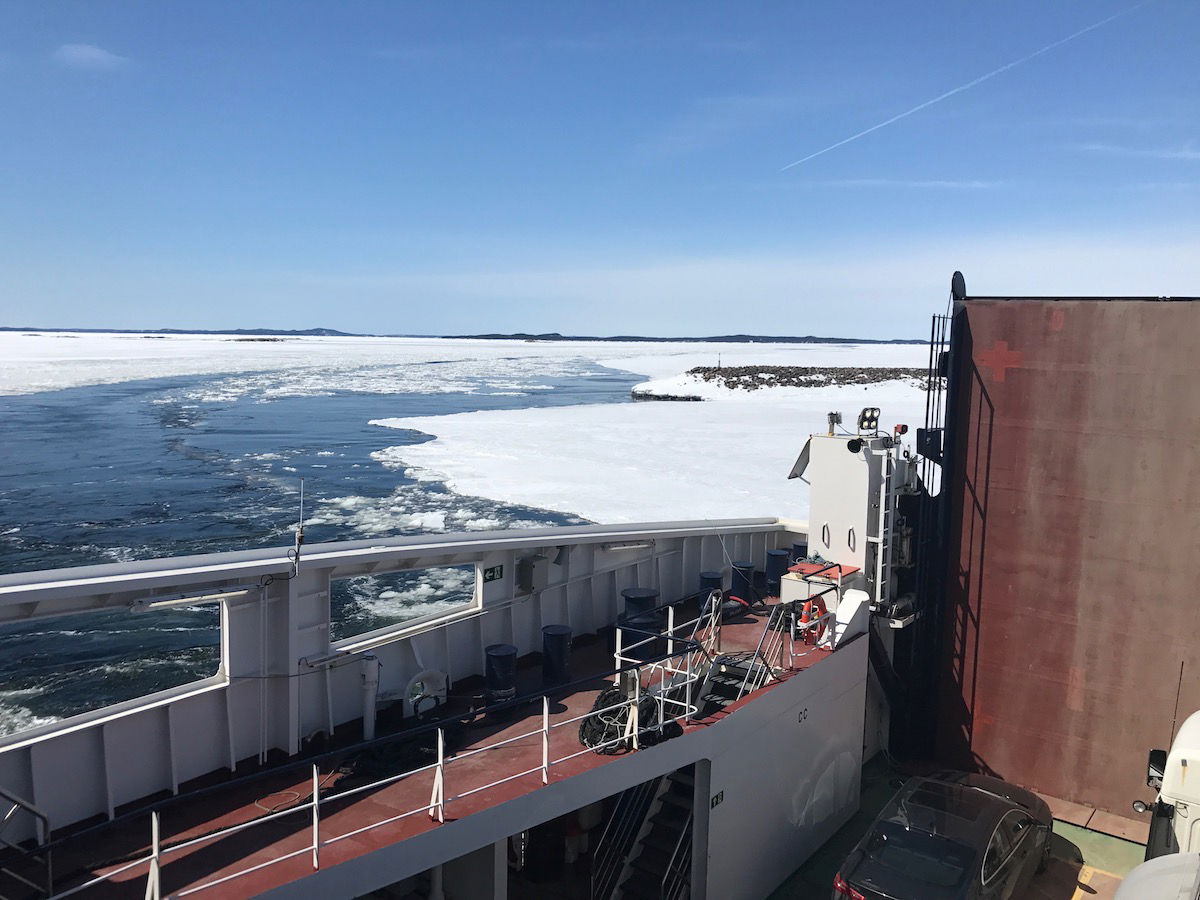 The ferry made a quick stop in the Change Islands, though even with the stop, it was about an hour from when we left Farewell to when we arrived at Fogo Island.
The drive from the Fogo Island ferry stop to the Fogo Island Inn covered a distance of about 25km, and took about 30 minutes.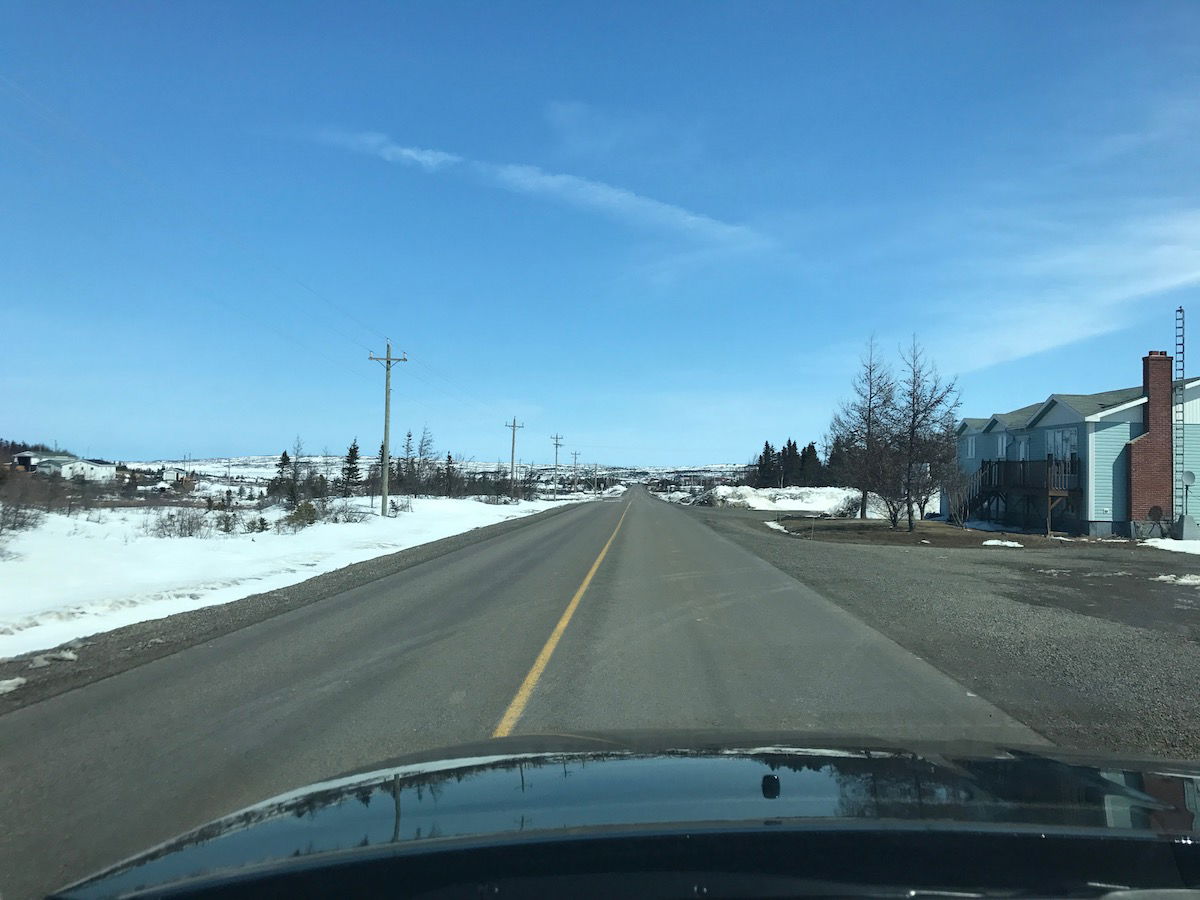 The views enroute were incredible. Fogo Island is a very special place.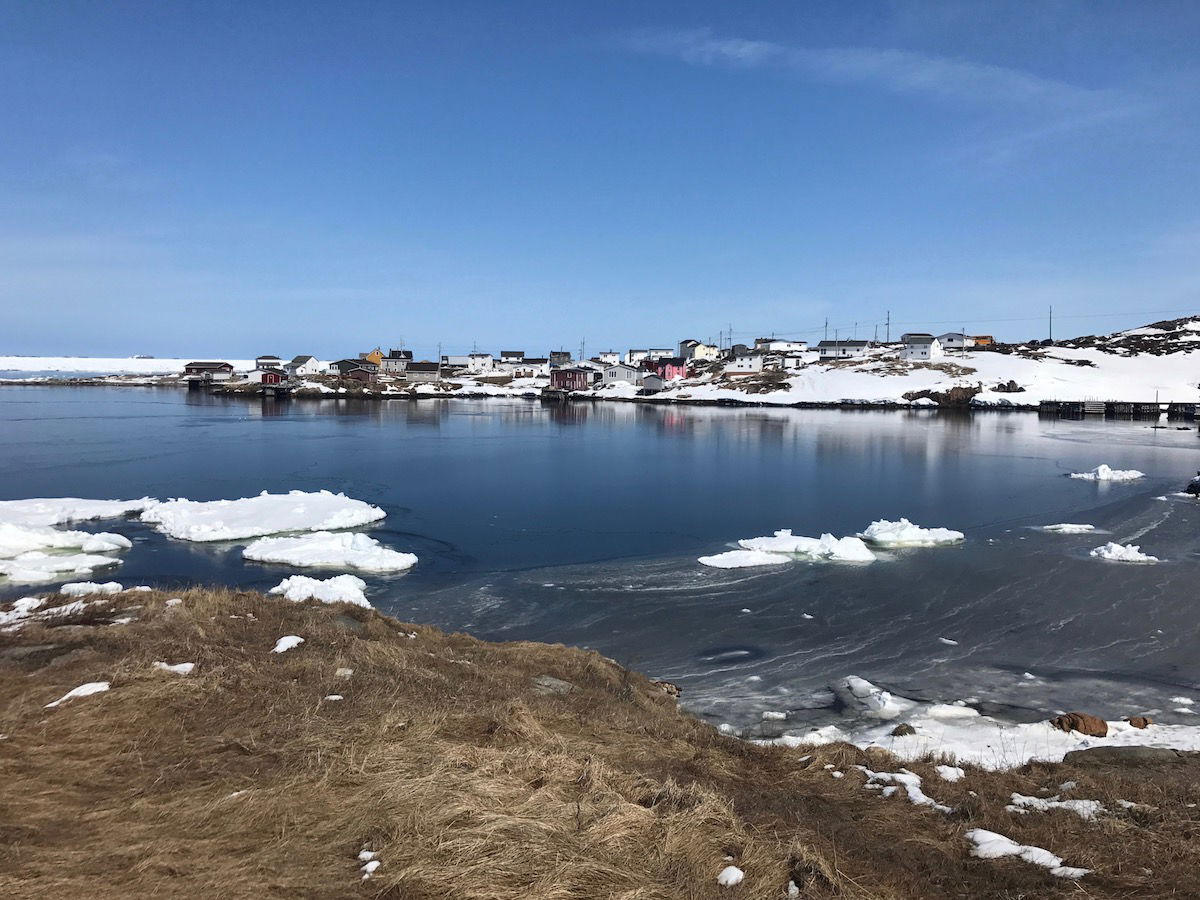 Eventually we arrived in the town of Joe Batt's Arm (hah!), where the Fogo Island Inn is located.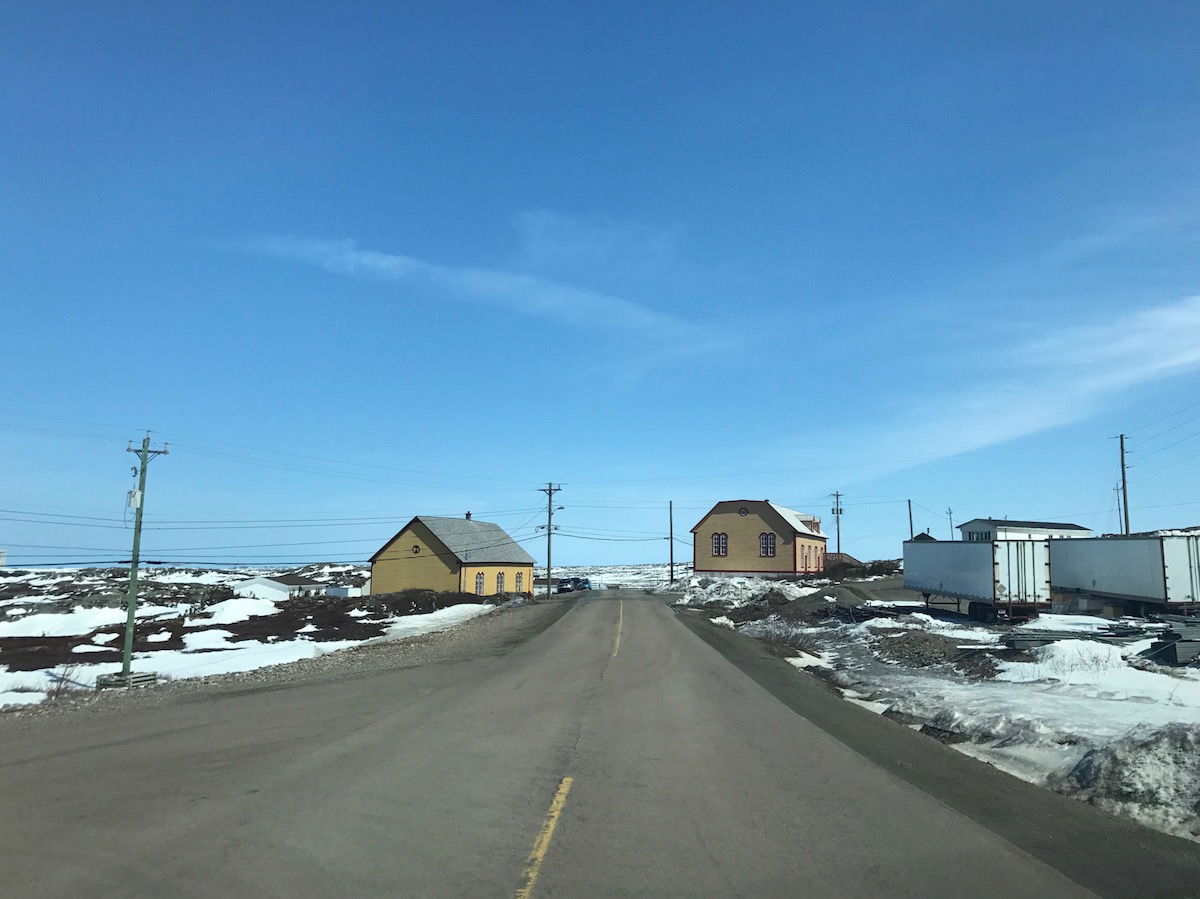 While I find all of Fogo Island to be picturesque, the Fogo Island Inn almost doesn't look real.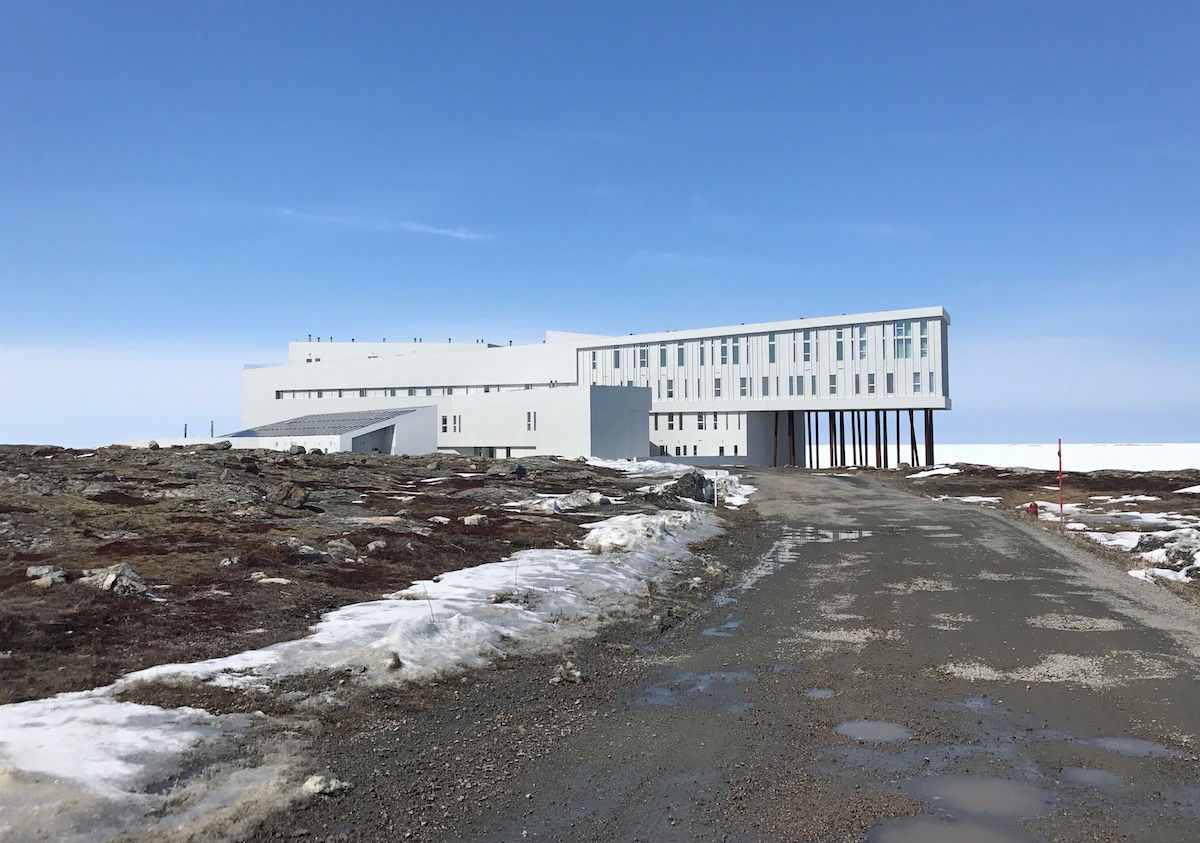 Gosh, was I excited.
Bottom line
While you can take a helicopter from Gander to Fogo Island, the drive is beautiful, and also much cheaper. Expect the actual driving to take about 1hr40min — around 70 minutes from Gander to the Farewell ferry stop, and then another 30 minutes from the Fogo Island ferry stop to the Fogo Island Inn. Then the ferry takes about an hour. That doesn't factor in arriving early to the ferry.
If I were to make the drive again, I'd probably leave Gander Airport or a surrounding hotel a little more than 90 minutes before the ferry leaves. That gives you a buffer in case you make a wrong turn, and also gives you the chance to stop and take some pictures, if you want.
The biggest challenge here is timing your flight into/out of Gander with a ferry crossing, though spending a night in Gander isn't that bad either.
Hopefully that's helpful to anyone considering a visit to Fogo Island.