A Journey To One Of The Four Corners Of The Earth
---
I won't be doing a full review of my WestJet flight from Toronto to Gander, though did briefly want to talk about the value proposition of WestJet Plus. This was my first trip on WestJet, and when I booked I didn't even realize that WestJet had a "Plus" cabin on their 737s.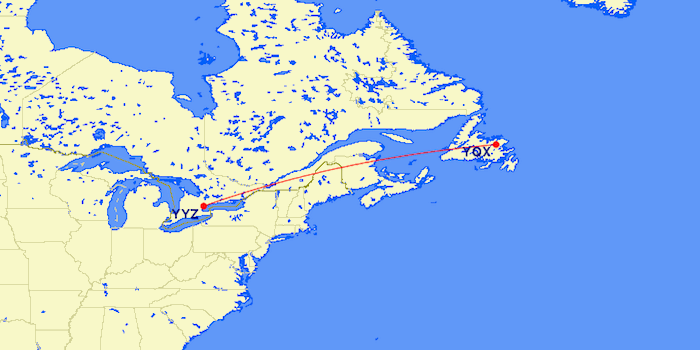 We booked our WestJet flight through an OTA, so I didn't see that option at the time. Our one-way tickets from Toronto to Gander cost ~150USD per person, and only when I checked in online did I see the option to upgrade to WestJet Plus. It seems like WestJet offers discounted upgrades to Plus at check-in, which opens 24 hours before departure. As WestJet describes it, upgrading to Plus comes with:
Extra legroom and seating at the front of the cabin
An empty middle seat
Priority boarding
Free food & drinks

The cost to upgrade to Plus on our Toronto to Gander flight was 90CAD, plus tax. As you can see, there are three rows of Plus seats at the front of the cabin, and this seems to be the case on all WestJet 737 flights.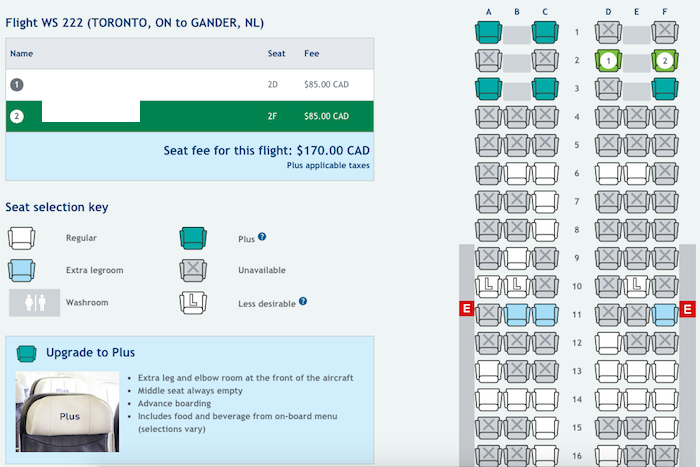 Including tax, the total cost to upgrade was ~70USD per person.

So, was it worth paying ~70USD to upgrade on a three hour, 1,250 mile flight? Let me start by saying that the flight landed on my birthday (at 1:30AM), so if nothing else it seemed worth it to avoid starting my birthday in economy. That seems like it would be bad luck for the year to come. 😉
Anyway, WestJet Plus is sort of like business class on intra-Europe flights, except there's more legroom and less service.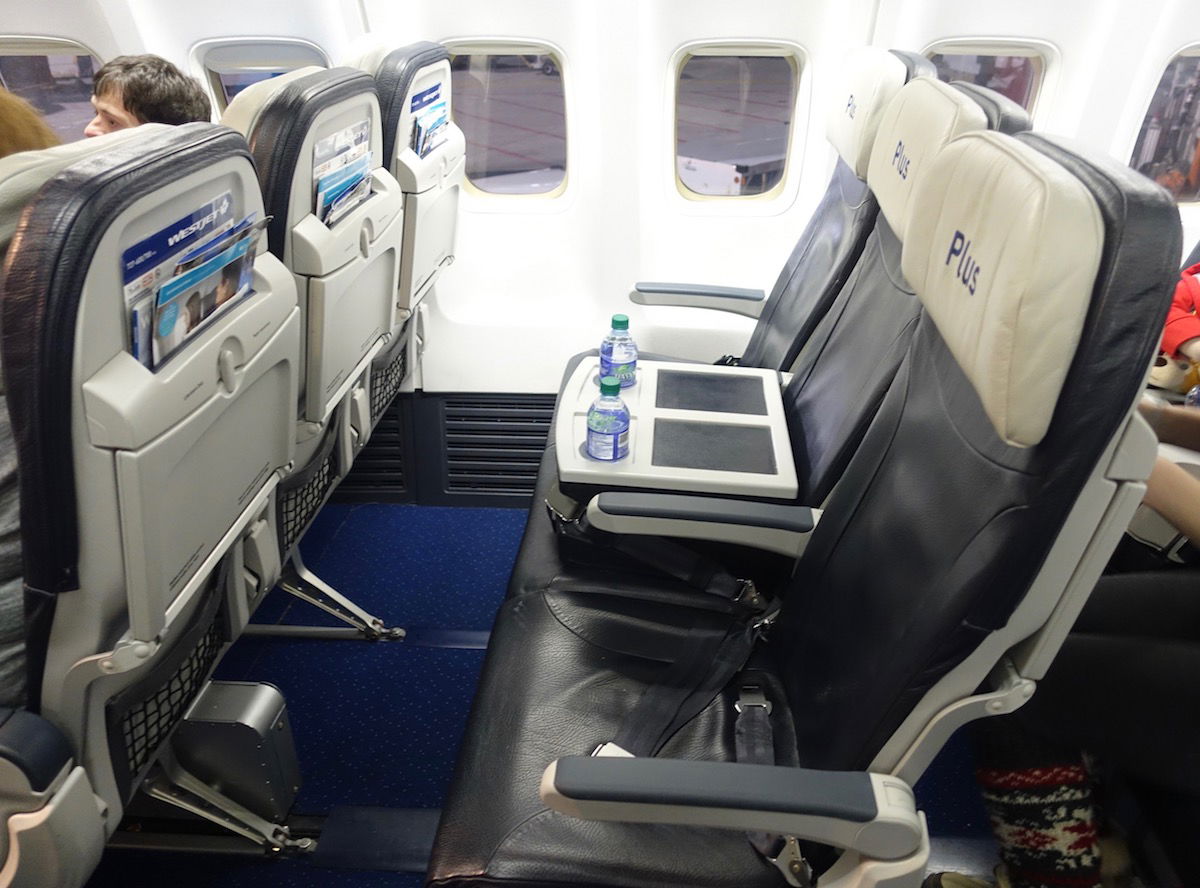 WestJet Plus apparently has 36″ of seat pitch, so it's similar to extra legroom economy on US airlines.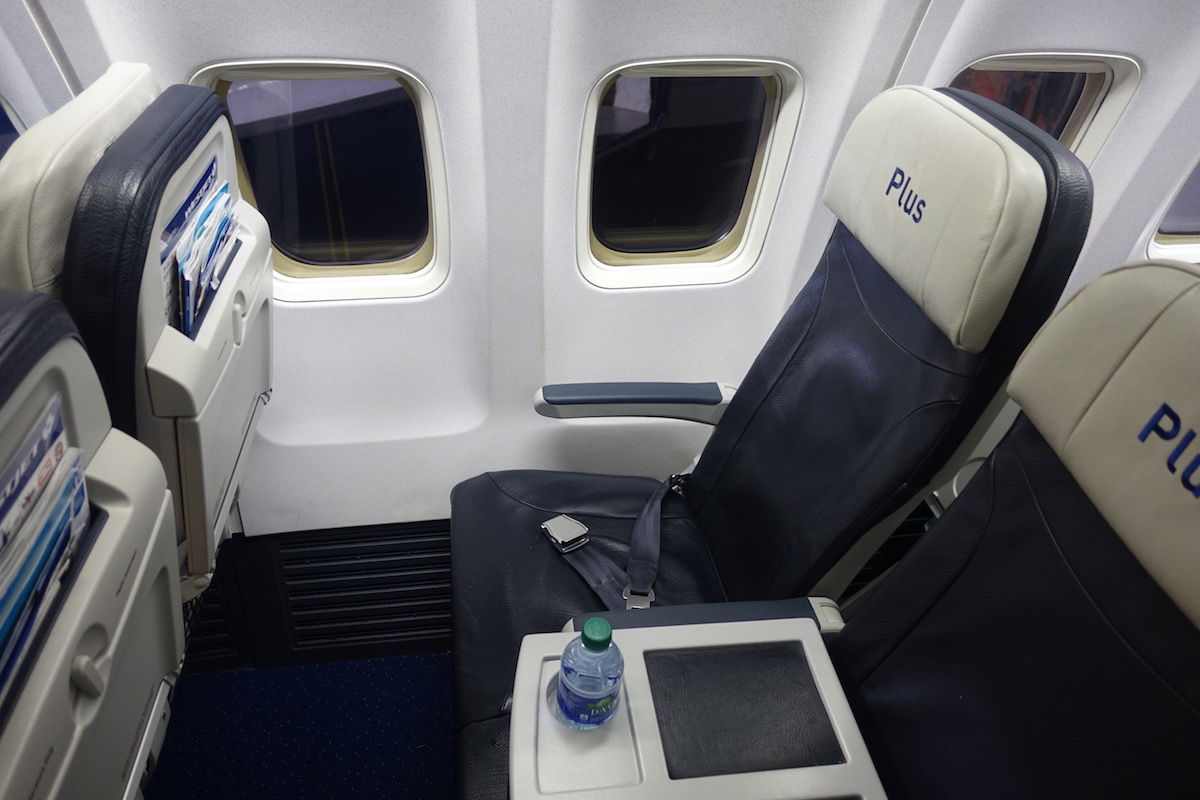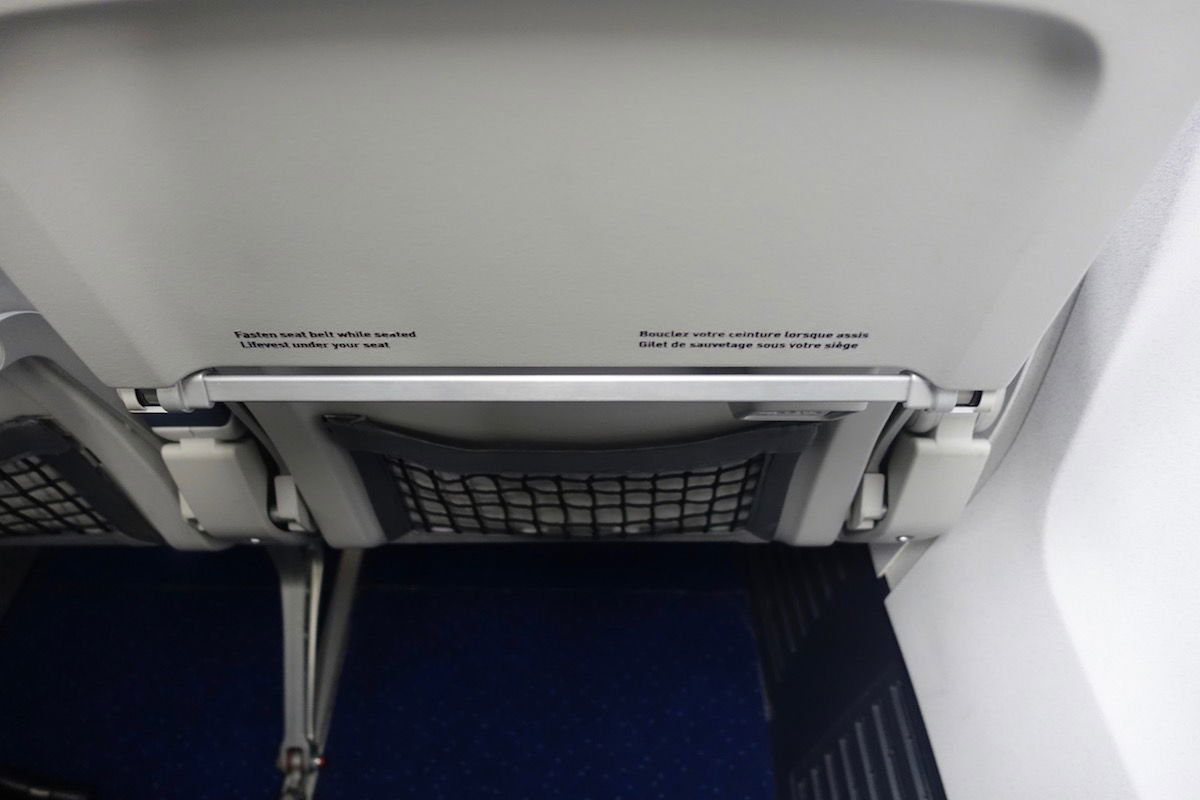 There was a tray over the middle seat, which had a bottle of Dasani water for each passenger on boarding.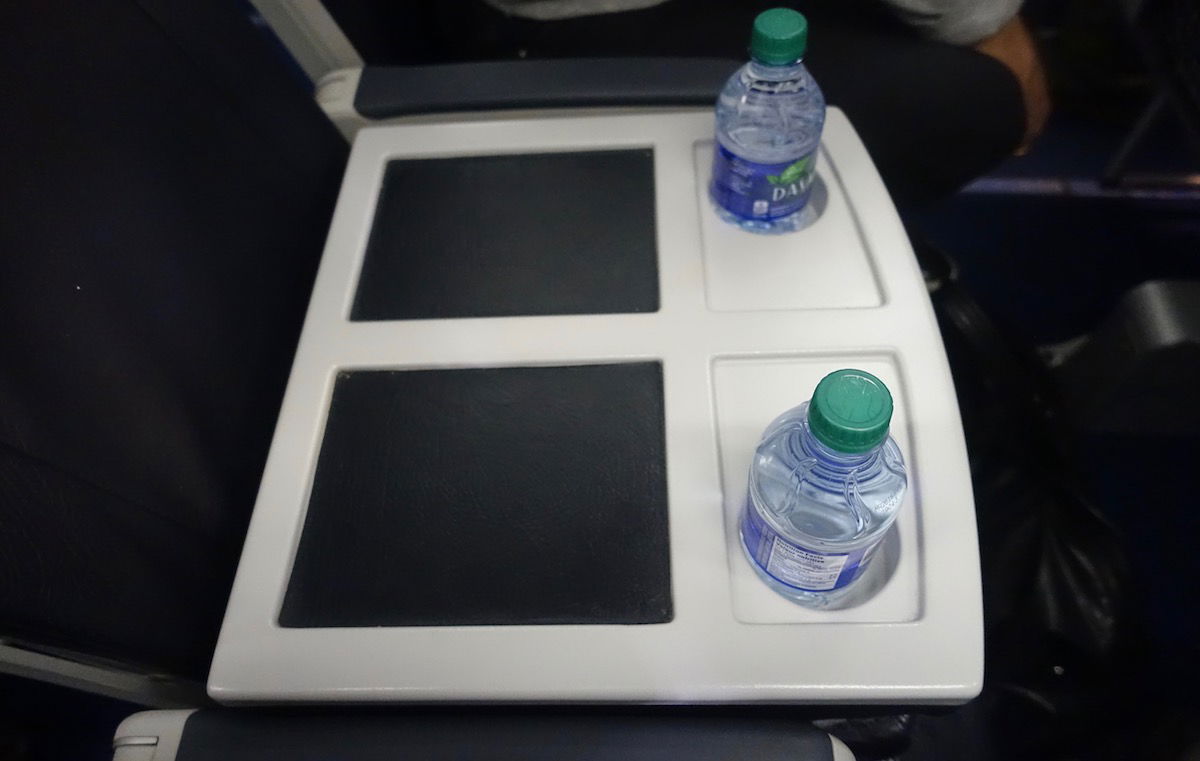 There was also an outlet at each seat.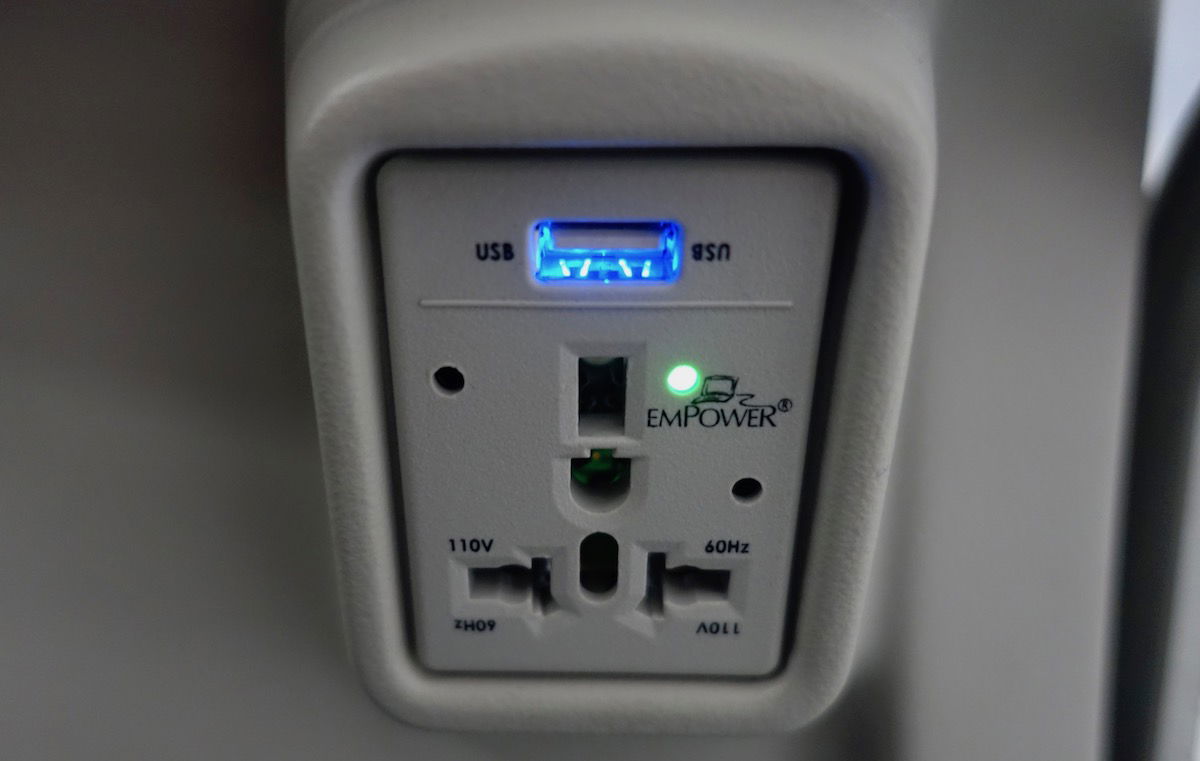 WestJet offers free soft drinks and coffee in economy, along with a free snack. However, they charge for more substantial food and alcohol. For reference, here's their onboard menu: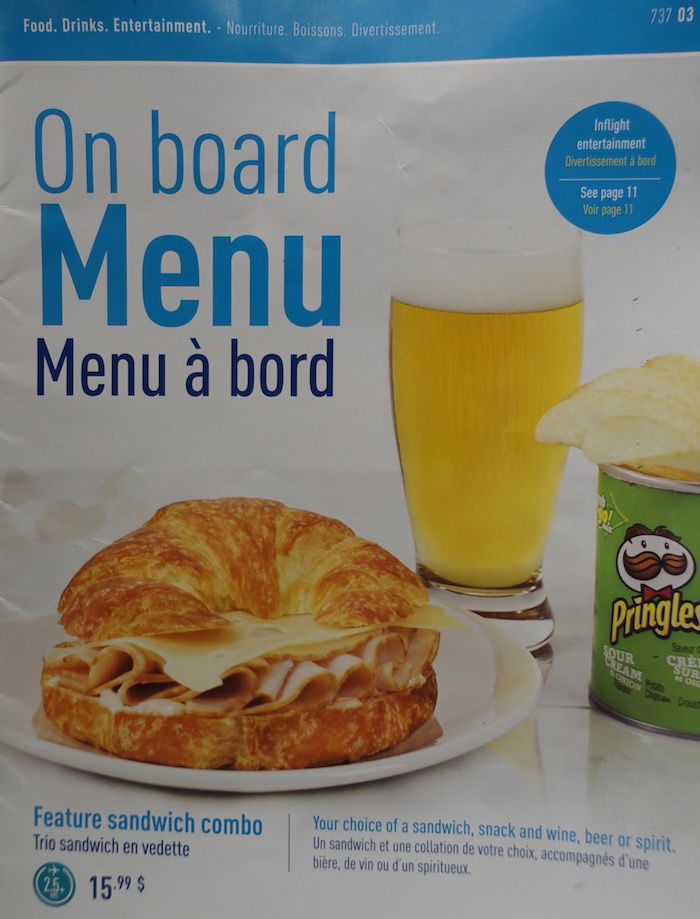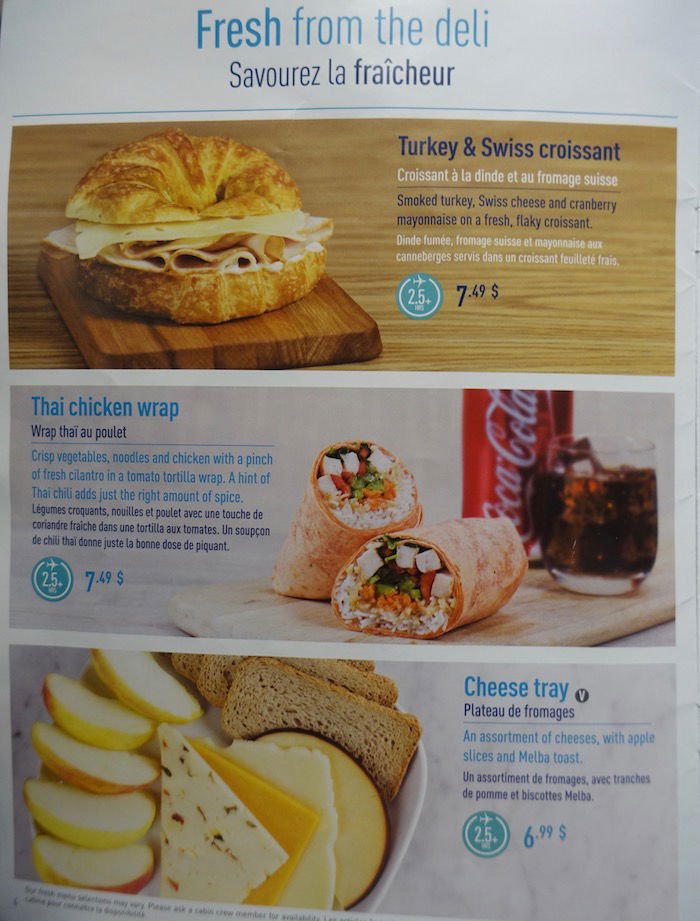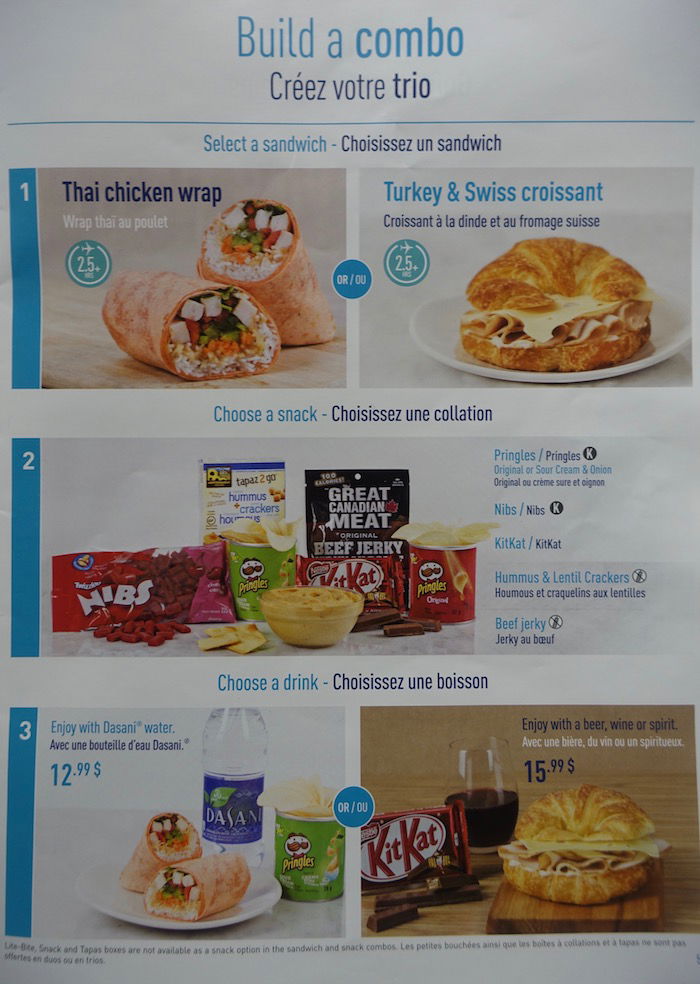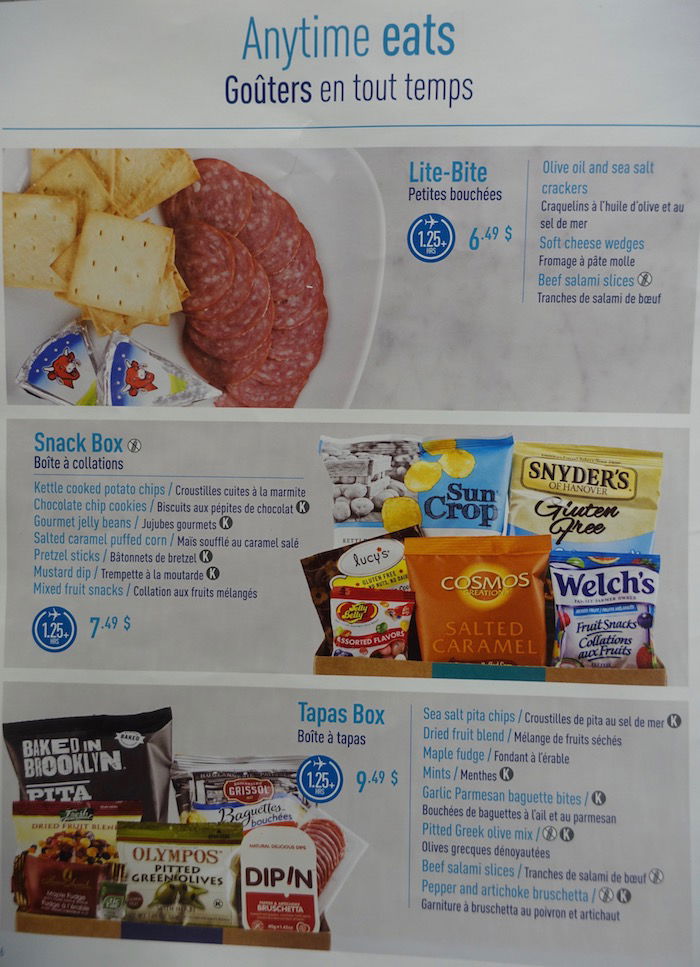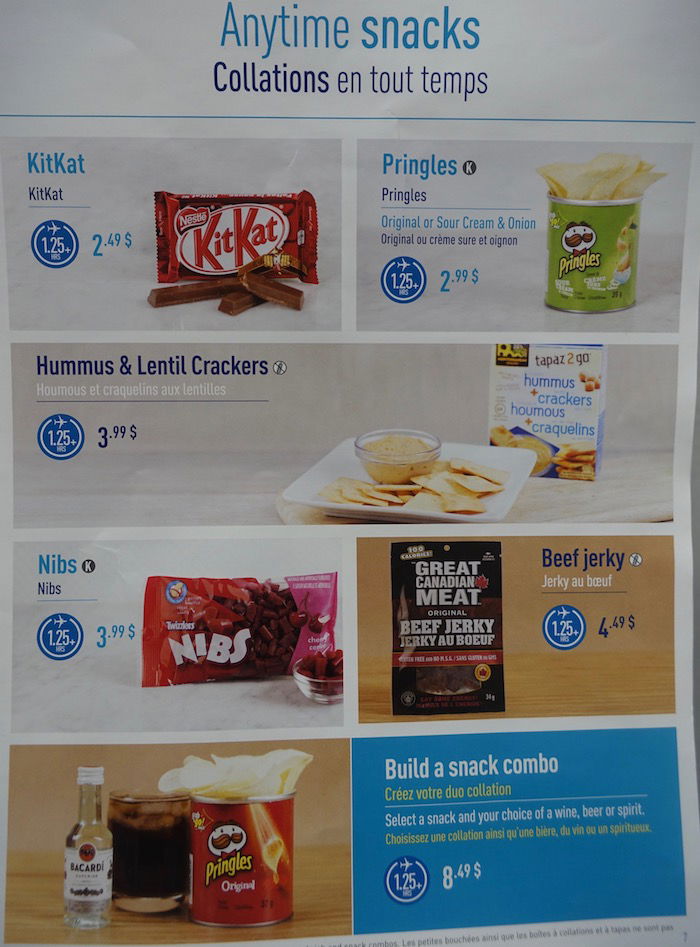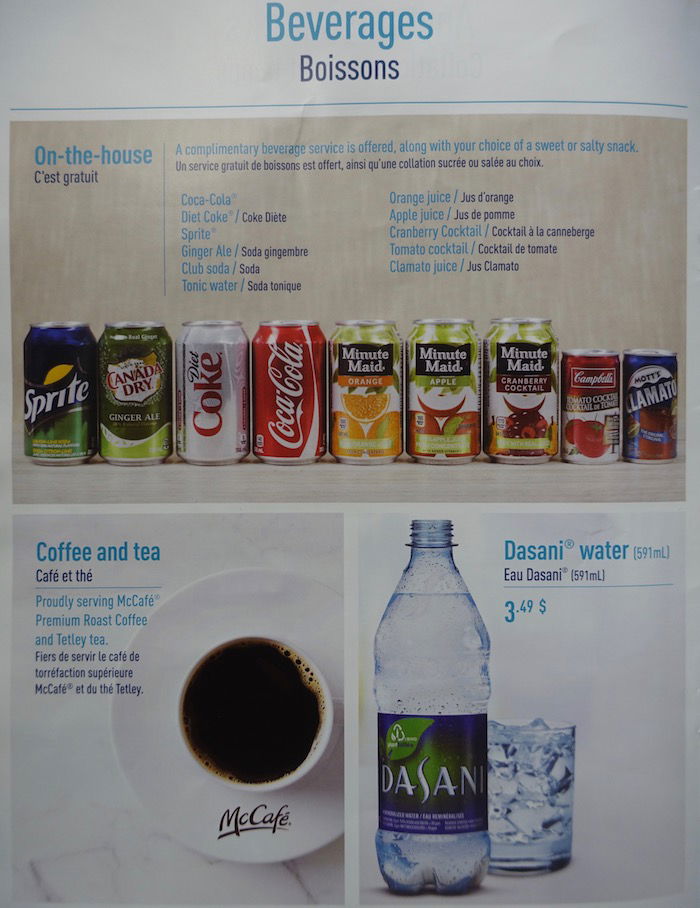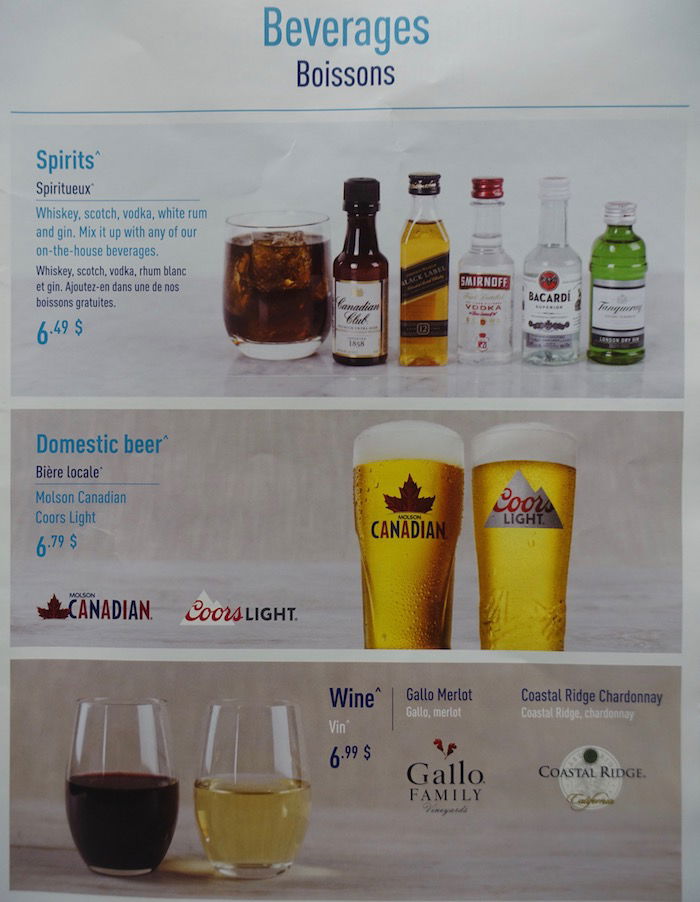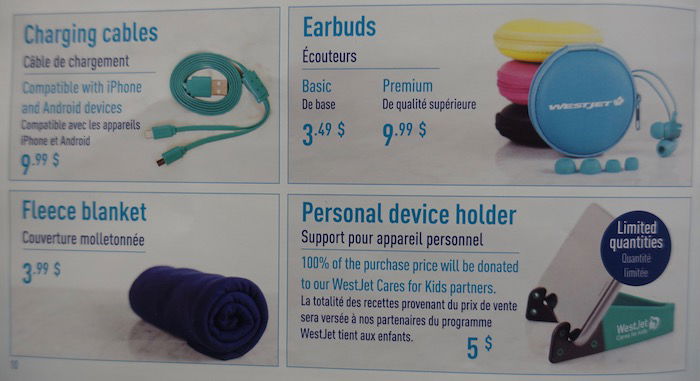 Fortunately there's a bit more service when you're traveling in Plus. After takeoff we were offered warm (disposable) towels.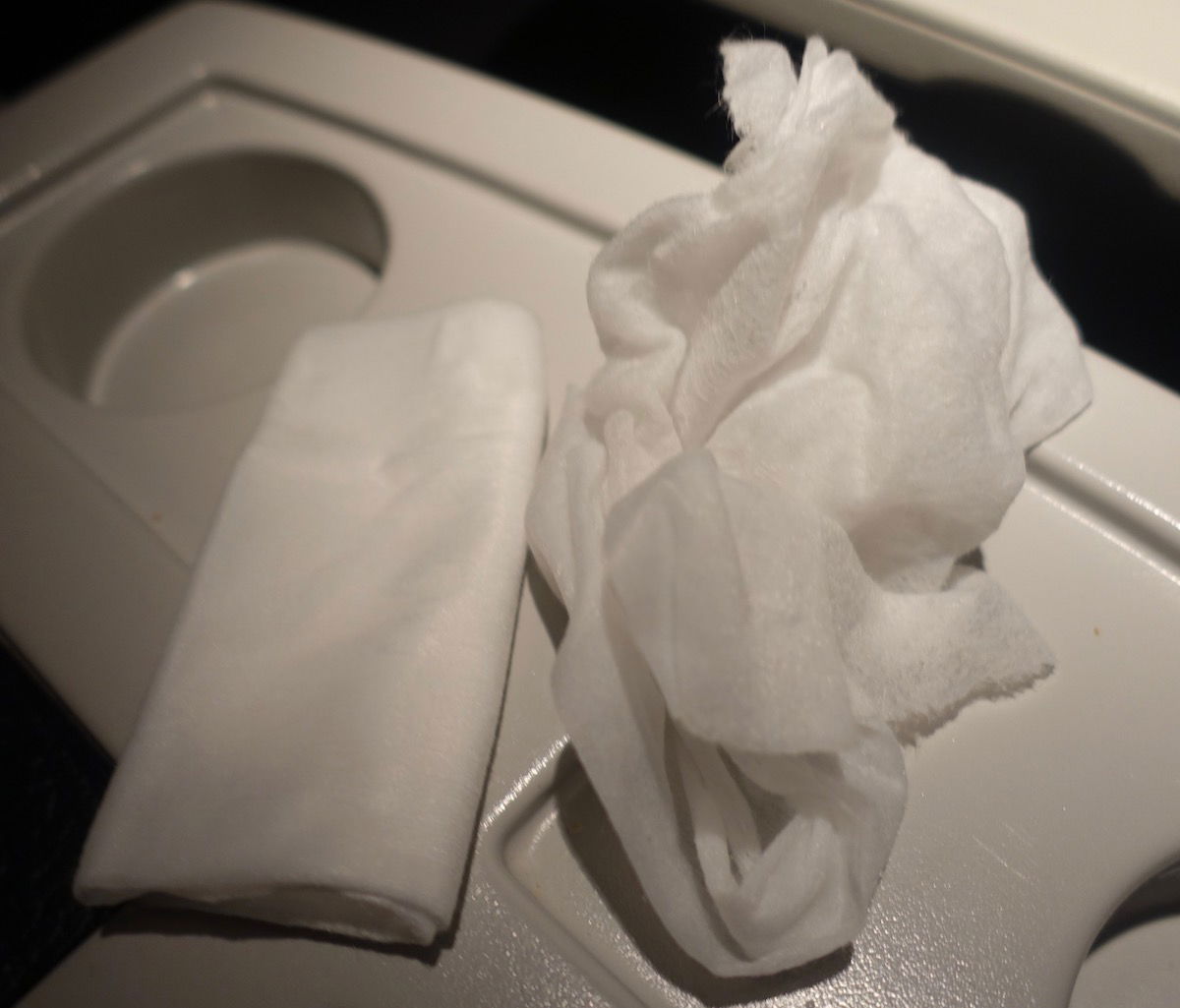 We were then offered a selection of snacks, with the choice between a thai chicken wrap, a turkey & swiss croissant, and a cheese tray. I nibbled at the cheese tray, which was… fine (I wasn't very hungry, since this was a late night flight).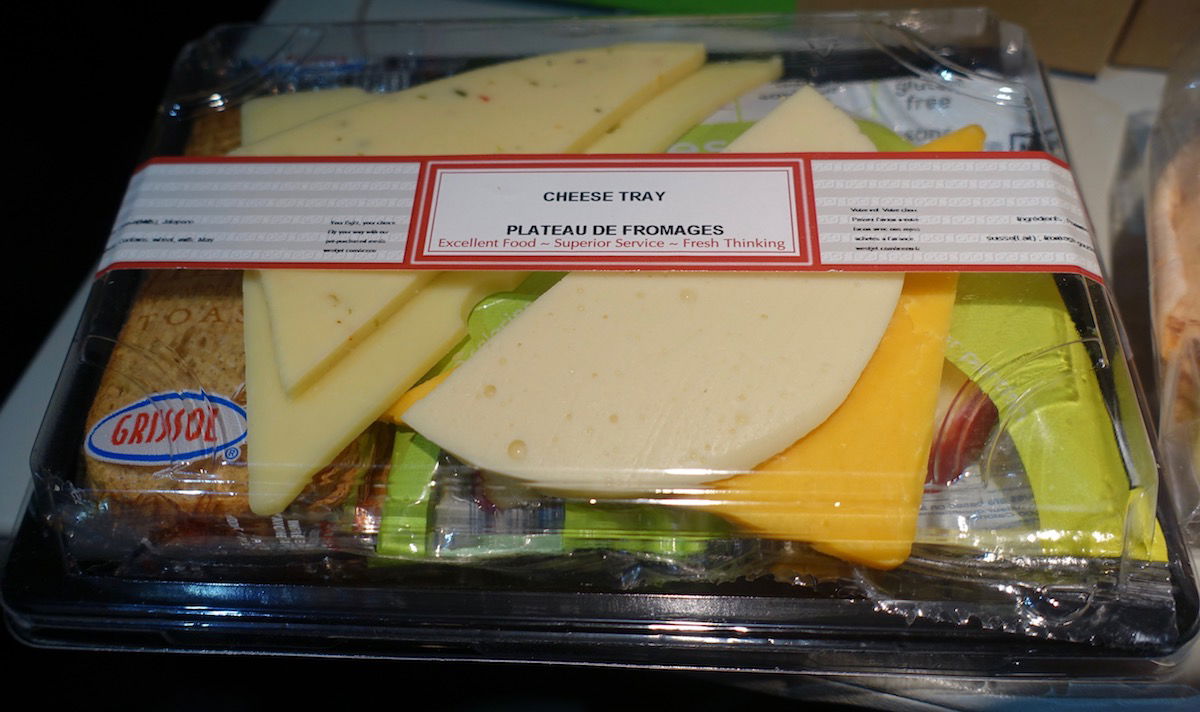 Ford had the chicken wrap, which he enjoyed.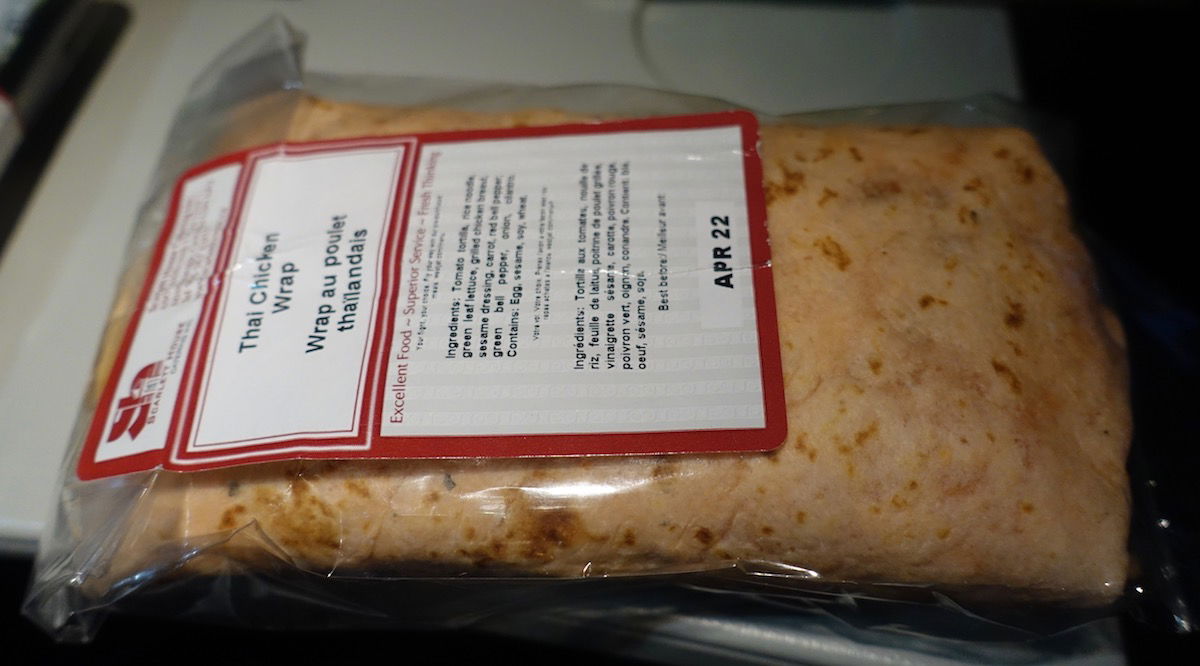 In addition to that, we were each offered a snack box.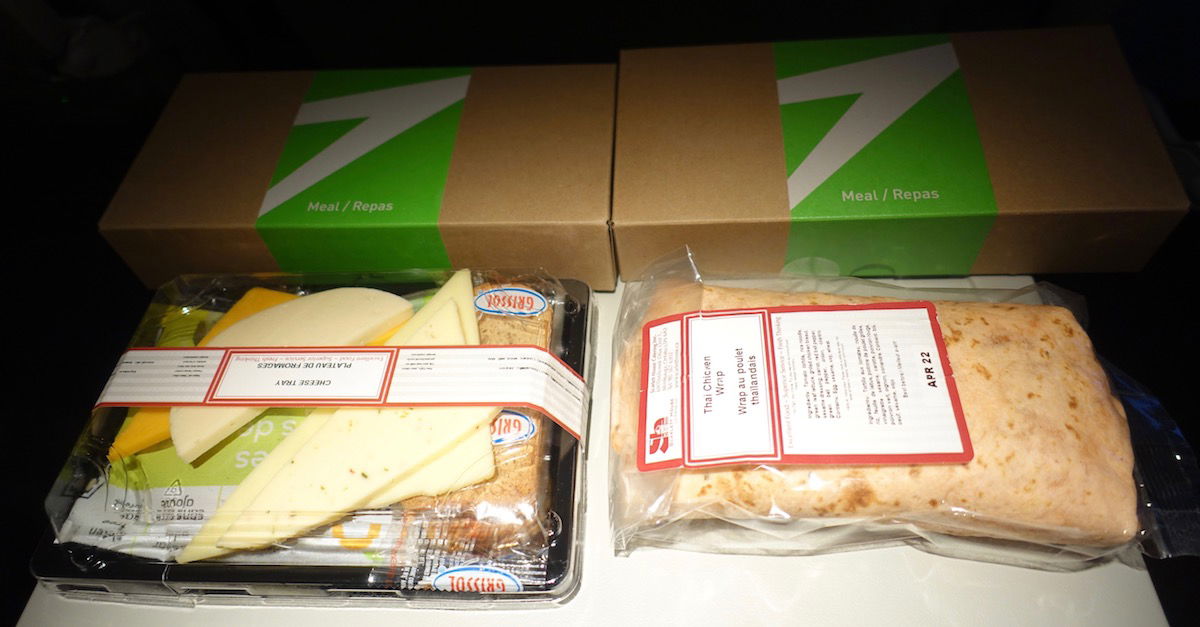 Inside the box were sliced apples, an apple crumble dessert, and a mint.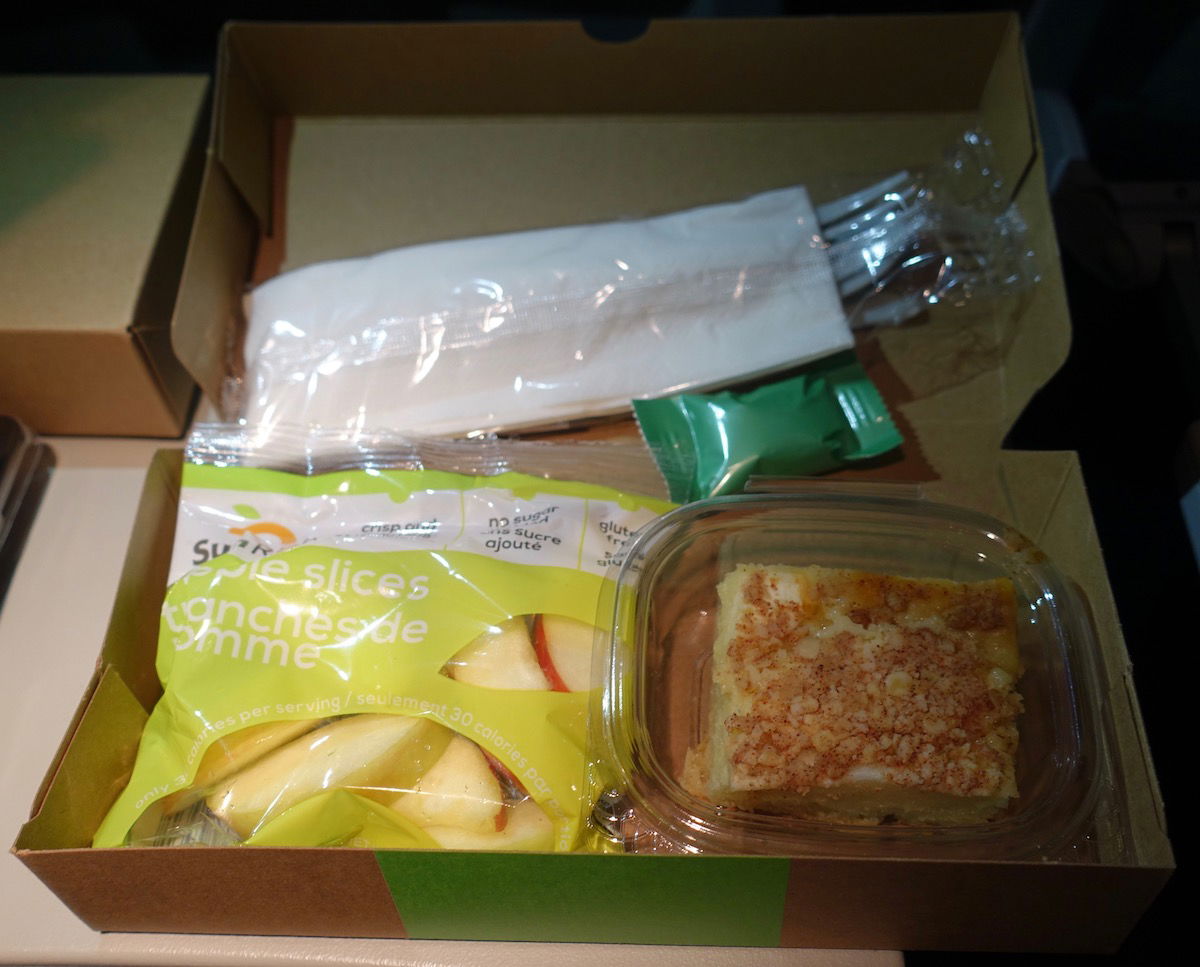 On top of that we were offered beverages of choice, including alcohol. I just had a cup of water and a McCafe coffee.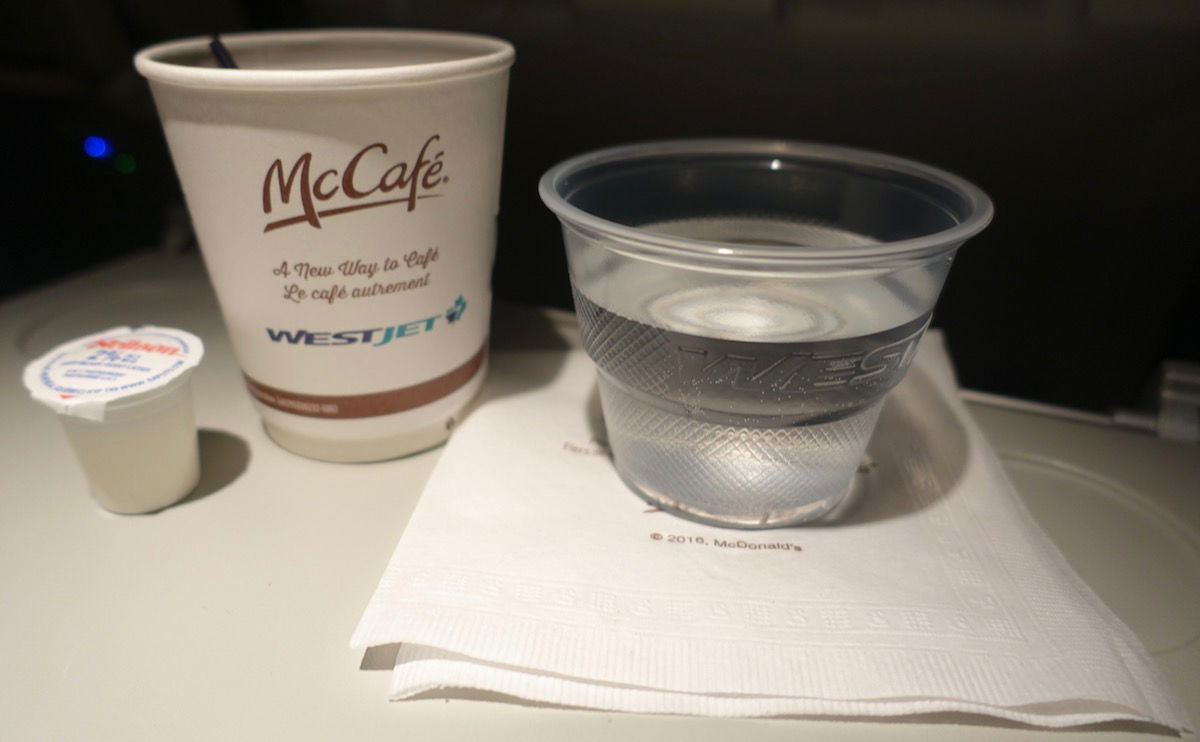 The service in WestJet Plus was more like economy than business class. While we were offered free food & drinks, it was mostly also stuff that could be purchased in economy, it was also served in cups, etc. Also, the service seemed to be similar to economy, in the sense that flight attendants made a single pass through the cabin during the flight.
I found the WestJet flight attendants to be perfectly fine. They weren't overly friendly, but weren't bad either.
WestJet is supposed to have Wi-Fi, though it was broken for the entire flight.

So, is WestJet Plus worth it? At the cost of 70USD for the three hour flight, I'd say yes. It's actually completely unrelated to the free food and drinks, since we didn't drink alcohol and weren't especially hungry.
Instead it's because we could actually sit in comfort. Legroom and shoulder space was plentiful, so I was able to be productive for the entire three hour flight. Meanwhile economy was full, and with 31″ of pitch, I wouldn't have been able to comfortably work.
So at the upgrade cost I think WestJet Plus can be worth it. I'm not sure how much it would have been if I paid for it in advance, but in looking at the fares for travel in the future, it looks like it's often about 250CAD more for the three hour flight from Toronto to Gander. That's about as twice as much as I'd be willing to pay for it.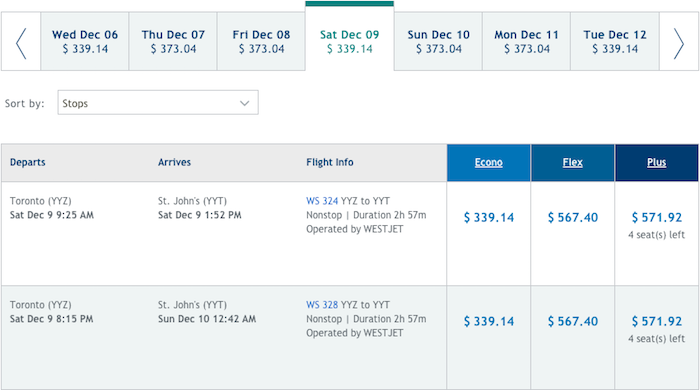 Have you flown WestJet Plus before? If so, did you find it worthwhile?