JetBlue has quite a few airline partners, most of which consist of interline and codeshare agreements, which allow you to seamlessly book travel and connect on two airlines. Notably, they partner with Emirates, Etihad, and Qatar, and don't participate in the same smear campaign that the big three US carriers do.
However, as of now, you can only earn JetBlue TrueBlue points for travel on a small percentage of those airlines. The good news is that JetBlue has just added another airline to that list. You can now earn JetBlue TrueBlue points for travel on Icelandair.

The points earning rates for travel on Icelandair are as follows:
0.5 points per flown mile in Economy
1 point per flown mile in Economy Comfort
1.25 points per flown mile in Saga Class

While the partnership is only live as of May 4, 2017, you can actually retroactively request credit for Icelandair flights completed as far back as April 3, 2017.
Unfortunately it's not yet possible to redeem JetBlue TrueBlue points on Icelandair. While I'm happy to see JetBlue add more partners on which you can earn points, I'd love to see them add redemption partners as well.
Icelandair doesn't have all that many airline partners, so it's great to see them add another partnership. However, I still think the Icelandair points earning opportunities are better with Alaska Mileage Plan. Here's their chart for travel on Icelandair:

Personally I think each Mileage Plan mile is worth a bit more than each TrueBlue point (though if you have the JetBlue Plus Card you get a 10% refund on redemptions, which brings it closer to breakeven), but let's assume they're equal in value. Here's how the earning rates compare:
Alaska gives you 250% miles for Saga Class, Icelandair gives you 125% points
Alaska gives you 125% miles for Economy Comfort, JetBlue gives you 100% points
Alaska gives 100% miles for the most expensive Economy fares, while JetBlue gives you 50% points
Both airlines give 50% miles for discounted Economy tickets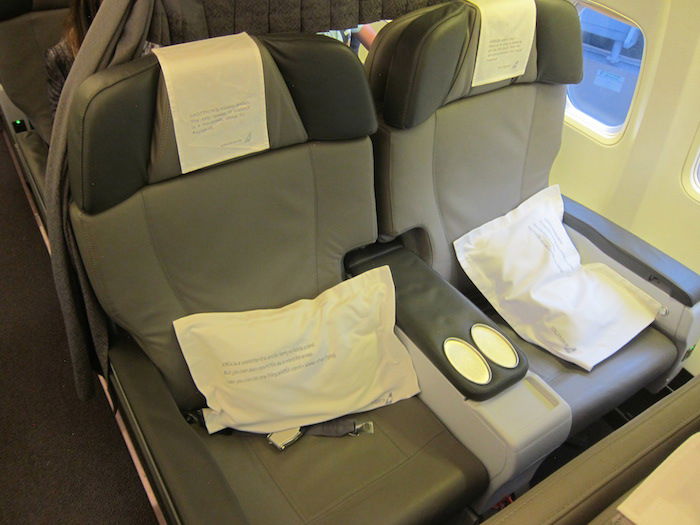 Icelandair Saga Class
Bottom line
I'm happy to see the new agreement that allows JetBlue TrueBlue members to earn points on Icelandair. Icelandair is a carrier without too many partners, so it's good to have an alternative program where you can earn miles. However, all else being equal, I consider crediting Icelandair flights to Alaska to be a better deal than crediting to JetBlue.
I'm always rooting for JetBlue, and I'd love to see them introduce some reciprocal redemption opportunities.