Fairly soon I'll be embarking on my journey in the Etihad Residence, which takes me from Cairo to Abu Dhabi to Sydney.
A bit over a week ago I asked you guys how I should get to Cairo, with the choices between Etihad's new business class, Turkish business class, and Saudia first class. Based on the feedback you guys provided, I ended up booking Etihad's 787 Business Studio, since I figured it would make an interesting comparison to Emirates' A380 business class, which I recently reviewed.
I have separate plans to fly Saudia roundtrip from the US to the Middle East, so stay tuned for that. But for a one-way, this seemed like the most practical option.
My flight in the Etihad Residence will take me as far as Sydney, and I've been trying to decide how I should get back to the US from there, given that I have to be back in the US no later than three days after arriving in Sydney. My original plan was to try and review Virgin Australia's new business class, which is a great use of Virgin America Elevate points, especially given that the Elevate program will be discontinued at the end of the year.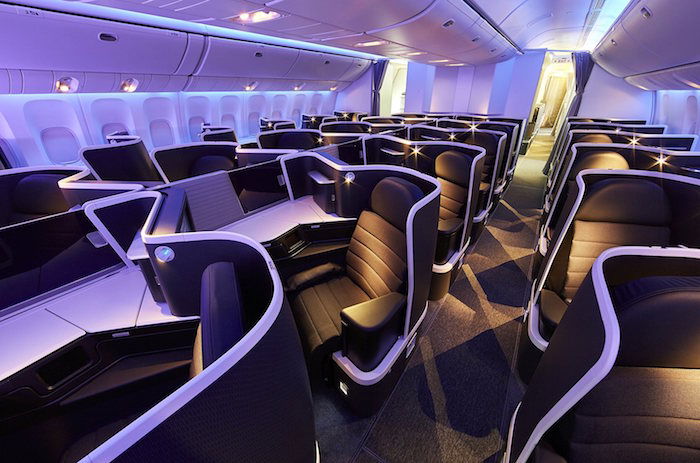 The catch is that Virgin Australia only makes business class award seats available to partner airlines at most a week out (the dates below that list 115,000 Delta SkyMiles as the price are those with Virgin Australia business class award space). I certainly could wait that long if I needed to, though ideally I'd book a bit further out than that.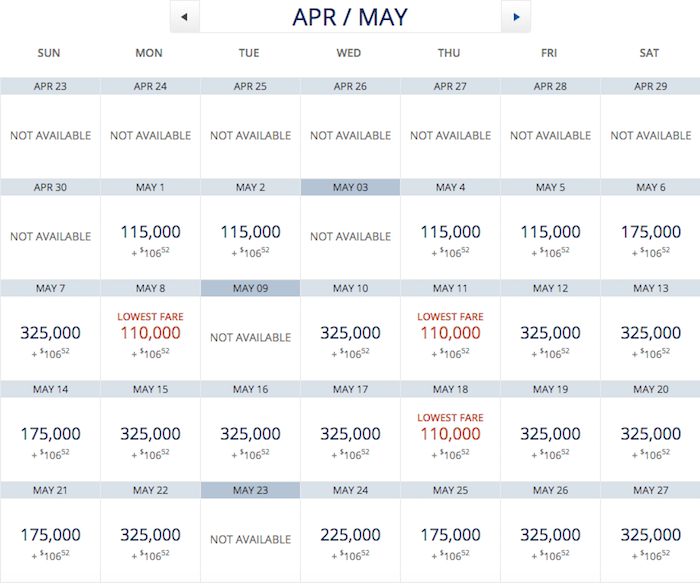 So I started looking at some other creative options for getting out of Australia. Vietnam Airlines has been on my radar for a while, and has tons of award availability out of Sydney. For example, you can fly from Sydney to Seoul Incheon or Shanghai on a combination of their 787 and A350, both of which I'd like to try, given that they have different business class products.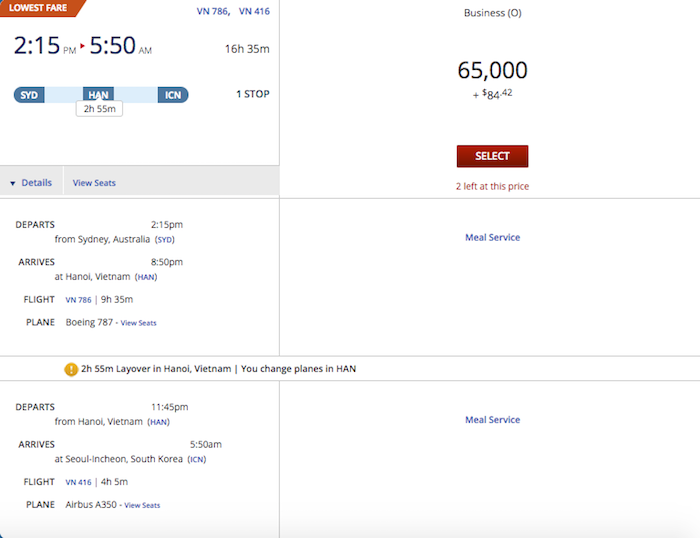 If I flew to Seoul Incheon, I could try Asiana business class, given that I've flown Asiana first class, Korean first class, and Korean business class.

Or if I flew to Shanghai, I could try China Eastern first class, given what a unique experience I had in China Eastern business class.
What do you guys think — should I wait for Virgin Australia business class award availability to open up, or try a combination of Vietnam Airlines and another airline to get back to the US?