I'm shortly going to be flying in the Etihad Residence from Abu Dhabi to Sydney, which I'm super excited about. This is Etihad's private three room suite with butler service at the front of the A380 upper deck, and it's supposedly the pinnacle of commercial aviation.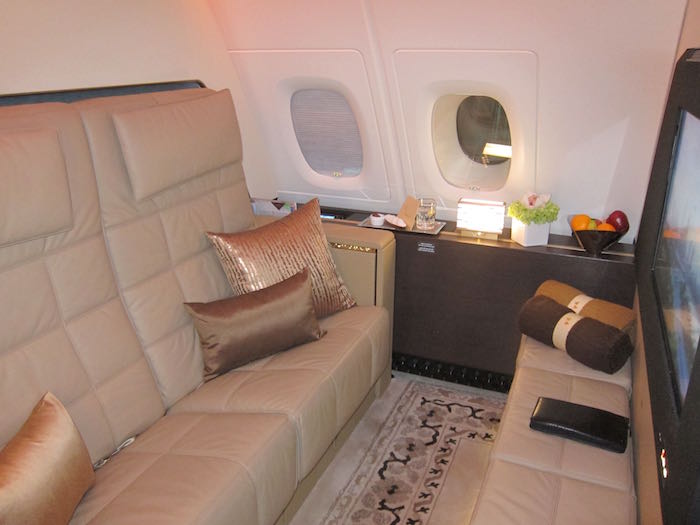 I'd like to think I got a good deal on this, especially since my booking came with two nights in a specialty suite at the swanky Emirates Palace hotel in Abu Dhabi (well, after a bit of back and forth).
While I'm sure I'll be giddy the entire flight, I'm still skeptical of the overall Residence experience, given how good Etihad is at hype. Etihad Residence passengers can make special requests, and I'm still trying to decide what special requests I plan on making.
Anyway, Etihad has sent over the menu and the drink list for my flight from Abu Dhabi to Sydney, and I figured I'd share it here. I've flown Etihad's A380 First Class Apartment many times before, so was curious to see how the selection compared in the Residence.
Here's the menu for the flight: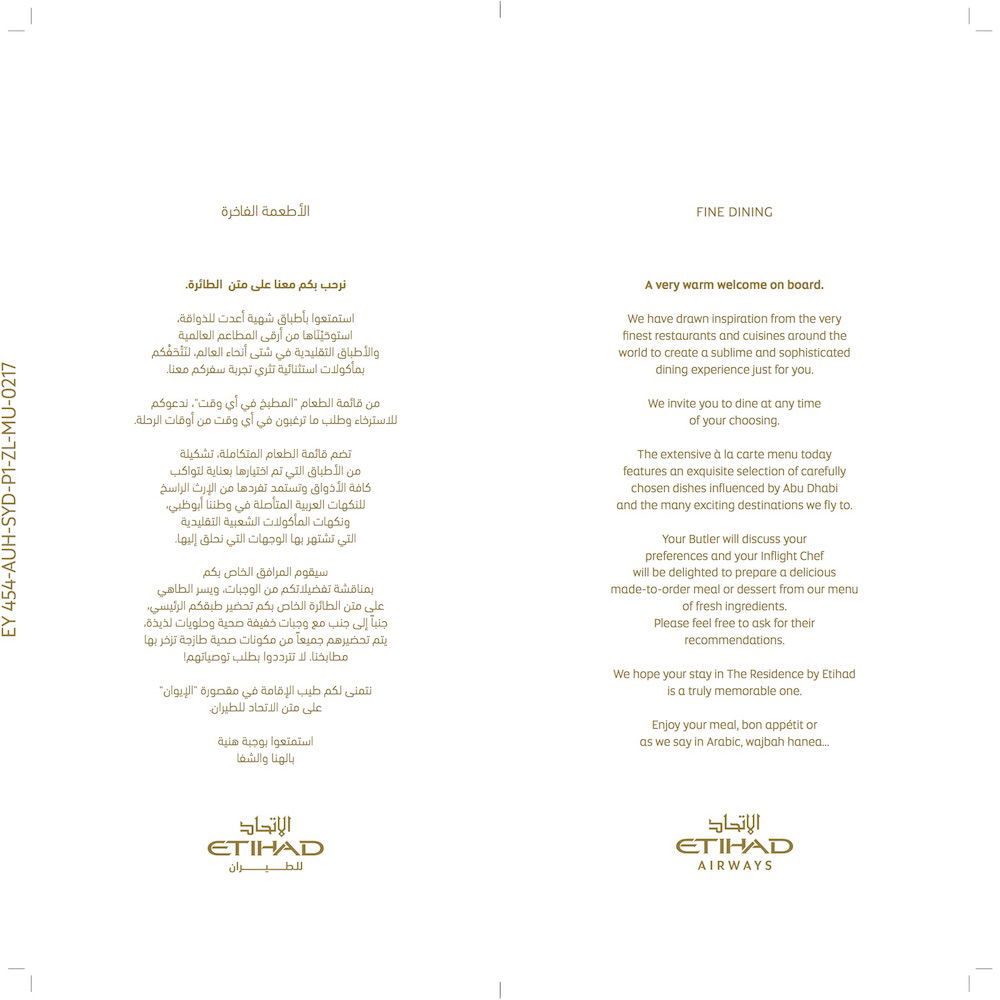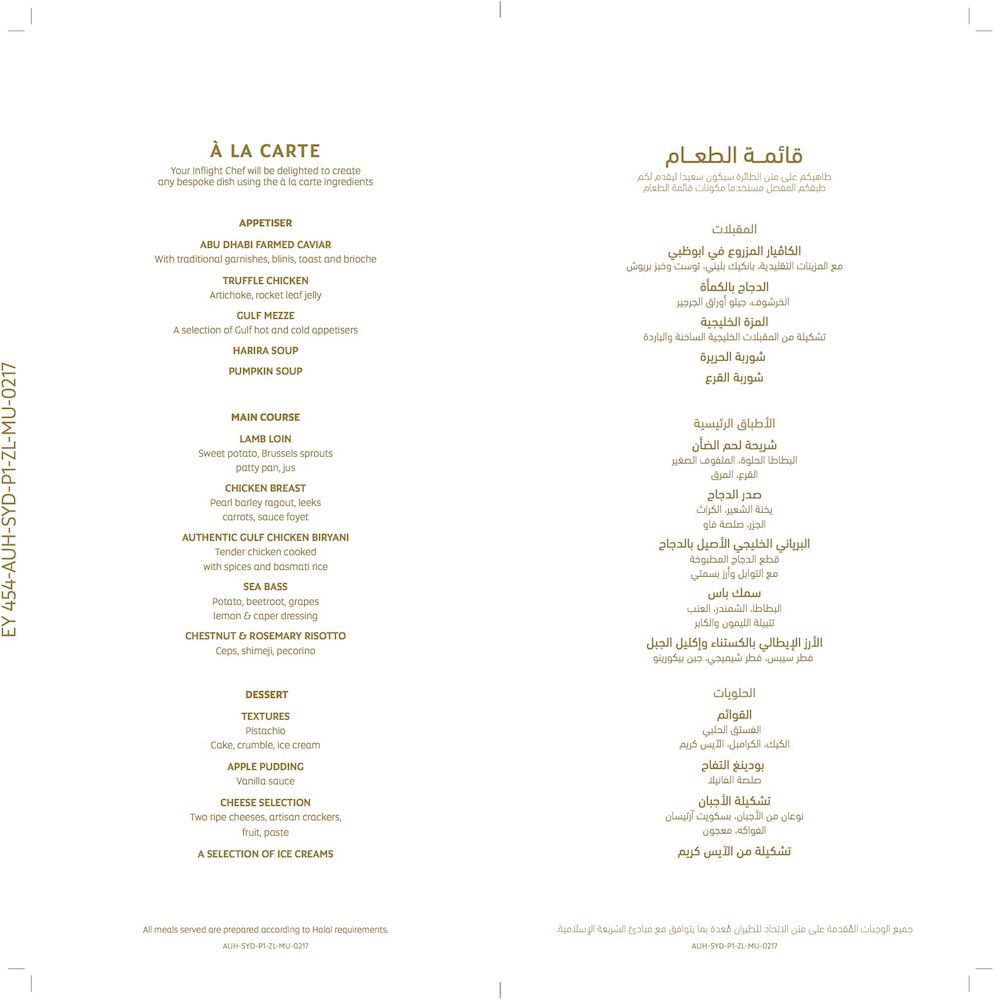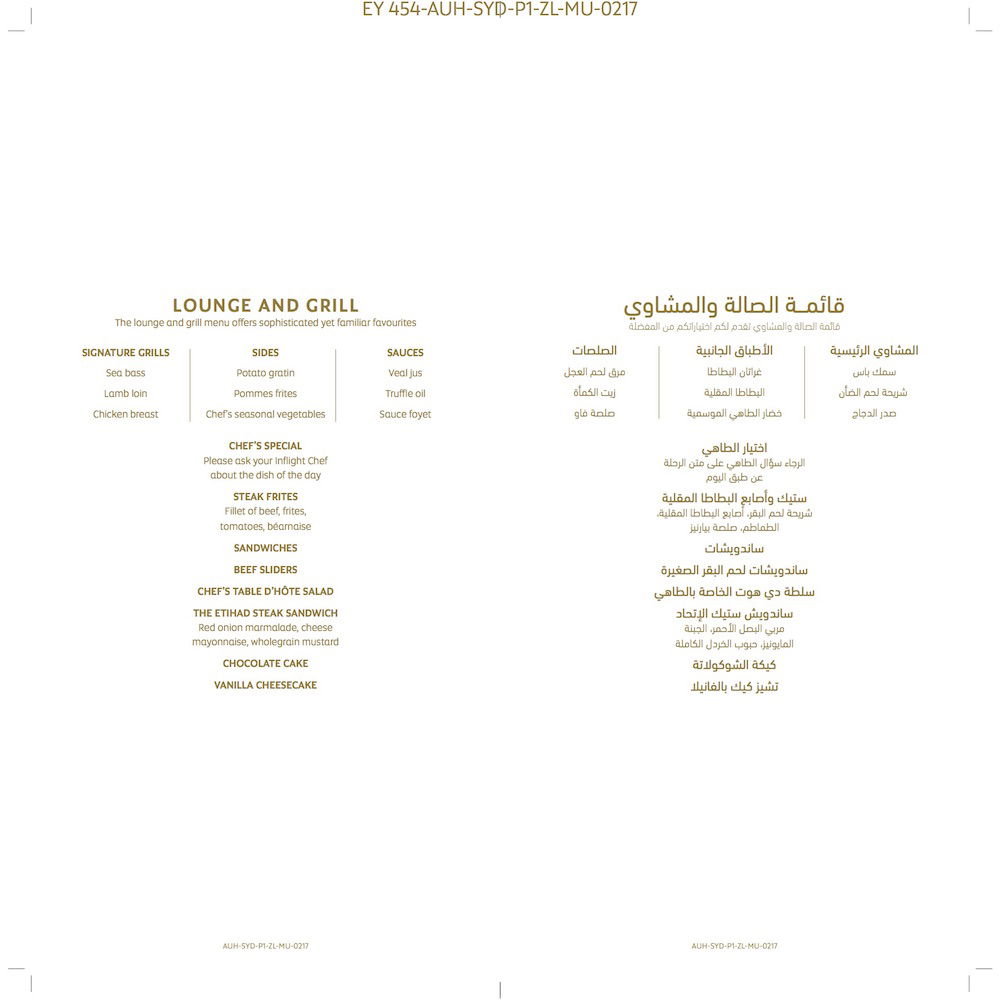 And here's the drink list: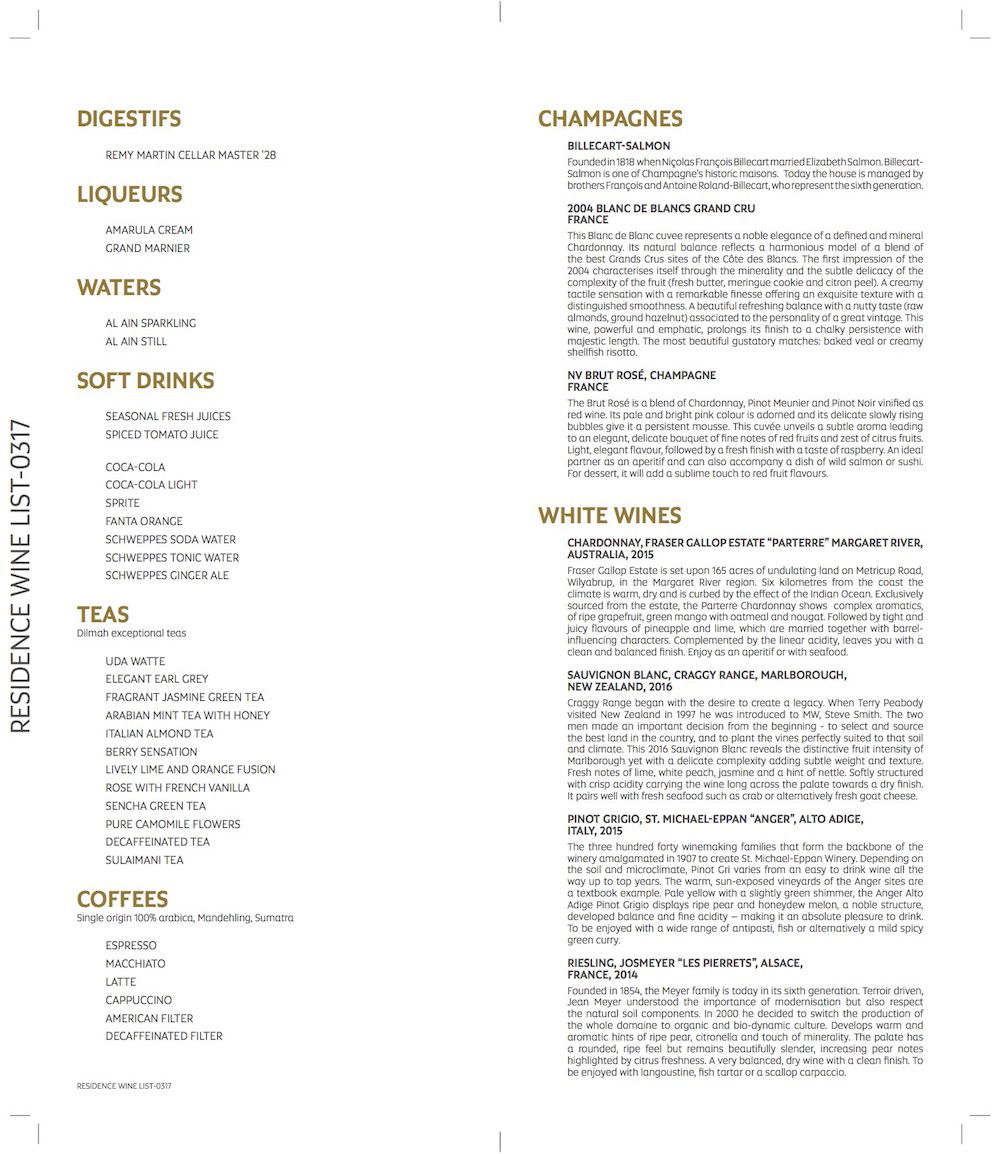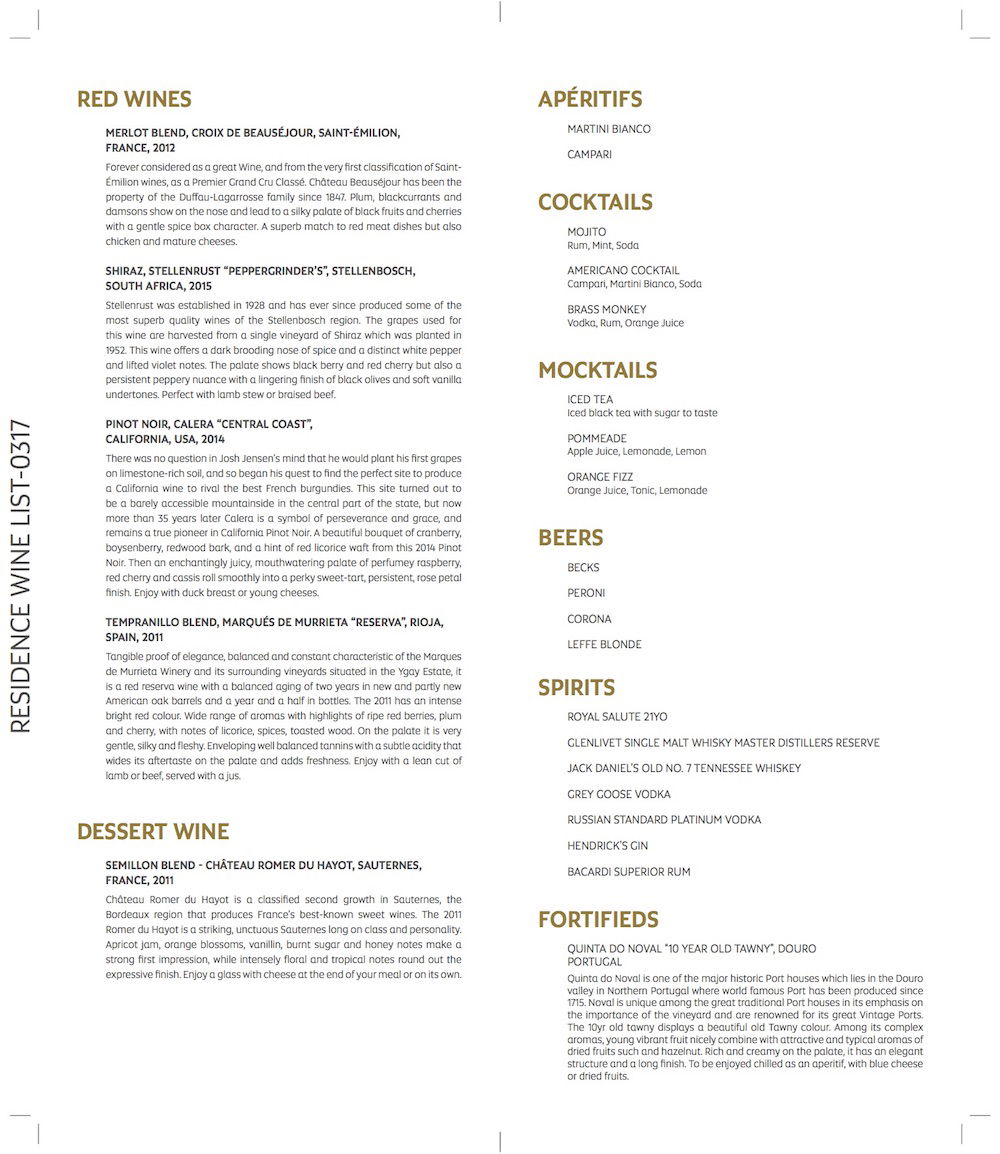 If you've flown Etihad first class before, this might look familiar. It appears as if Etihad's menu and wine list for first class and the Residence are identical, with two exceptions (someone correct me if I'm wrong):
On one hand I'm a bit surprised there isn't more differentiation. Then again, Etihad's menu can be customized quite a bit, and perhaps if you're in the Residence you have the advantage of getting your first choice, so they won't run out of things, as sometimes happens in first class. 😉 Furthermore, I guess I should request a few things in advance, which I'm still trying to decide on.
What do you make of Etihad's Residence menu and drink list? Is it what you expected, or are you surprised it's not more differentiated?