There's probably not an airport in the world that gets more celebrities than LAX, and while some airlines have special services for them, up until now we haven't seen a true "VIP" terminal. While a lot of aspects of the experience can already be customized if you're willing to pay, there haven't been many options to fly commercial while skipping the airport experience. It looks like that's finally changing.
The Private Suite LAX is officially opening on May 15, 2017, and allows guests to skip the terminal altogether. The Private Suite claims that the average person takes 2,200 steps to get from their car to the plane at LAX, while using The Private Suite that will be cut down to just 70 steps.
The facility has a private TSA checkpoint — here's how the process is described: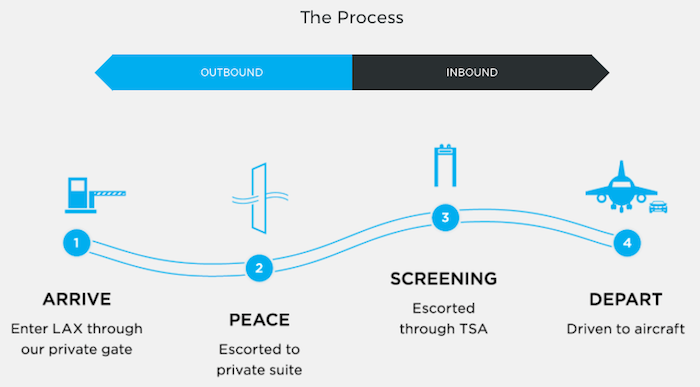 The Private Suite is located on the very south side of LAX, near most of the cargo facilities.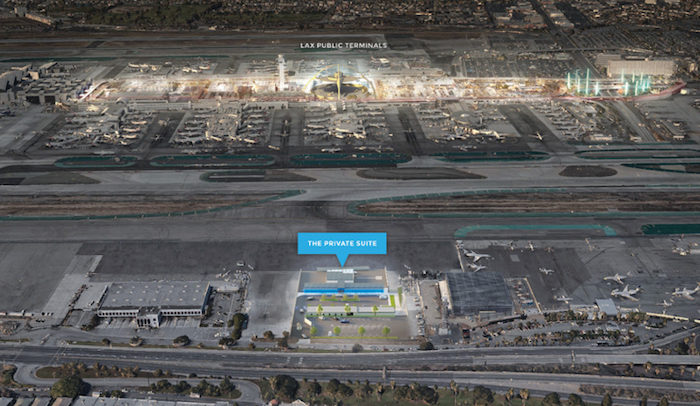 So you can pull up directly to that, rather than the heavily congested main terminal area.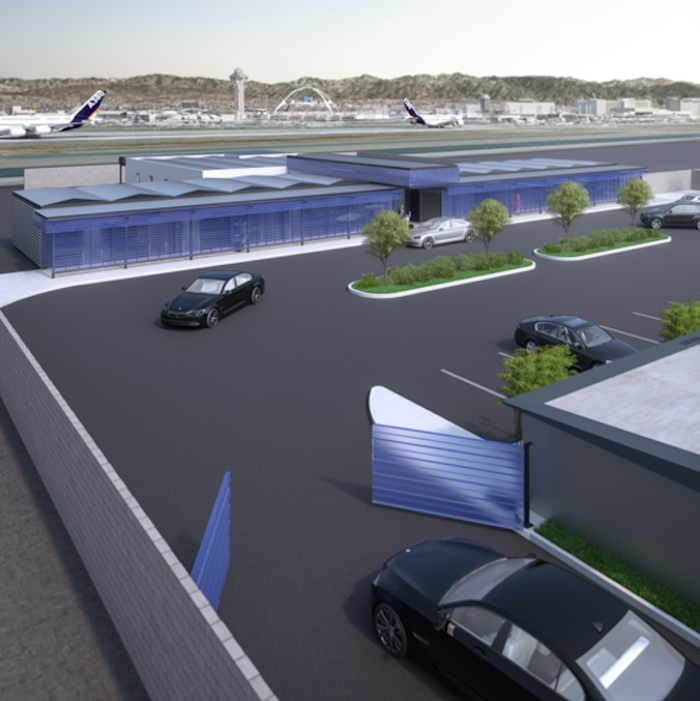 From there you'll go through a private TSA checkpoint.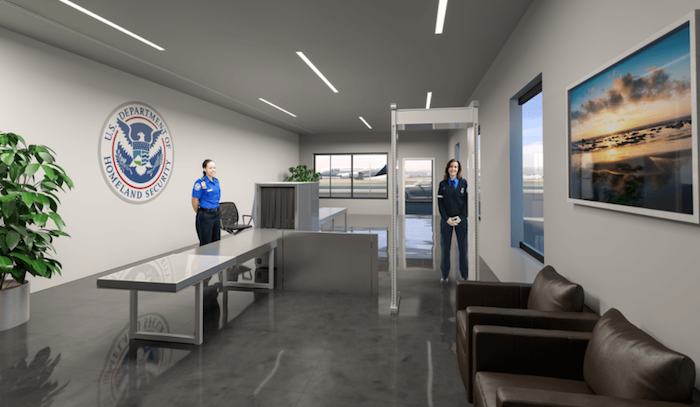 You'll then get a private dayroom with a bathroom, food-service pantry, a two-person daybed, and an airport view.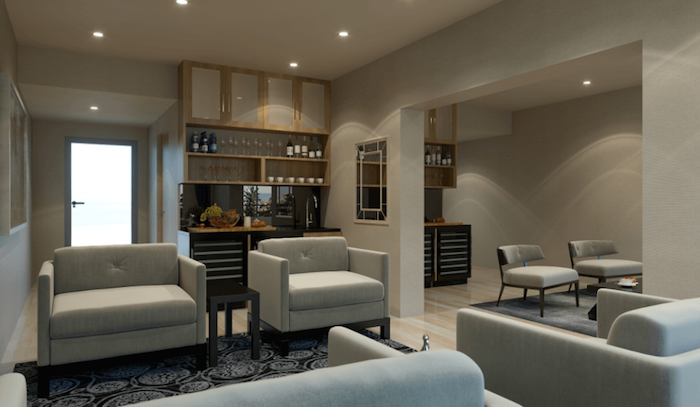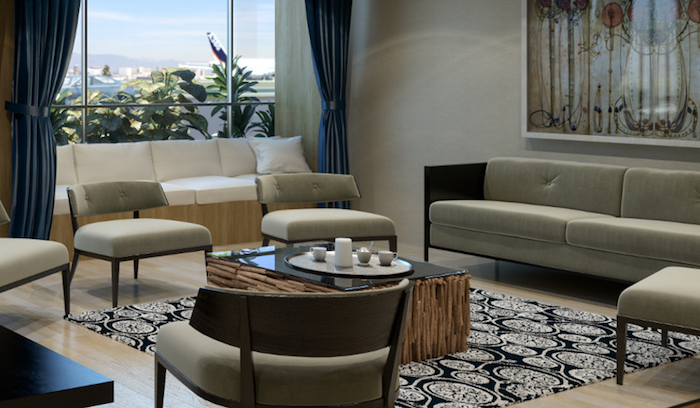 Then when your flight is ready for boarding, you'll be driven to the plane across the tarmac in a BMW 7-Series.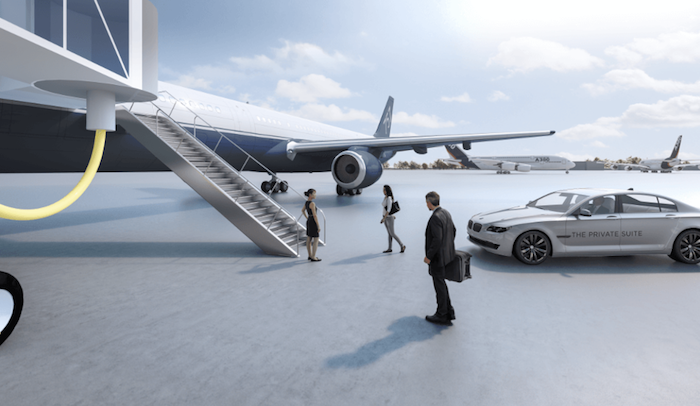 They claim that each person has a team of eight people looking after them, though that seems like a bit of a stretch, as you can see: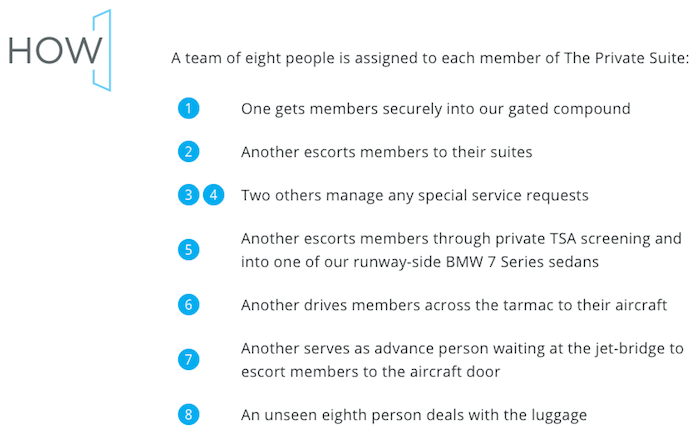 Just how expensive is this service? If you're traveling domestically with a group of up to three people, the cost is $3,500 per group, while for international travel it's $4,000.
Alternatively, if you don't want a private suite but rather only want access to the shared lounge, it's $2,000 per person for domestic travel (or $2,500 for international), and $650 for each additional passenger.
You can also buy a membership to The Private Suite. This costs $7,500 per year, and gets you a $700-1,000 discount per visit.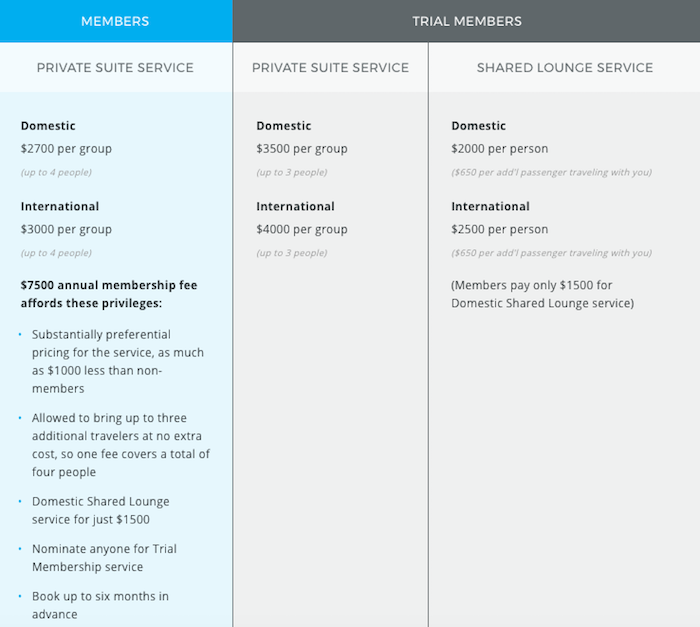 So obviously this isn't for the rich, but really for the super mega rich. One Instagram user has already shared a picture from the lounge, and there's one thing I see that sort of offends me. It seems that the lounge has installed the signature Snack Towers Of Sadness that you otherwise only see in low end lounges. C'mon, I understand wanting to offer basic snacks, but if I paid $4,000 and saw one of those, I'd rip it off the wall and throw it in the trash. 😉
https://www.instagram.com/p/BTE4VR0Ay1i/
The private terminal's website doesn't really talk much about the food in the lounge. I suspect that this is for a couple of reasons:
Most people using this service will be cutting it close, and are using this exclusively for the convenience, and not because they want to arrive hours early and eat
Given the price tag, I suspect you can order whatever you want to eat or drink, though they'll likely charge you dearly for the privilege
Bottom line
I'm surprised it took this long for LAX to get something like The Private Suite. This isn't something that's for the 1% or even the 0.1%, but rather something for the 0.0001%. I'm sure some will value the convenience of this, though you have to be really rich to drop $3,500-4,000 just for easier access to your plane. Based on the way things are described, it sure sounds like they're going after those flying commercial rather than private, which seems to limit the market even further.
I wonder if The Private Suite will maybe work out some contracts with the major studios, where they're getting a huge discount in exchange for a lot of business.
If I'm ever flying out of LAX and see a BMW 7 pull up to the plane, at least I'll know what it's for!
Obviously there are lots of celebrities flying into/out of LAX, but you think there's a big enough market of people willing to pay $3,500-4,000 just to skip the terminal?