This year we saw both American and United introduce basic economy fares. While Delta has been offering basic economy fares for years, American and United were a bit behind, though are also being significantly more punitive when it comes to the restrictions associated with these fares.
These types of fares have become more widespread, and the legacy carriers have used two ways to justify them:
It allows them to compete with low cost carriers, which charge for all kinds of extras
It offers passengers a lower fare option
Both of these are patently false, as I outlined the day that United introduced basic economy fares. For example, these were the fares hours before basic economy was introduced: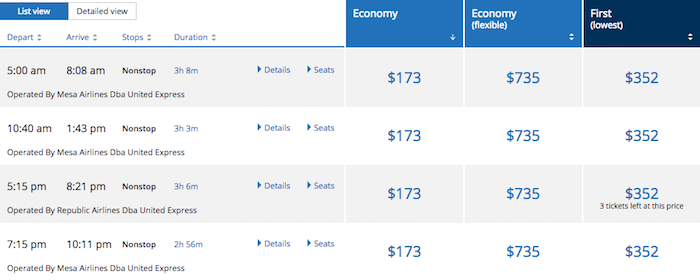 And here were the fares after: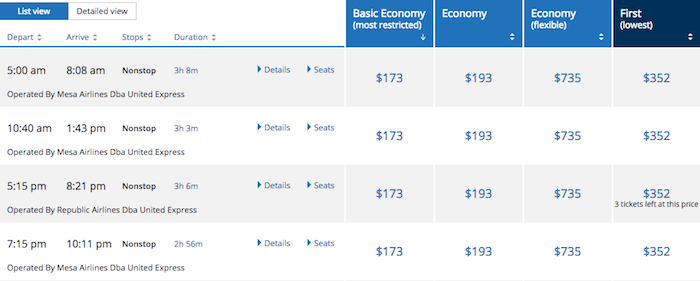 I suppose the part here that's true is that basic economy does offer passengers a lower fare option. However, that lower fare option comes in the form of the airline raising non-basic economy fares by $20-50, and then offering a $20-50 discount if you want to book a basic economy fare. What a deal. 😉
A while back, American's president, Robert Isom, had the following to say about these fares:
"American Airlines now has something to offer every customer, from those who want simple, low-price travel to those who want an ultra-premium experience via First Class. Importantly, this new fare product also gives American the ability to compete more effectively with the growing number of ultra low-cost carriers."
I'm not quite sure what's more laughable — calling American's first class experience "ultra-premium," or suggesting that basic economy fares give airlines the opportunity to "compete more effectively with ultra low-cost carriers."
In the latest example of how these basic economy fares are being executed, Twitter user @aheeger pointed out how United has $721 one-way basic economy fares from Orlando to San Francisco. That's a fare of about 30 cents per mile. However, for "just" $25 more you can book a non-basic economy fare.

This is nothing new. I've written in the past about how expensive basic economy tickets can be, though a $721 one-way domestic ticket must be the most expensive I've ever seen.
So don't believe the airline narrative on basic economy fares. Basic economy fares have nothing to do with competing effectively with ultra low cost carriers. Instead basic economy fares are another fee that airlines can charge people who don't want to be completely miserable. If you purchase a basic economy fare, you may be punished with a seat that has only 29″ of pitch, rather than 30″ of pitch. 😉
Perhaps the slogan for basic economy should be "basic economy: because we can."
So let's keep calling out basic economy for what it is, rather than a "low cost alternative" or a "way to compete effectively with ultra low cost carriers."