Hello from Florida! I'm spending the weekend in Miami with Ford and Tiffany, and this week will be doing some domestic travel, including to Kentucky and West Virginia (I believe WV will be a new state for me… yay?). I was supposed to be headed to Ireland tomorrow, but canceled that trip last minute, though have some other fun travel coming up in July.
On the points & travel front, this week the A321XLR was introduced and ordered like crazy, Southwest and Chase launched an awesome new business credit card, Marriott launched a new global promotion, Alaska miles became redeemable on Aer Lingus, a new JW Marriott became bookable in the Maldives, and more.
With that out of the way, here's a recap of this week on the blog:
Featured Stories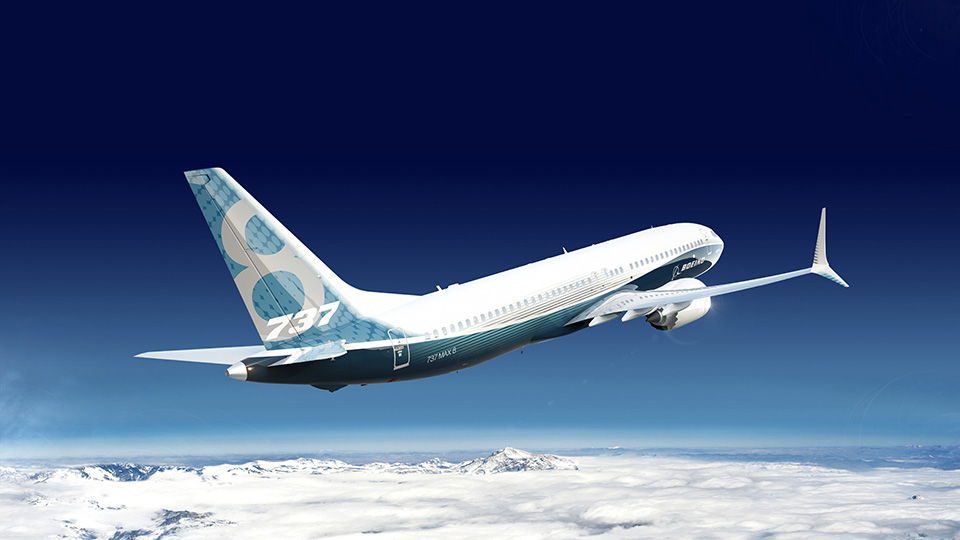 The Paris Air Show happened last week, which has led to quite a few aircraft orders. However, this year it's Airbus with the edge over Boeing — Airbus unveiled the A321XLR, while Boeing hasn't done a whole lot of anything, given their 737 MAX challenges. I'd argue it would be in bad form for them to even be showcasing new things, rather than fixing their 737 MAX situation.
Earlier I wrote about how IAG placed an order for 14 Airbus A321XLRs, which they plan to use for Aer Lingus and Iberia. Rather oddly, that's the less interesting of two IAG orders that were announced today.
---
This week Chase and Southwest introduced a new business credit card — the Southwest® Rapid Rewards® Performance Business Credit Card — which complements their existing business card, as well as three personal cards.
The new Performance Business Card is the most premium Southwest credit card yet, and it has some truly awesome perks.
So let's take a look at all of the details.
---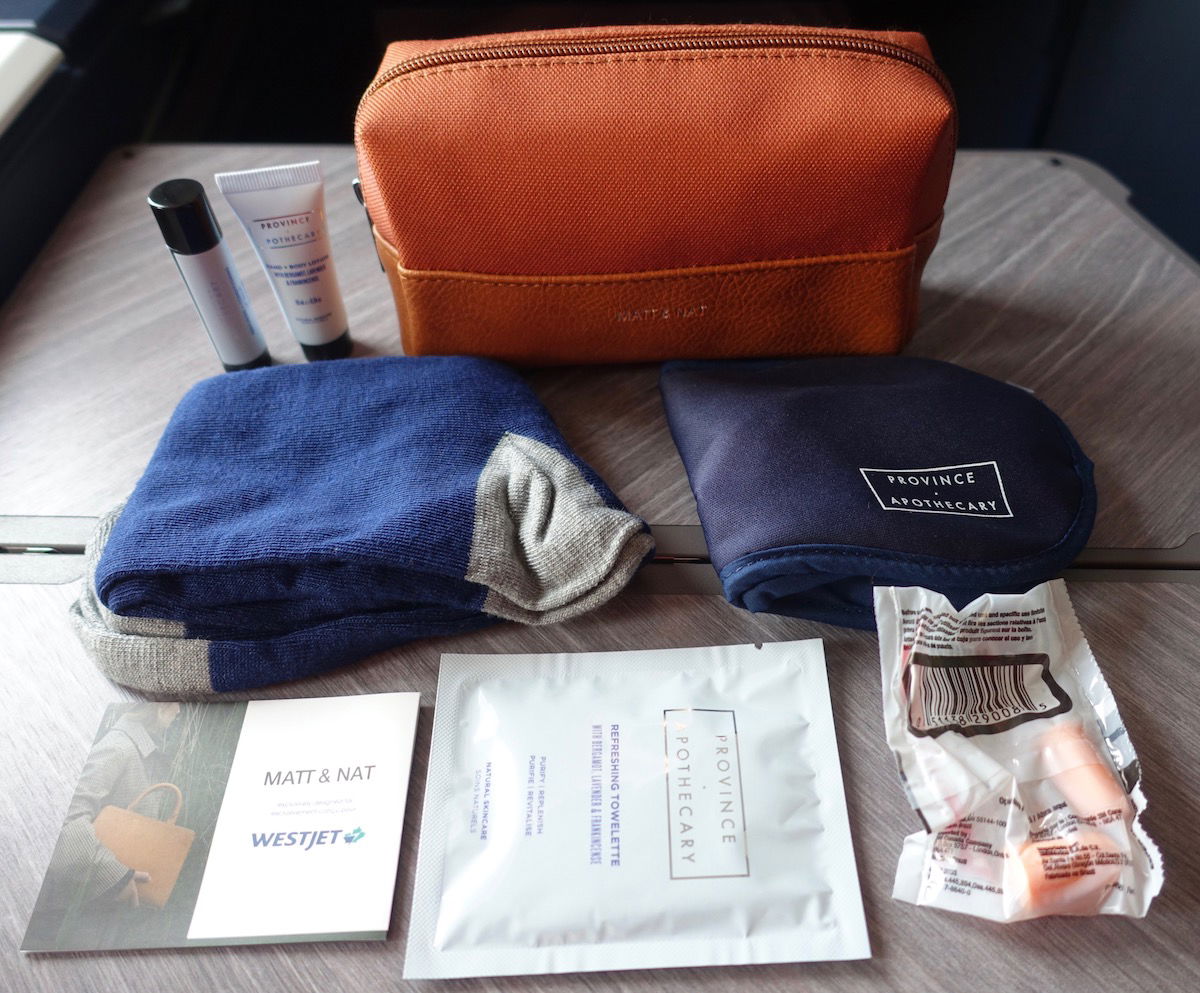 I love trying new products, so I was so excited when I boarded the WestJet 787! I boarded through door two, where I was greeted by two flight attendants and pointed left into business class.
WestJet has a fairly premium-light configuration on their 787. While many airlines use the entire space between doors one and two on the 787-9 for business class, WestJet squeezes both business and premium economy in that space, and then the rest of the plane is economy.
---

TIPS: Earning Miles & Promos
Save 10% At Hilton With Chase Offers
10 Best Credit Card Offers For June 2019
New Airline Shopping Portal Bonuses
IHG Offering Limited Time Status Challenge
New Marriott Bonvoy "Endless Earning" Promo
9 Reasons To Get The Citi Premier Card
Transfer Marriott Points To Aeroplan With 35% Bonus
New Southwest Performance Business Card With 80K Bonus
Earn British Airways Avios For Airbnb Stays
30% Bonus On Citi Points Transfers To Virgin Atlantic (Last Chance)
Save Up To 25% At Staples With Chase Offers (Targeted)
TRICKS: Redeeming Miles
Good Deals With New Singapore KrisFlyer Award Promo
New JW Marriott Maldives: Book Overwater Villa With Points
You Can Now Redeem Alaska Miles On Aer Lingus
Best Ways To Use Alaska Airlines Mileage Plan Miles
TRAVEL With Lucky
My Luggage Needs A Makeover, Stat!
REVIEWS & Trip Reports
Review: Aspire Lounge Calgary Airport
Review: WestJet Business Class 787 Calgary To London
Review: Courtyard London Gatwick Airport
Review: Air Europa Business Class 737 London To Madrid
NEWS & Updates
Air India Launching Flights To Toronto
Emirates Reconsidering Huge 777X Order
Hi Fly A380: Still Doing A Whole Lot Of Nothing
British Airways' Brilliant Father's Day Flight
Qantas Announcing Brisbane To Chicago Flight Shortly (And More)
Airbus Launches The A321XLR, The Longest Range Narrow Body Plane Ever
Virgin Atlantic Orders A330-900neos
New Qantas Flights From Brisbane To Chicago & San Francisco
Union Raises American Airlines Safety Concerns
Saudia Crew Violently Assaulted (By Colleagues?)
American Airlines' Impressive Wifi Milestone
Video: Turbulence So Bad That Flight Attendants Hit Ceiling
Korean Air Orders 30 Boeing 787s
Lufthansa To Charge For Business Class Seat Assignments
Qatar Airways Wins 2019 Airline Of The Year Award
Aer Lingus & Iberia Order A321XLR
Cathay Pacific Cuts First Class On Many Short Flights
IAG's Massive, Eyebrow-Raising, 737 MAX Order
Icelandair Cancels Tampa Flights
China Southern's New Vienna To Ürümqi Route
Aeroflot A350 Will Feature New Business Class
Qantas Group Orders 36 A321XLRs
Frontier Becomes First US Airline To Order A321XLR
Should Passengers Dread The A321XLR?
American Airlines Orders 50 Airbus A321XLRs
Is Boeing Quietly Rebranding The 737 MAX?
Pictures: Turkish Airlines' New 787 Business Class
United Club Membership Fees Increasing
Marriott's New STARS & Luminous Programs
Delta Buys Stake In Korean Air
Qantas Frequent Flyer Program Changes
JetBlue Goes Long Haul With A321XLR Order
JAL A350 Cabins Revealed: World's First Domestic A350
New Iran Airspace Restrictions Impacting Airlines
Video: James Corden Works At Virgin Atlantic Clubhouse
Delta's New Le Labo Amenity Kits
Portland Getting A Ritz-Carlton In 2023
United Shrinking Business Class Pajamas
Wow: Passenger Wakes Up On Empty, Dark Air Canada Plane
Dear Hotels: This Is NOT How You Disclose "Facility Fees"
---
I hope everyone has a great rest of the weekend!