Last week I wrote about how India's Civil Aviation Minister announced that Air India would resume flights to Toronto. I didn't put too much weight on it at the time, given that Air India officials have a tendency to announce routes and then not follow through on them. Well, the good news is that it seems like this route is in fact happening.
Tickets are now on sale for India's new 3x weekly flight between Delhi and Toronto, which is launching on September 27, 2019.
The new flight will be operated by a Boeing 777-300ER with the following schedule on Mondays, Wednesdays, and Fridays:
AI187 Delhi to Toronto departing 3:00AM arriving 8:45AM
AI188 Toronto to Delhi departing 11:45AM arriving 12:45PM (+1 day)
The flight will cover a distance of 7,250 miles in each direction, and is blocked at 15hr15min in each direction (it's very strange that the east and westbound flights are blocked at the same time).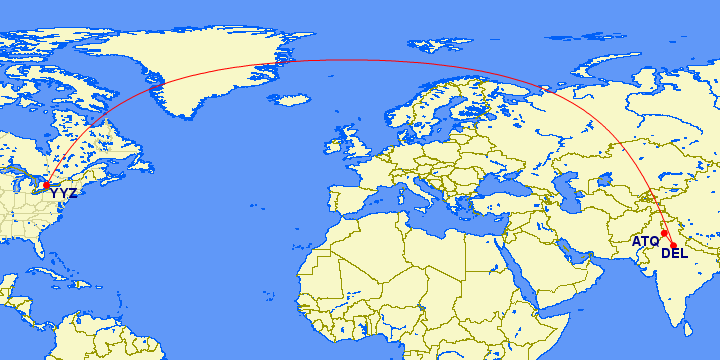 Air India's 777-300ERs feature a total of 342 seats, including four first class seats, 35 business class seats, and 303 economy seats.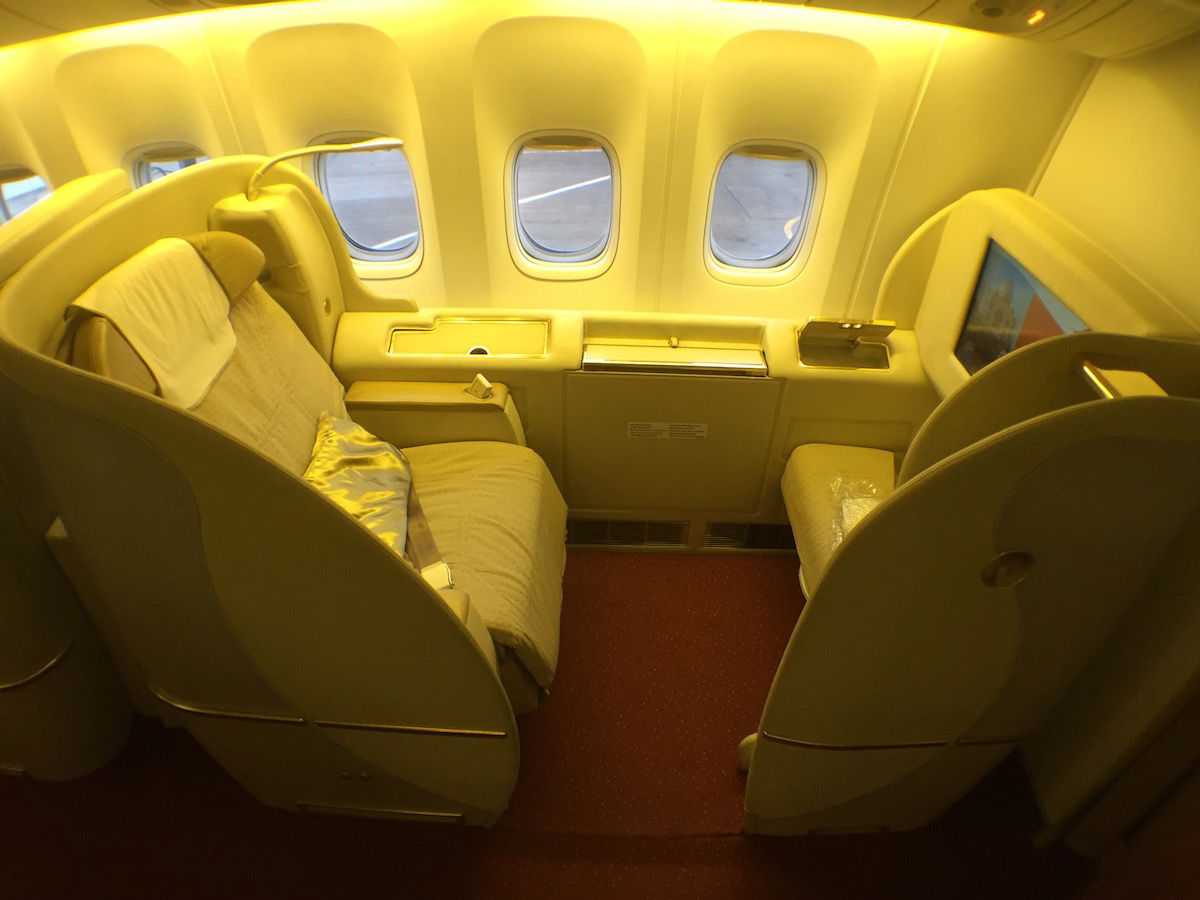 Air India's first class
The flight is now available for bookings, though it looks like there's virtually no award availability.
Air India should have no problem finding a frame for this route. The airline resumed 3x weekly flights between Mumbai and New York JFK in December 2018, and in the meantime has canceled the route altogether.
Interestingly Toronto is a Star Alliance hub, and presumably Air India will be relying on Air Canada for connecting traffic. However, Air Canada operates daily flights from both Toronto and Vancouver to Delhi using Boeing 787-9s, so I'm not sure they'll be too thrilled about the launch from Air India.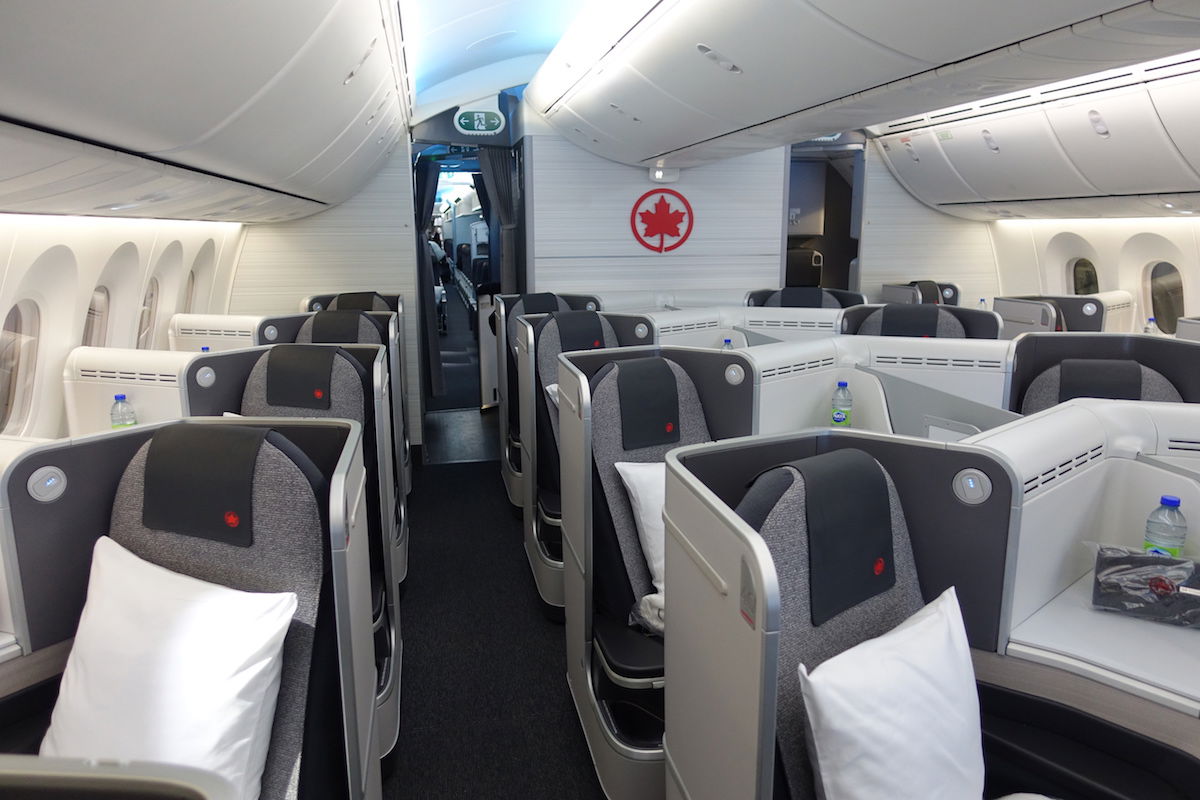 Air Canada's 787-9 business class
Air India had operated flights to Toronto until 2012, at which point the route was axed. At the time Air India flew nonstop from Delhi to Toronto. Prior to that the airline also flew from Amritsar to London to Toronto, and from Delhi to London to Toronto. All of those flights lost money and were eventually cut (Air India tried to operate a similar London to Newark flight, but that was cut in November 2018).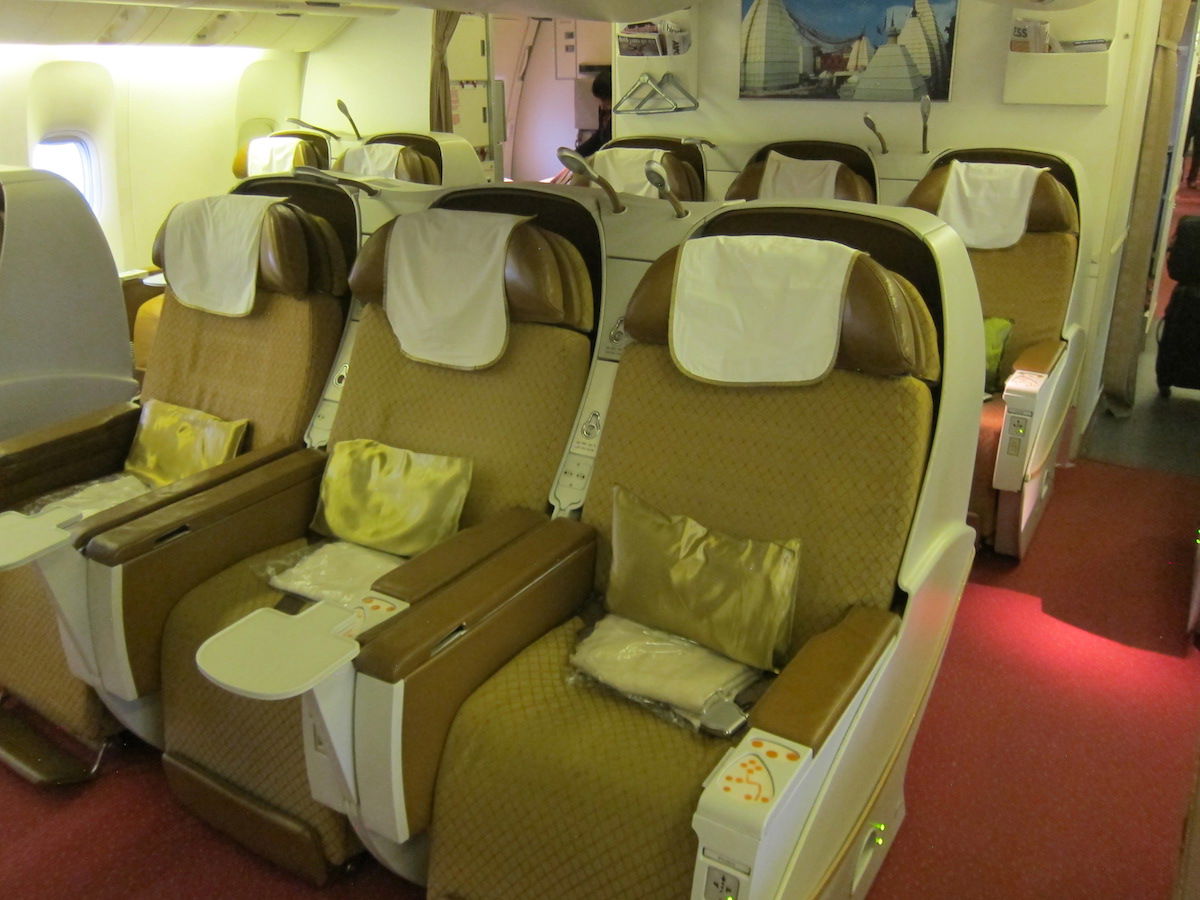 Air India's 777-200LR business class
Bottom line
It's nice to see Air India make a return to Canada, and give Air Canada some competition. However, Air India's product isn't exactly competitive in business — Air Canada has reverse herringbone seats on their 787-9s, while Air India has angled seats on their 777-300ERs.
What do you make of Air India returning to Toronto?