While the A350 has been around for a few years now, there are several major airlines taking delivery of their first A350 over the coming months. In many cases the introduction of the A350 also means the introduction of a new premium cabin product. For example, this is the case with Air France, British Airways, China Southern, Virgin Atlantic, and several more.
Another airline that will soon take delivery of their first A350 is Aeroflot. Aeroflot has 15 Airbus A350-900s on order, which they'll take delivery of between 2020 and 2023.
Fun fact: when Aeroflot first announced their intentions to order the A350 in 2007, their order included some A350-800s. That model never ended up being developed, though Airbus still made renderings of the A350-800. Cool, eh?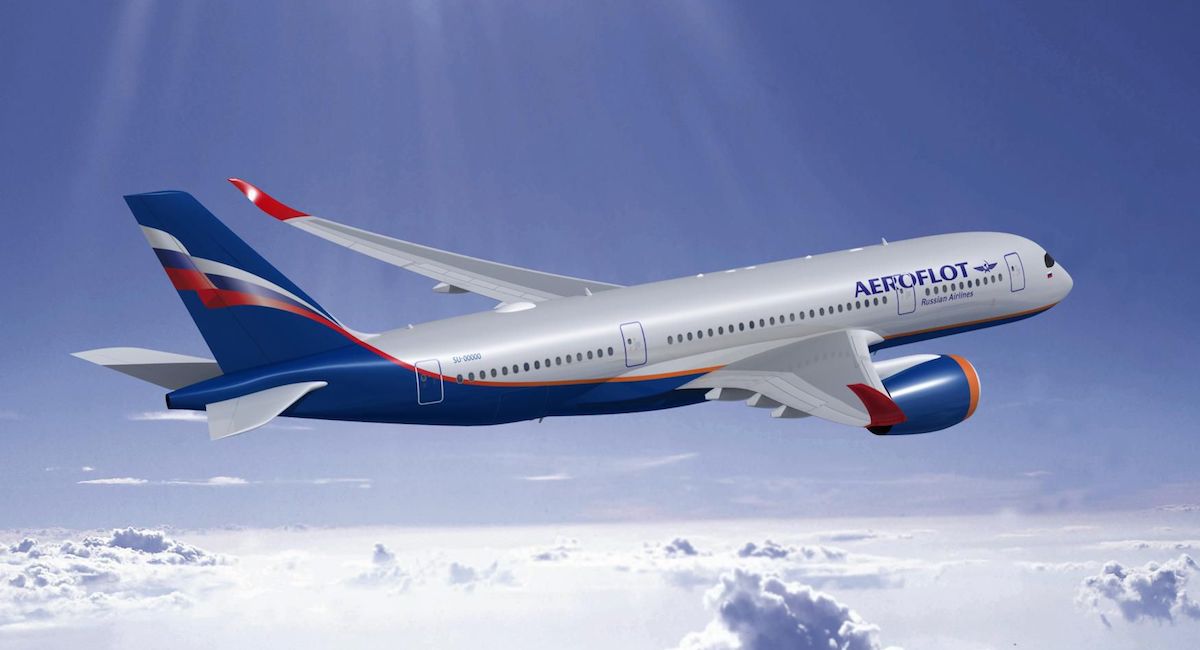 Anyway, eagle-eyed @AirlineFlyer notes that Aeroflot has now scheduled some flights with their A350, which will join their fleet early next year.
Specifically, the Aeroflot A350 will fly to the following destinations from Moscow:
New York JFK as of March 29, 2020
Beijing as of May 1, 2020
Seoul as of June 1, 2020
Miami as of June 2, 2020
While Aeroflot hasn't formally made any product announcements regarding their A350 (at least as far as I know), they have loaded the seatmap for the new plane.
It reveals that Aeroflot will introduce an all new business class product on their A350. They'll have 28 business class seats in a 1-2-1 configuration, meaning it will be their first plane with direct aisle access from every business class seat.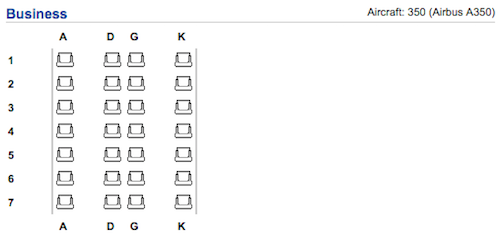 Currently Aeroflot's best business class seats are rather outdated B/E Aerospace Diamond seats, which are fully flat and in a 2-2-2 configuration.
As far as the rest of the plane goes, the A350 looks roughly like what I'd expect. Premium economy consists of 24 seats, in a 2-4-2 configuration. Meanwhile economy has nine abreast seating.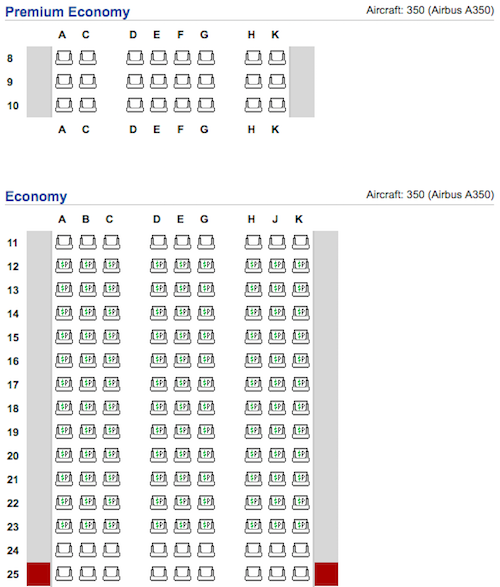 While I don't believe Aeroflot has formally announced exactly which seats they'll select, it's my understanding they've contracted with B/E Aerospace for their A350 cabins, which means that it's highly likely that they'll install B/E Aerospace Super Diamond reverse herringbone seats, similar to what you'll find on many other airlines.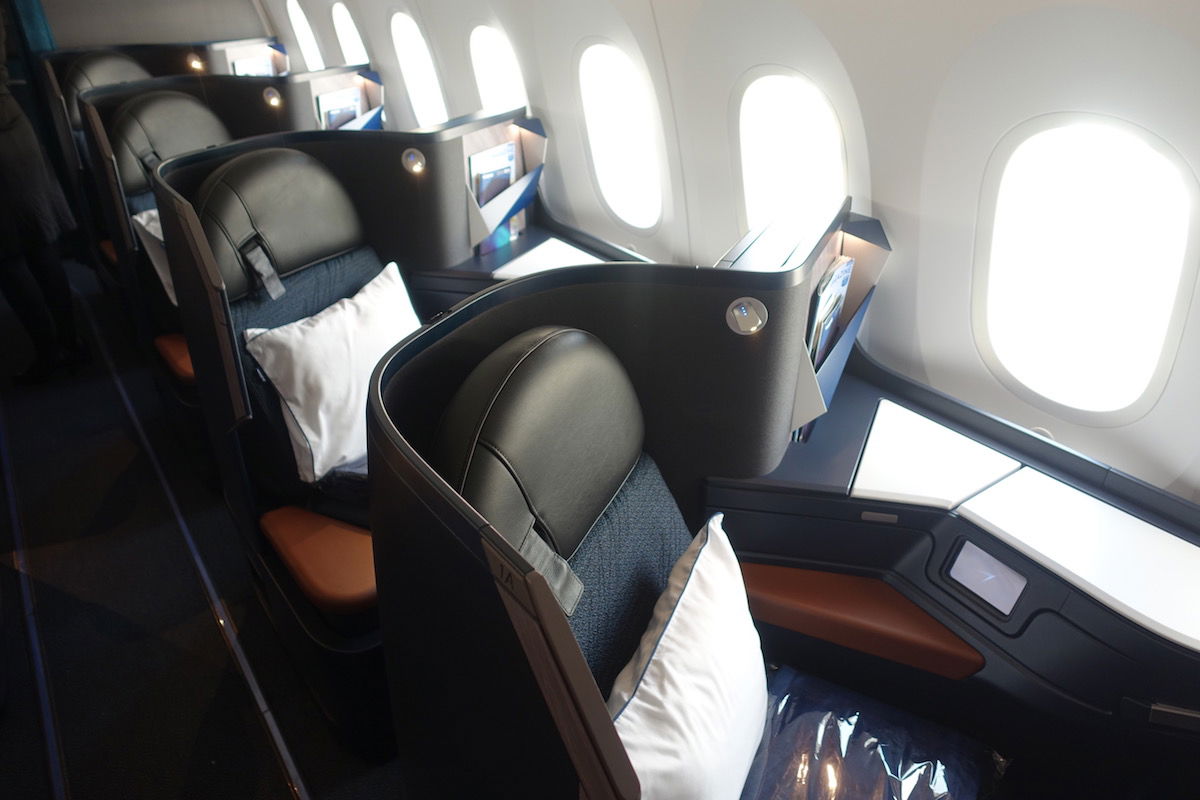 B/E Aerospace Super Diamond seats on Aeroflot
Aeroflot is an airline with a shockingly good onboard product. I had low expectations when I flew them, but found their 777 soft product to be excellent.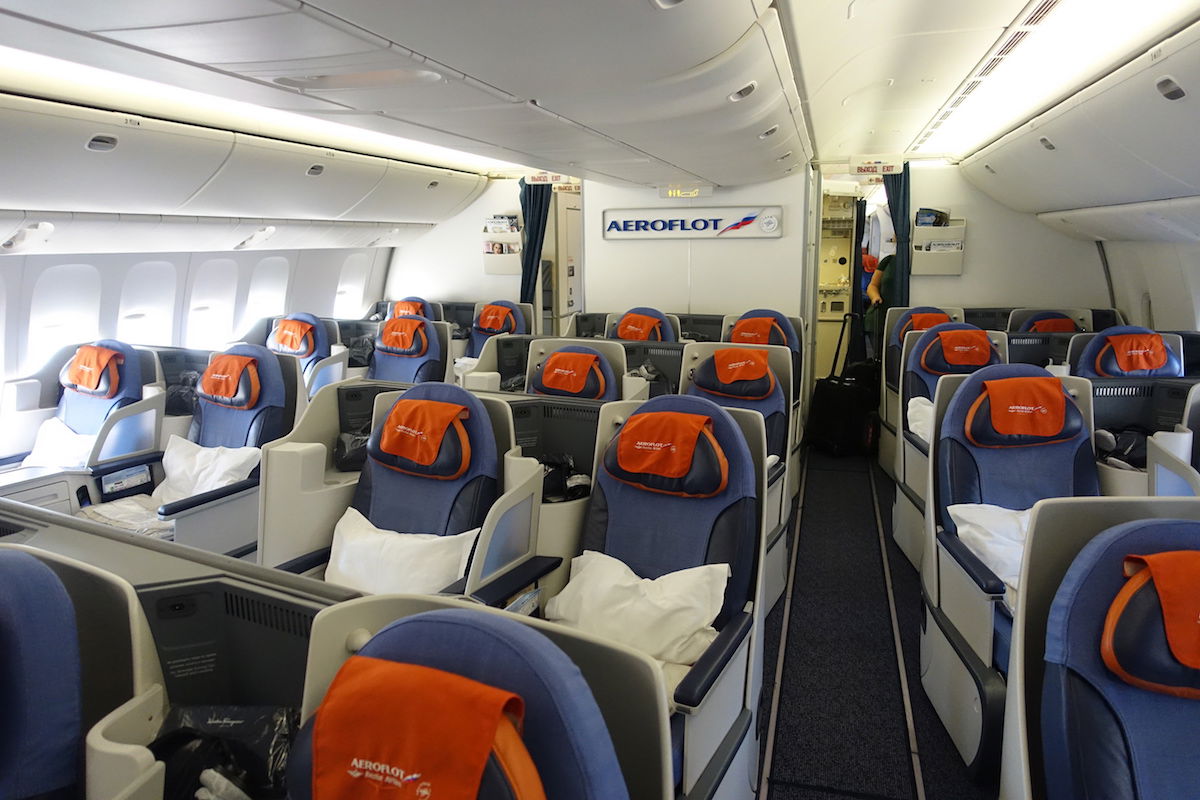 Aeroflot's 777 business class
Furthermore, they offer actual premium seats in business class on regional flights, unlike most other European airlines.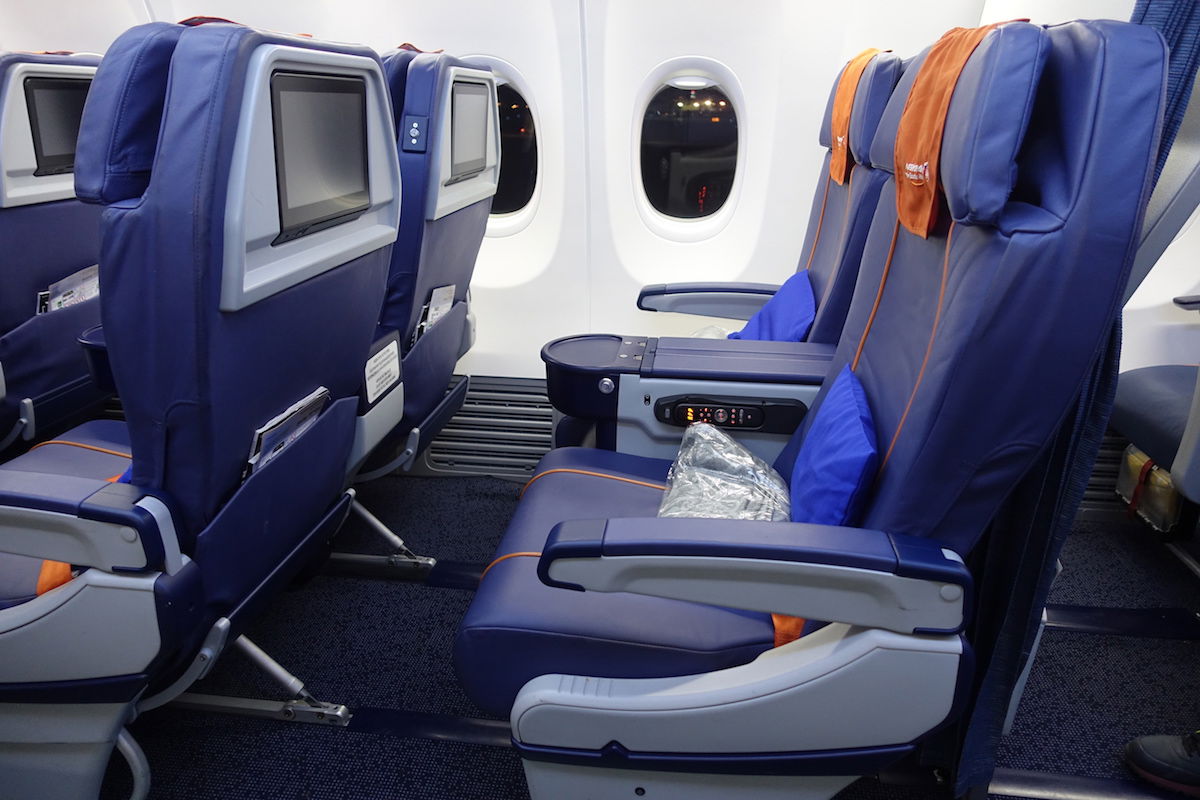 Aeroflot's 737 business class
Bottom line
It's great to see that Aeroflot will finally be introducing a new business class hard product, which should nicely complement their excellent soft product.
We'll have to wait and see exactly what cabins they'll choose on the A350, though it sure seems to me like they'll be going with reverse herringbone seats, based on what we know so far.