This is an update to a post I wrote on June 3, 2019 (which can be found below). Qantas is expected to announce nonstop flights from Brisbane to Chicago and one other US destination at 1PM on Monday in Brisbane, which is in just a few hours.
My money is on the announcement being for Brisbane to both Chicago and San Francisco, as both of those routes had been hinted at in the past. However, in the past Qantas has also mentioned the possibility of Brisbane to Dallas and Seattle, so those can't be ruled out (though I feel like if they flew to Seattle it would be out of Sydney, and not out of Brisbane).
I'll be very curious to see what kind of frequencies we're talking about, as well as what the launch dates are.
Anyone want to make any guesses ahead of the official announcement?
---
Earlier I wrote about how the joint venture between American & Qantas was conditionally approved today. This is something that the two airlines have been hoping to get approved for years now, so the fact that this finally came through is big news.
However, in order to justify this joint venture, they had to prove to the Department of Transportation that this would be in the best interest of consumers. As part of that, American and Qantas said that they'd launch up to three additional new routes between Australia and the US in the next two years, in addition to increasing capacity on existing routes.
While these routes have been rumored for quite a while, Qantas has now confirmed what they will be.
Qantas will launch nonstop flights from Brisbane to both Chicago and San Francisco in the next two years. They say they'll do this once they're given final approval from the DOT for the joint venture.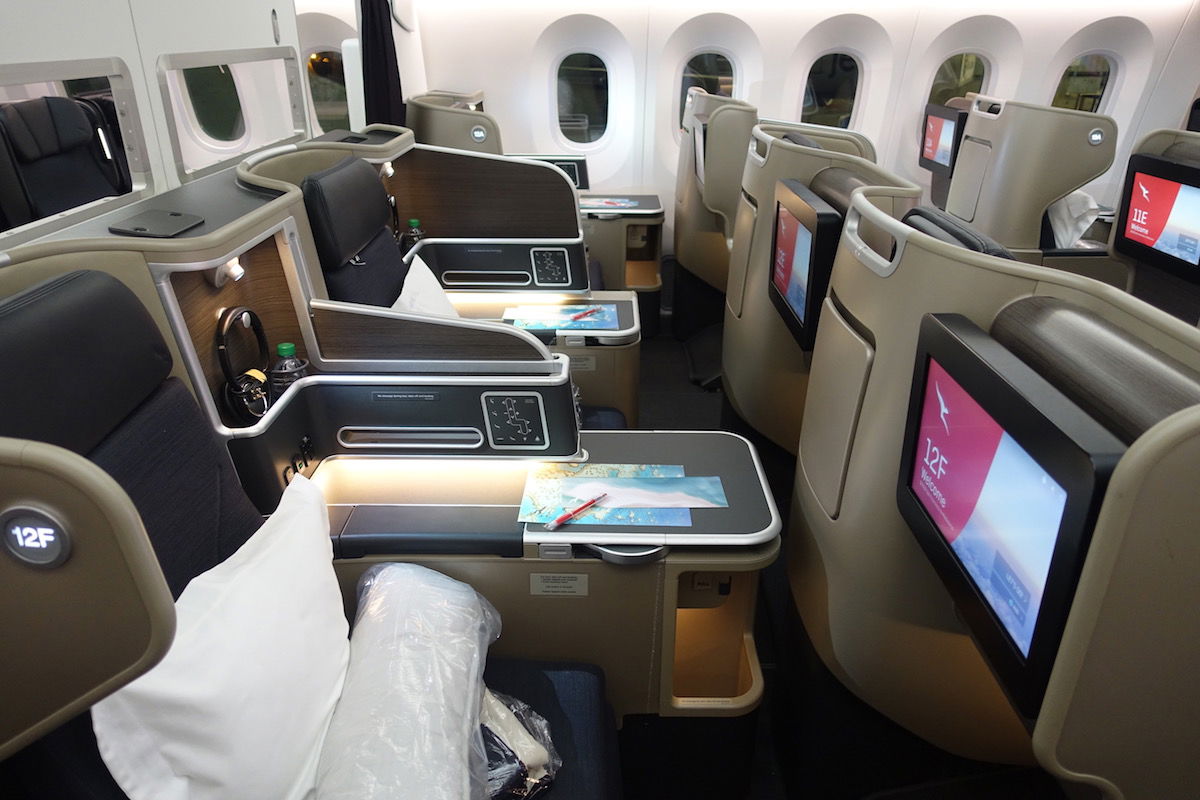 Qantas' 787-9 business class
These two flights are pretty significant:
Qantas already flies from Melbourne and Sydney to San Francisco, so adding a third destination from the Bay Area is impressive; San Francisco is a huge market, and on top of that Qantas has a partnership with Alaska, which provides them feed to & from SFO
A Brisbane to Chicago flight would cover a distance of nearly 9,000 miles, and would be just about 100 miles shorter than Qantas' Perth to London flight; this would be the world's fourth longest flight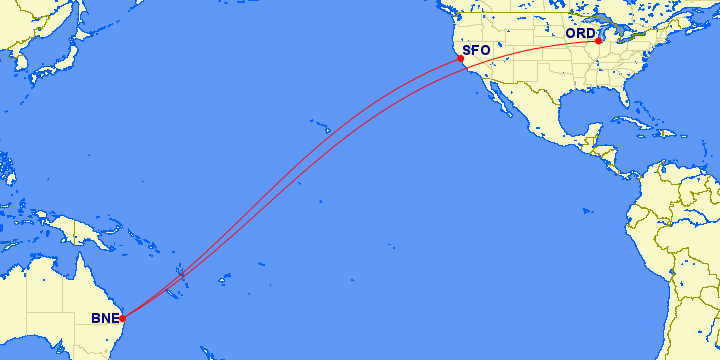 Both of these routes would be operated by 787s. Qantas currently has eight 787-9s in their fleet, with a further six to be delivered in the next couple of years. Presumably they'd need a couple of additional 787s to launch either of those routes, unless they shuffle around their current network.
You might be wondering why Qantas would operate their Chicago flight from Brisbane rather than Sydney. Well, the flight to Sydney would be about 330 miles longer, and at ~9,230 miles, that's a stretch for the 787-9, especially with the headwinds we often see across the Pacific.
As far as additional routes go, in the past Qantas has talked about launching nonstop flights to Seattle. While that hasn't been mentioned this time around, I imagine it's something that's on their radar.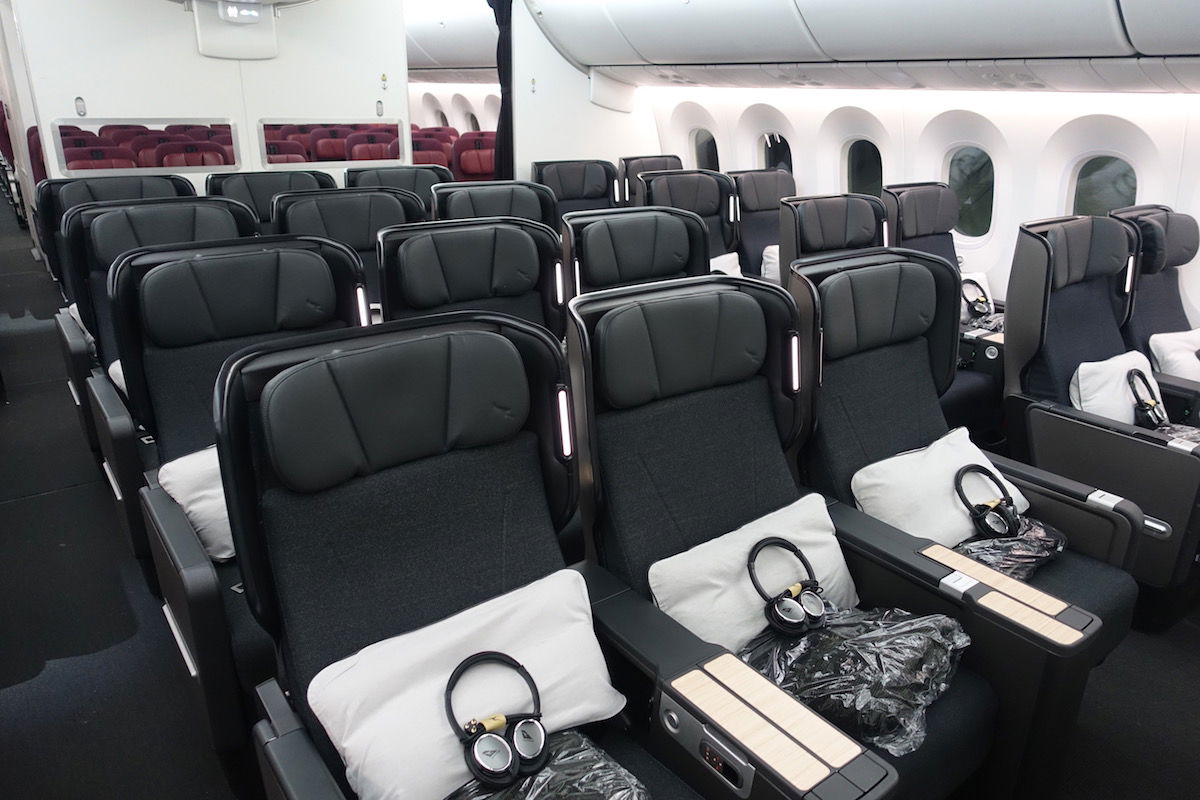 Qantas' 787-9 premium economy
Bottom line
While I'm generally against the expansion of joint ventures — especially in markets where there's already not enough competition — we may see some good new routes and capacity increases come from this.
The question is whether Qantas would have launched these routes otherwise. There's no denying that both American and Qantas have intentionally scaled back transpacific flights in order to make a compelling case to the DOT, so even if they saw a business case for either of these routes without a joint venture, they absolutely would have waited.
What do you make of Qantas launching Brisbane to Chicago & San Francisco flights?