We are nothing if not aficionados of bathroom amenities here at One Mile at a Time, be they hotel toiletries or premium class airline amenity kits.
While at the end of the day whether your carrier's itty-bitty hand moisturizing cream is Ferragamo or Kiehl's or Lubriderm might not matter in the long run — a cream is a cream, after all (though the La Prairie in Lufthansa and Swiss first class is truly covetable) — it's an opportunity for an airline to build goodwill through offering higher end brands that spark recognition and delight in its customer base.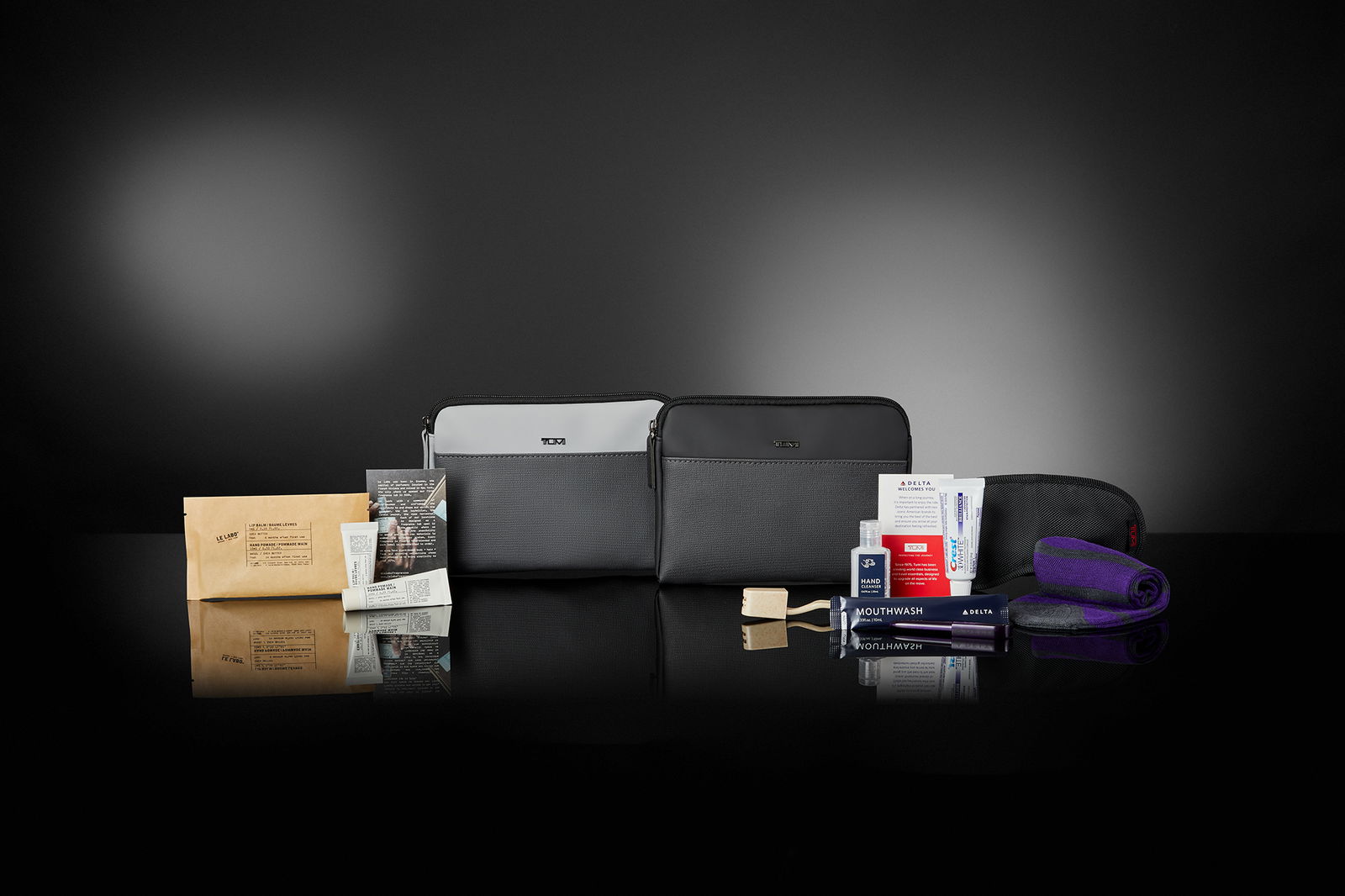 Le Labo is a particular favorite around these parts — Ben is an especially big fan, and Le Labo toiletries can be found in select Park Hyatt hotels as well as in Fairmont properties (the Fairmont toiletries, if I'm not mistaken, are all Rose scented while the Le Labo scents at Park Hyatt run the gamut and are largely unique to the individual hotel).
As part of a major refresh of its amenity kits debuting later this month, Delta will be introducing Le Labo products in its new Delta One TUMI-branded kits. On offer are small tubes of Le Labo basil-scented hand cream and lip balm, each in small 10 milliliter tubes. These will be replacing the Kiehl's hand cream and lip balms currently on offer.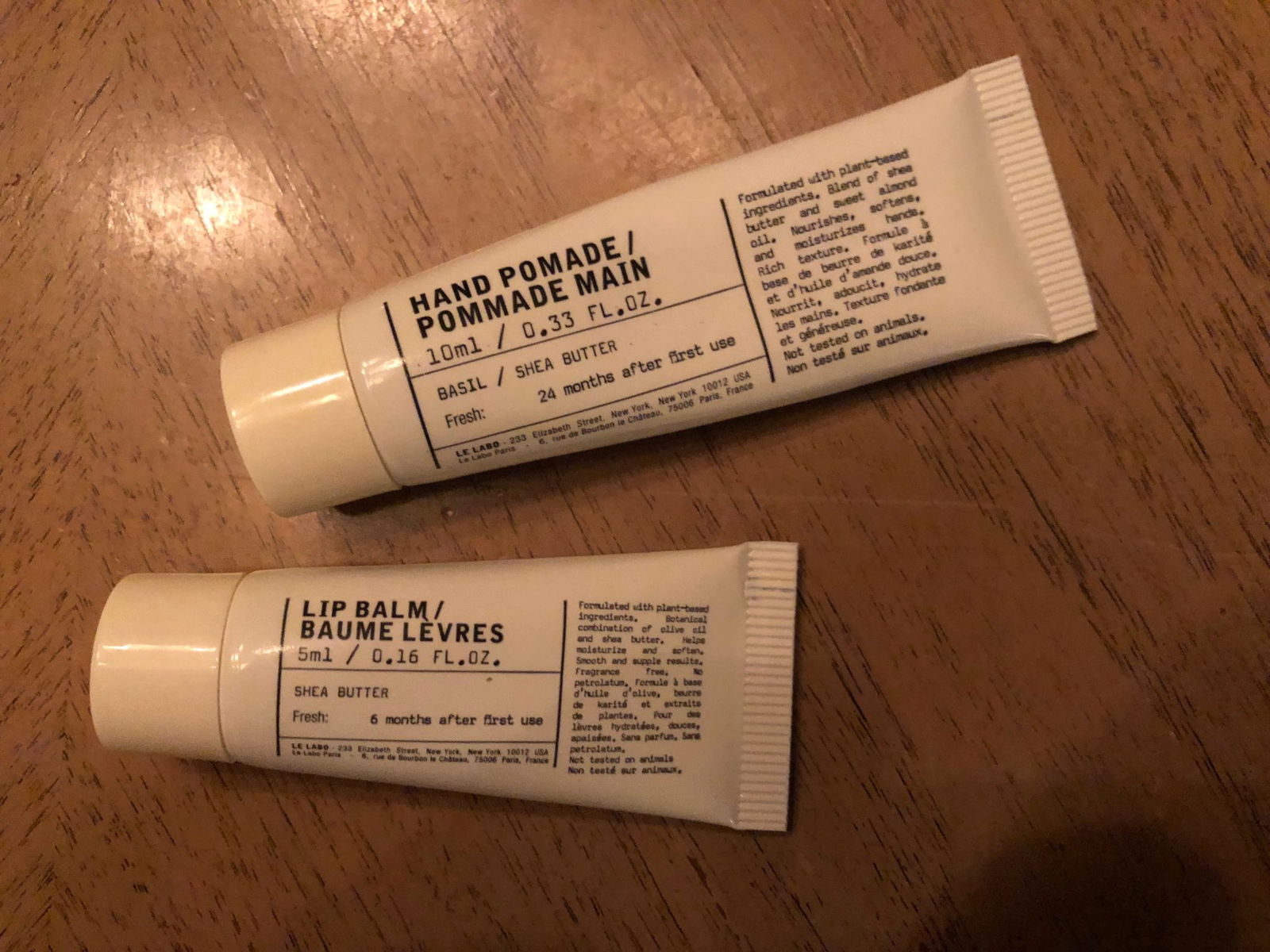 Moreover, Delta has confirmed that they will be replacing the Malin + Goetz branded toiletries in SkyClub bathrooms and showers later this year with Le Labo, which represents a bit of a step up (at least from a brand perception perspective). It's unclear whether Delta will eventually replace the Malin + Goetz toiletries in its first class and Delta One lavatories with Le Labo products, but I wouldn't be surprised if that's planned for the future.
This is not the only change to Delta's amenity kits. The airline will be getting rid of plastic wrappers and presenting kits with a cardboard sleeve.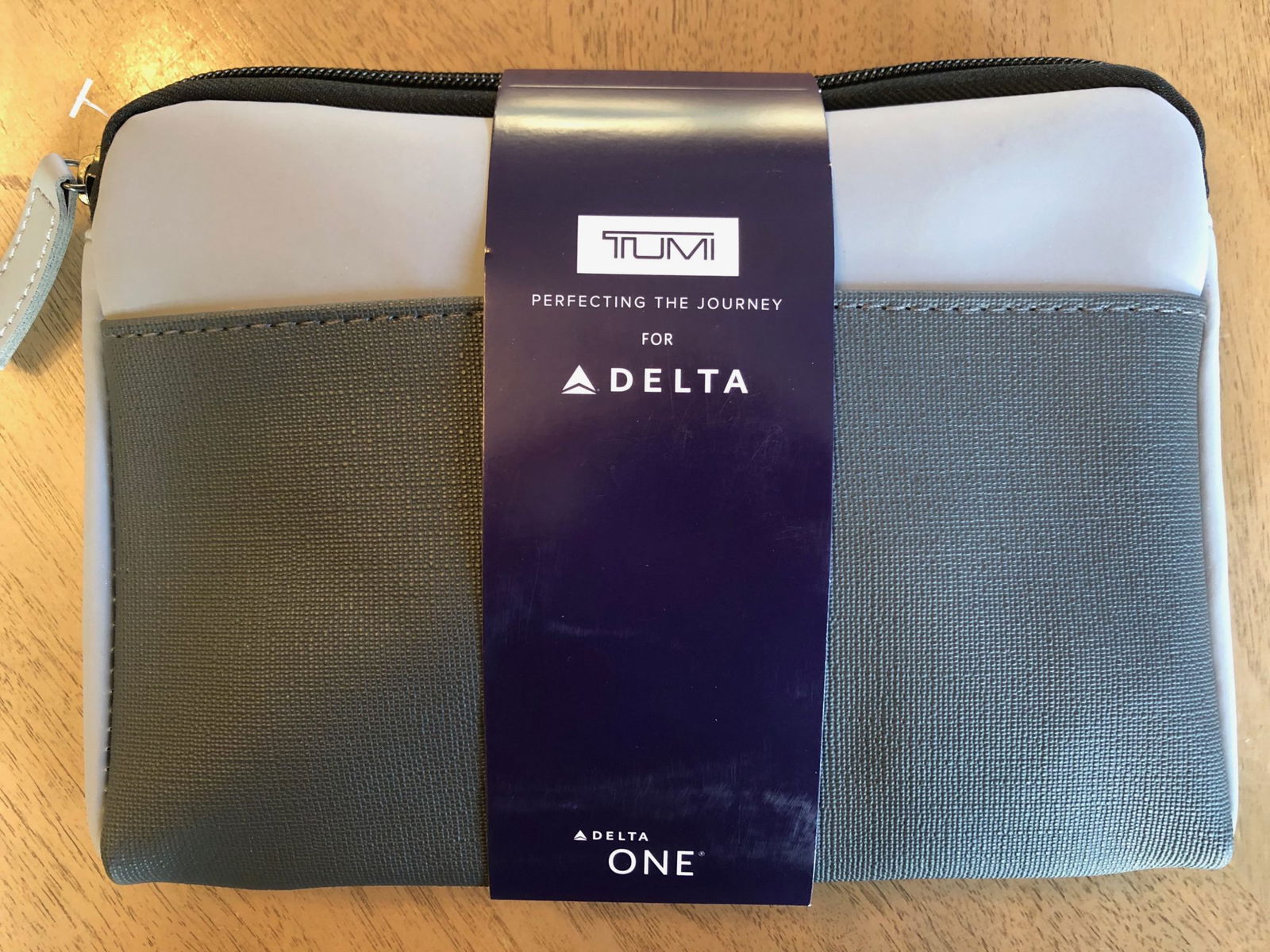 Delta's new Delta One kits will be TUMI-branded leather pouches, rather than the hard-sided cases currently offered. Delta One kits will also receive a slightly revamped sleep mask with a more comfortable strap. (I use Delta's sleep masks constantly and highly recommend them over other airlines' — even the cloth masks offered by Cathay Pacific in First Class pale to Delta's, which do a fantastic job of keeping the light out but remaining comfortable enough to be worn unnoticed.)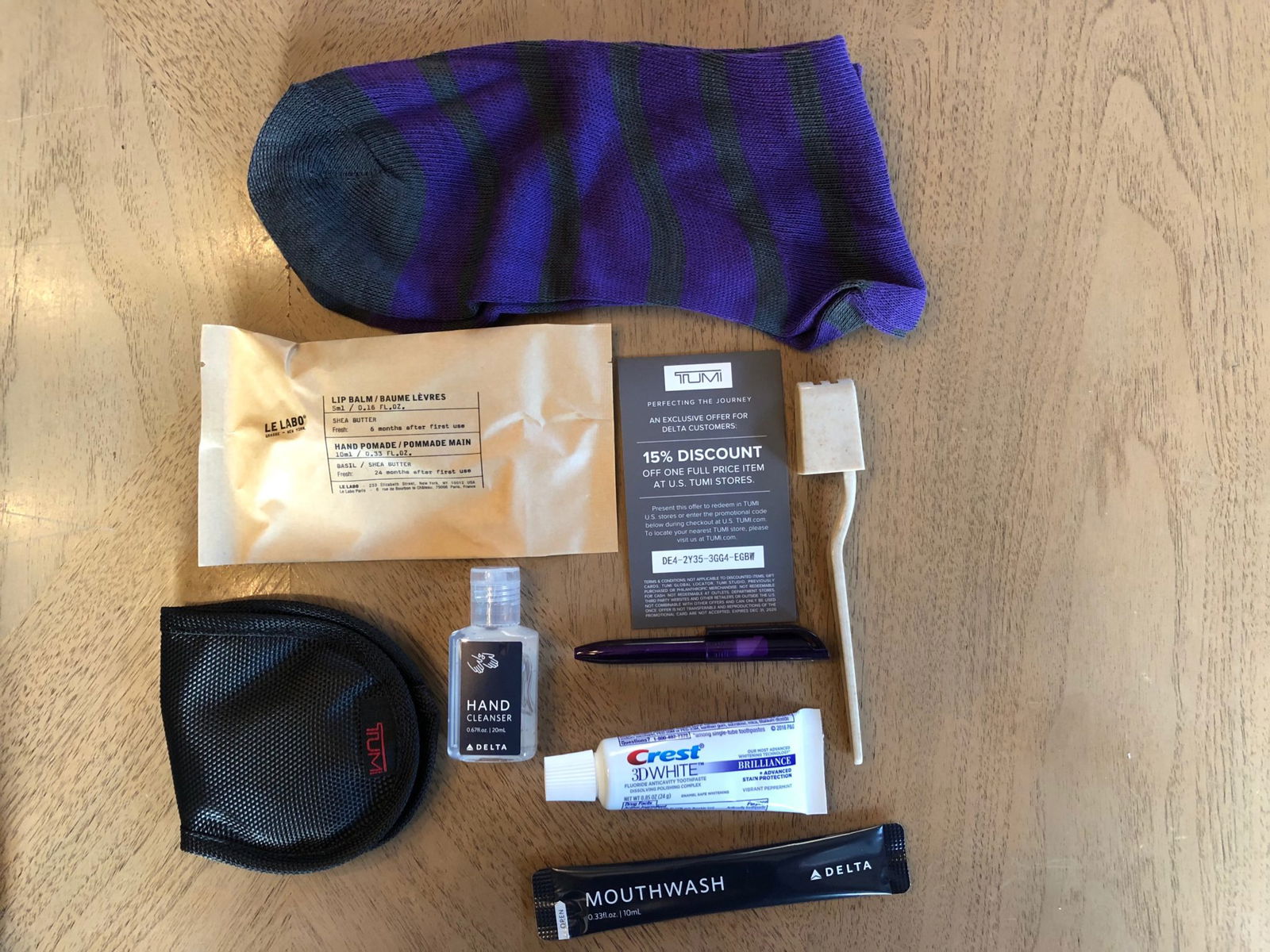 Delta's Premium Select cabin will also receive slightly smaller TUMI pouches with Malin + Goetz toiletries in lieu of Le Labo, a more basic sleep mask, and an antibacterial towelette (as compared to the bottle of hand sanitizer offered in Delta One kits).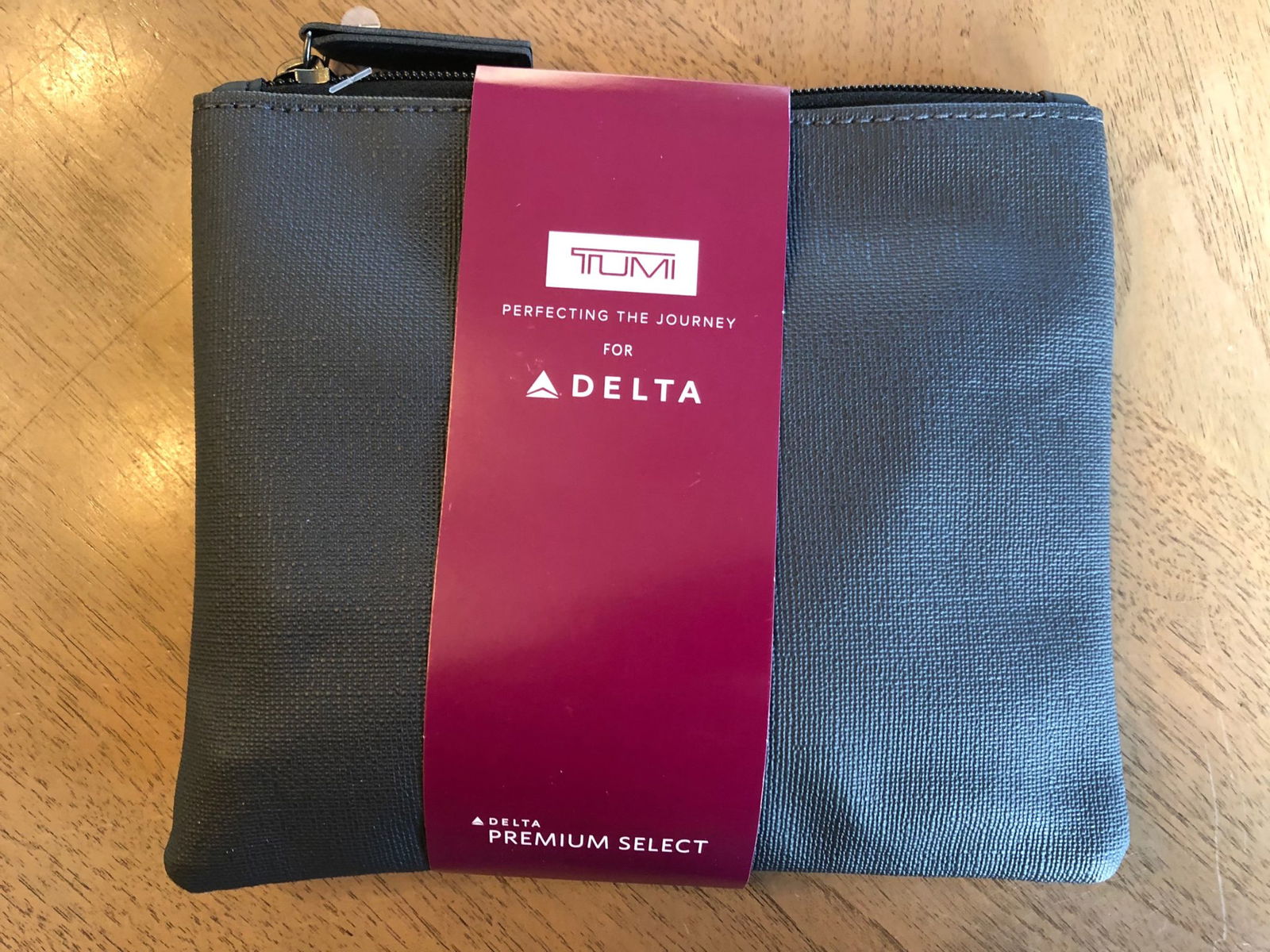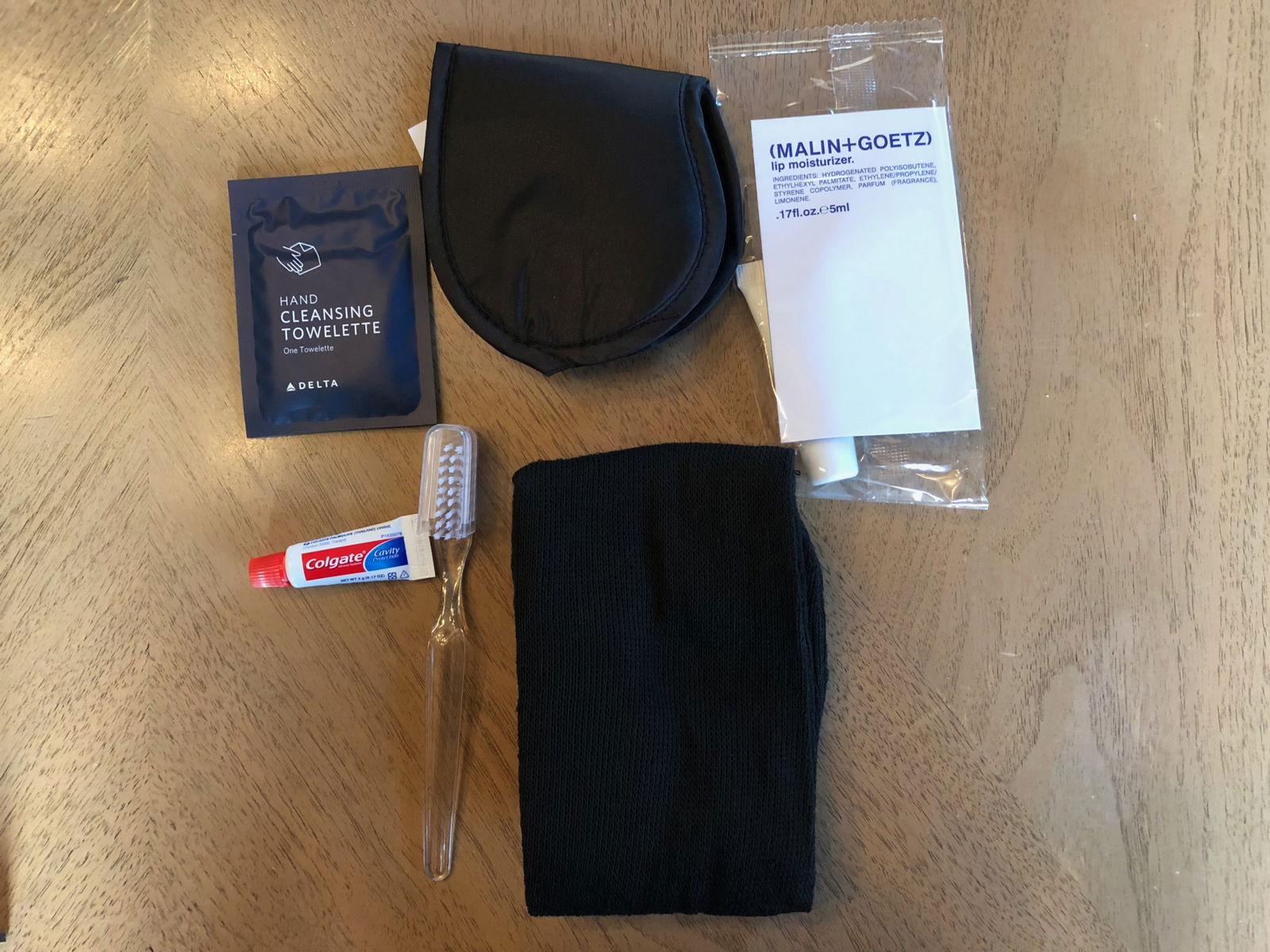 Delta provided me with samples of each of the kits, and I was able to snap some photos so that you could see what's inside them. Off the bat, the thing I'm happiest about is the lack of plastic — boarding a Delta One cabin means handing over a dry cleaners' supply of plastic garbage to a flight attendant once you've unwrapped the blanket, pillow, amenity kit, and headphones at your seat.
Impressively, Delta is not leaving out domestic passengers in Main Cabin or Comfort+, either. While not exactly anything to save as a keepsake, Comfort+ passengers on overnight flights will get earplugs, a sleep mask, a hand towelette and a dental kit, while Main Cabin passengers will get the sleep mask and towelette (but will have to make do with self-brought Altoids as far as morning breath goes).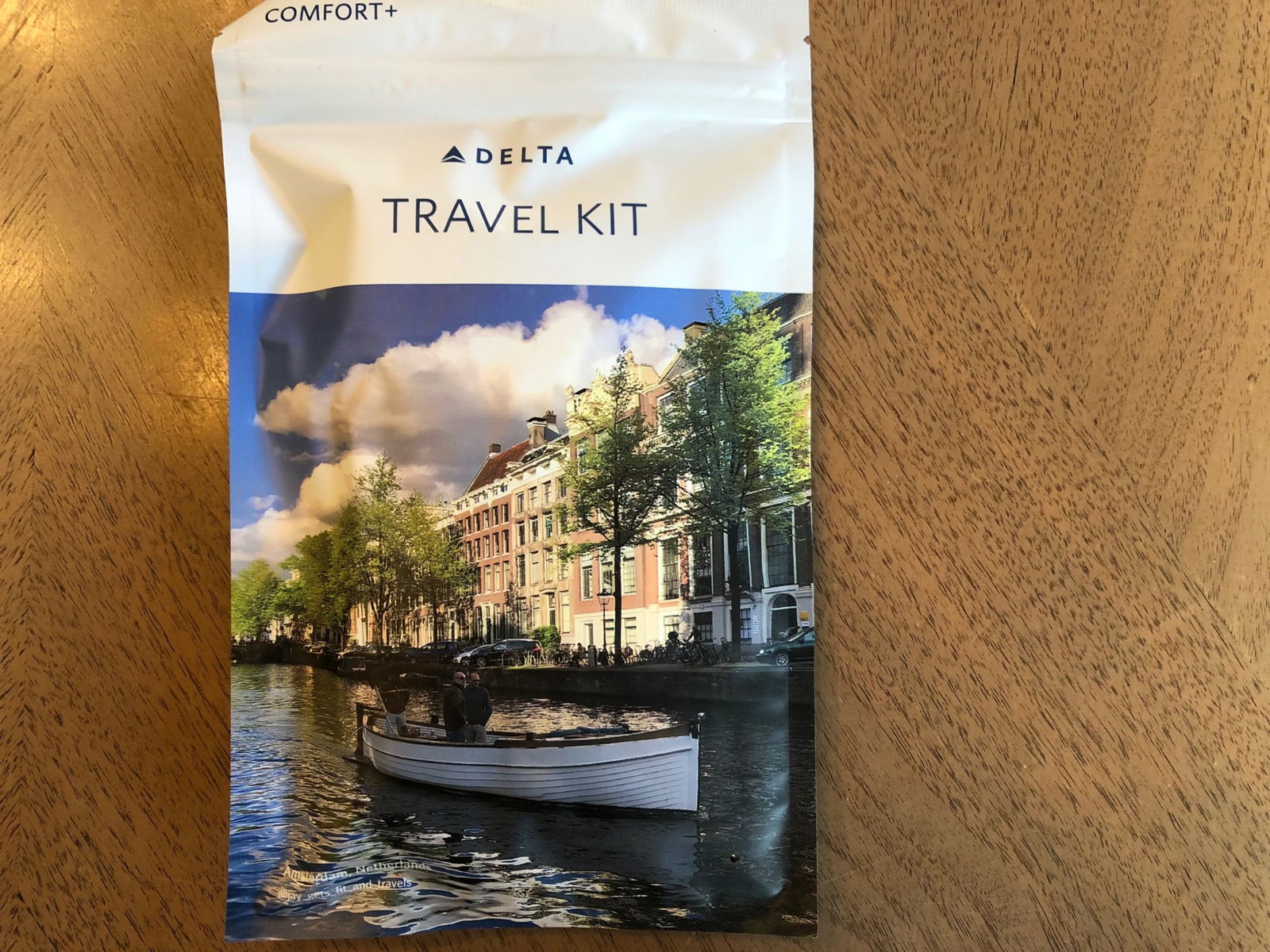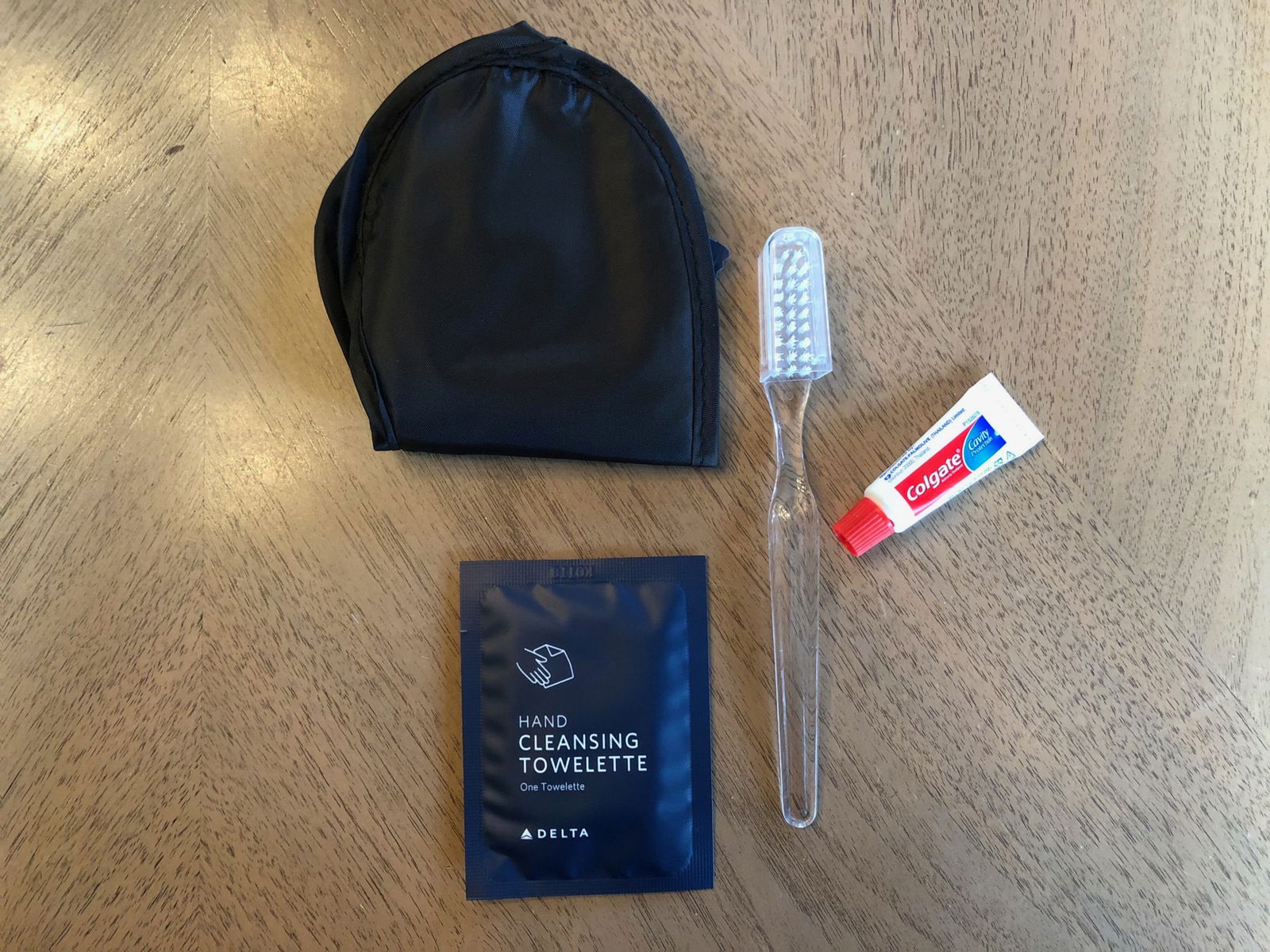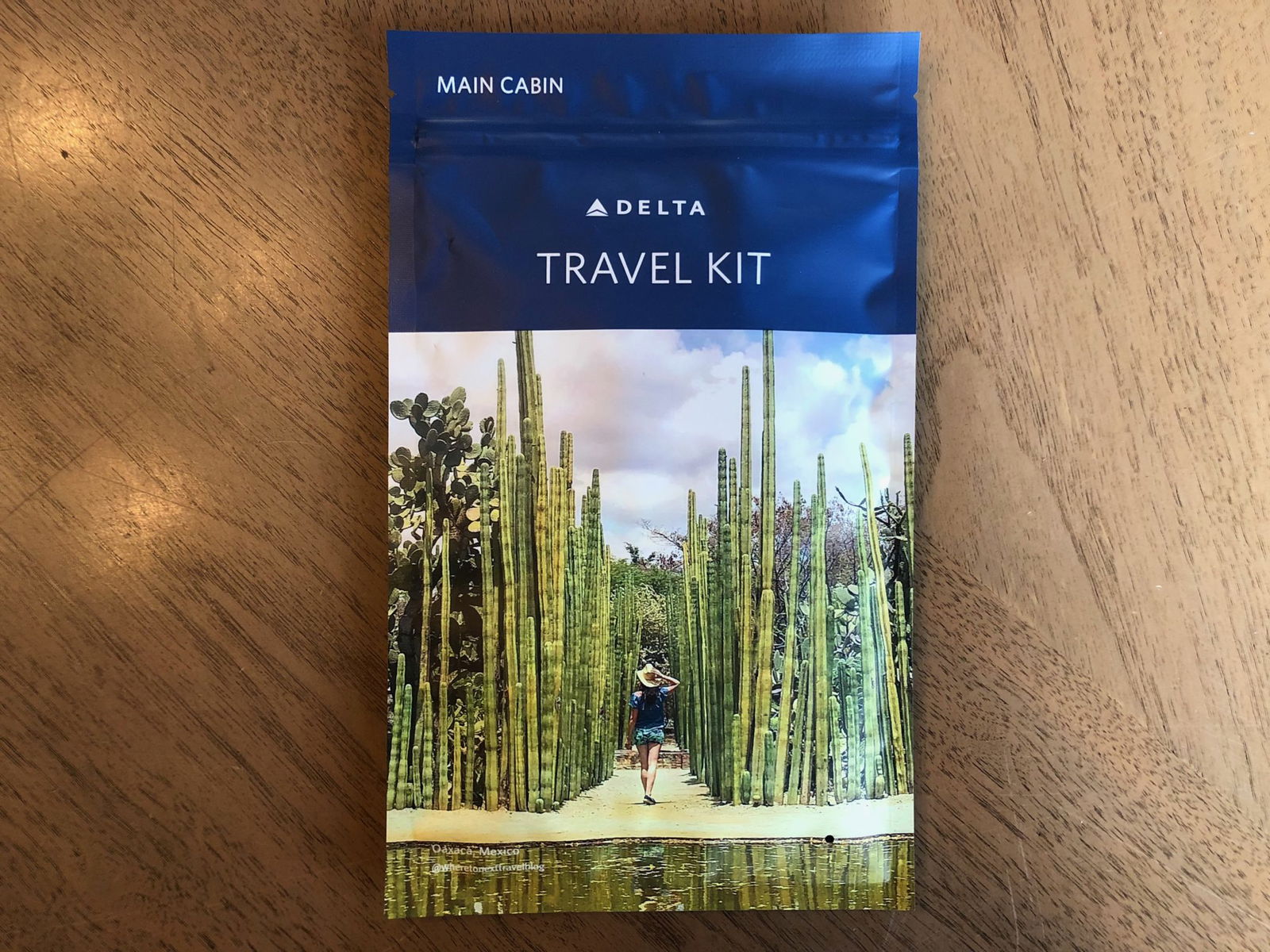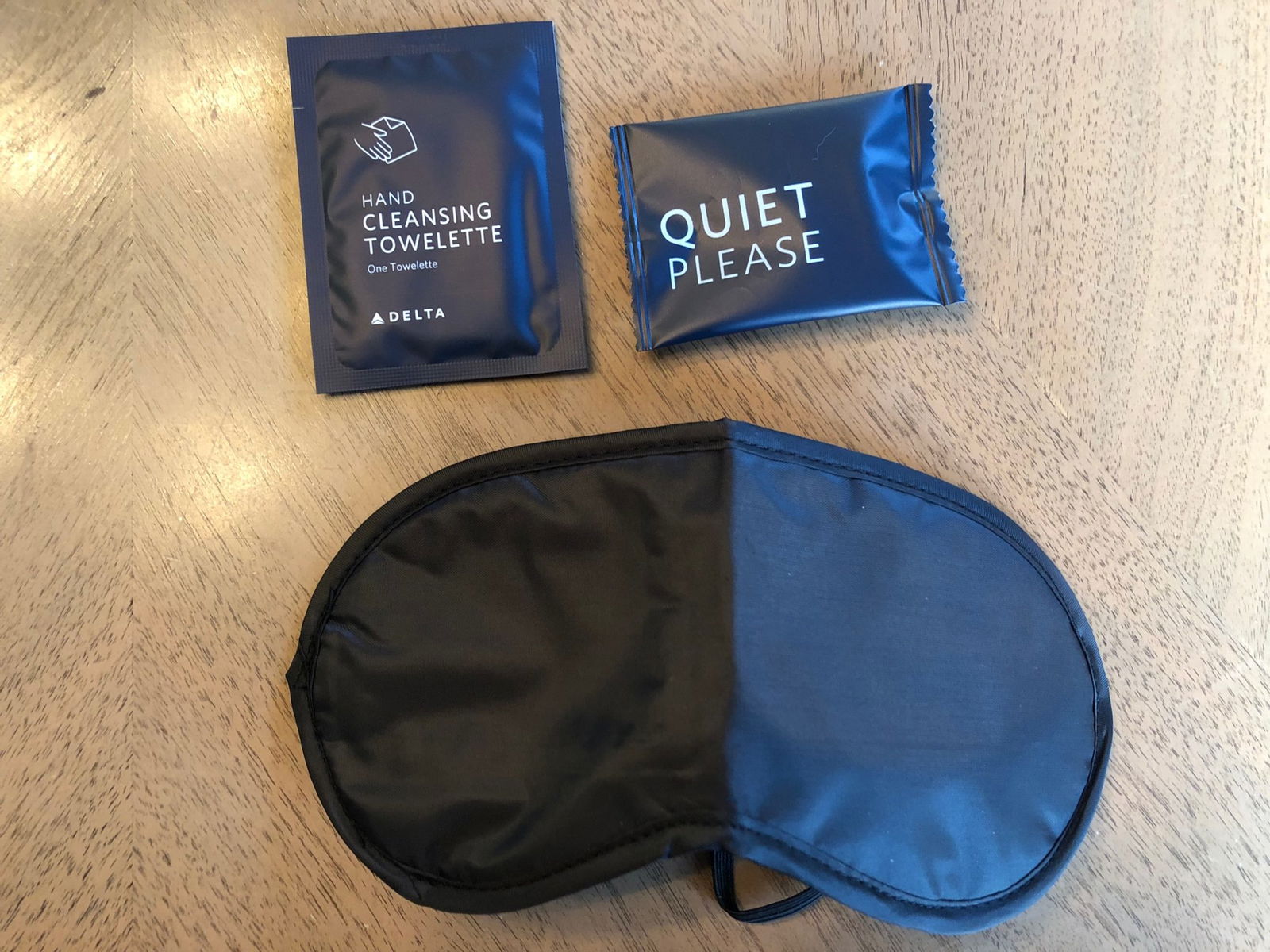 While not the most radical change to amenity kits I've seen, I'm impressed with Delta's partnership with Le Labo, a brand I like a great deal; I'm also quite impressed that Delta is offering sleep masks to every passenger on an overnight flight, from a Main Cabin passenger on a domestic route to a Delta One passenger flying to Europe.
I recognize this is about as good as an amenity kit for a U.S. carrier gets, though I'd love to see products in sizes that are good for more than just a single use. No one's asking for full-size amenities, but 10ml/0.33 fluid ounces is really skimpy. Other than that, though, I'm looking forward to amassing a hoarder-like collection of Delta's new kits starting later this month.
Has anyone seen Delta's new amenity kits in the wild yet, and if so, what did you think?