The Maldives is a bucket list vacation destination for many, though historically there have been a limited number of options for redeeming points.
Why points opportunities in the Maldives are improving
Lately we've seen a significant improvement in the opportunities to redeem points for hotels in the Maldives:
With the launch of Marriott Bonvoy, you can now redeem points at all Marriott-family properties in the Maldives (previously all the Starwood options were considered "specialty" properties, and the number of points required was outrageous)
The Waldorf Astoria Maldives is opening soon, and it looks spectacular and is bookable with Hilton Honors points
Well, there's another hotel that's soon joining the Marriott portfolio in the Maldives, and there's something that makes it special — the base rooms are overwater villas. Typically people prefer to stay in overwater villas in the Maldives (rather than land villas), though at most hotels there's a significant upcharge for that.
So while you can redeem points for a base villa, you're often stuck paying several hundred dollars per night to upgrade.
The new JW Marriott Maldives
The JW Marriott Maldives Resort & Spa is opening soon — the website says that the hotel is opening in August 2019, though as of now the hotel is only accepting reservations as of September 15, 2019.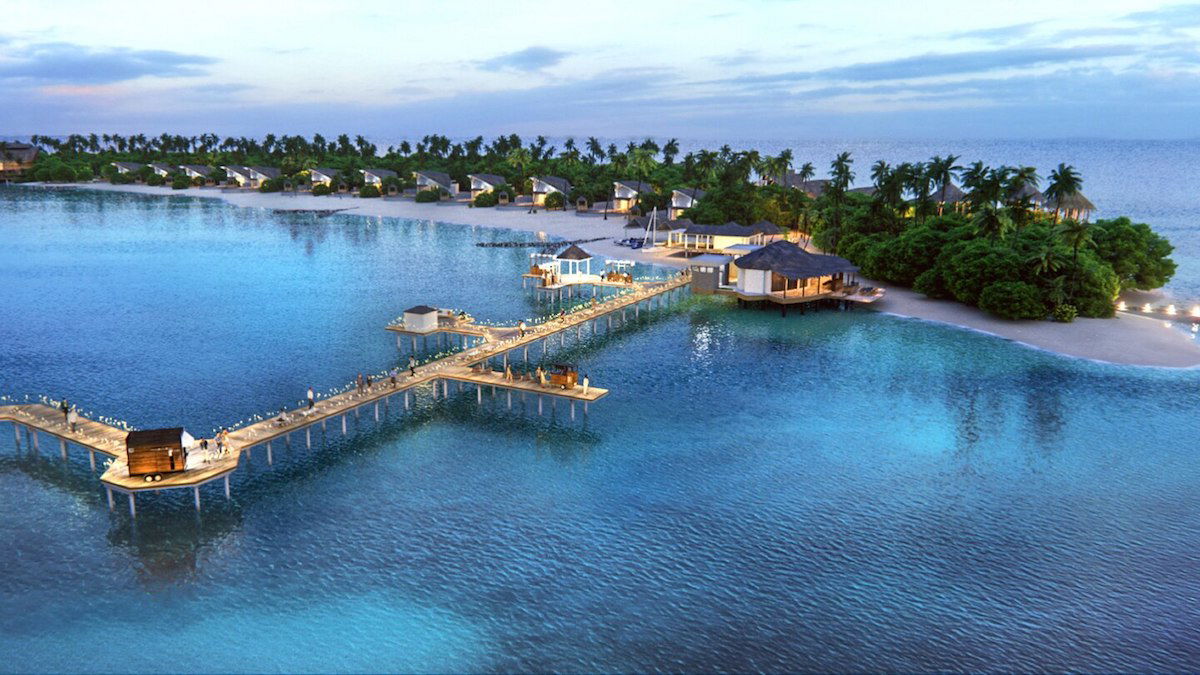 It would appear that the hotel will have just 61 villas, including both land villas and overwater villas. What's interesting is that at this hotel the overwater villas with pools are considered the "base" rooms, and price either the same or less than the land villas.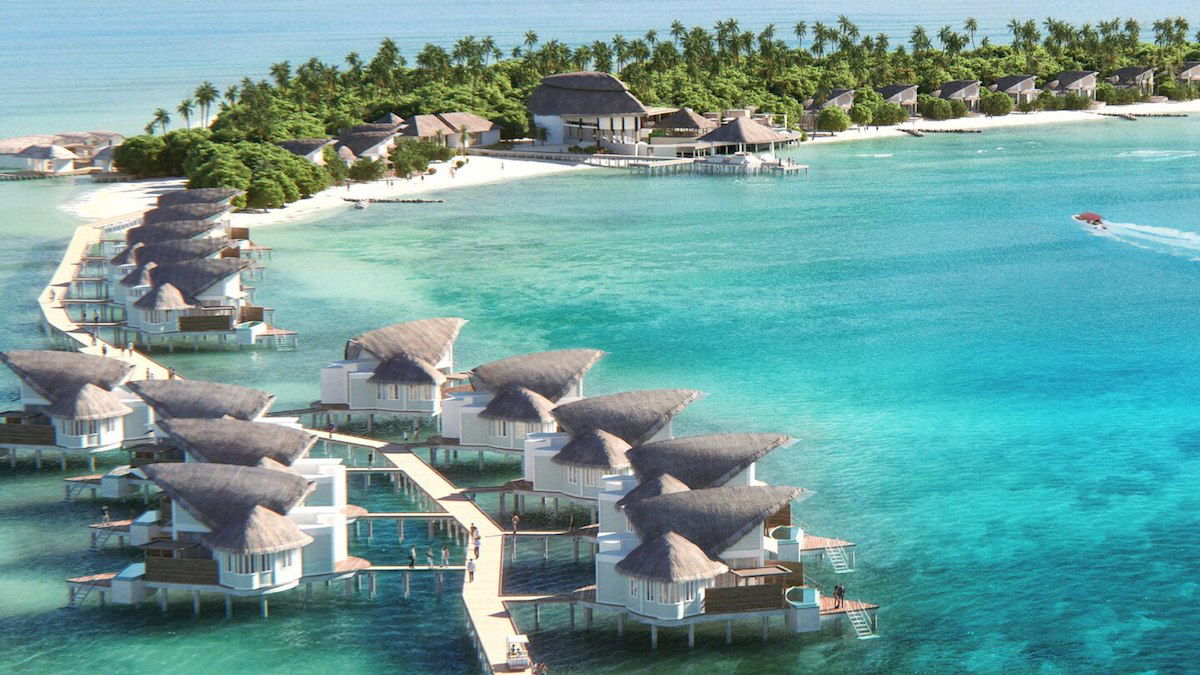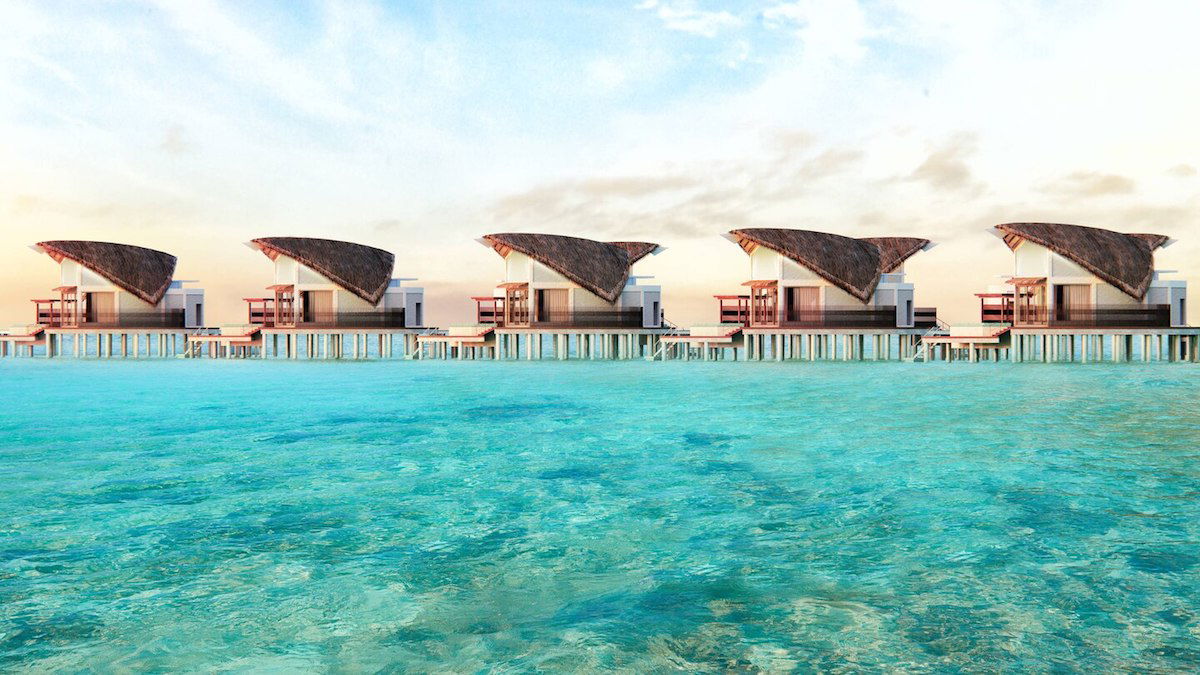 Here are the room types, arranged from entry level to most premium:
Overwater Pool Villa Sunrise View
Beach Pool Villa Sunrise View
Overwater Pool Villa Sunset View
Beach Pool Villa Sunset View
Duplex Overwater Pool Villa
Duplex Beach Pool Villa
So the entry level room here is an overwater villa with a pool, and the renderings make it look really nice. The hotel's website claims these rooms are over 2,500 square feet, though I imagine that includes outdoor space. Frankly I think even with outdoor space that may be a stretch. I've come to believe that hotels often just lie about room sizes.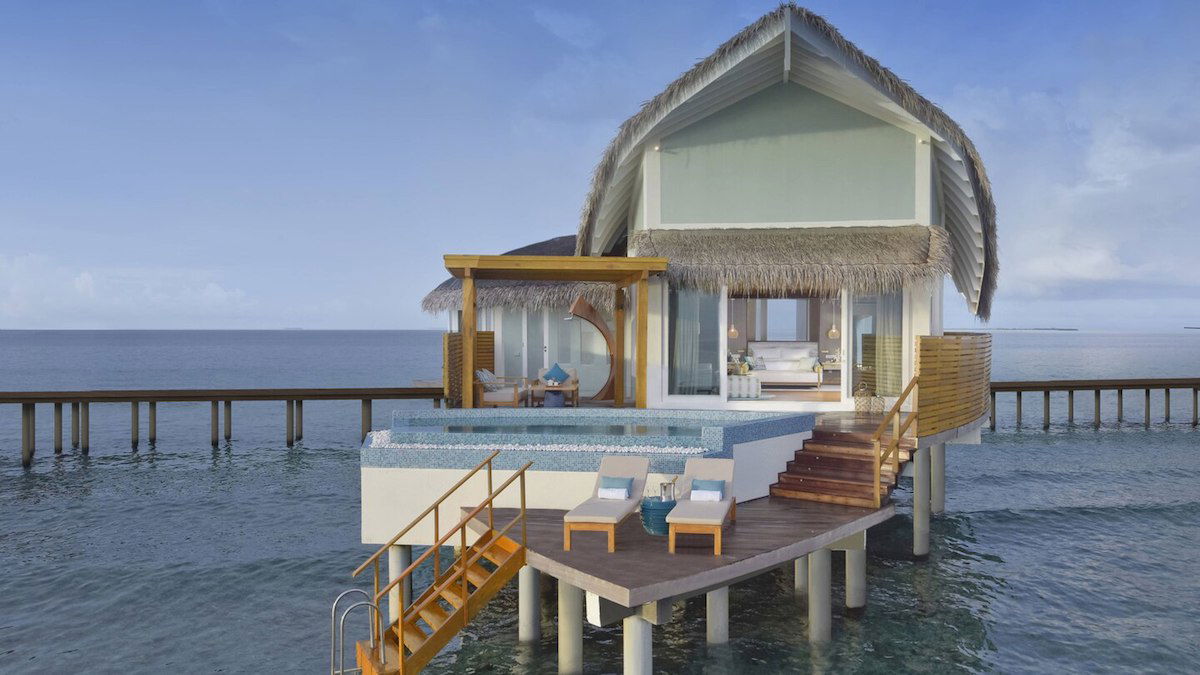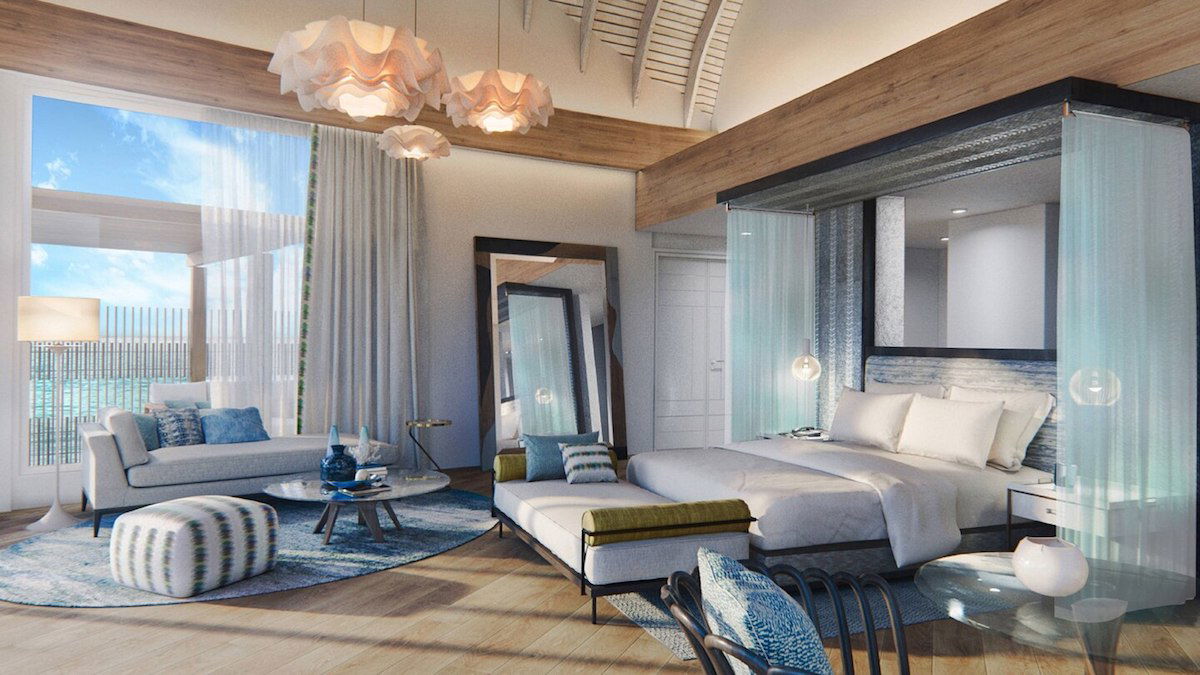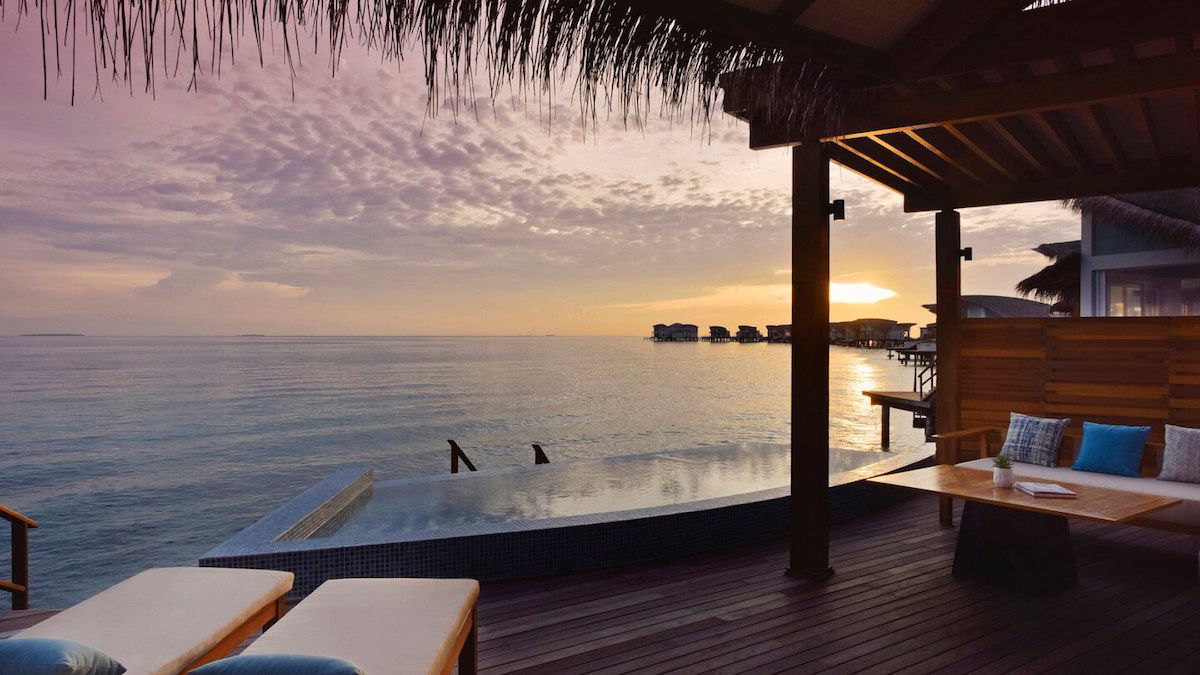 Rooms here seem to start at just over $800 per night (though vary significantly depending on when you're traveling).

The awesome thing is that when redeeming points, you have your choice of whether you want an overwater or land villa. Redemptions cost 85,000 points per night, and you get a fifth night free.

As is the norm in the Maldives, even if you're redeeming points you're still going to be out of pocket quite a bit. The JW Marriott is about an hour seaplane ride from Male International Airport, and the cost is $600 per person.
While that's steep, it's almost a bargain compared to the Waldorf Astoria charging nearly $900 for a 30 minute speedboat ride.
Bottom line
Being able to redeem Marriott points for an overwater villa in the Maldives is pretty awesome. The JW Marriott looks really nice in the renderings, so hopefully reality reflects that.
I have a trip planned to the Waldorf Astoria Maldives in a few months, though maybe I should check out the JW Marriott as well, given what a good use of points it is.
Anyone plan to redeem points at the JW Marriott Maldives?
(Tip of the hat to Dylan)