The Paris Air Show is going on at the moment, which is an event where airlines often place aircraft orders. It's safe to say that Airbus has had the edge this time around — Airbus launched the A321XLR at the event, while Boeing has basically just been apologizing for their 737 MAX situation.
So there's at least some good news for Boeing now, as the aircraft manufacturer has gotten their first order from the air show.
Korean Air orders 30 Boeing 787s
Korean Air has just announced their intention to acquire 30 Boeing 787s:
Korean Air plans to acquire 20 Boeing 787-10s and 10 Boeing 787-9s
Of those 30 787s, 20 will be purchased by Korean Air, while a further 10 will be leased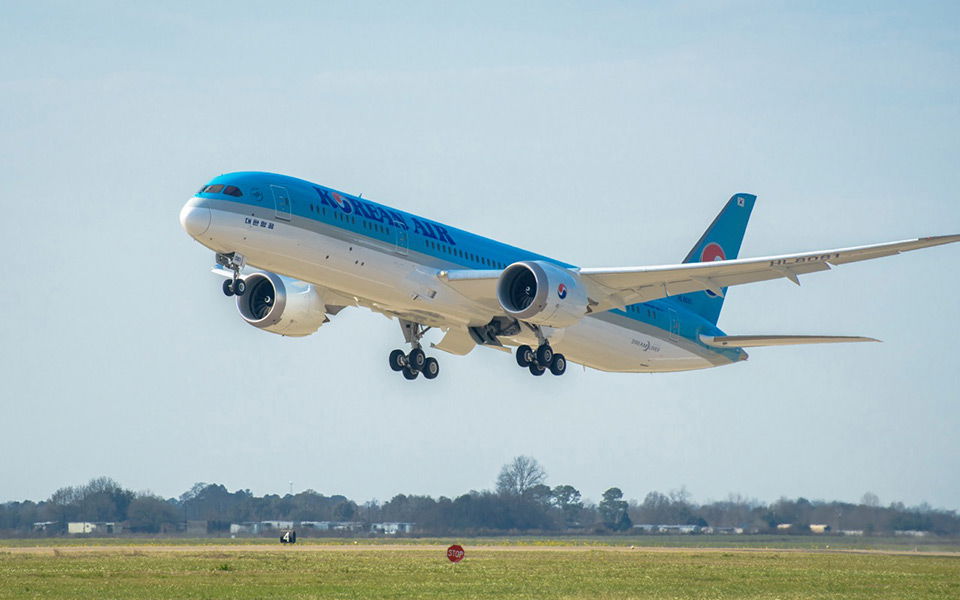 Korean Air 787-9
At list prices the 20 787s they're buying are worth $6.1 billion, but airlines never pay list prices for new planes.
At this point we don't yet know the delivery schedule for these planes. I imagine that will be clarified as the order is finalized.
Korean Air's Chairman, Walter Cho, had the following to say about this order:
"As we continue to innovate our product offering, the 787 Dreamliner family will become the backbone of our long-haul fleet for many years to come. In addition to 25 percent improved fuel efficiency, the stretched 787-10 offers around 15 percent more space for passengers and cargo than our 787-9s, which will be critical to our long-term business goals."
How the 787 fits into Korean Air's fleet
Currently Korean Air's wide body fleet consists of the following:
8 A330-200s
21 A330-300s
10 A380s
2 747-400s
10 747-8s
14 777-200s
29 777-300s
10 787-9s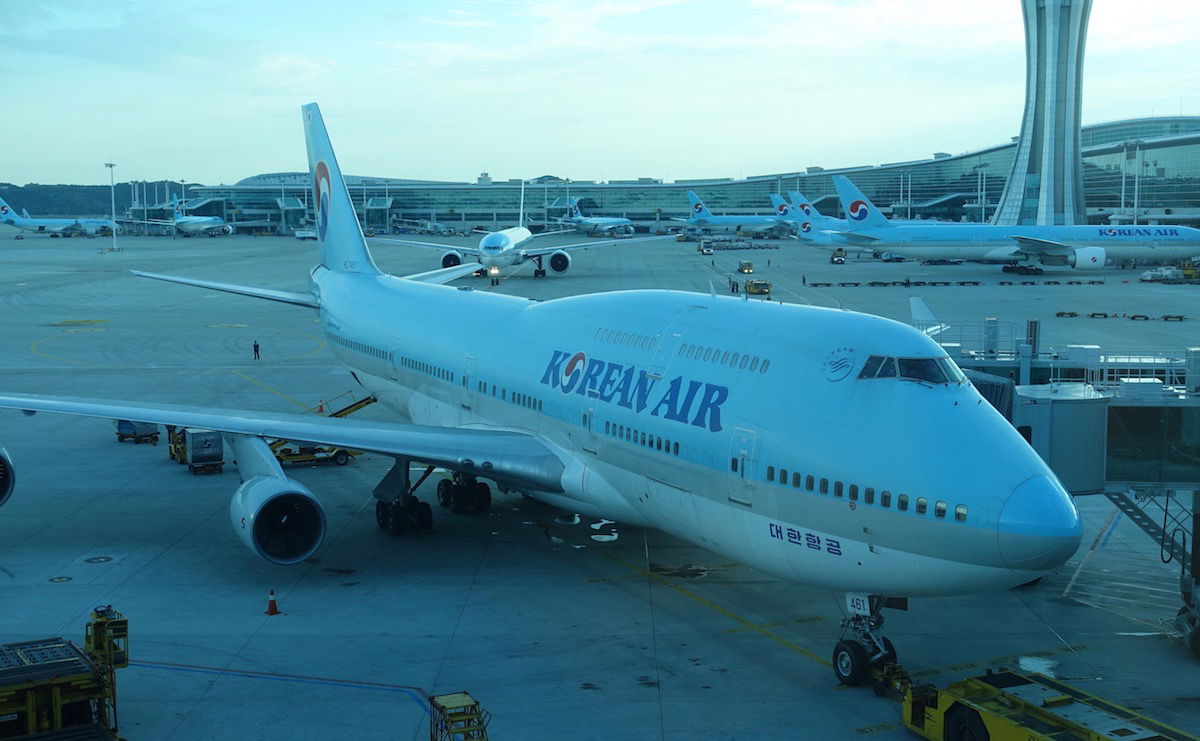 Korean Air still has a couple of 747-400s
As you can see, that's quite a varied fleet. It's interesting to see Boeing win the order with the 787, as it's a plane they already have, meaning they'll have 40 of these planes when all is said and done.
Korean Air's average fleet age is just over nine years — their oldest plane type is the A330, which has an average age of just over 14 years, while their 777s have an average age of just under nine years.
So logically it seems to me that the 787 order could be motivated by looking for a long term replacement primarily for the A330s, and also potentially for the 777s.
Also, while Korean Air's A380s and 747-8s are still young, one has to wonder if they might not retire those relatively early, given that the airline hasn't been too happy with them.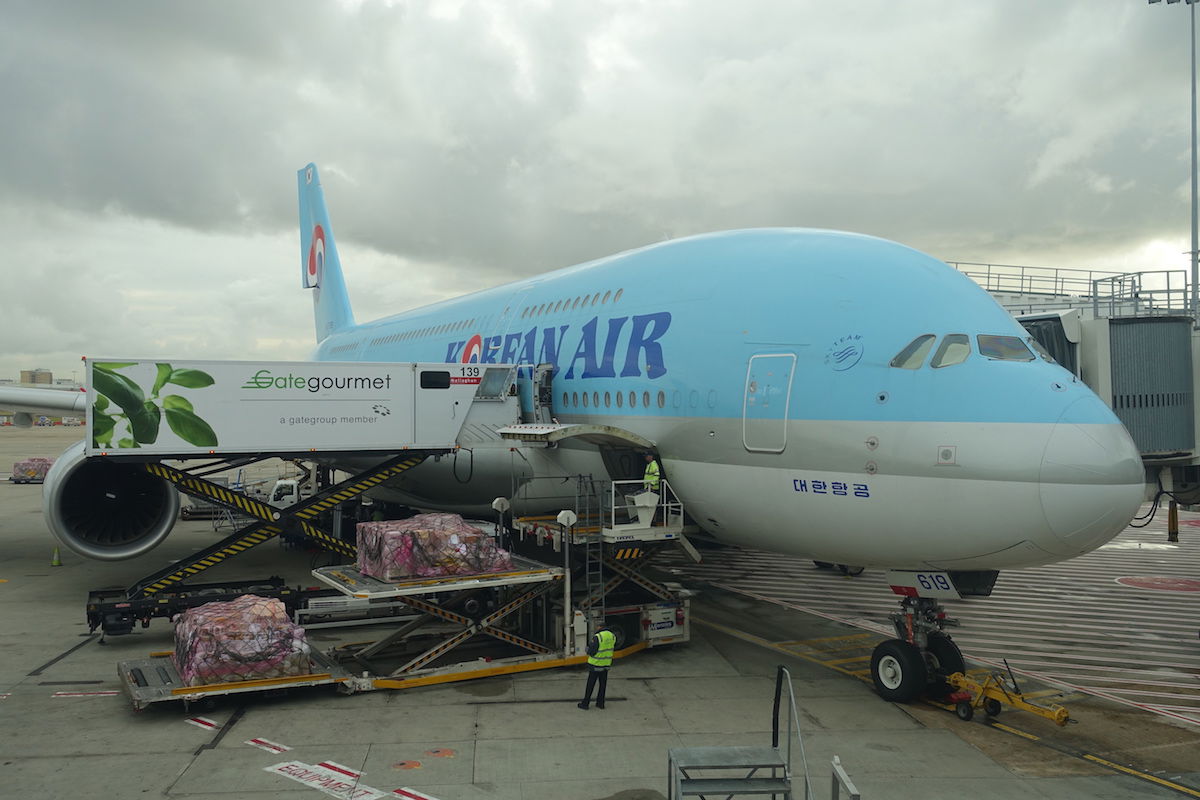 We'll have to see how much longer Korean Air keeps their A380s
The future of Korean Air's first class?
I'll be curious to see how Korean Air chooses to configure these planes. Korean Air has Apex Suites in business class, which I find to be exceptional. They configured their current 787-9s with both first and business class, though the seats in the two cabins are identical.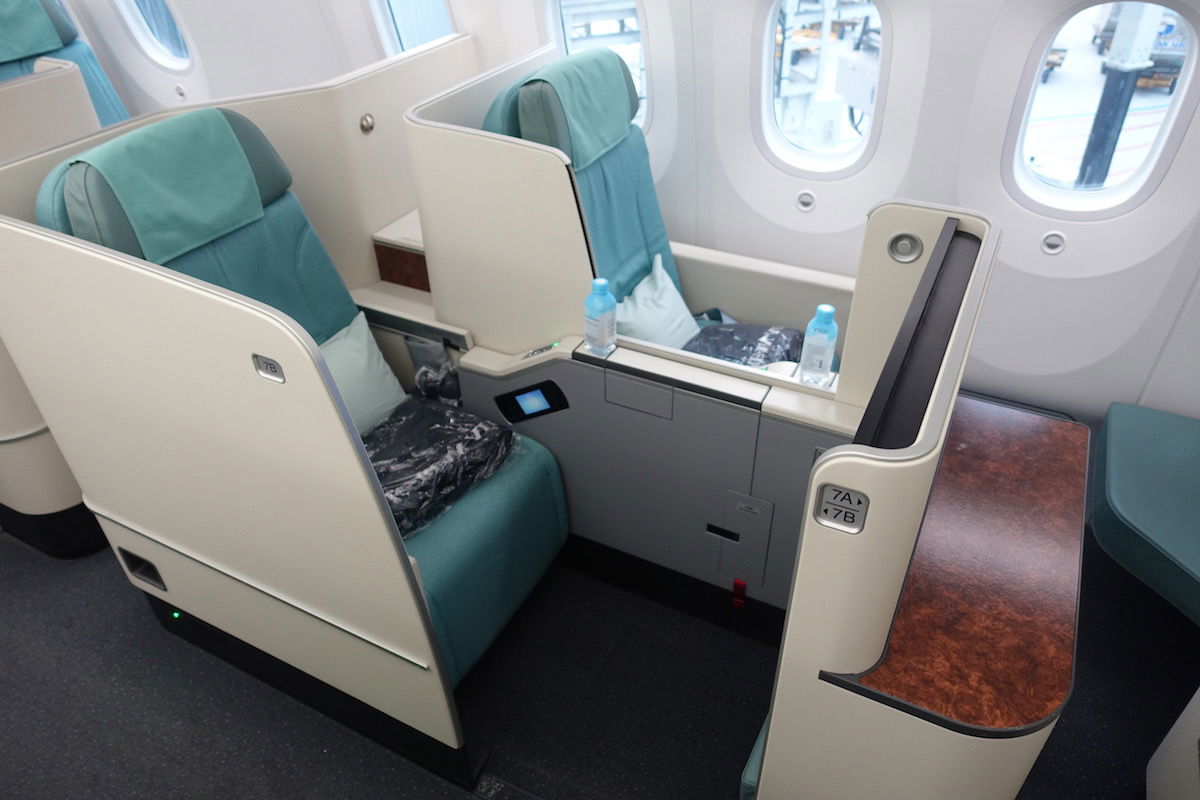 Korean Air's 787 business class
The airline also recently eliminated first class on dozens of routes, including on many 787s.
So my guess is that the 787s will be configured with just two classes. It would be cool to see at least some of them get a "real" first class, but I doubt that will happen.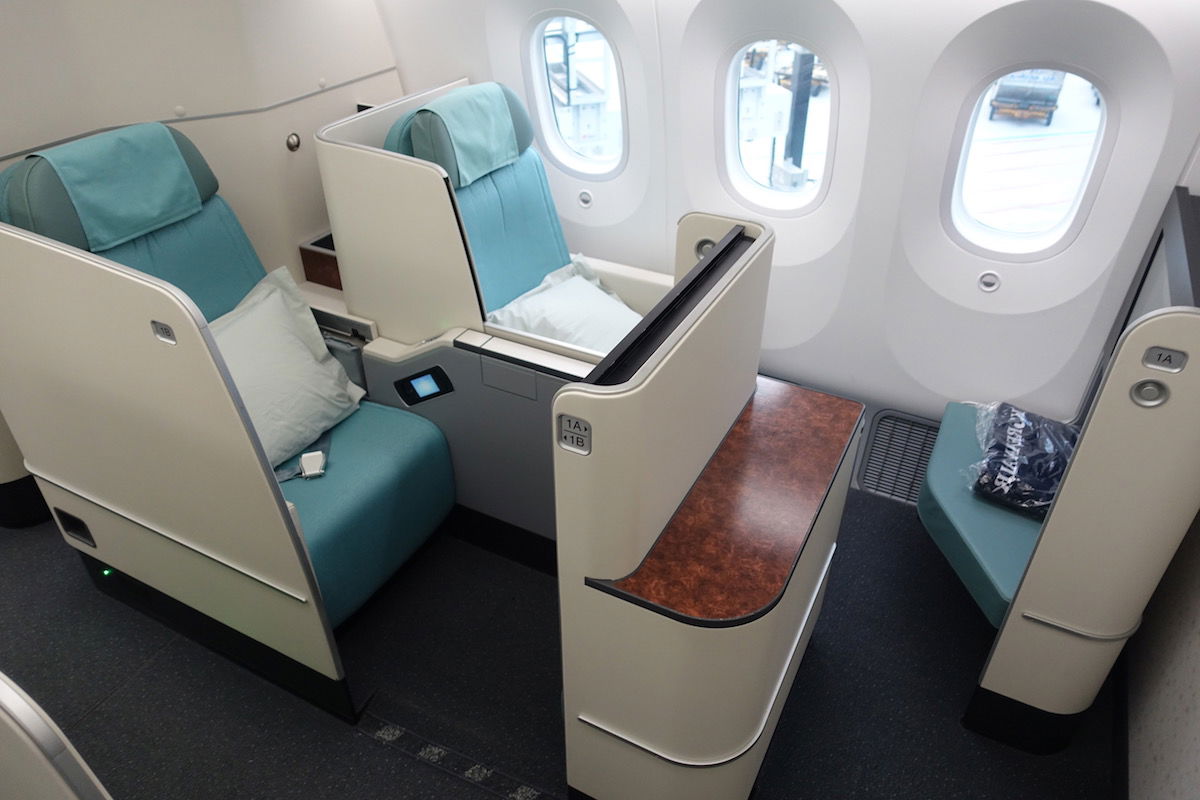 Korean Air's 787 first class
Bottom line
It's logical enough that Korean Air selected the 787 for their fleet renewal, as eventually they'll have 40 787s in their fleet, spread between the -9 and -10. These planes will be able to replace both their A330s and 777s as they age.
Over time I also imagine that the 747s and A380s will simply sail into the sunset, and probably won't make it much past the 10 year mark.
What do you make of Korean Air's 787 order?