One of the most annoying trends in the hotel industry is resort fees, destination fees, facility fees… whatever you'd like to call them.
Essentially these are added mandatory charges that hotels tack on to the room rate.
Hotels charge these fees for a variety of reasons:
They're a way for hotels to try and get more revenue without increasing the "transparent" room rate
It works out better for the hotel than an increase in the room rate, since historically they don't have to pay travel agents a commission on these fees
In some areas it also allows hotels to skirt the typical occupancy tax that otherwise applies on the room rate
Hotels are largely delusional about these fees, and the Hotel Association of New York has stated that guest "appreciate the value offered" by these fees.
These fees are a nuisance, though hotels are private businesses and can choose to do what they want (and we can vote with our wallets). I have two issues, though:
A lot of hotels don't clearly disclose these fees, and I find that to be deceiving
I think there should be government regulations requiring hotels to promote all-in pricing, rather than the "base" pricing before add-ons and fees; there have been similar requirements for airfare, and that seems like a good practice so consumers can make informed decisions
As mentioned above, the absolute worst thing a hotel can do is not at all be transparent about these fees. This is much more common than you'd think, and that's a problem.
For example, Joie de Vivre recently joined World of Hyatt, and these hotels are now largely exclusively bookable through Hyatt's website, rather than through the former Joie de Vivre website (that website redirects to Hyatt's website when it comes time to book).
Both of their New York City properties — Hotel 50 Bowery and Park South Hotel — charge "facility fees." But they simply don't disclose it.
Go through the booking process and you won't see the facility fees mentioned anywhere.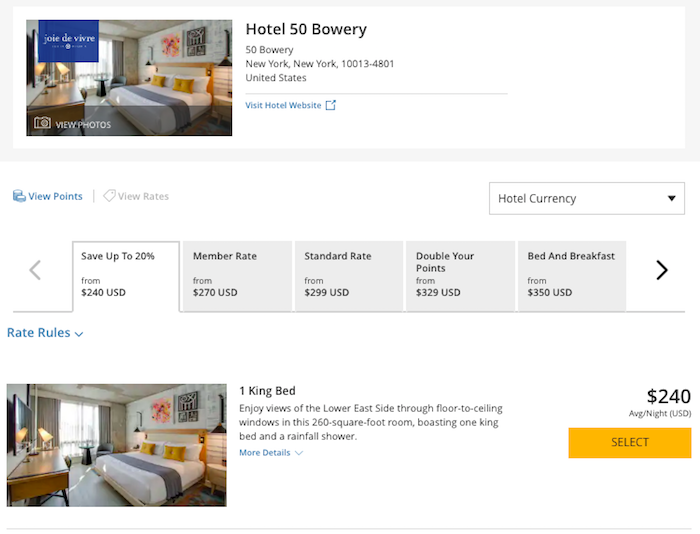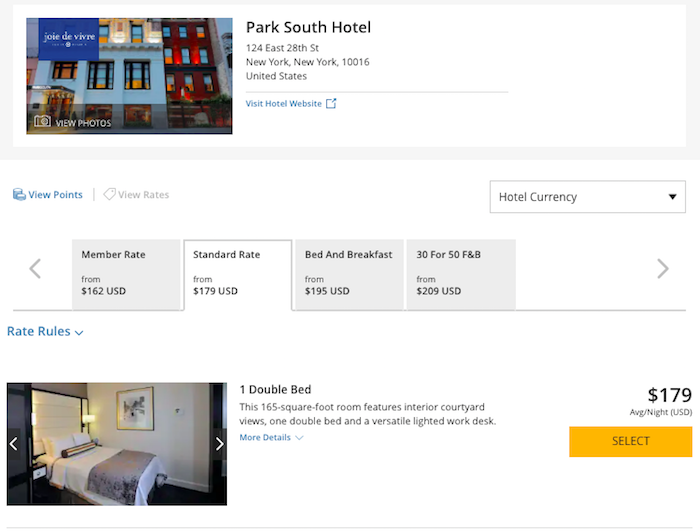 Then when you get to the final page you'll see the "Summary Of Charges," and only when you maximize that will you see a breakdown of all the taxes and fees. This doesn't even list that there's a facility fee, but rather there's a section for "Other Fees."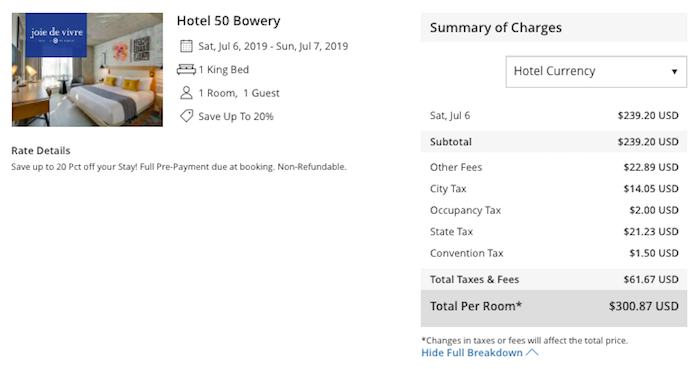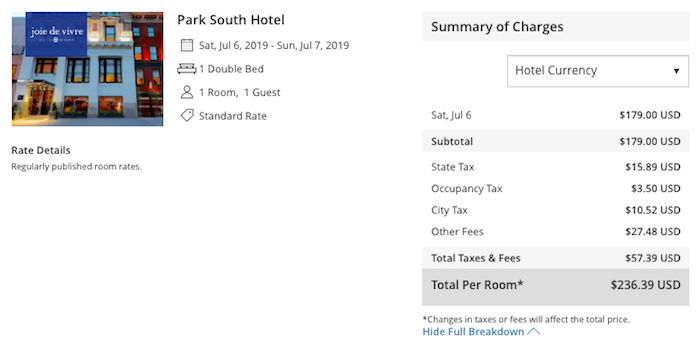 That still doesn't make it clear that this is a facility fee. Nowhere is a facility fee mentioned on Hyatt's website. However, when you go back to Joie de Vivre's website (which many people booking through Hyatt might not even do), you'll find mention of it if you search.
Bottom line
While these fees are terrible across the board, at a minimum hotels need to do a better job of disclosing them. It's completely unacceptable to deceive consumers in this way — it should be made clear during the booking process that these fees are being charged, and what they include.
In the case of these hotels there's zero disclosure on Hyatt's website, and the only context in which they're even mentioned is if you look at a price breakdown under the "Other Fees" section.