Read more: We've seen A321XLR orders from Qantas, Jetstar, Aer Lingus, Iberia, Frontier, JetSMART, and Wizz Air, American, JetBlue, and United. Should passengers dread the A321XLR, though?
Well here comes an A321XLR order that shouldn't be a surprise to anyone.
American orders 50 A321XLRs
American Airlines has just placed an order for 50 Airbus A321XLR aircraft. This deal includes the conversion of 30 A321neo orders (they have a total of 100 A321neos on order), as well as 20 additional A321XLR orders.
The A321XLR is Airbus' new long range single aisle plane, which will be able to operate up to 4,700nm nonstop once it enters service in 2023.
When will American take delivery of A321XLRs?
American will take delivery of their A321XLRs over the following timeframe, which I consider to be pretty quick:
8 in 2023
22 in 2024
20 in 2025
Where will American fly A321XLRs?
American Airlines has desperately been in need of a plane like this. American is in the process of retiring their 757s and 767s, leaving them without a plane to operate long haul flights to secondary markets. The A321XLR fills this niche perfectly.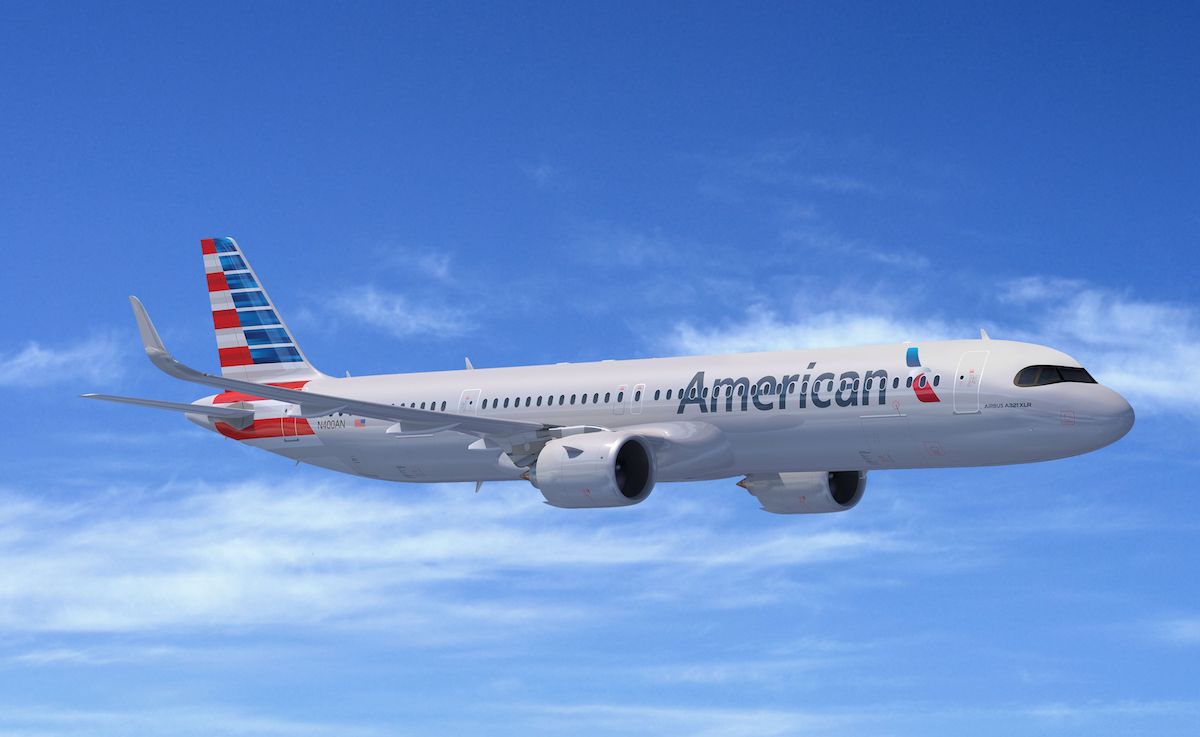 Rendering of American A321XLR
American Airlines is pretty explicit in saying that their primary goal with the A321XLR is to operate the aircraft from US East Coast airports to medium-sized European cities.
So you can expect that the A321XLRs will primarily be based at New York JFK and Philadelphia, and from there they can fly virtually anywhere in Europe. I'd expect them to be flown to markets like Budapest, Dublin, Edinburgh, Manchester, Prague, etc.
However, I'd note that an order for 50 planes is huge, and suggests to me that the planes will be used for many more routes than just East Coast to Europe. I could also see some A321XLRs being based in Miami, and being used for flights to South America.
Here's a map showing the plane's range from New York: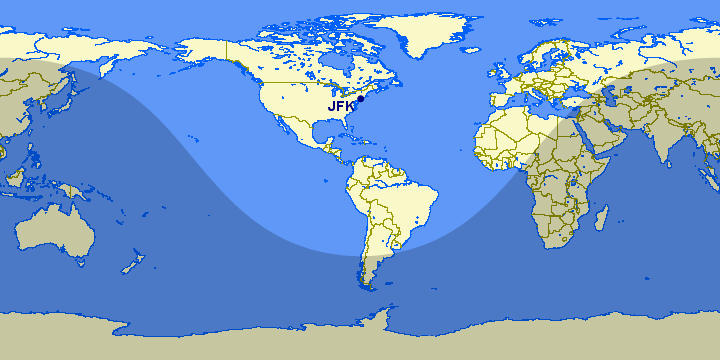 Here's a map showing the plane's range from Philadelphia: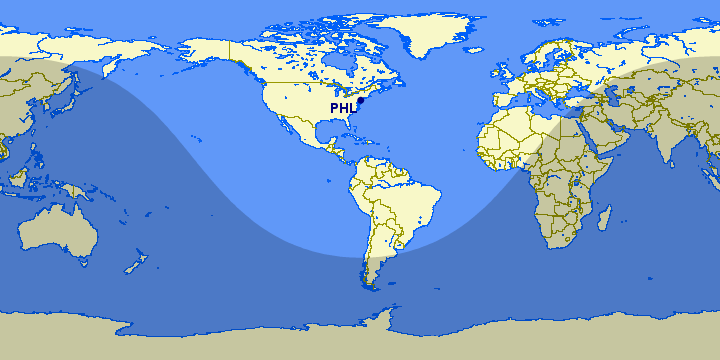 And here's a map showing the plane's range from Miami: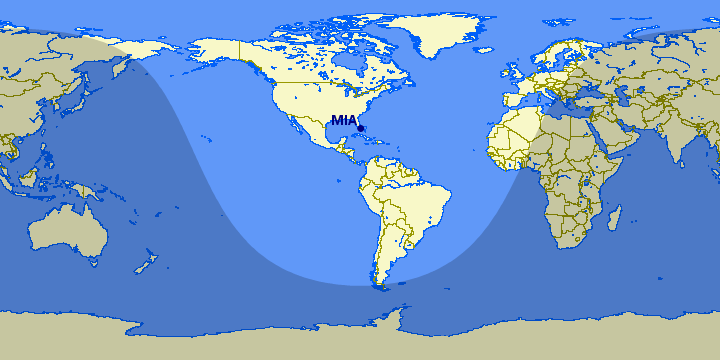 How will American configure their A321XLRs?
Earlier I wrote a post with details on what the A321XLR means for passengers.
While we don't have exact details yet on how American will configure A321XLRs, American President Robert Isom did drop some hints in an interview today:
That's the hope as of now, though we're still several years off from these planes being delivered, and I'm not sure what Isom said has fully gone through American's bean counting department. 😉
If American does in fact go with direct aisle access in business class, perhaps their business class will be similar to the first class product they have on their A321Ts, which are used on premium transcontinental flights.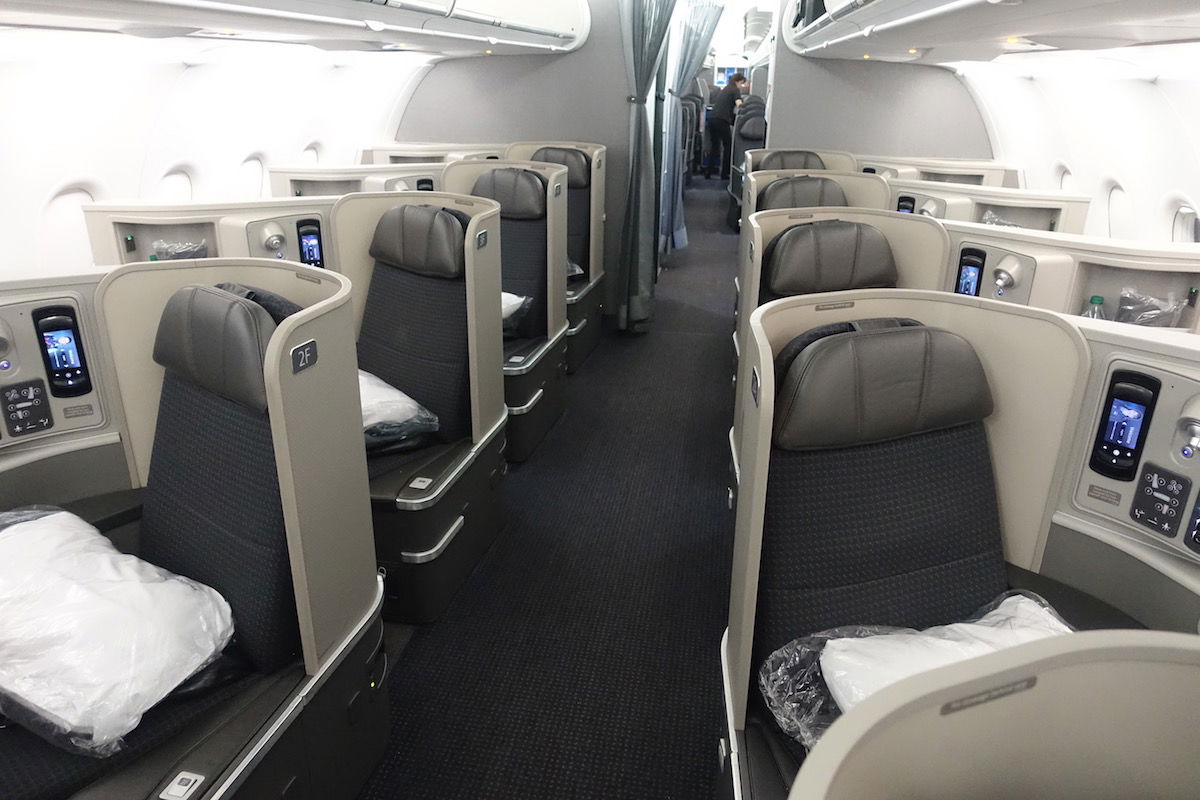 American's A321T first class
So it sounds like American's A321XLRs won't simply have the same B/E Aerospace Diamond seats that they currently have in business class on their A321Ts and 757s.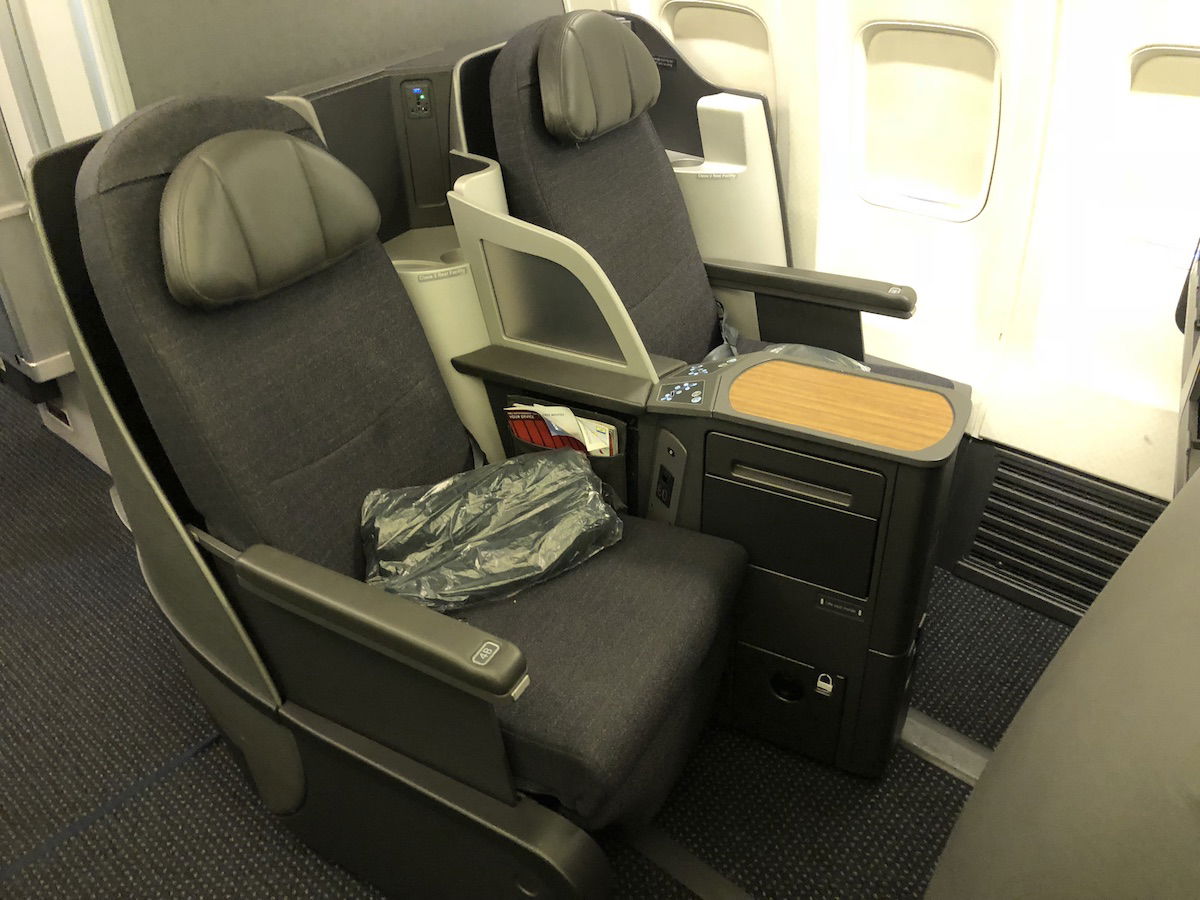 American's 757 business class
American is also considering new business class seats for their other long haul aircraft.
Bottom line
The A321XLR is a plane that American desperately needs, so I'm happy to see they placed this order so they could secure early slots.
Like I said, this order has been rumored for a while, so it doesn't come as a surprise. Though I guess in some way I am a bit surprised that American was actually proactive enough to place the order, since I feel like their strategy lately has just been to do as little as possible while hoping for the best.
What do you make of American's A321XLR order?