I'm spending this weekend in Deer Valley, which is beyond gorgeous. While I love how snow looks, I'm not a fan of cold temperatures, so I'm primarily enjoying this beautiful setting from inside. Furthermore, if there's one thing I learned in Dubai, it's that I can't ski. Nonetheless I'm having an amazing time, and this is the most gorgeous snow I've seen in years.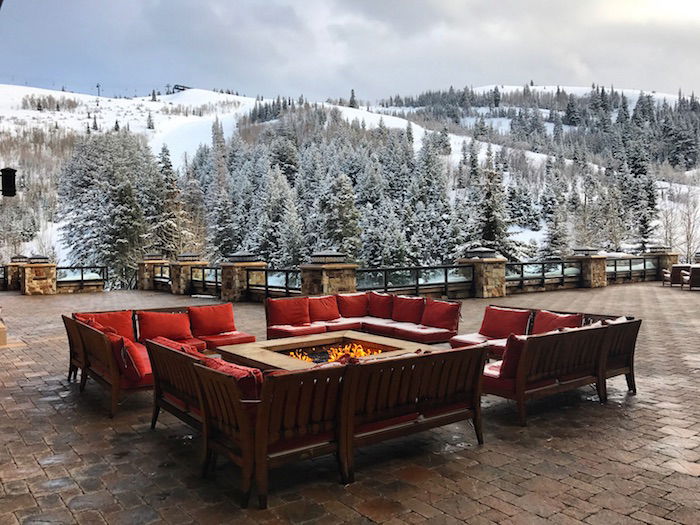 On the miles & points front we saw major changes to Hilton's loyalty program, bonuses on purchased miles, extended credit card offers, and a lot of uncertainty in the light of recent U.S. policy changes.
With that out of the way, here's a recap of this week on the blog:
Featured Stories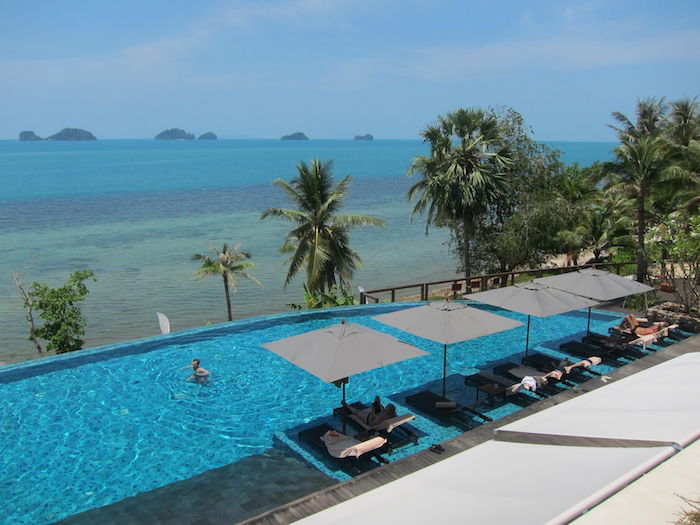 Earlier this week I shared all the details of the new Hilton Honors program, which will be implemented this year.
Perhaps the most significant change is that Hilton is completely reinventing their award pricing. Rather than having a fixed award chart, Hilton will have variable award pricing. The absolute maximum award price for a hotel won't be increasing, while there will be more flexible low season pricing.
---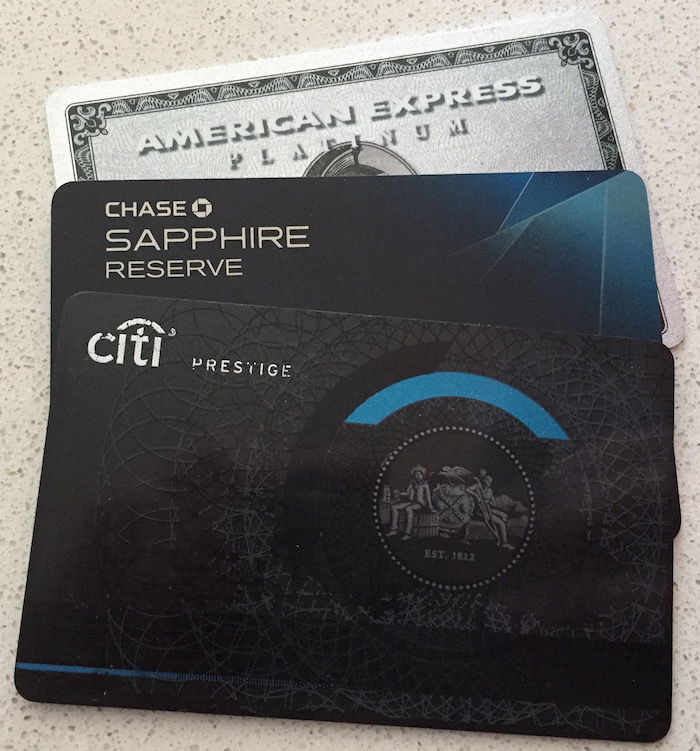 Understandably, a lot of consumers try to avoid credit cards with annual fees. Nobody wants to pay unnecessary fees, though I think a lot of people are under the wrong impression that credit cards with annual fees aren't worth it. While that's sometimes true, paying an annual fee can be a small and worthwhile investment that can get you a big return. You just have to understand the benefits and know what you're doing.
For example, I spend over $2,000 per year in credit card annual fees, and think it's more than worthwhile. In this post I share the cards with annual fees I hold onto long term, and why I do so.
---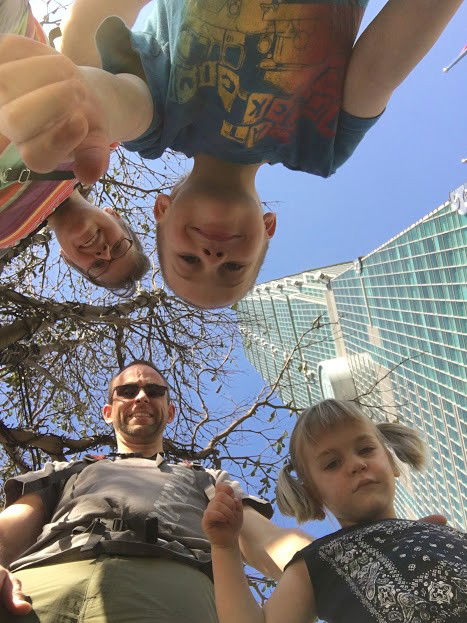 SAS offered a fantastic deal for families the other week where children could fly from the US to Scandinavia for almost free. All you had to do was book one regular adult ticket and then as many as eight kids could fly for just the cost of the taxes and fees, which were about $50. It was an incredible offer and a few of my friends were able to take advantage of it. I even argued that it would be possible to take the kids mileage running on it.
Unfortunately, that deal is now over.
But it turns out that there are other opportunities for kids to fly on revenue fares at a discount. You just have to know where to look.
---

TIPS: Earning Miles & Promos
GREAT American Business Class Fares From Los Angeles To San Juan
Delta Is Offering Double SkyMiles For Travel To Australia
My 2017 American Express Credit Card Strategy
Increased Sign-Up Bonus Extended For One Of Amex's Most Underrated Cards
Buy American Miles For ~2 Cents Each For A Limited Time
50,000 Bonus Miles With The United MileagePlus Explorer Card
Great Travel Savings & Bonus Gift Cards With Upside
LifeMiles Is Offering A 100% Bonus On Transferred Miles
Earn 3,500 Bonus Amex Points For Spending $250 With Hilton
Register Now For Hilton's 2K Every Day Promotion
The British Airways AARP Discount Has Been Extended, But Cut In Half
One Day Left For Increased Bonus On Great No Annual Fee Amex Card
In Case You Missed The Amex Business Platinum 100K Offer (Or Even If You Didn't)…
A Trick For Saving Money On Kids' Travel
10 Best Credit Card Offers For January
TRICKS: Redeeming Miles
American Raises The Cost Of Business Extra Gold Status Nominations
Finally: FlyingBlue Now Lets You Redeem Miles 360 Days In Advance
Here's The Real Reason Hilton Is Changing Their Award Pricing
A Closer Look At Hilton Honors' New Award Pricing
Check Out The Air France FlyingBlue Promo Awards For February!
Now Bookable: 125+ IHG Hotels For Just 5,000 Points Per Night!
A Transpacific Flight Where You Can Get A First Class Seat For Business Class Miles
TRAVEL With Ben (Lucky)
What's The Correct Etiquette When Hotel Housekeeping Is In Your Room?
BOOKED: I'm Finally Visiting Bhutan!
I Just Applied For A Redress Number…
How Much Do I Spend Per Year On Credit Card Annual Fees?
REVIEWS & Trip Reports
Review: Lufthansa Senator Lounge Frankfurt Airport Terminal A
Review: United "Polaris" Business Class 787 Houston To Frankfurt
Introduction: Oslo In Winter
Review: Emirates Business Class A380 Dubai To Los Angeles
NEWS & Updates
The World's New Longest Flight Takes Off In A Few Hours
Was A Lady Removed From A Spirit Airlines Flight For Showing Too Much Cleavage?
WOW Air Has Quietly Adjusted Their Carry-On Allowance
Qatar & Accor's Disappointing New "Industry Leading" Partnership
America's Oldest Startup Airline Is Rebranding
SAS Is Launching An Irish Airline Based In London And Spain
Does A Bora Bora Hotel Owe This Honeymooning Couple Anything?
Garuda Indonesia Wants To Start Flying To The U.S. This Summer!
Etihad Says They Won't Add More Flights To The U.S., But…
All American 777s Will Feature Fully Flat Beds By June 2017
Aer Lingus Will Start Flying Between Dublin And Las Vegas
Details Of The Expanded Partnership Between Etihad & Lufthansa
CONFIRMED: Delta Improves Diamond Medallion Choice Benefits
Air Canada Is Adding Flights To Iceland This Summer
Trump's Presidency Is Changing How Airlines Petition For Routes
Full Details Of The New Hilton Honors Program
Ouch: Garuda Indonesia Downgrades London Route
Etihad May Actually Join The Star Alliance?!?
The CEOs Of Etihad & Lufthansa Are Holding A News Conference Tomorrow…
Amex Is Opening A Centurion Lounge In Hong Kong!
Is China Playing Dirty With American's New Los Angeles To Beijing Route?
Here's What American's CEO Had To Say About This Weekend's Airport "Turmoil"
Donald Trump Blames Delta For Airport Chaos This Weekend
Spirit Airlines Shrinks Their Free Carry-On Allowance Even Further
OMG: Dozens Of Falcons On A Plane!
Etihad Is Starting To Price The Residence More Reasonably
Cathay Pacific's Minor First Class Service Cuts
It's Happening: The First Airline Goes 10 Abreast On The A350
Dubai Is Already Getting A Second St. Regis!
Philippine Airlines Is Introducing Their Best Business Class Product Yet
Qantas' Beautiful (But Also Long And Predictable) New Safety Video
Breaking: Outage Grounds All Domestic Delta Flights
American & Qantas Are Cutting Ties So They Can Strengthen Ties
Trump's Immigration Ban Creates Chaos For Travelers
---
I hope everyone has a great rest of the weekend!