There has been a lot of contention between the "big three" U.S. carriers and the "big three" Gulf carriers for a couple of years now, regarding the Open Skies agreement. The U.S. carriers argue that the Gulf carriers are unfairly subsidized, and there's no way the U.S. carriers can compete.
The U.S. carriers made their case so poorly and hypocritically, and ultimately the U.S. government decided not to take action against the Gulf carriers, at least under the Obama administration.
However, the lobbying group for the U.S. carriers has said that they're excited about working with Trump, and hoping he'll take a tougher stance:
"We look forward to working with President Trump and his team to enforce these agreements and protect American jobs – something that the Obama administration failed to do."
So, there's an interesting development in that regard…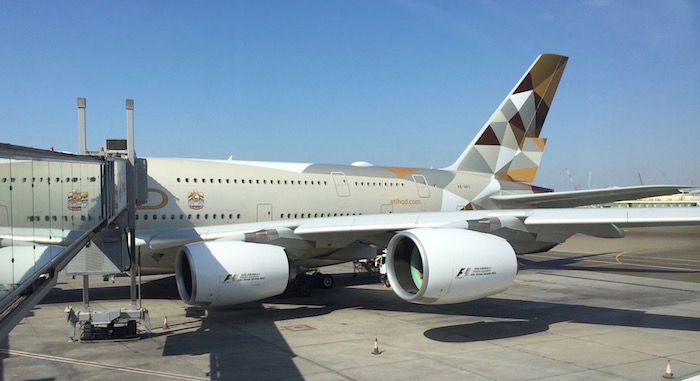 Etihad won't add any more flights to the U.S.
Etihad's CEO announced yesterday that the airline isn't planning on adding any more flights to the U.S. Per Bloomberg:
"We are not flying into any further points in the U.S.A.," Etihad Aviation Group Chief Executive Officer James Hogan said Wednesday in an interview with Bloomberg Television. "We are very comfortable with our American network."

Should U.S. airlines revive claims that Mideast carriers have benefited from illegal aid now that Trump is in the White House, Etihad stands ready to reassert that it has expanded fairly and operates trans-Atlantic services strictly in line with an Open Skies aviation treaty, Hogan said in Abu Dhabi.

"In regards to how that's addressed moving forward, we have to wait and see," said Hogan, who plans to step down later this year. "You can only work with the issues that are in front of you. If those issues are raised again we will tackle them."
Now of course he's not making any long term guarantees here. It seems like he's suggesting we won't see any expansion in the next couple of years, though I don't think this is an absolute, long term promise.
The lobbying group for the U.S. airlines responded by putting out the following statement:
"Etihad has spent a decade using billions of dollars of subsidies to create massive over-capacity and push U.S. airlines out of the Middle East and India. This meaningless pledge will not stop Etihad from continuing to add subsidy-fueled flights to the U.S. markets they already serve. The truth is, Etihad would not be commercially viable without its subsidies," said Jill Zuckman, chief spokesperson for the Partnership for Open and Fair Skies. "And all three Gulf carriers have flooded the United States with a 47 percent expansion in their routes here. The latest insult to injury is Emirates' decision to fly from Athens to Newark, again breaking the Open Skies agreement between the UAE and the United States on just the third day of Donald Trump's presidency."

"Hogan appears to think that the United States should be willing to accept the status quo and just move on. He's wrong. The United States should not tolerate this rule-breaking, bad behavior by the UAE and Qatar that hurts U.S. airlines and costs American jobs."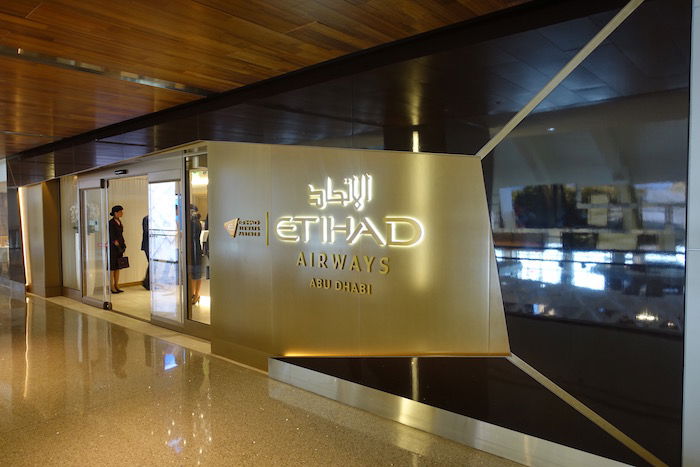 Is this announcement motivated by Trump trade fears?
The Bloomberg article about this is titled "Etihad Heads Off Trump Tensions With Pledge Not to Grow in U.S."
So, was this proclamation by James Hogan something he said as a way of appeasing the U.S. carriers and hoping that the Trump administration doesn't pursue the issue further? In other words, is the airline actually going to make an effort not to add routes to the U.S. to prevent more problems?
I suspect the answer is "no."
The Gulf carriers are cost cutting like crazy at the moment, and are in a pretty bad financial state. Etihad is undergoing major changes, and there are cuts at all levels of the organization. The same is true at Emirates.
I think the reality here is simply that Etihad wouldn't have even considered adding more routes to the U.S. If anything, I think we might see them reduce some frequencies, as they're truly trying to run the airline in as profitable of a way as possible.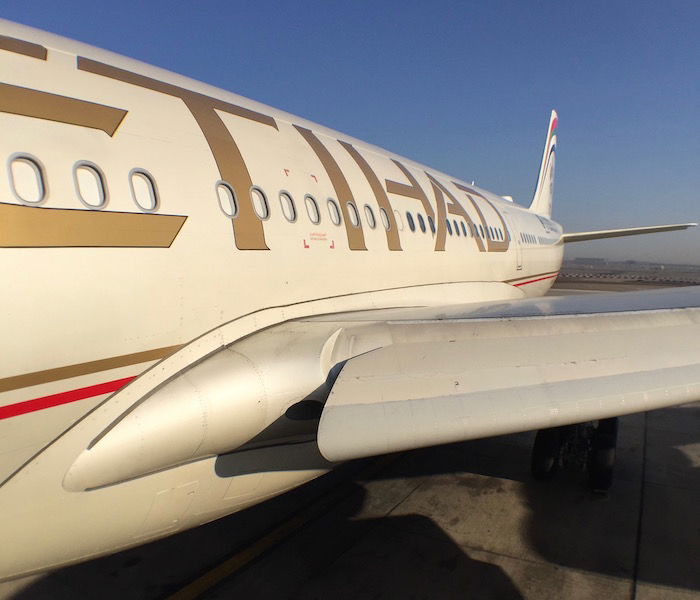 Bottom line
I don't think Etihad is consciously limiting their U.S. growth as a way of appeasing the Trump administration, but rather they're in cost cutting mode, and I doubt we'll see many new routes from them anyway. So they might as well take advantage of that and try to diffuse the current dispute as much as possible.