LifeMiles has rolled out its latest promotion to generate miles — rather than offering an outright bonus on purchased miles, LifeMiles is offering a bonus when you transfer LifeMiles to another member.
Transfer LifeMiles and get a 115% bonus
Through Thursday, December 15, 2022, LifeMiles is offering a 115% bonus when you transfer LifeMiles to another member.

To be clear, this bonus is only valid when transferring miles between LifeMiles accounts. This doesn't apply to transferring flexible points to LifeMiles, for example. This is only useful if you have an existing LifeMiles mileage balance, since you can't transfer miles you don't have.
LifeMiles charges 1.5 cents per transferred mile, and you can transfer up to 75,000 miles per year (before the 115% bonus). In other words, transferring 75,000 miles would cost $1,125, and you'd receive a total of 161,250 miles in the account you transfer to.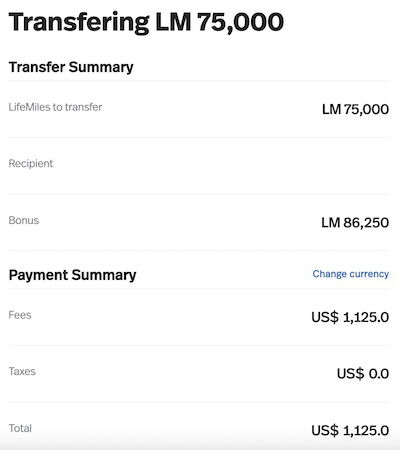 That's like being able to generate miles for 1.3 cents each (since you're generating 86,250 miles for $1,125), while being able to consolidate miles into a single account.
Earning miles for 1.3 cents is a solid price, and is competitive with the cost at which LifeMiles ordinarily sells miles (though LifeMiles has a better promotion on buying miles, valid through December 2). This is a good deal, and is not only useful if you're looking to consolidate miles into a single account, but can also be useful as a method for generating miles.
Make sure you use the right credit card
The real cost potentially gets even lower. If you take advantage of this, keep in mind that LifeMiles processes mileage transactions directly, meaning that this would qualify as airfare spending. Therefore you'll want to consider using one of the below cards for your purchase, since they offer bonus points for airfare spending.
For example, if you're earning 5x points per dollar spent, and you value those points at 1.7 cents each (as I do), that's like a further 8.5% return. That essentially makes the cost per purchased mile ~1.19 cents.
Is generating LifeMiles at this cost worth it?
For context, Avianca is in the Star Alliance, which means you can redeem LifeMiles on all Star Alliance airlines without any fuel surcharges. Really this is the core value proposition of buying LifeMiles, since this is a great way to book Star Alliance premium cabin seats at a huge discount. Check out my guide on how to redeem LifeMiles for ideas on how to redeem these miles.
Personally I generally don't speculatively buy points, but with a specific use in mind this could be a great value, whether you're looking at traveling in first class on All Nippon Airways or Lufthansa, or are looking at traveling in business class on a countless number of airlines.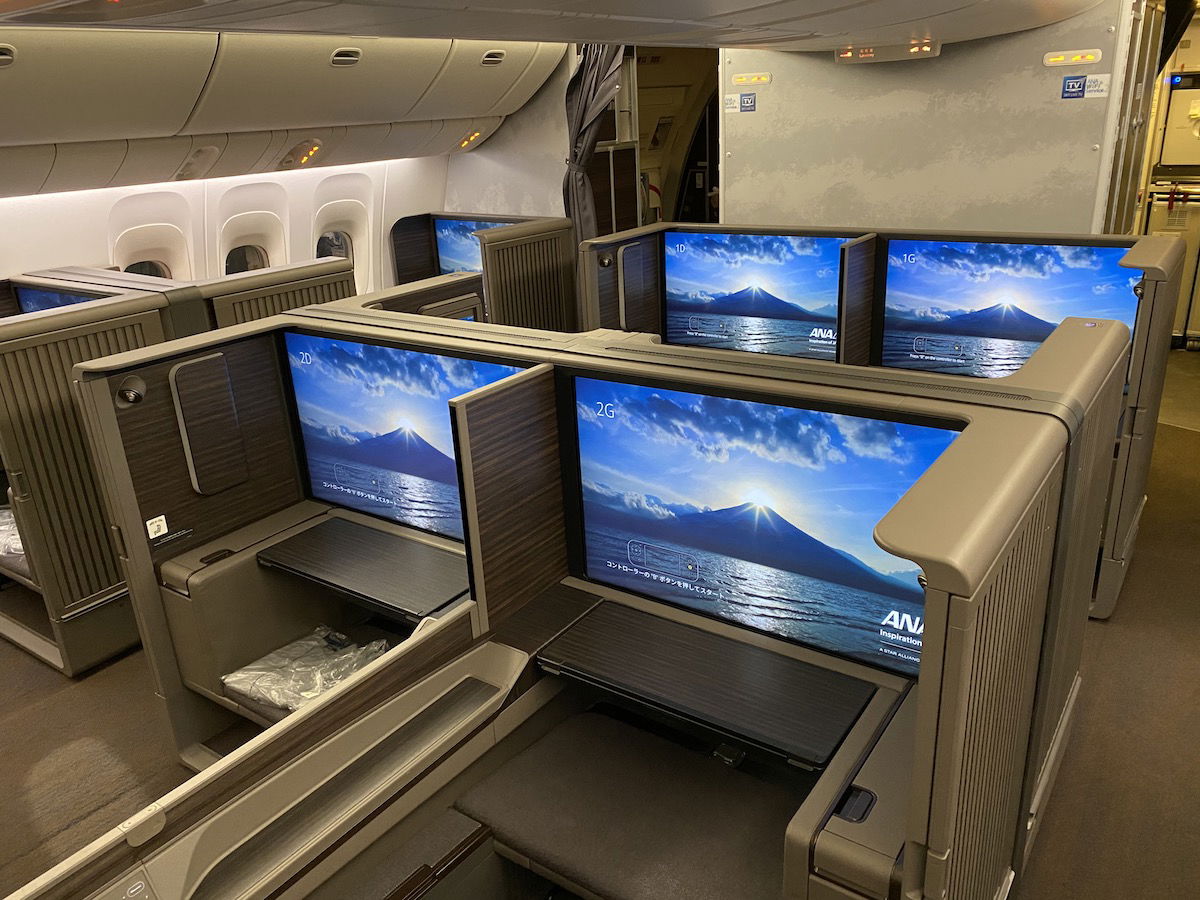 Do note that in some cases LifeMiles doesn't have access to the same award availability as Star Alliance partners, for better or worse. In some cases the program doesn't have access to partner awards that other airlines have access to, and in other cases the inverse is true.
That's why I always recommend doing some "dummy" award searches before acquiring miles in a program, so you can get a sense of how award availability lines up with your needs.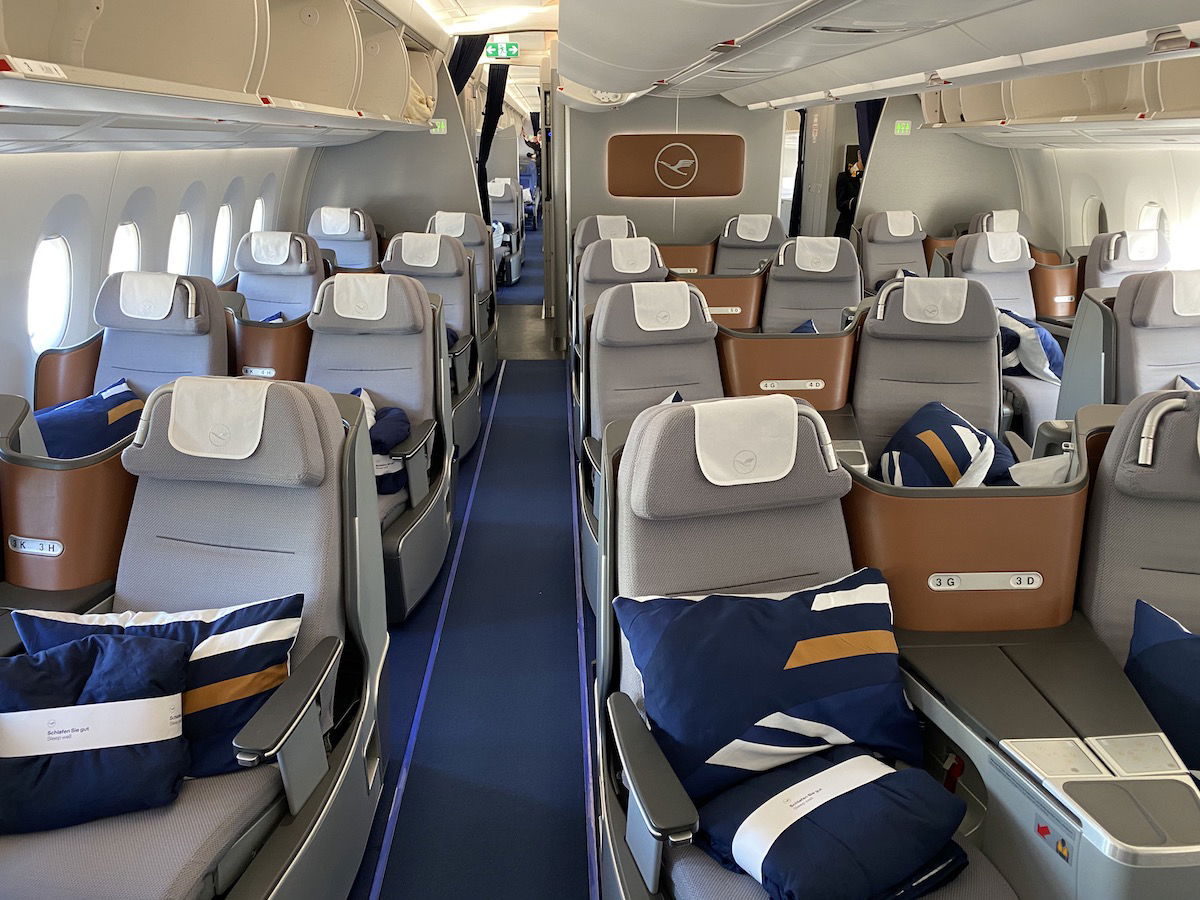 Bottom Line
A few times per year the LifeMiles program offers a bonus on transferred miles, which could represent a good deal. At the moment you can receive a 115% bonus when transferring miles. Being able to generate LifeMiles for 1.3 cents each (potentially even less after factoring in credit card rewards) is a solid value.
However, personally I'd only take advantage of this if you have a fairly short term use in mind for LifeMiles, since it rarely makes sense to buy miles speculatively.
Do you plan on transferring LifeMiles with a 115% bonus?