In November I first wrote about how the U.S. Department of Transportation blocked the expanded transpacific joint venture of American and Qantas.
American & Qantas' expanded cooperation was rejected
American and Qantas increased their cooperation when American added their first two routes to the South Pacific. Specifically, American launched flights from Los Angeles to both Sydney and Auckland. American and Qantas already had a joint venture, though American didn't operate any of the flights across the Pacific.
The intent was that American and Qantas would be expanding together under their joint venture, giving passengers more transpacific options. For example, as part of this Qantas also relaunched flights between Sydney and San Francisco, instead taking some frequencies off their Los Angeles route, since American would be filling that gap.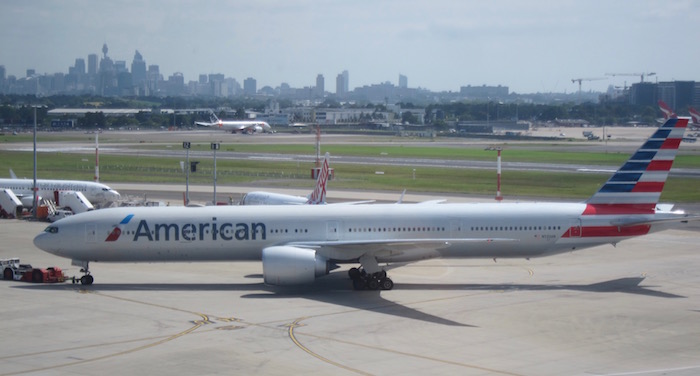 American 777 in Sydney
While Australian authorities had already approved the expanded joint venture, the U.S. authorities hadn't. However, I think both airlines were rather confident it would be approved, as they launched new flights that were motivated by the joint venture.
The way the U.S. DOT saw it, the proposed alliance would substantially reduce competition and consumer choice, without producing sufficient countervailing public benefits.
While the two carriers could have tried to appeal this decision immediately, they instead decided to accept the decision and wait for the Trump administration to take office, and then refile.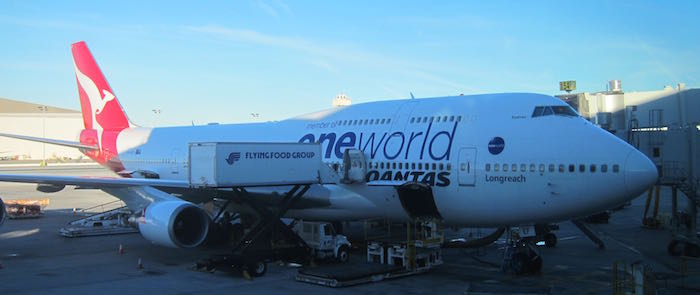 Qantas 747 in Los Angeles
American & Qantas are cutting ties so they can strengthen ties
This shouldn't come as a surprise, but American and Qantas will soon be refiling their application with the DOT, seeking anti-trust immunity for expansion of their joint venture. Per the press release:
The airlines have carefully reviewed the DOT's November 2016 Show Cause Order proposing not to grant approval for their original application and, after considering their options, taken the decision to refile in the coming months.

It's both airlines' view that the DOT's decision didn't take into account precedent, intense competition on trans-Pacific routes, or the benefits that a closer relationship between Qantas and American has already delivered, including two new routes.

The new application will make a strong case for the full consumer, tourism and trade benefits that would come with anti-trust immunity.
As a result, American and Qantas will be scaling back their partnership for the time being, including the following changes:
Qantas will no longer codeshare on American Airlines' services between Sydney and Los Angeles, for new bookings made for travel from 1 February 2017
Qantas will adjust its Qantas Frequent Flyer policy with American Airlines to bring it in line with other oneworld carriers from 1 May 2017
In other words, previously there was near metal-neutrality, meaning that Qantas fliers earned as many points and credits for flying on American between Sydney and Los Angeles as on Qantas. That won't be the case anymore.
On the plus side, this partnership being reduced for the time being shouldn't lead to American cutting their services on the Sydney flight, as they've offered improved service to largely match Qantas.

American offers pajamas even in business class on flights to Sydney
Bottom line
American and Qantas are playing this pretty smart, in my opinion. They waited until there was a different administration in office before contesting the DOT's decision, and they're scaling back their partnership so that it seems less threatening. I would guess they'll get approval from the DOT once they refile, though I certainly could be wrong. After all, I think most were caught off guard when they were rejected the first time around.