"If you can't beat 'em, join 'em." That seems to be the airline industry mantra as of late. For example, Lufthansa spent years talking about how Etihad and other subsidized Gulf carriers are bad for the aviation industry, but now they're partnering with them.
Norwegian's success in Europe
In Northern Europe, SAS' biggest competition is Norwegian, which is an ultra low cost carrier with incredibly low fares that are shaking up the transatlantic market. Norwegian isn't just flying out of Northern Europe, but also operating transatlantic flights out of other markets.
The airline is named after Norway, is registered in Ireland, and has crews based all over the place, including Thailand. They're international, to say the least, and know how to find all the loopholes to achieve the lowest possible cost structure.
SAS simply can't compete with Norwegian on price under their current conditions, though they're trying to.
However, it looks like SAS now has a new strategy for trying to compete with Norwegian — they can't beat them, so they'll join them. 😉
SAS is starting a new Irish airline!
SAS put out a press release yesterday with the headline "SAS complements its production with a new air operator certificate (AOC) and bases outside Scandinavia." That's certainly a nice way to describe the fact that they're going to be outsourcing just like Norwegian.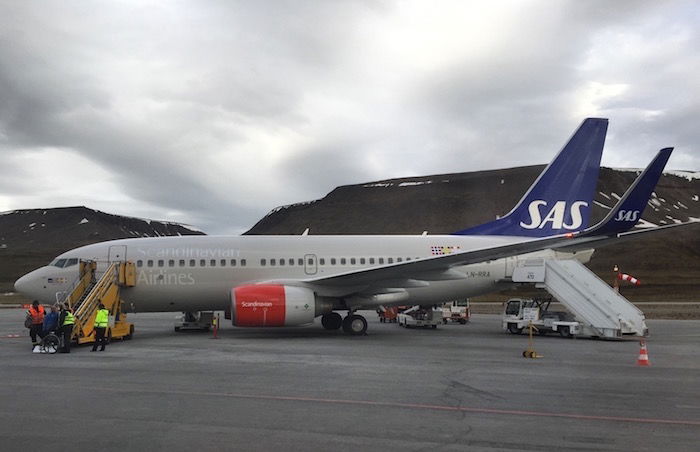 The announcement starts with the following explanation:
The air travel market in Europe is experiencing intense price pressure and rising demand for leisure travel. To secure the company's long-term competitiveness and to take an active role in the growing leisure market, SAS is now taking a further step to reduce the cost differential to newly established competitors.

If SAS is to secure the long-term profitability of key traffic flows and actively participate in the growing leisure market, SAS must have the same preconditions as other market participants.
So, what exactly is SAS doing? SAS will establish a new air operator certificate in Ireland, and will open bases in London and Spain. They plan to have the new operations up and running starting this coming winter. The long term goal is to complement their existing route network, and create an even broader network.
We don't yet know how many planes SAS will dedicate to this operation, what routes they'll operate (they could operate short-haul flights, longhaul flights, or both), if they'll remove business class on these flights, etc. However, it seems that they're basically trying to replicate Norwegian's business model, so I'm guessing we'll start seeing SAS transatlantic flights from cities like London and Madrid.
Historically major carriers haven't been especially successful with launching low cost subsidiaries, though that's not to say this won't work. It's certainly interesting to see SAS try to replicate what Norwegian has done, almost to a "T."
What do you make of SAS' plan for a new low cost Irish operation based in London and Spain?