As I first wrote about a bit over a week ago, I seem to be on some sort of a U.S. government watchlist. I belong to the TSA Trusted Traveler program, and am typically eligible for Global Entry and TSA PreCheck.
Why I think I'm on some sort of a list
For about a month now, I've gotten an "SSSS" (signaling that additional screening is needed) on my boarding pass before every single flight, despite having my Known Traveler Number on each reservation. While in the past I've gotten secondary screening occasionally, I've never had it on back to back trips, let alone six back to back trips.
So it's clear I'm on some sort of a list, though interestingly I've had no trouble at immigration the two times I've gone through since this issue has started; I can still use Global Entry as usual.
I guess my travel patterns caught up with me, as a few weeks ago I flew through Egypt, Jordan, etc., for my most recent airline review trip.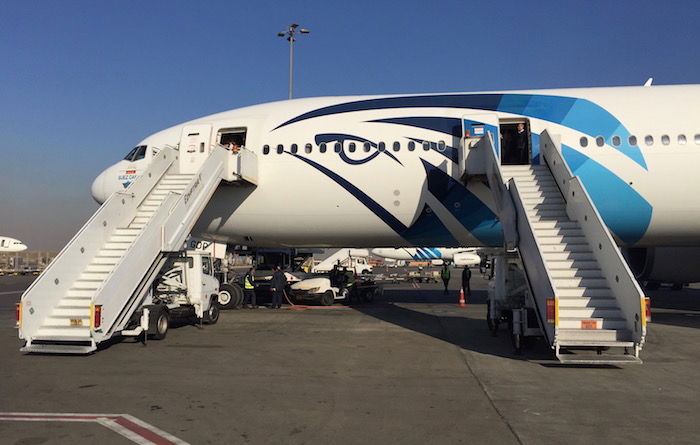 Obviously I'd like to do everything I can to get off whatever list I'm on. In the U.S. it adds at least 10 minutes to the screening process every time, though my bigger issue is internationally, where the additional screening is usually done at the gate. Reviewing airlines is an integral part of my business, and I always make a point of trying to be the first to board, so I can get empty cabin pictures. I can't do that if I'm subjected to a bunch of extra screening at the jet bridge.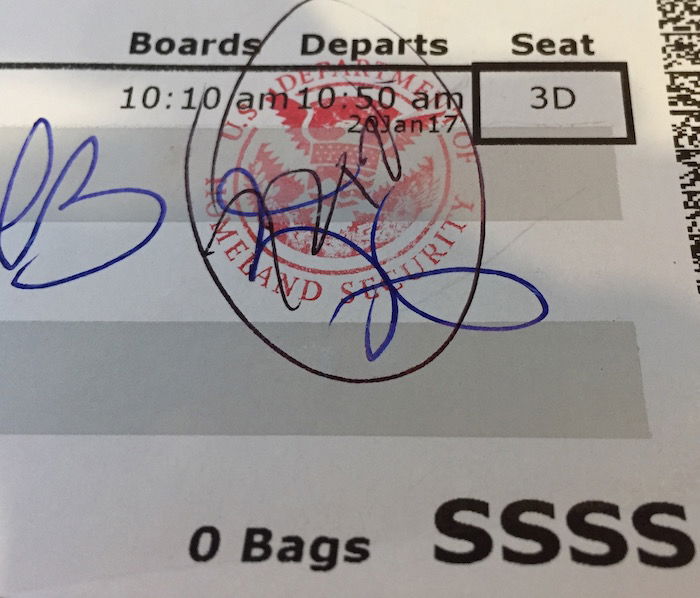 What I'm trying to do about it
Fortunately the DHS has a formal process where you can inquire about your status. It's called the DHS TRIP program, which stands for Traveler Redress Inquiry Program. In theory this should allow you to get a Redress number, which you can add to your reservation so that you're not constantly subjected to additional screening.
So I submitted an inquiry, which was a pretty straightforward process.
I was just asked to select my areas of concern (I chose "I am always subjected to additional screening," "I am directed to a ticket counter every time I fly," etc.). On the next page I just entered my name, passport information, and a brief explanation of my concerns (I explained I'm a travel blogger and review airlines, and realize the places I travel to might look suspicious, but…).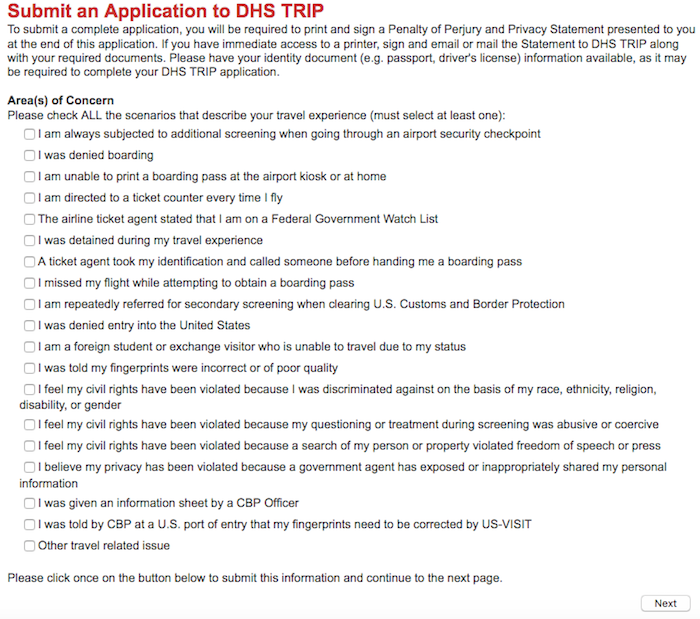 Then I was asked to print the confirmation page, sign it, and email that along with a copy of my passport to the DHS. Once I did that, I got the following auto-response:
Thank you for contacting the U.S. Department of Homeland Security's Traveler Redress Inquiry Program (DHS TRIP).
We have received your email. Please allow two to three business days for a reply. This timeframe may increase during holidays, weekends, or other periods.
Thank you for your patience.
Sincerely,
DHS TRIP
2-3 days seems super fast. Then again, I'm not sure exactly what this process is like, or what sort of response I should expect in two to three days. I assume I won't have an email in a few days stating "hey, we got you off the list, here's your Redress number," but rather that any follow-up email would just be the start of a long process.
Has anyone gone through a similar process? What was it like?
I'll be sure to post again with any follow-ups, as I'm sure I'm not the only person facing this situation.