There's not a U.S. airline more known for their fees than Spirit Airlines. However, they're very transparent about their fees, and don't pretend that they're somehow a premium or full service airline. Instead they have ridiculously low fares, and then charge you for everything, from seat assignments to carry-on bags to printing your boarding pass printed at the airport.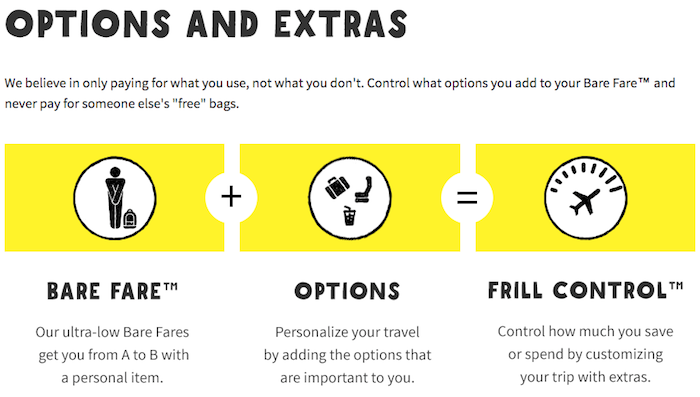 So I respect their level of transparency, especially as their low fares and high fees are what make them unique as an airline.
We're in the process of seeing American and United introduce basic economy fares, where we'll see them charge for carry-ons for passengers who choose to purchase this fare option. Up until now the big three U.S. legacy carriers have offered free full size carry-ons, so this is a pretty drastic move on their part.
Well, you know it's a sad day when Spirit Airlines makes their policy worse so they're not being more generous than the legacy carriers, and that's exactly what's happening here.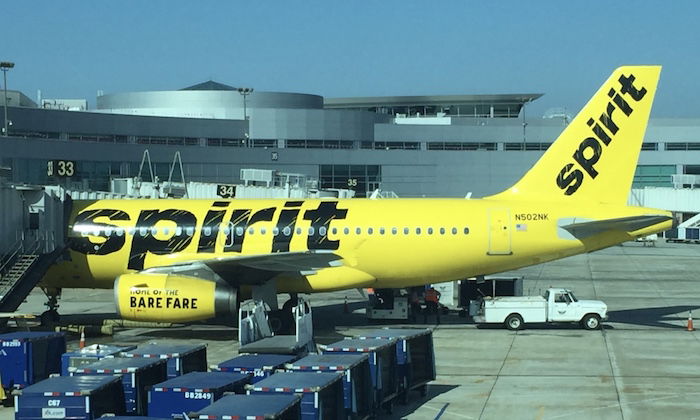 As I said above, Spirit Airlines doesn't let you bring on a free carry-on, but rather just a free personal item. Up until now, the carry-on couldn't exceed 16x14x12 inches, which is 2,688 cubic inches.
Starting April 4, 2017, Spirit Airlines will limit personal items to 18x14x8 inches, which is 2,016 cubic inches. This represents roughly a 25% reduction in the free carry-on allowance.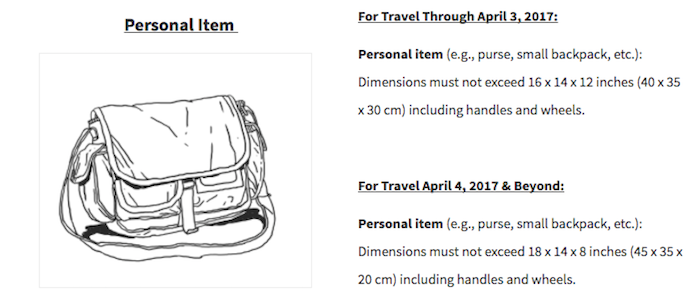 The sad part is that it looks like they made this change so they weren't being more generous than the U.S. legacy carriers. As American and United institute basic economy, they'll have the following limitations on personal items:
American: 18x14x8 inches, which 2,016 cubic inches
United: 9x10x17 inches, which is 1,530 cubic inches
Bottom line
The day has finally come where America's most shamelessly low cost carrier had to change their policy so that they weren't being more generous than America's, ahem, "full service" airlines.