Cathay Pacific has one of my favorite first class products in the world. While they don't have fully enclosed suites, they have a very consistent product, and among the most comfortable beds in the sky.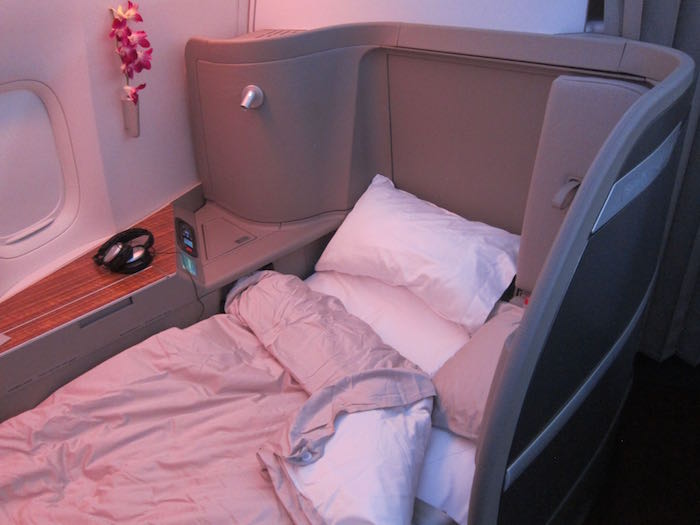 Cathay Pacific has been struggling financially, especially as they're facing increased competition from both Asian low cost carriers and Gulf carriers, which are hurting their yields. Beyond that, they have pretty sparsely configured cabins. For example, on the 777 they have nine seats per row in economy, while 10 has become the new standard (though there are reports that they'll be changing that).
Let's take the Vancouver to Hong Kong market, for example. Cathay Pacific has 340 seats on their three cabin 777s (and only 275 seats on their four cabin 777s), while Air Canada has 450 seats on their three cabin 777s. Between the generally low fares in the market and Cathay Pacific not being able to command much of a price premium in economy, they're really losing out.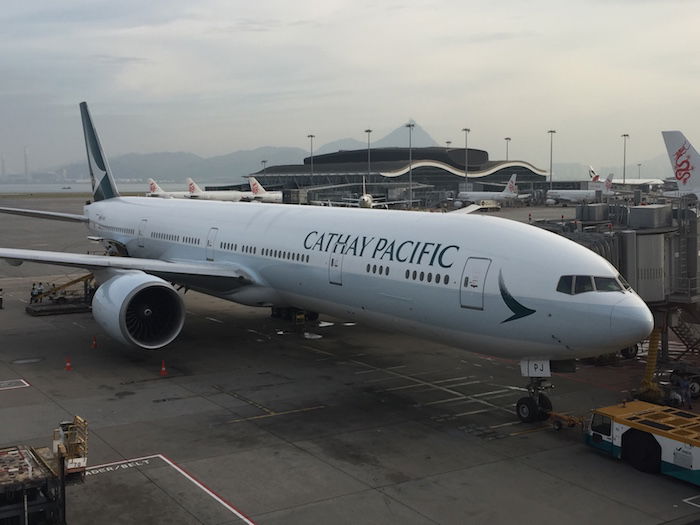 Anyway, while the airline has been cost cutting lately, up until now first class service hasn't really changed. The lack of change in Cathay Pacific first class is what stands out to me in many ways — they've barely changed in the past decade.
Well, Cathay Pacific has made some very minor cuts to their first class service, which I mention more out of interest than anything else, because I don't think they materially change the experience.
For example, they've recently downgraded the chocolates they offer in first class, from individual plates with a variety of chocolates, to little packaged boxes with two pieces each.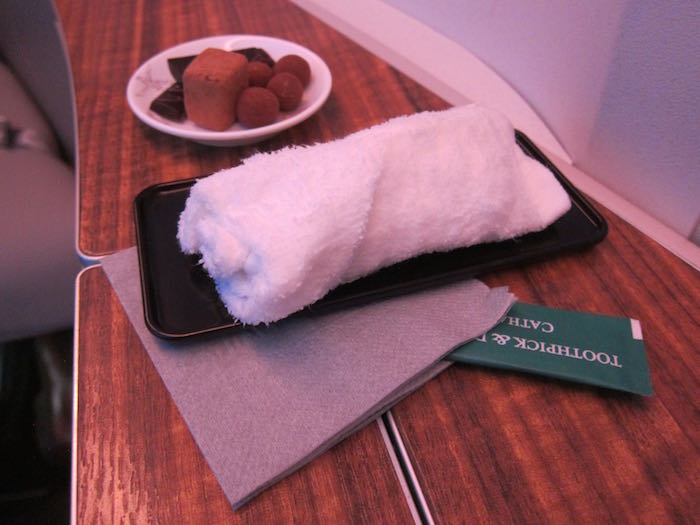 Furthermore, as of February 1, Cathay Pacific is cutting the first class pre-takeoff amuse bouche. This was originally written about in this FlyerTalk thread, though I was able to confirm it with a contact at Cathay Pacific as well.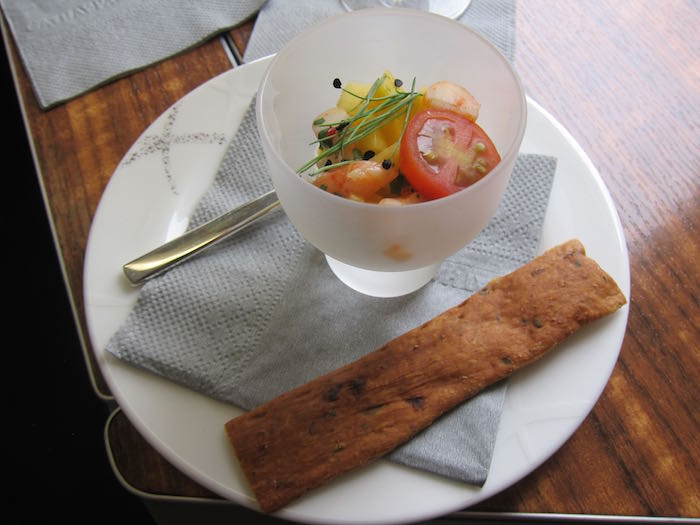 Like I said, I really don't think either of these changes individually is significant. If anything, I find it an odd way to cost cut. They serve each first class passenger a tin of caviar, and continue to serve Krug champagne, while they're cutting an amuse bouche that probably collectively costs $5 per cabin per flight.
I suspect they're trying to maintain the core of what they're known for (good service, seats, champagne, caviar, etc.) while cutting all the frills around the edges. So I suspect this is only the beginning of Cathay Pacific's onboard cost cutting.
It'll be interesting to see if anything else changes.