Historically Philippine Airlines doesn't exactly have a great reputation. Their premium products aren't competitive, and they're just now installing flat beds in business class on some of their newly delivered 777s, even though they'll still have seven seats per row.
Well, Philippine Airlines is doing something interesting on another plane in their fleet, which was previously in a one class configuration. Philippine Airlines has announced that they'll be installing a new business class and premium economy on eight of their A330s, which are presently in a one cabin configuration.
As it stands, these PAL A330s feature an insane 414 seats in a one cabin configuration, making them one of the densest A330 planes out there. As a point of comparison, WOW Air's one cabin A330s feature "just" 342 seats.
Well, it seems they've had a change of heart as to their strategy, as they'll be reconfiguring them this year.
PAL will be reconfiguring eight of their A330-300 aircraft with three classes of service, including business class, premium economy, and economy. Once all is said and done, these planes will have 309 seats.
PAL will have 18 Vantage XL seats in business class, each of which will be a fully flat bed with direct aisle access. Even though the airline isn't using these planes for ultra longhaul flights, they'll feature by far the best business class product in the fleet. This is the same type of seat you'll find in business class on Qantas and SAS.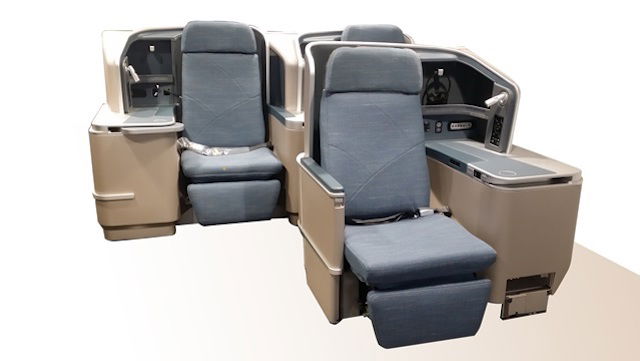 Then PAL will have 24 Zodiac 5810 premium economy seats. They'll have 38 inches of legroom, 19 inches of width, and a recline of eight inches. They should be roughly similar to domestic first class seats within the U.S., except the center armrest won't be as wide.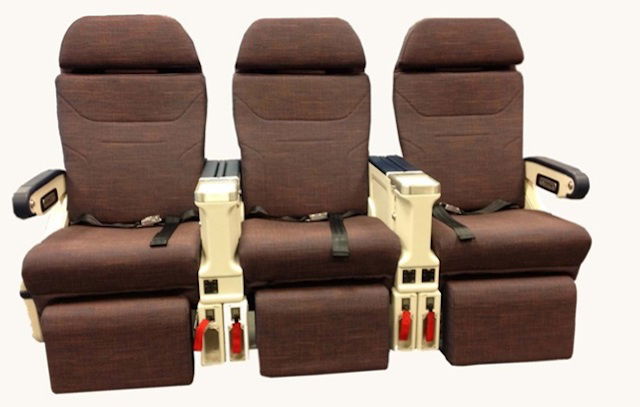 Meanwhile economy will feature 32″ of pitch, and fortunately will feature eight seats per row, while previously they had nine seats per row, which is very tight for an A330.
The planes will also feature audio and video on demand, as well as inflight Wi-Fi.
These planes will be rolled out over a seven month period this year, and will be available to Honolulu starting in June, to Melbourne in July, to Sydney in August, to Singapore in September, to Tokyo Haneda in October, to Tokyo Narita in November, and to Osaka in December. Given that the reconfiguration process hasn't yet started, that's still subject to change.
Philippine Airlines' leadership does seem serious about improving the airline, though their journey to become a "5-star airline" might be a bit of a stretch:
"As we journey on to becoming a 5-star, world – class, full service carrier with a heart, we devote our efforts towards enhancing the total travel experience. Our cabin reconfiguration efforts combined with meticulous seat and IFE selection are in line with our goal to make each and every flight pleasant, comfortable and convenient", PAL President and Chief Operating Officer Jaime J. Bautista said.
Kudos to PAL on these very nice planned improvements. It's just a shame that their U.S. routes are operated primarily by 777s, which aren't particularly competitive.
I'm still hoping to fly with them soon between New York and Vancouver, given the cool fifth freedom route they operate…
Has anyone flown PAL recently? Are they actually improving?