I've been traveling quite a bit this week, though exclusively within North America. We started off the week in beautiful Newfoundland, where we visited Fogo Island — I'll have more on that shortly. Then I've spent the balance of the week in New York, as I had the chance to speak at the [email protected] conference, and then attended the Freddie Awards. I'm not going to be flying much in the coming week, but then have a crazy couple of weeks of travel after that.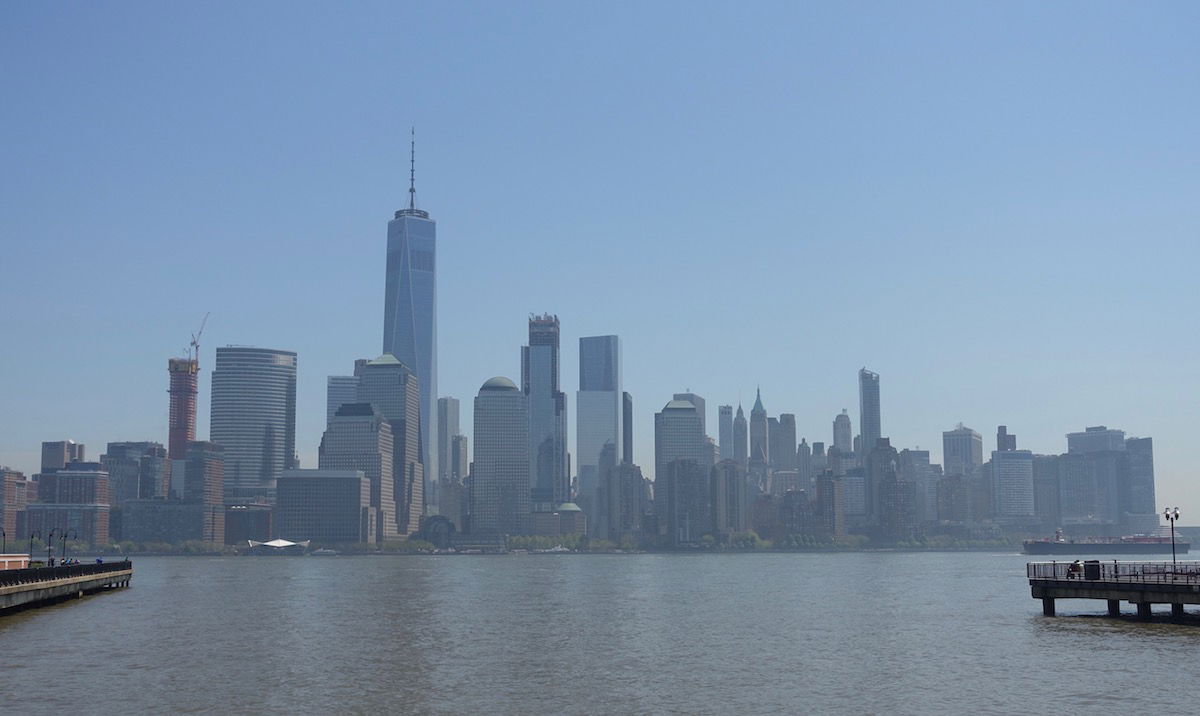 On the airline and hotel front, we've seen quite a few announcements, including United revealing some policy changes, Qatar Airways announcing flights to San Francisco, Etihad adjusting their A380 route network, Alaska changing their Priority Pass access policy, and more.
With that out of the way, here's a recap of this week on the blog:
Featured Stories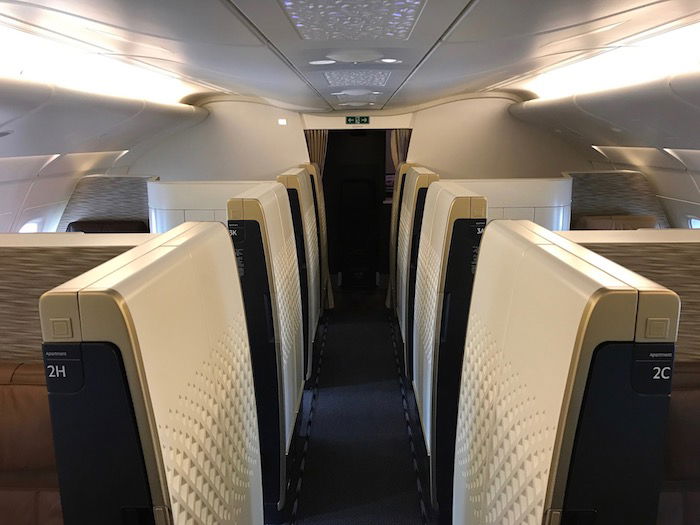 View from the Wing constantly makes the claim that the Etihad A380 First Class Apartment is the world's best first class product.
But the more I've flown it, the more I find that the other aspects of the experience just don't come close to putting Etihad in the number one spot. So here are six reasons that Etihad's A380 First Class Apartment isn't the world's best first class product:
---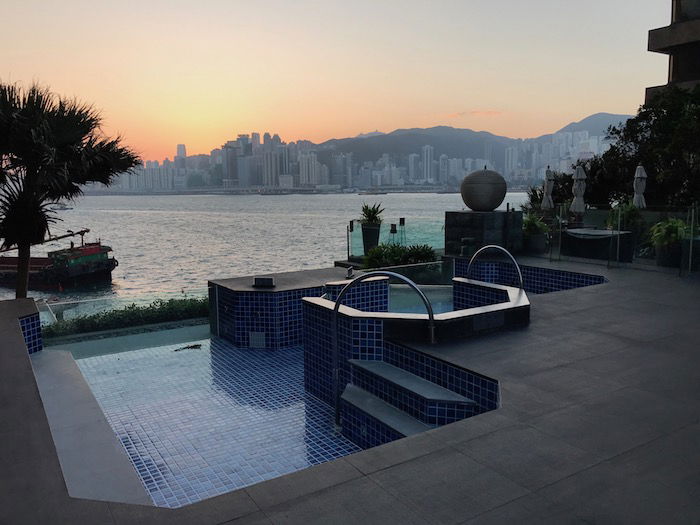 Hotel credit cards are among the best when it comes to offering perks just for holding onto cards and paying the annual fee.
There are even three hotel credit cards that offer an annual free night certificate just for paying your annual fee every year. There's no spend requirement, and a vast majority of people should be able to get outsized value out of this perk.
---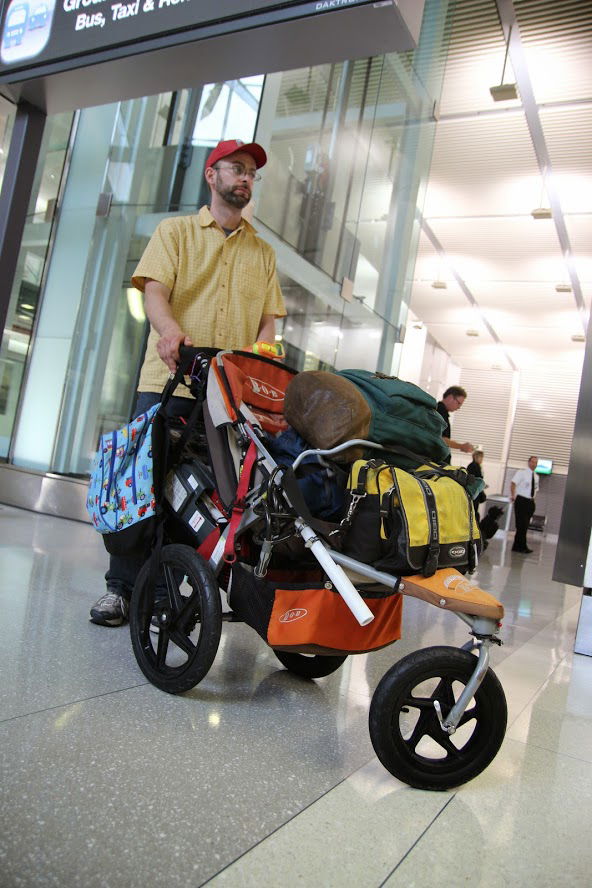 Just as the United dragging incident sparked a lot of interest regarding the finer points of how airlines overbook flights, the American strollergate altercation involving the mother of twins has led to a lot of discussion about the finer points of flying with strollers, prams, baby buggies, or the like.
It turns out I've had quite a bit of experience traveling with a stroller given that my wife and I have taken our kids — now aged 5, 4, and 1 — on multiple international trips each year since they were born. In fact, I would say that our BOB Revolution stroller is probably our most coveted piece of travel gear, and the one thing most responsible for allowing my wife and I to maintain much of our pre-kid jetset lifestyle.
---

TIPS: Earning Miles & Promos
Plastiq Says We'll Love The Changes To Their Referral Program — Are They Right?
How To Get Value Out Of Today's Sale On Choice Privileges Points
Convert Hotel Points Into American Miles And Earn A 25% Bonus
Score A Fourth Night Free (And More) At Starwood Hotels In Paris This Summer
Full Details Of IHG's Spring 2017 Accelerate Promotion
Etihad Guest Has Started Selling Miles
Which Hotel Credit Card Offers The Best Annual Free Night Perk?
Hilton Is Offering Up To Triple Points With Their Next Global Promotion
Today Only: Buy Discounted Avis Car Rentals & Status
10 Best Credit Card Offers For April
The Cheapest Rate I've Ever Seen On Purchased IHG Points
Alaska Is Offering A Flash Sale On The Purchase Of Miles
That Was Quick — Approved For The BA Visa Card!
TRICKS: Redeeming Miles
American's Lack Of Award Availability Is Inexcusable
Amex Is Extending The Pay With Points 50% Refund For Some
Bad News: The Amex Business Platinum Card 50% "Pay With Points" Rebate Is Being Cut
Hilton Now Lets You Pool Points Across Accounts For Free
A Frustrating Way Some Hyatt Hotels Play Games With Award Availability
Now Bookable: 100 IHG Hotels For Just 5,000 Points Per Night!
Amex Is Slowing Down How Quickly The 50% Points Rebate Posts
TRAVEL With Ben (Lucky)
How To Fly With A Stroller In The United States
Tips For Going Number Two On A Plane With Grace
I'm So Dumb: I Accidentally Just "Downgraded" Myself Out Of An Exit Row
Conclusion To My Etihad Stopover Drama: I Got A $1,500 Per Night Suite After All!
How I Scored The Best Seat On A Frontier Redeye For Free
Etihad Finally Confirmed My Abu Dhabi Stopover Hotel… With A Catch
6 Reasons Etihad's A380 First Class Isn't The World's Best
Arranging An Etihad Stopover Hotel Is Like Pulling Teeth (Even If Flying In The Residence)
REVIEWS & Trip Reports
Review: Singapore Airlines Business Class 777-300ER Hong Kong To San Francisco
Review: United Club Hong Kong Airport
Review: United Business Class 777-300ER San Francisco To Hong Kong
Review: United Club San Francisco Airport
Review: United Club Los Angeles Airport
Review: Shangri-La Barr Al Jissah Resort Al Husn, Muscat
NEWS & Updates
Virgin America Has Stopped Accepting Applications For Their Credit Card
United's Latest Customer Email
Royal Jordanian Addresses A Different "Fear Of Flying"
British Airways Flight Diverts To The Azores After Someone Tries To Self Upgrade
Don't Get Dao-ed: How To Tell If Your United Flight Might Be Overbooked
United Reveals 10 Policy Changes Following "Dragging" Incident
That Was Quick: United Reaches Undisclosed Settlement With Dr. Dao
The World's New Longest Flight Is Now On Sale
Priority Pass Members Can No Longer Bring Guests Into Alaska Lounges
American Is Deferring Delivery Of Their A350s… Again
Uber Is Making Changes To Their Ratings System
Etihad Is Introducing Double Daily A380 Flights To Sydney
Want To Buy An Airline? Alitalia Will Shortly Be Up For Sale
Priority Pass Isn't Cutting Ties With Alaska Lounges, But…
Hilarious: United Ads Pulled From The Tribeca Film Festival Because People Couldn't Stop Laughing
The Electronics Ban May Soon Be Expanded To Flights From The UK To The US
Alitalia Employees Vote On Liquidation Over Pay Cuts & Layoffs
Alaska & Virgin America Are Moving To JFK's Terminal 7
The Roughest 747 Landing I've Ever Seen
Qatar Airways Is Adding Flights To San Francisco In 2018
Qatar Airways' First Plane Is Now Being Configured With Qsuites
Etihad Is Discontinuing A380 Service To Melbourne
Another Perspective On The American Airlines Strollergate Incident
Alitalia Is Adding Flights Between Rome & The Maldives
The Park Hyatt St. Kitts Opening Is Delayed… Again
American Airlines Flight Attendant Grabs Stroller From Mother Boarding Plane
---
I hope everyone has a great rest of the weekend!