Alaska and Virgin America are still in the early stages of their merger, and have a lot of work to do in terms of consolidating and streamlining operations. This includes things like updating interiors, consolidating operations at airports, etc.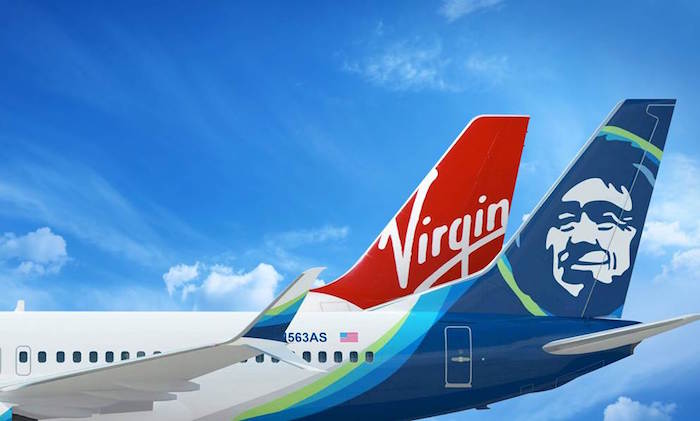 Historically Virgin America is the airline with the stronger presence at New York's JFK Airport. Up until now Alaska has only had a single flight to JFK, and they'll soon be adding a flight from Portland to JFK.
Well, the "new" Alaska has just announced their plans for their future at JFK. Alaska and Virgin America will be consolidating operations at JFK's Terminal 7 as of October 2017. Presently Alaska operates out of Terminal 8, while Virgin America operates out of Terminal 4.
For those of you not familiar, Terminal 7 is primarily used by British Airways. It was also the former home of United, though they pulled out of JFK a couple of years ago. Furthermore, Cathay Pacific used to operate out of Terminal 7, but they switched to Terminal 8 earlier this year. Per the press release:
The airlines will join Alaska Global Partners British Airways, Qantas and Icelandair in Terminal 7, providing guests convenient access to a combined 17 daily flights to top global destinations across Europe and Australia. Alaska allows Mileage Plan members to travel and earn miles to more than 900 destinations around the globe through a unique network of international partners, with many flying out of JFK.

Alaska recently announced it will build an airport lounge at JFK, which will open in early 2018. Additional enhancements to the Terminal 7 airport experience, funded by an investment from British Airways, will help increase the efficiency of TSA security screening and provide new concessions for guests within the terminal.
British Airways is spending $65 million to modernize Terminal 7, so the terminal should be getting significantly nicer. It's also interesting that Alaska will open a lounge at New York JFK, as neither Alaska nor Virgin America have one up until now. I imagine this will take over the space of the former United Club, which is currently empty. This is also potentially good news for Priority Pass members, since Alaska Lounges are typically also Priority Pass lounges (though they often place capacity restrictions on them, which is annoying).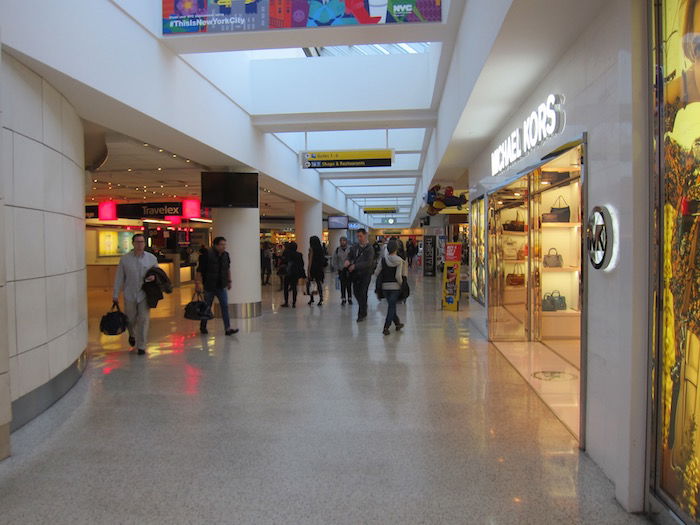 JFK's Terminal 7
Perhaps the one downside is that Virgin America First Class and Main Cabin Select customers can presently purchase access to Virgin Atlantic's Clubhouse. The cost is $75 per person, which isn't cheap, but it's actually a fantastic lounge, so it's a nice option to have. So soon there will potentially be free access to lounges, though the lounge won't be nearly as nice.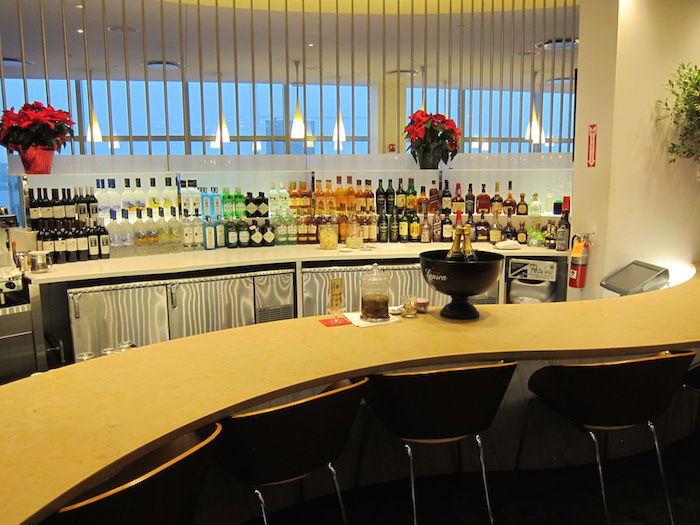 Virgin Atlantic Clubhouse New York JFK
Bottom line
Alaska and Virgin America consolidating operations at JFK makes sense, and Terminal 7 is the logical terminal to move to, given that it has room for them to grow. It also allows them to build their own lounge, which I'm looking forward to. That being said, security at Terminal 7 can be pretty awful in the evenings, so I hope they have a TSA PreCheck lane, and do what they can to staff the checkpoints sufficiently in the evenings.
What do you make of Alaska and Virgin America moving to Terminal 7 at JFK?