As we've known for a while now, Qantas will be commencing flights between Perth and London as of 2018, which will be the world's longest flight. They've been drawing out the hype surrounding this new route, and also surrounding their new 787-9, for quite a while.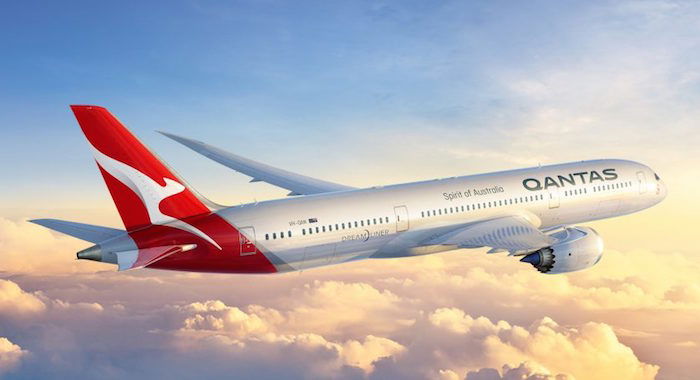 Well, this flight is now on sale. Qantas will be launching daily nonstop flights between Perth and London as of March 24, 2018. The flight will operate with the following schedule:
QF09 Perth to London departing 6:50PM arriving 5:10AM (+1 day)
QF10 London to Perth departing 1:30PM arriving 1:15PM (+1 day)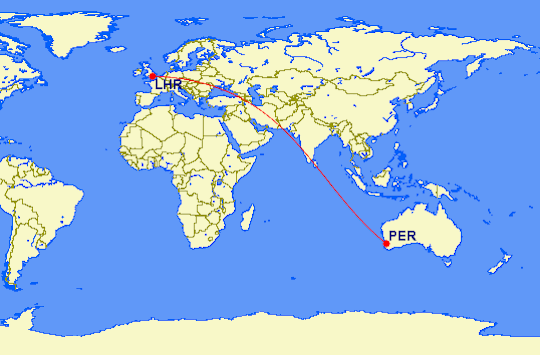 The flight will cover a distance of ~9,130 miles in each direction, and the westbound flight will take 17hr20min, while the eastbound flight will take 16hr45min.
The 787-9 will be in a premium heavy configuration, with a total of 236 seats. This includes 42 business class seats, 28 premium economy seats, and 166 economy class seats. Qantas will have modified Vantage XL seats in business class on their 787s, all of which will feature direct aisle access and quite a bit of privacy. It's similar to the seat they have on their A330s.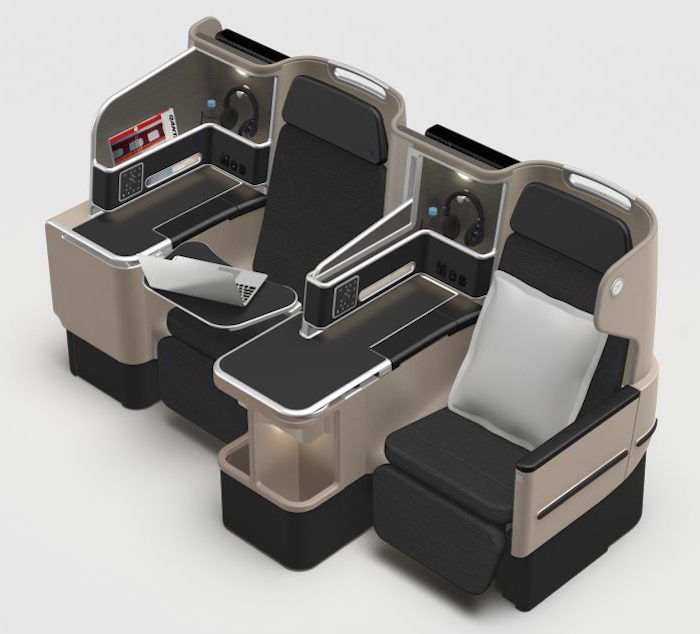 Per AirlineRatings, roundtrip pricing on Qantas' new flight starts at 2,270AUD in economy, 4,250AUD in premium economy, and 9,725AUD in business class.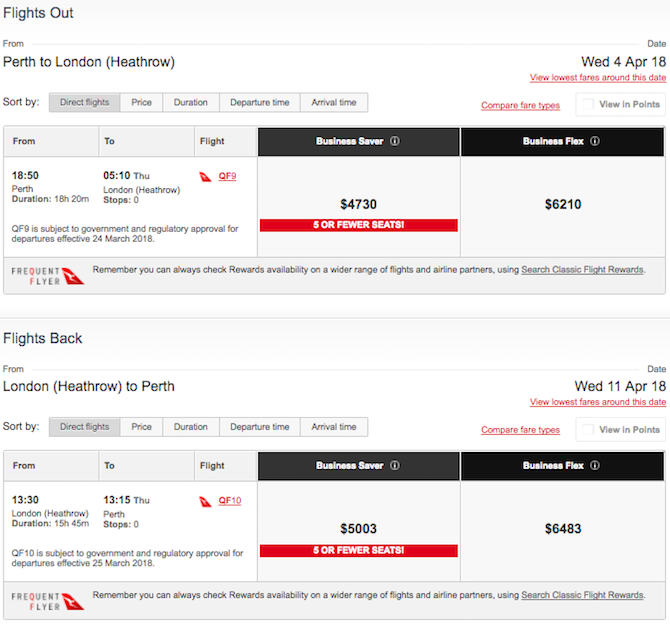 Qantas presently operates A380 flights to London from both Sydney and Melbourne, and those flights operate via Dubai (and Qantas has pick-up rights between Dubai and London, so you can fly them exclusively in the market if you'd like). In late March, Qantas will be discontinuing their current flight between Melbourne and London, since they think there's not enough room for the additional capacity that's being added. I wonder what route they'll be using the A380 for instead.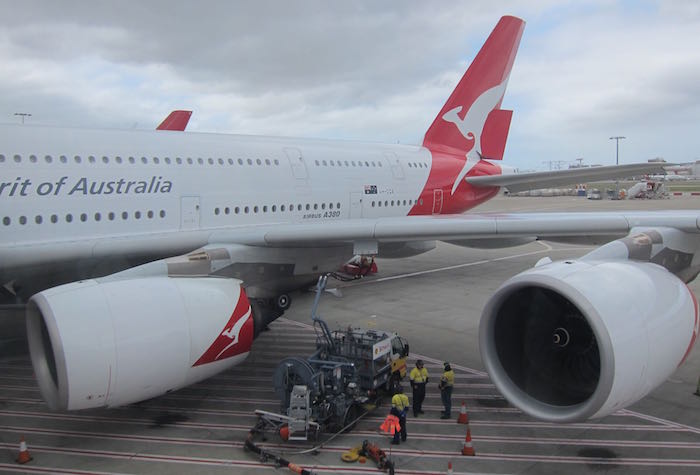 Qantas has a joint venture with Emirates, and Emirates is increasing capacity between Melbourne and Dubai to make up for the lost capacity.
I hope to try this Perth to London flight at some point, though I'm not seeing any award availability as of now.
Presently the world's longest flight is between Doha and Auckland, and it covers a distance about 100 miles shorter, so Qantas is just barely taking the new title here.