One of the cool features that Etihad offers first and business class passengers is a stopover that includes up to two free nights of hotels in Abu Dhabi. The intent is that it gives you an opportunity to explore Abu Dhabi — after all, Etihad's primary purpose is to promote the infrastructure of the UAE.
The complimentary hotel option isn't available on award tickets or one-way tickets (I've confirmed that my ticket qualifies, even though it's an open jaw), though otherwise you have quite some nice hotel options. As you can see below, you can stay at hotels like the Shangri-La, St. Regis, Ritz-Carlton, etc. Business class guests get one free night, while first class guests get two free nights.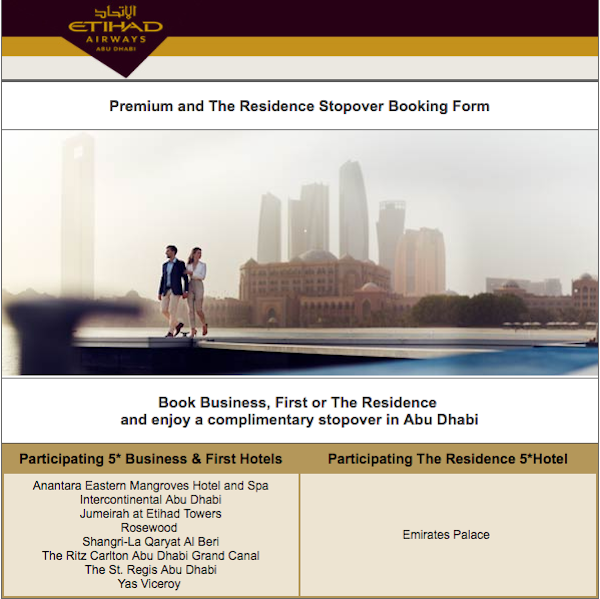 Etihad even has a special offer for those in The Residence — those passengers receive two free nights in a Khaleej Suite at the Emirates Palace. The room retails for over $1,000 per night, so it's a very nice add-on.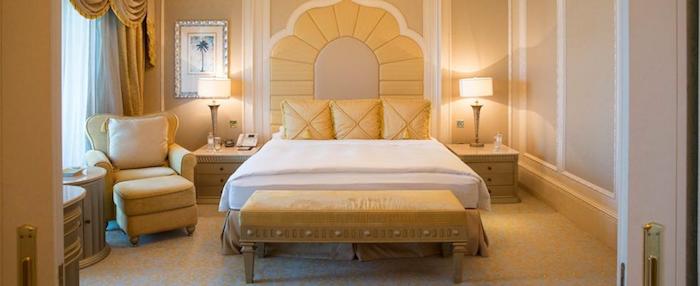 I've been trying to arrange this since booking The Residence, but my gosh, this is proving more complicated than it should. There's an online form where you can submit your request, and they say you'll hear back from them within 24-48 hours with confirmation of your hotel booking.
Well, I submitted my request last Monday morning. I hadn't heard anything by Wednesday, so sent a follow-up email to ask about the status of my request. I still didn't hear back.
There's a phone number listed in the original email they send confirming that they received your request, that you can call "if your enquiry is of an urgent nature," claiming that the number is available seven days a week between 8AM and 8PM UAE time. So I called that number three times during office hours, and every time it just kept ringing, with no one picking up and no voicemail option.
Then I remembered that I had access to a special concierge for The Residence, who "can be reached at any time to provide personal assistance for your travel, from coordinating the details of the luxury chauffeur transfers to handling any special requests." Perfect, I figured they could help, so sent them an email on Thursday explaining the situation.
They responded less than an hour later, and said "We have sent a follow-up to our concerned team regarding your request. We will get back to you once we received the update."
Cool, that's a quick response! Well, unfortunately it's now three days later, and I still haven't heard from the concierge or the department that handles the hotel bookings.
While there are aspects of Etihad I like a lot, I've always gotten the impression that the airline all around is a hot, disorganized mess, a feeling I've never gotten from Emirates. Unfortunately it looks like flying The Residence doesn't even bypass how sloppy they are.
Has anyone successfully arranged an Etihad stopover hotel? Am I doing something wrong?