I've been in Hawaii for the past week, which was my first time ever taking an extended vacation here. I'll have a separate post about my overall impressions of our time on three islands, but I've had such an amazing time. The one challenge is the timezone, since it's six hours behind Eastern Time.
No matter where in the world I am, I usually keep Eastern hours, since I work every day, and I like to be online during those hours. This trip has been an exception. It has been Ford's birthday trip, and getting up at 1AM just doesn't sound like fun. We still got up at 5AM every morning, but that's only 11AM ET. So along those lines I want to apologize for the (largely) lack of great content in the past week. I don't ever really take time off, since I enjoy what I do. This past week is probably the least I've worked in the past decade. So I apologize if the content suffered a bit, but I really had a fun and relaxing time, and I'm happy I got to spend so much quality time with Ford. The trip comes to an end today, so things will be back to normal this coming week.
On the points & travel front, this week we saw huge news with Airbus and Bombardier, big new sign-up bonuses on AAdvantage cards, news of Malaysia Airlines' CEO resigning, learned about more Delta A350 routes, and more.
With that out of the way, here's a recap of this week on the blog:
Featured Stories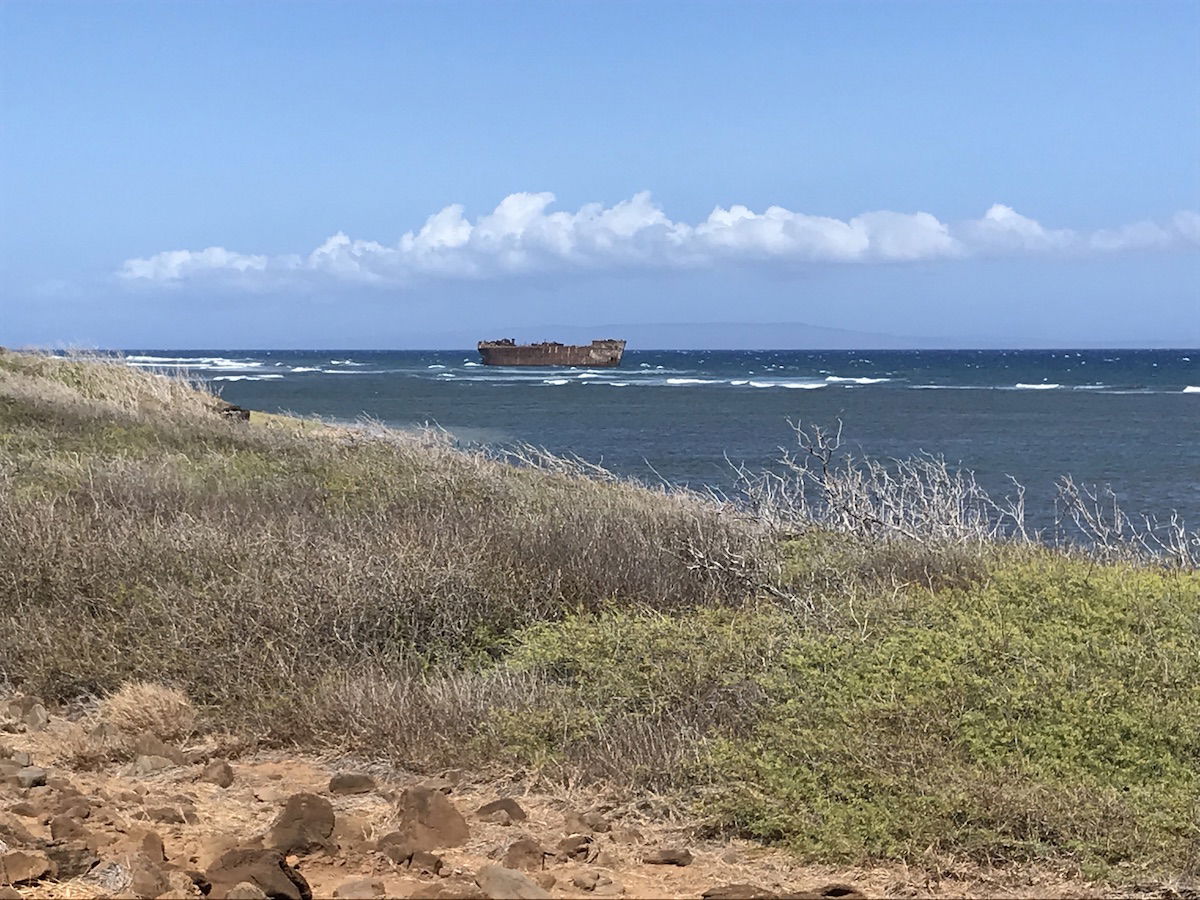 Last weekend was Ford's birthday, and we spent about two hours of that digging in sand with our bare hands. Let me explain.
We've been in Lanai, Hawaii for a few days, which has been incredible. There are just about 3,000 people who live on the island.
There are very few tourists in Lanai, so we rented a Jeep and have been driving around, which has been so fun. A couple of days ago we went to Garden of the Gods, and were the only people there. We drove for about 45 minutes, and didn't see a single other car the whole time. I can't decide whether this is awesome or borderline creepy, as everywhere we go sort of feels like it could be the setting for a Forensic Files episode.
---
Well this just got really, really interesting. Earlier I wrote about the situation between Boeing and Bombardier. For those of you not familiar with the Bombardier C Series, it's a popular new plane that has around 100 seats. However, it has been the subject of a controversy here in the US:
Boeing claimed that the C Series plane was heavily subsidized by the Canadian government, and filed a complaint with the US Commerce Department
The Trump administration sided with Boeing, and proposed a duty of ~300% on US airlines buying this plane, as a penalty
Delta has 75 C Series planes on order, calls this absurd, and says they won't be paying the tariff but still expect they'll get the plane
Well, it looks like Bombardier has come up with a very creative solution to this problem, which has far-reaching implications.
---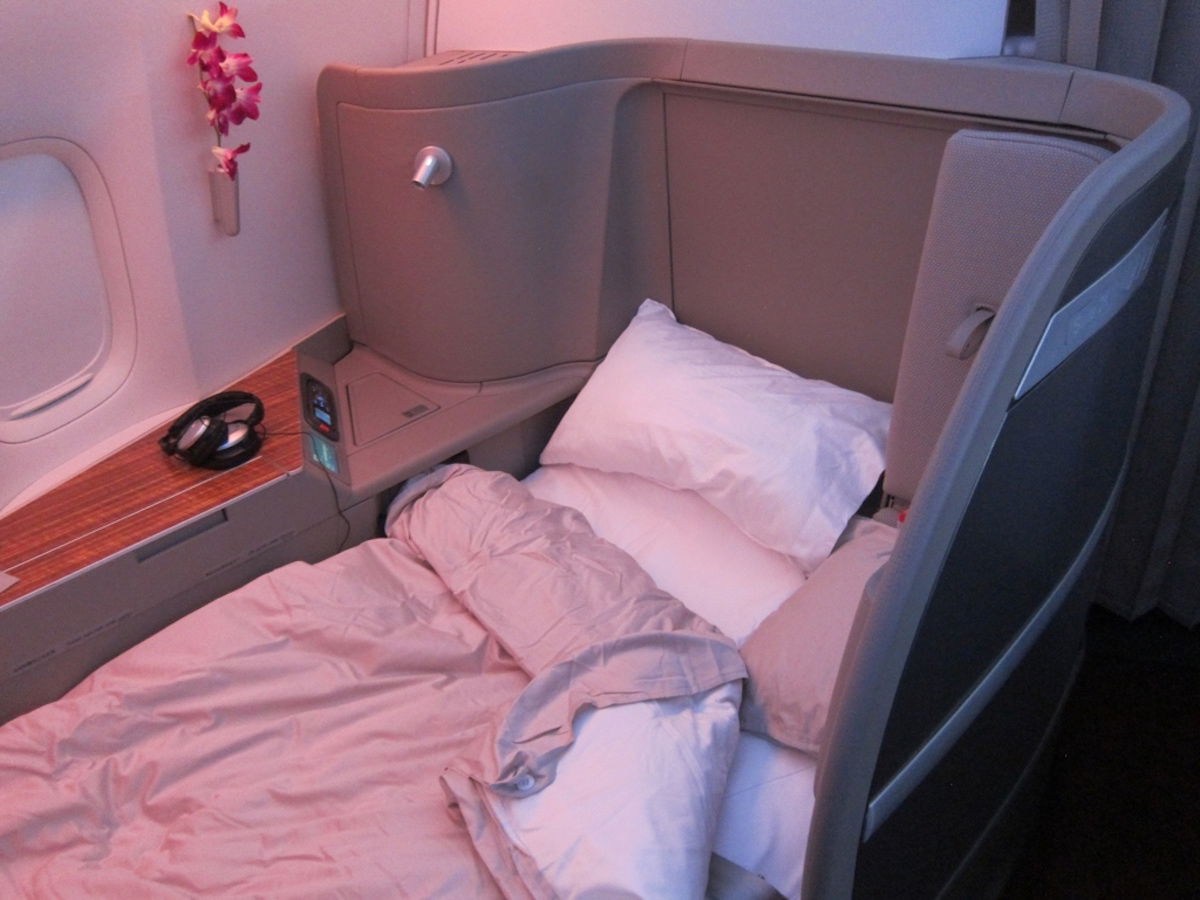 Citi has increased the sign-up bonuses on their co-branded AAdvantage credit cards for a limited time, to 60,000 bonus miles upon completing minimum spend. I don't recall ever seeing a bigger publicly available sign-up bonus on these cards.
Both cards have a $95 annual fee, though it's waived for the first 12 months.
This is a fantastic sign-up bonus, especially when you consider that both cards have reasonable minimum spend, and the annual fee is waived for the first year.
---

TIPS: Earning Miles & Promos
Don't Do It: Convert Marriott Points Into American Miles With A 30% Bonus
Incredible Southwest Companion Pass Offer For California Residents
Which Citi AAdvantage Card Offer Is Best For You?
Extended: 30% Transfer Bonus From SPG To AAdvantage
IHG's Priceless Experiences Promotion Returns For 2017
Big New 50K Mile Sign-Up Bonus On The Capital One Venture Card
Earn 120K+ American Miles With 2 Credit Card Sign-Ups
Citi AAdvantage Executive Card 75K Bonus Ending This Week
Capital One's New No Annual Fee 3% Cashback Dining Card
Royal Jordanian Is Offering An Interesting Status Match Opportunity
Review: Amex Premier Rewards Gold Card
Amex Business Cards That Won't Count Towards The 5/24 Limit
American Is Offering Up To 60K Bonus Miles For Travel To Asia
Limited Time: Accor's 30% Off Super Sale
$690 One-Way Business Class Fares From Europe To The US
Great British Airways First Class Fares From Europe To The US
Today Only: Earn 1,000 Free Marriott Rewards Points
TRICKS: Redeeming Miles
Limited Time: Airberlin Topbonus Allowing Award Bookings On Etihad
Iberia Is Adding Flights Between San Francisco And Madrid
Partner Award Availability Missing From Delta.com
TRAVEL With Ben (Lucky)
Booked: Thai Business Class, Malaysia Business Class & Cathay Dragon First Class
My Experience Applying For A Vietnam E-Visa With A US Passport
My Amex Credit Card Conundrum
Stranded At Shipwreck Beach In Hawaii
REVIEWS & Trip Reports
Transiting Beirut Airport On Separate Tickets
Review: Xiamen Air Business Class 787-9 Los Angeles To Xiamen
Review: Qatar Airways 777-300ER Economy Class Mumbai to Doha to Beirut
Impressions Of The Andaz Maui
NEWS & Updates
Citi Can't Take The "Competitive Heat" When It Comes To Travel Rewards Cards
Malaysia Airlines Appoints Veteran Employee (And Pilot) As New CEO
Mastercard Will No Longer Make You Sign For Purchases In 2018
American Is Moving Into A Single Terminal At New York's LaGuardia Airport
Soon American First Class Passengers Can Pre-Order Fruit & Cheese Plates In Lieu Of A Meal
New Security Measures For US-Bound Flights From Asia Coming Next Week?
Kimpton Karma To Join IHG Rewards in 2018
The US Now Wants To Ban Large Electronics From Checked Bags
Man Sues Sunwing Airlines For Serving Sparkling Wine Rather Than Champagne
New Qantas Lounge Heathrow Expected To Open In November
Airport Rent-A-Cops Who Dragged Dr. Dao Off Plane Have Been Fired
Malaysia Airlines' CEO Explains Why He Quit
Etihad Is Testing Hand Baggage Only Fares
Delta Announces A350 Flights To Amsterdam & Shanghai
Delta Announces Their First A350 Route Out Of Atlanta
Video: Singapore Changi Airport Has A Simulated Terrorist Attack
Oman Air Is Cutting Chauffeur Service For First & Business Class Passengers
Ouch: Malaysia Airlines CEO Quits, Moves To Ryanair
LATAM Will Fly Between Boston and Sao Paulo
Etihad Downgrades Their Business Class Champagne
Delta Is Improving Their International Economy Experience
Airberlin Is Leaving Oneworld On October 28, 2017
Airberlin Had An Epic Aborted Landing On Their Last Transatlantic Flight
Qantas Will Fly The 787 From Brisbane To LAX & JFK By The End Of 2018
Oman Air CEO Resigns — What Does This Mean For The Airline?
Did A US Airline Lobbying Group Just Condemn US Airlines?
Whoa: Bombardier Is Selling The C Series Program To Airbus
Etihad Is Reducing Flights To LAX As Of January 2018
American Adjusts Their Special A321T Service To Boston
Sheesh: Alitalia Gets Another Loan From The Italian Government
Ukraine International Airlines Is Getting 777s
---
I hope everyone has a great rest of the weekend!