During a press conference today, Qatar Airways announced their intentions to launch flights between Doha and San Francisco as of 2018, using the Boeing 777-300ER. As of now, no exact launch date or frequency information has been provided, as I suspect they haven't exactly ironed out those details yet.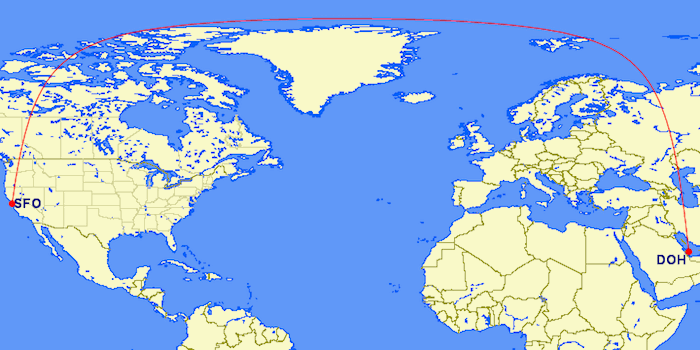 This announcement comes just days after Emirates announced that they're cutting 15x weekly flights between Dubai and the US, following the travel ban and electronics ban that the US recently implemented.
Qatar Airways is known for announcing new routes and then delaying them. For example, Qatar Airways announced that they planned to launch daily 777-300ER flights between Doha and Las Vegas as of January 2017, and then later announced their intentions to instead launch the route 4x weekly using a 777-200LR as of January 2018. Today they also announced that the Doha to Las Vegas route will be delayed again, until June 2018.
So in reality the new route to San Francisco may be launched in 2018, or 2019, 2020, or maybe even never. 😉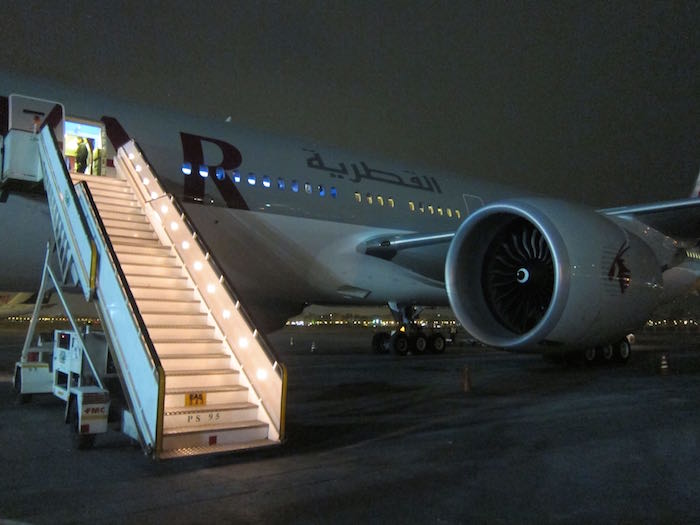 As of now Qatar Airways operates flights to 10 US destinations. Las Vegas will be their 11th destination (well, if that actually happens), and San Francisco will be their 12th.
This new route is logical enough. San Francisco is the only US destination presently served by both Emirates and Etihad, but not by Qatar.
Qatar Airways' 777-300ER aircraft feature 42 business class seats and 316 economy seats. Business class seats are fully flat and in 2-2-2 configuration, so they're perfectly comfortable, but not the most private if traveling alone.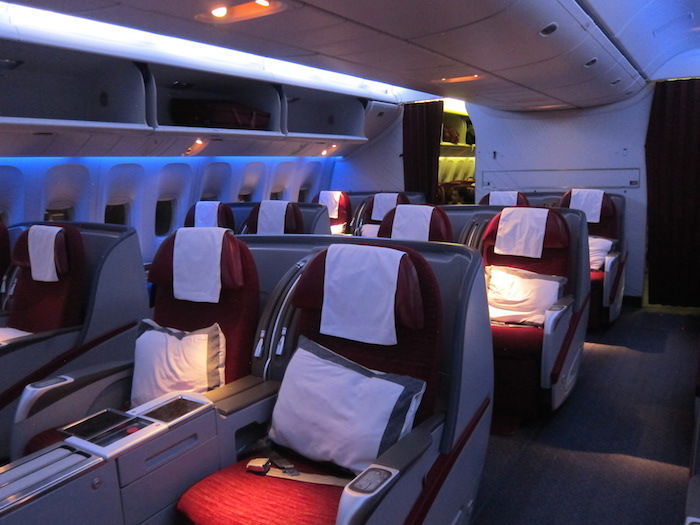 Qatar Airways has also announced their new Qsuites, which should eventually be installed throughout their 777-300ER fleet. The first plane with the new suites should be in service in the coming months, though I wouldn't be surprised to see substantial delays, and also to see the retrofitting process for the rest of the fleet to take a while. So I wouldn't expect to see the San Francisco route immediately feature the new seats.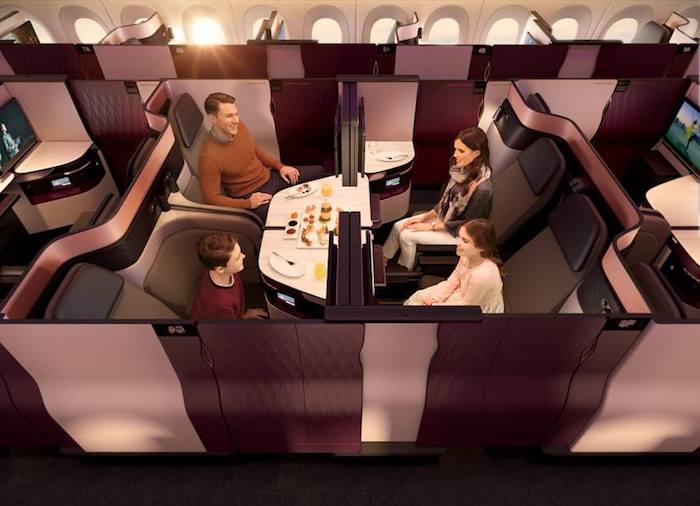 Bottom line
San Francisco is the logical next city for Qatar Airways to expand to, and I'm surprised it took them that long. You would have thought that San Francisco would be launched ahead of markets like Atlanta and Las Vegas, for example. Qatar Airways is saying that the route will be launched in 2018, though I wouldn't count on it as of now, as they're notorious for delaying routes.
While the route as such was expected, the timing is interesting, following Emirates' latest US route cuts, and Etihad's recent announcement that they wouldn't expand US service.
What do you make of Qatar Airways' new planned Doha to San Francisco route?