United's situation involving the passenger who was forcibly removed from a plane this weekend was despicable. In short, United needed to accommodate four crew members on a flight from Chicago to Louisville that was already full. In these cases, there are fairly well established procedures to follow that usually result in passengers either being voluntarily or involuntarily denied boarding. Or in common parlance, they are bumped from the flight. It happens every day, on every legacy airline.
But getting bumped from a flight isn't supposed to involve physical contact, let alone assault. Yet that's exactly what happened when the gate agent working the flight was unsuccessful at soliciting enough volunteers and resorted to involuntarily denying boarding to several passengers, one of which wanted no part of it. That's when the cops showed up and forcibly separated him from his seat.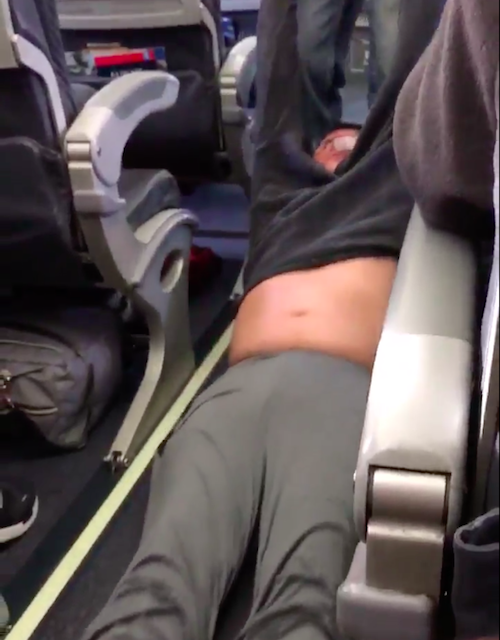 It's common in situations like this for us all to feel some remorse and wish there was something we could have done. Though I disagree, some have suggested that those on the plane should have intervened rather than recorded the event. Well, I can say with 99% certainty that if I had been ticketed on this flight, none of this would have happened.
You see, I would have been happy to take the $800 — oh who am I kidding, I'd do it for $400 — gone to the hotel and flew home the next day. And I've done exactly that dozens and dozens and dozens of times before.
I've been bumped while flying internationally, domestically, in first class, in economy, you name it. I've been bumped as early as a week before the flight, and (rarely) after I had already boarded the aircraft. I've been bumped from a flight I never intended to take (because I was flying a hidden-city itinerary) and "bumped" from a flight where they ended up not actually needing my seat (I got my original seat back, and they let me keep the voucher.). I've been bumped when they needed just one seat and when they needed as many as 17 (they didn't get them.). Once I was even bumped seven times from the same flight segment, which is my record.
So yeah, I'm pretty sure I could have helped the good doctor out.
A brief history of oversold situations on United
By most accounts, United started soliciting volunteers for this flight by offering $400 in travel credits. That didn't shake loose enough seats so they upped it to $800. That didn't produce the desired result either, so they… stopped.
And that's the maddening part.
Ten years ago, prior to the Continental merger takeover, United agents were empowered to do the right thing. In situations like this, they could adjust the compensation amounts based on how they perceived the local market — namely the 200 or so people in the gate area. Back then, the opening offer for a bump requiring an overnight stay such as this was typically $600. And it went up from there.
Then the merger happened and Continental took over. All of a sudden it was the computer that decided how much a gate agent could offer. Jeff Smisek and his crew believed they knew more than the agents on the floor, and that they could save a few bucks by limiting the compensation amounts.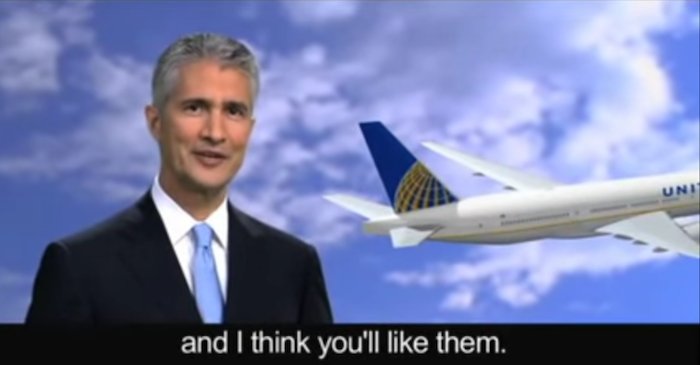 I had gate agents tell me that they would love to offer more compensation, but the computer just wouldn't let them. It was frustrating to them.
So whereas a typical bump requiring a delay of a few hours would have once paid $400, it often dropped to $200 during those years. And sometimes only $150. Well, it turns out that people aren't stupid. If you don't make them a compelling offer, they'll just keep their seat. But Smisek didn't care. He'd just Involuntarily Deny Boarding (IDB) to folks. Too bad, so sad. Sure he never presided over anyone getting ripped from their seat, but the culture was established under his watch.
But there was a second complicating factor. Continental used an archaic passenger service system that, although functional, required an insane number of keystrokes to accomplish just about anything. But they owned it, whereas United only leased theirs. Guess which one survived?
Although there have been improvements and overlays, the Continental system still makes it cumbersome to do pretty much anything out of the routine, which includes rebooking passengers on alternate flights. That means that if you're rushing to get a flight out on time, it can be a lot faster to IDB someone than to process volunteers. So that's what gate agents do.
Sure, the airlines are required to report the number of IDBs to the DOT, but during the Smisek era they didn't care. I mean, who else are you going to fly?
Even though Smisek is long gone, much of his small-ball thinking is still in place within the depths of the organization. And that is the root cause of this disaster.
A parallel story on Delta
Delta was operationally horrible last week. They cancelled thousands of flights and made a real mess of a lot of people's travel plans, my in-laws included.
One of the interesting stories that came out of that though was of a family that pocketed $11,000 in bump vouchers by giving up their seats on oversold flights. Delta offered $1,350 per passenger and the family took it. And then did it again when their rebooked flight was also oversold.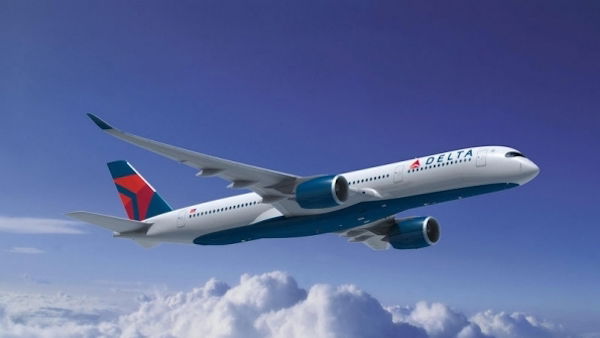 How would this have played out if United had offered $1,350? Would an extra $550 have been enough to move the needle? We'll never know, but my hunch is yes.
How much would CEO Oscar Munoz have paid out of his own pocket to have avoided this fiasco? I'm guessing you could add a few zeros to the right of that number. Heck, I bet he wishes the gate agent had called him to help sort it out rather than the police.
Bottom Line
I'm convinced that this was Smisek-era small-ball thinking at its finest. Under his leadership, United believed that cutting costs was the path to profitability, and that extended right down to bump compensation.
Sadly, some of that mentality is still prevalent at the company today despite Munoz's best efforts. We still see front line agents that aren't able to fix reservations and instead resort to calling the mythical help desk. Unfortunately, in this case, they skipped the help desk and went straight to the cops.
United got away with low-balling for years. And now they're reaping what they've sown.
---
This has been a quickly-moving story with myriad updates. The full coverage of the United incident from the One Mile at a Time team is as follows: