I consider Gary Leff to be a good friend, and a vast majority of the time agree with what he has to say. However, when it comes to onboard product offerings, there's one claim he frequently makes that I have to disagree with, and I figured that would be a fun topic to address in a post. View from the Wing constantly makes the claim that the Etihad A380 First Class Apartment is the world's best first class product.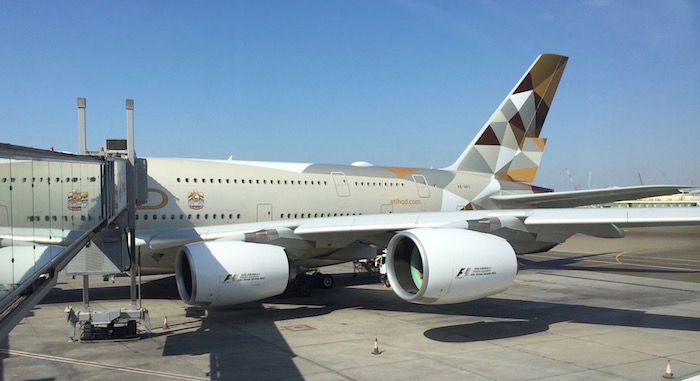 Last April he wrote a post sharing what he considers to be the top three first class products in the world. When talking about Etihad he notes the following, which seems to be the basis of him ranking them above Emirates and Singapore:
The scarcest resource on a plane is square footage. Every inch counts. The greatest luxury, therefore, is space and privacy. And Etihad offers that in a way that no other carrier can come close to.
Gary notes that the shower and bar on Etihad aren't as good as on Emirates, and that their alcohol selection isn't as high end as on some airlines, but is "thoughtful."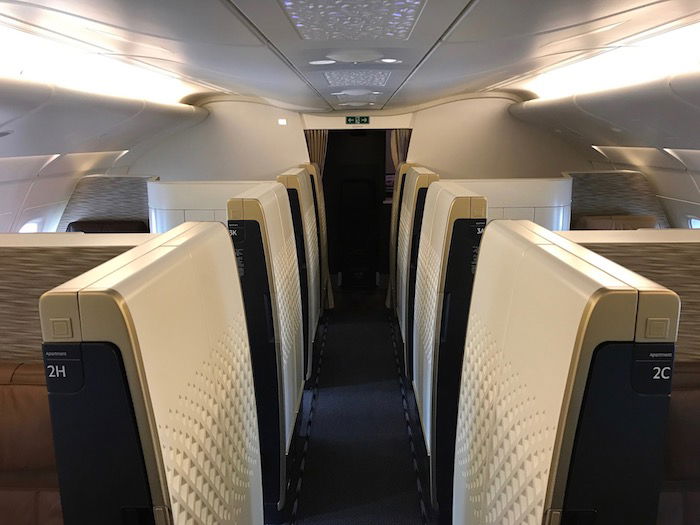 I'll also admit that when I first flew the Etihad A380 First Class Apartment I was blown away. The product is stunning in a way we haven't before seen in commercial aviation. I wholeheartedly agree that Etihad's A380 First Class Apartment is the world's most gorgeous first class product.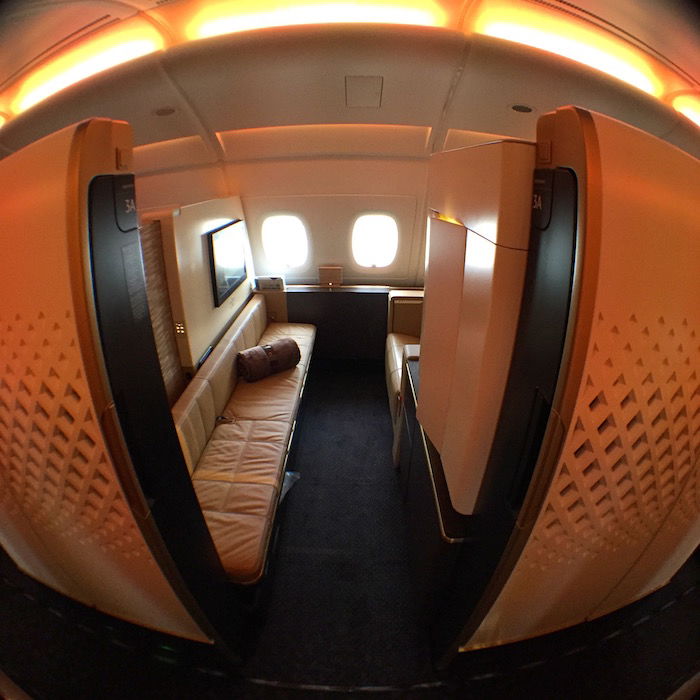 But the more I've flown it, the more I find that the other aspects of the experience just don't come close to putting Etihad in the number one spot. So here are six reasons that Etihad's A380 First Class Apartment isn't the world's best first class product:
Huge variability in service
Across the board I've found service on Etihad to be highly inconsistent. In general this is a challenge for Gulf carriers, as the crews don't have the cultural cohesiveness you get on some other airlines. I've had good service on Etihad, though I've also had lousy service. And I've had lousy service to a much higher degree than I've had on any other "top" carrier in first class.
A good first class product should offer consistently excellent service, and that's an area where Etihad doesn't deliver. In first class on Air France, Cathay Pacific, Garuda Indonesia, Singapore Airlines, etc., you'll almost always get excellent service (of course there are always some "bad apples," but they're extremely rare).
Lots of personal space, but poorly designed
I totally agree with Gary that the single most scarce resource on a plane is square footage, and that's something that Etihad offers more of in first class than any other airline. But there's more to it than that. It's not just how much space you have, but how it's designed. Let me once again emphasize that Etihad's A380 First Class Apartments are stunningly gorgeous. But if we're talking about seat comfort, what really mattes to me? I'd say the comfort of the bed, the number of positions in which I can sit comfortably, privacy, etc.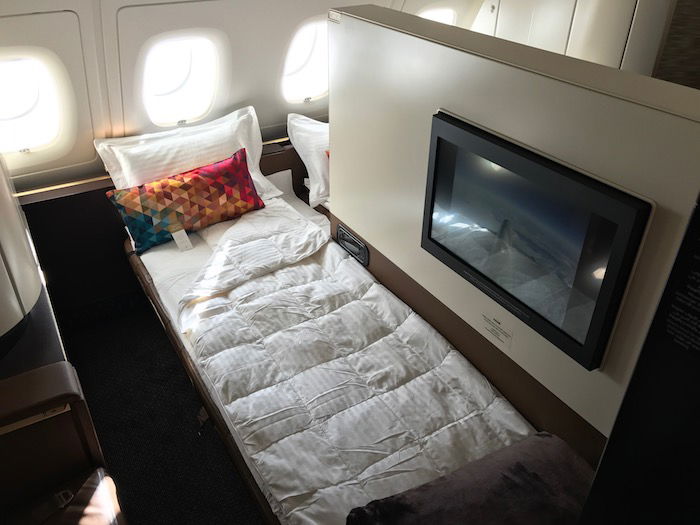 On the Etihad A380 you have a seat that barely reclines, and then a bench that turns into a bed. The seat barely reclined, so while it's comfortable in the upright position, you can't recline it back 45 degrees, or anything.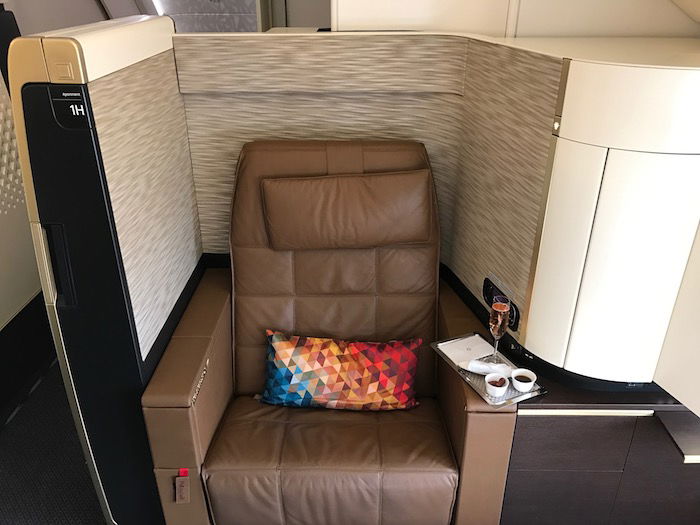 Meanwhile I find that the bed is too hard, and certainly not as comfortable as the bed on Cathay Pacific and Qatar. It's also not terribly wide. There are more comfortable beds in the sky, and also if you're like me and like to recline your seat and watch TV, you don't have much of an option.
So yes, you have more personal space than on any other airline, but it's not especially functional.
Non-existent ground services
Etihad's new first class lounge in Abu Dhabi is solid, and globally competitive. However, that's about all Etihad offers in the way of ground services. Abu Dhabi Airport is a mess, and they don't escort you to the plane, etc.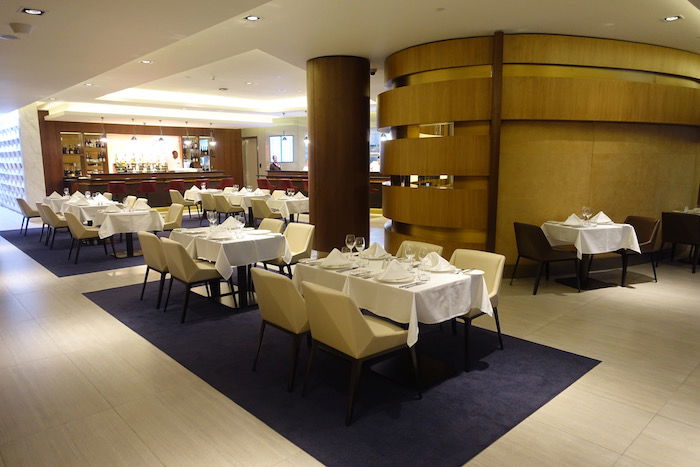 At a minimum, Air France, Garuda Indonesia, and Thai Airways will escort you just about every step of the way of your journey. Also, Gary noted that Etihad offers chauffeur service, but let's keep in mind that they no longer offer that for partner award tickets, so that's not much of an advantage anymore, at least not across the board.
Is the food really that great?
Gary notes that Etihad has an onboard chef, who can customize meals onboard. It's true, sometimes the chefs are great. Once on a Seoul to Abu Dhabi flight I had a fantastic, creative onboard chef. The flight was catered to serve breakfast, but due to a massive delay I instead wanted lunch or dinner, and the chef did an amazing job customizing that.
However, there's big variability in terms of the quality of the onboard chef, and to me, international first class is all about consistency. Over my couple of dozen flights in Etihad first class, I've had a handful of great onboard chefs, which isn't very good odds.
Furthermore, I actually find Etihad's catering sort of boring. Yes, you can choose your protein and sides, and that's cool, but otherwise I find the creativity to be limited. So I don't think Etihad offers the world's best first class catering. Also, for those who care, there's no caviar, and for that matter not much in terms of the quality that differentiates it in a substantial way from business class.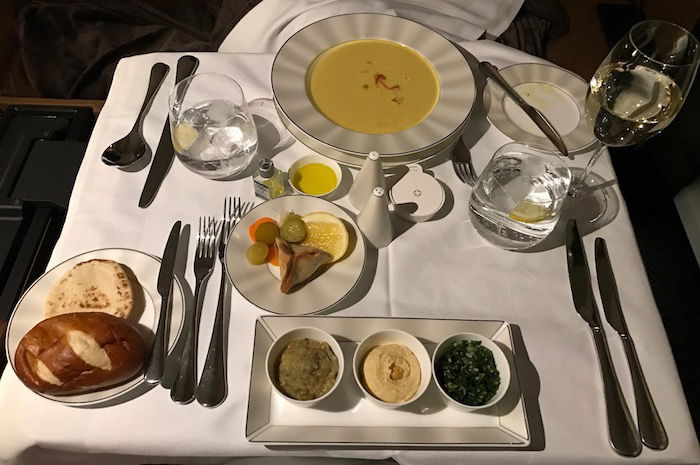 Gary acknowledges that sometimes they even run out of biryani before takeoff, which is mind blowing to me. I haven't taken that many Etihad flights, but I've seen it happen several times (well, and they ran out of food altogether on more than one occasion). Given that the protein can be customized, how the hell is it that an airline consistently runs out of biryani, which is essentially rice? It's ridiculous. The same is true of the mezze, which is probably the cheapest thing they cater, but somehow it's often not available.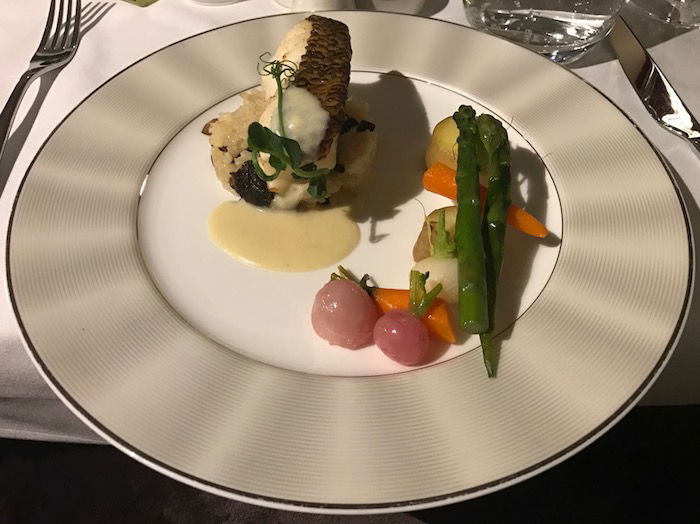 The drinks aren't great either…
Personally this isn't something I care about all that much, but for many, the sign of a great first class product is a top notch beverage selection. Etihad's first class drink selection is a notch below other top carriers. They serve 2006 Billecart-Salmon in first class, and the rest of their wine and liquor selection isn't amazing either.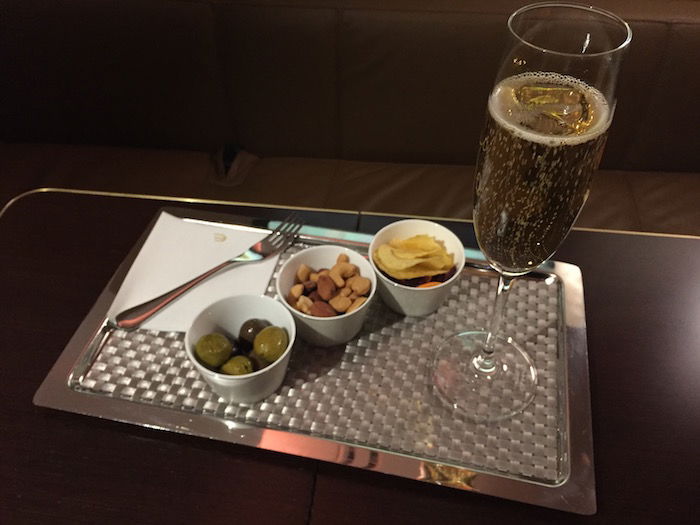 You're a second class citizen
This is totally minor, but in the context of first class, I do think it's worth noting. When you're flying the Etihad A380 First Class Apartment you're actually a "second" class passenger. Assuming The Residence is occupied, there's a butler who constantly walks between the rear galley and The Residence, and they won't help you. It's a bit odd to stop a crew member in first class to ask for something, only to have them say "sorry, I can't help you, but I'll call over a colleague."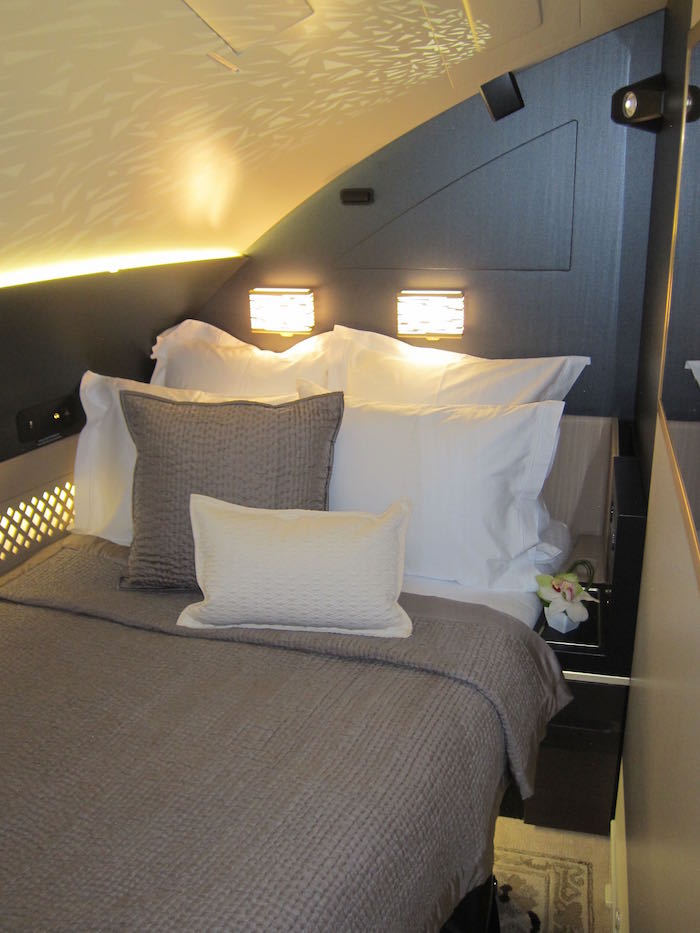 Bottom line
Don't get me wrong, Etihad has a fantastic first class product. I appreciate the reasonably priced Wi-Fi, the amount of personal space, the great coffee-based drinks, the stunning design, etc. Overall I think the Etihad A380 First Class Apartment is in the top five first class products. However, it definitely isn't in my number one spot.
The personal space is great, though it's not that functionally designed. The soft product is just too inconsistent to rank this the best product in the world. They frequently run out of basic things, the service can be great or terrible, etc.
If anyone is flying the Etihad A380 soon, please don't take this the wrong way — this really is a fantastic product. The purpose of this post is just to provide some balance, and to say that I think the soft product is lacking somewhat.
I'm curious to hear what you guys think — does the Etihad A380 have the world's best first class product, or where does it rank on your list?