Over the past year I don't think there's an airline that has taken a more political stance than Royal Jordanian. So far their approach has been mostly humorous. For example, leading up to the US election last year, Royal Jordanian put out an ad encouraging people to travel to the US while they're still allowed to.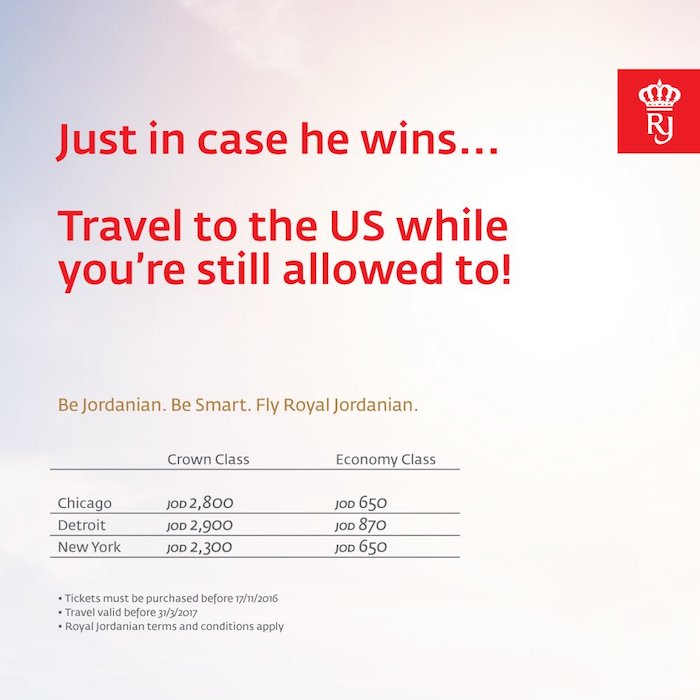 They didn't stop there. This February they published an ad with the tagline "Ban Voyage."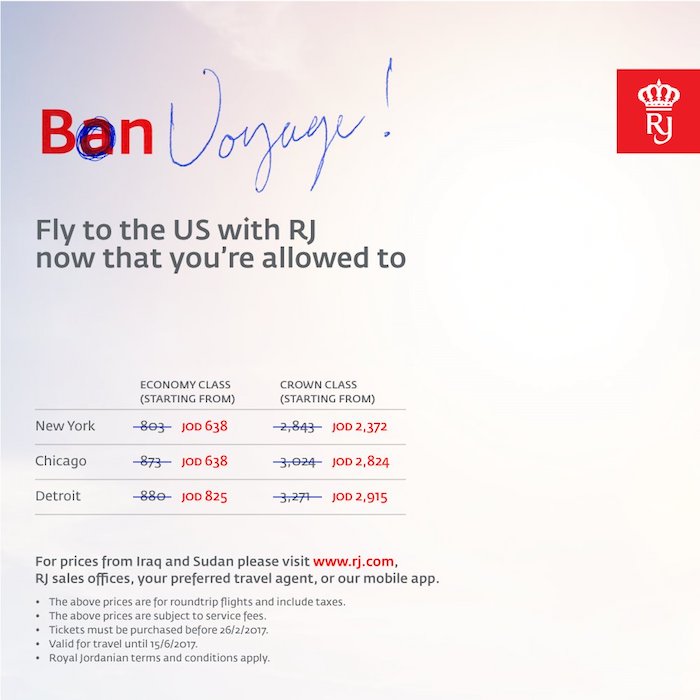 Apparently this has proven to be a great marketing technique for Royal Jordanian, as they claim bookings to the US increased by about 50% following these ads, as more people became aware of the airline.
Well, Royal Jordanian has just released their latest ad, and it has a much different tone. It's not humorous, but rather takes a more serious stance to what's going on. It's a roughly minute-long video, and asks the question "are you afraid of flying?" However, the video isn't about an actual fear of flying, but rather… well, give it a watch, and you'll see:
Are you afraid of flying? #FearOfFlying pic.twitter.com/NeWtnSlPUH

— Royal Jordanian (@RoyalJordanian) April 27, 2017
While not as funny as their other ads, I think this is a great ad that serves a purpose and has a powerful message. Well done!
(Tip of the hat to phize)