Well, I think it's fair to say that Alitalia's employees have just called the government's bluffs, and don't think that the government will let them fail. They may be right, or they may all be out of jobs in the coming months.
Alitalia has been in a terrible financial situation for a long time, though it has been especially bad lately. In late February I wrote about how Alitalia is on the verge of running out of cash. Without a new investment or business plan, they were expected to run out of cash by the end of March. This shouldn't come as much of a surprise, given that they've been on life support for quite a while, but always had investors come through last minute.
In mid-March Alitalia published a new business plan, which their board ended up approving. The business plan is ridiculous, and includes:
€1 billion cost reductions by 2019
Revenue to increase 30 per cent by 2019
Profitability by 2019
Fleet reduced by 20 narrow-body aircraft
New competitive proposition for short and medium-haul aircraft fleet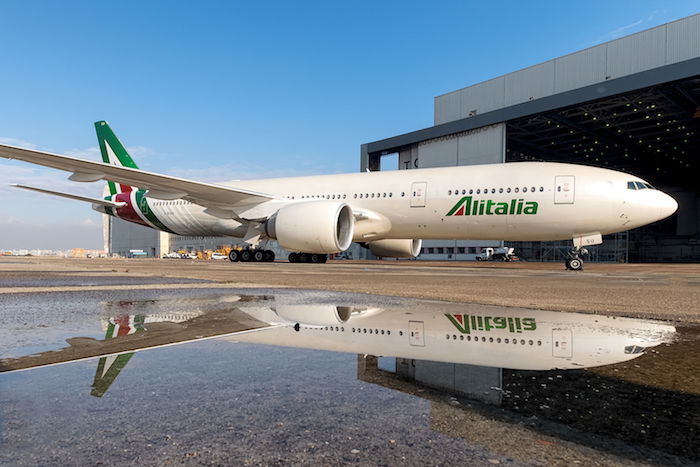 Yes, they plan on reducing their fleet by 20 planes and increasing revenue by 30% over the course of a couple of years. That's not a joke… apparently. For context, in 2015 they said that they'd break even by 2017, when in reality they're performing worse than ever before.
Now here's the thing — everyone knows that Alitalia won't actually ever turn a profit (or at least not in the next couple of decades). However, the government knows that there would be catastrophic consequences if their biggest airline failed, which is seemingly why the airline has been kept alive for so long. I think reader Leonardo nailed it in a comment he left on a previous post about the situation:
The banks which are supposed to lend money to Alitalia are Intesa SanPaolo and Unicredit, the 2 biggest banks in Italy with massive political implication and infiltration. Alitalia has survived so long because of political reasons (nobody in the parliament wants to be responsible for 12,000 job losses and leaving the country without a carrier), so they force the banks to keep the airline alive. Of course the banks know they will not have any ROI, but in exchange for saving Alitalia, they will benefit from favorable policies which they need in other situations and which the parliament will approve for them. Beside, most of the debts of Alitalia are towards other Italian suppliers, which won't see a dime if Alitalia goes bankrupt. Therefore, the economic circle will keep spinning, for everybody's benefit. For non-italian it might sound hard to understand, but unfortunately it makes quite sense here.
Anyway, approval of the new business plan was contingent upon Alitalia being able to work out cost reductions with their employees, which have been rejected. The Financial Times reports that over 80% of Alitalia employees voted against the new agreement.
Originally employees were going to get a 30% pay cut and there were going to be 2,000 layoffs, though they reduced the pay cuts to only 8%, and also reduced the number of layoffs, but even that was voted against.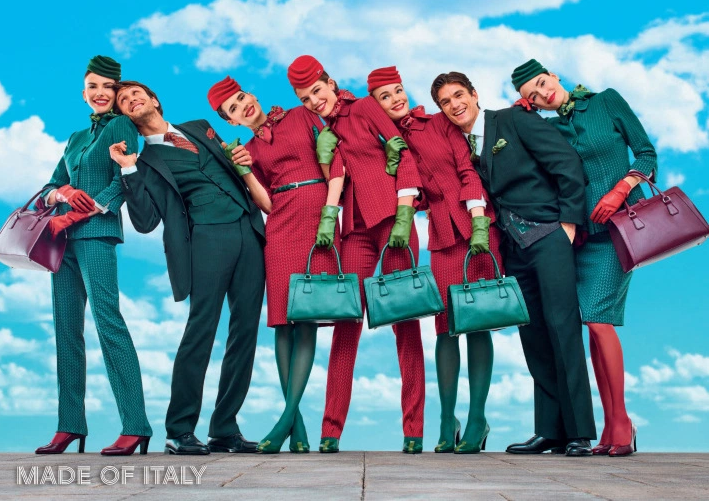 So now the airline is at an impasse. Alitalia can't get financing without employees being onboard with this new agreement, and the government has said that they won't bail out the airline.
Italy's prime minister had an emergency meeting last night to discuss the situation, and Alitalia's board is meeting today.
What a situation. As much as I'd love to say that the employees are being greedy for not taking the layoffs and pay cuts given the company's financial situation, they may be in the right here. Something tells me they'll miraculously find financing last minute (it's not like the pay cuts and layoffs would bring the airline close to profitability). Or who knows, maybe their gamble won't pay off, and everyone will be out of a job in a few weeks.
I suspect we'll be learning a lot more about the situation in the coming days.
What do you make of this situation — are Alitalia employees smart to call Alitalia's bluffs, or are they being greedy and going to be out of jobs soon?