A couple of days ago Etihad announced some A380 service changes, as they'll be discontinuing A380 flights between Abu Dhabi and Melbourne as of October 29, 2017. The plane didn't fly the route for very long, as Etihad only inaugurated A380 service in the market as of June 2016.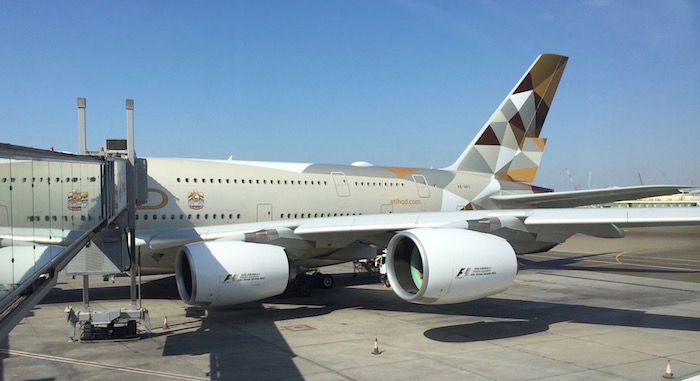 Etihad has a fleet of under a dozen A380s, so they're quite selective with where they fly the planes (unlike their rival Emirates, which has about 10x as many A380s).
At the time, Etihad hadn't yet announced which route would be getting the A380 in place of Melbourne, though we now know. Etihad will be introducing a second daily A380 flight between Abu Dhabi and Sydney as of October 29, 2017. I think that's pretty telling as to whether Etihad has better yields on their Melbourne or Sydney flights.
This means that Etihad will soon offer A380 service with the following schedule between the two airports:
EY450 Abu Dhabi to Sydney departing 9:25AM arriving 6:15AM (+1 day)
EY454 Abu Dhabi to Sydney departing 10:15PM arriving 7:15PM (+1 day)
EY451 Sydney to Abu Dhabi departing 4:20PM arriving 11:55PM
EY455 Sydney to Abu Dhabi departing 9:50PM arriving 5:40AM (+1 day)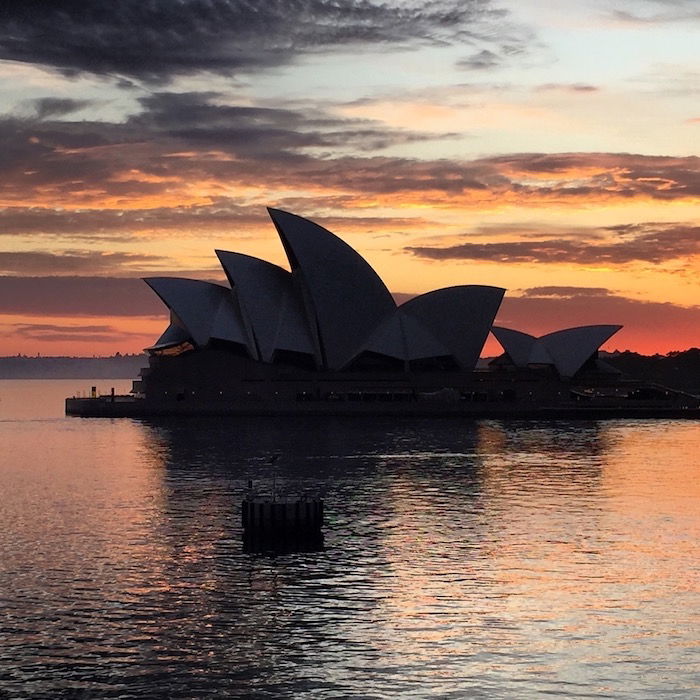 One of the daily frequencies (EY450/451) is presently operated by a 777-300ER, meaning that Sydney is getting a net increase in capacity of 165 seats per direction per day.
More importantly, this represents a big upgrade in terms of the product quality for passengers across the board. The A380 has a significantly better first class, business class, and economy class product, and of course also has The Residence. So this is great news across the board for passengers traveling to and from Sydney, in my opinion.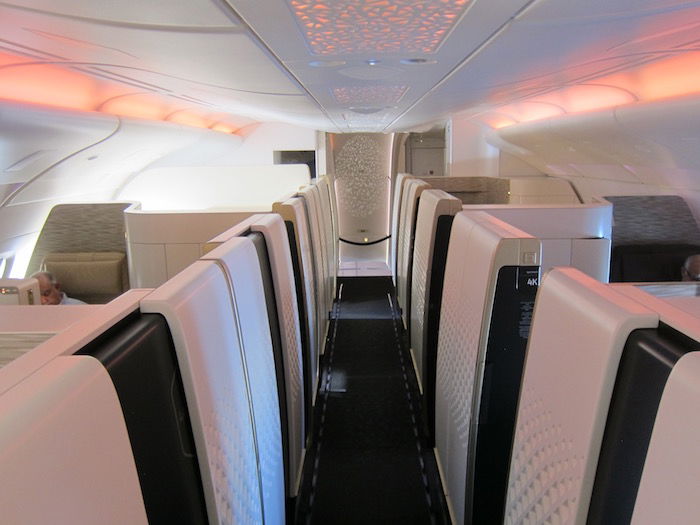 This means that by later this year, Etihad will offer multiple daily A380 frequencies to London, New York, and Sydney, which seems logical enough.
Are you surprised to see Etihad pull the A380 from Melbourne and double down on Sydney?