It sure seems like American isn't terribly interested in actually taking delivery of the A350s they have on order.
American is in the process of refreshing their longhaul fleet, which includes taking delivery of Boeing 787-8, 787-9, and 777-300ER aircraft.

American Airlines 787-8
American was originally supposed to start taking delivery of A350s in early 2017 — they have a total of 22 A350-900 aircraft on order. Last July American announced that they'd defer delivery of these new planes an average of 26 months, and only start taking delivery of them in late 2018. This was done to decrease capital spending, and also as a response to economic slowdowns abroad.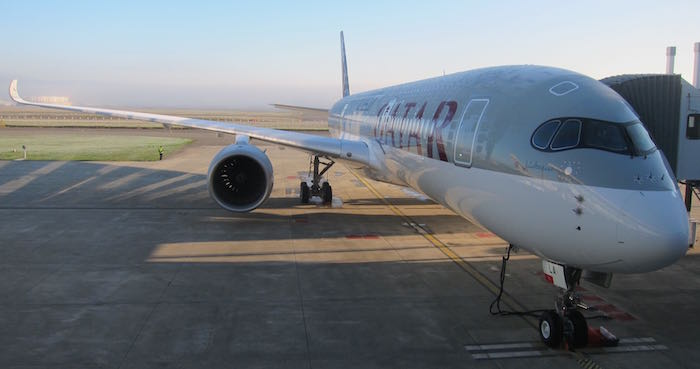 Qatar Airways A350-900
Well, it sure seems like American is doing everything they can to not take delivery of these A350s, as they've just announced a further delay. FlightGlobal is reporting that American is now deferring the delivery of their A350 aircraft by two years, with delivery expected between 2020 and 2024.
On top of that, American has deferred the delivery of two 787-9 aircraft from the second quarter of 2018 to the first quarter of 2019.
Much like before, it's being reported that these changes are being made to give American more capacity flexibility and to reduce capital expenditures. This move will reduce American's capital expenditures by $500 million in 2018, and by $300 million in both 2019 and 2020.
As of now American says they don't plan to cancel their order or to convert the order into a different aircraft type. However, I wouldn't be surprised to see one of those things happen, given how much they're pushing things off. For example, Delta was supposed to take delivery of both 787s and A350s, but late last year it was announced that they canceled their 787 order altogether. Buying planes used is an increasingly good deal, given the number of airlines retiring planes that are still fairly new. Long term I suspect that will become a much more popular way for airlines to acquire planes.
So don't expect to see any A350s in American's fleet anytime soon…