It has been yet another week without travel, so there's not much to report regarding my journeys in the past week. 😉
On the points & travel front, this week Alaska launched a promo selling miles at the lowest cost we've seen, Air Canada made it easy to earn status from home, Air Greenland operated a record-breaking turboprop flight, ZIPAIR revealed their first US route, the future of the 777X looked less certain, and more.
With that out of the way, here's a recap of this week on the blog:
Featured Stories

We recently saw the introduction of Bask Bank, which is essentially a new and improved version of BankDirect.
I've been a customer of BankDirect for about a decade, and have found them to be very reliable, even if their technology was a bit lacking. Bask Bank, however, has modern technology and tools, and is backed by an institution that's been around for years. Both BankDirect and Bask Bank are divisions of Texas Capital Bank, N.A., a member of FDIC, so the sum of your total deposits are insured up to $250,000.
In this post, I wanted to take an in-depth look at Bask Bank, which enables you to open a savings account and earn American Airlines AAdvantage® miles instead of interest. While it's understandable that a lot of people don't want to travel right now, this is a great option for accruing awards that you can redeem once you're ready to travel again.
---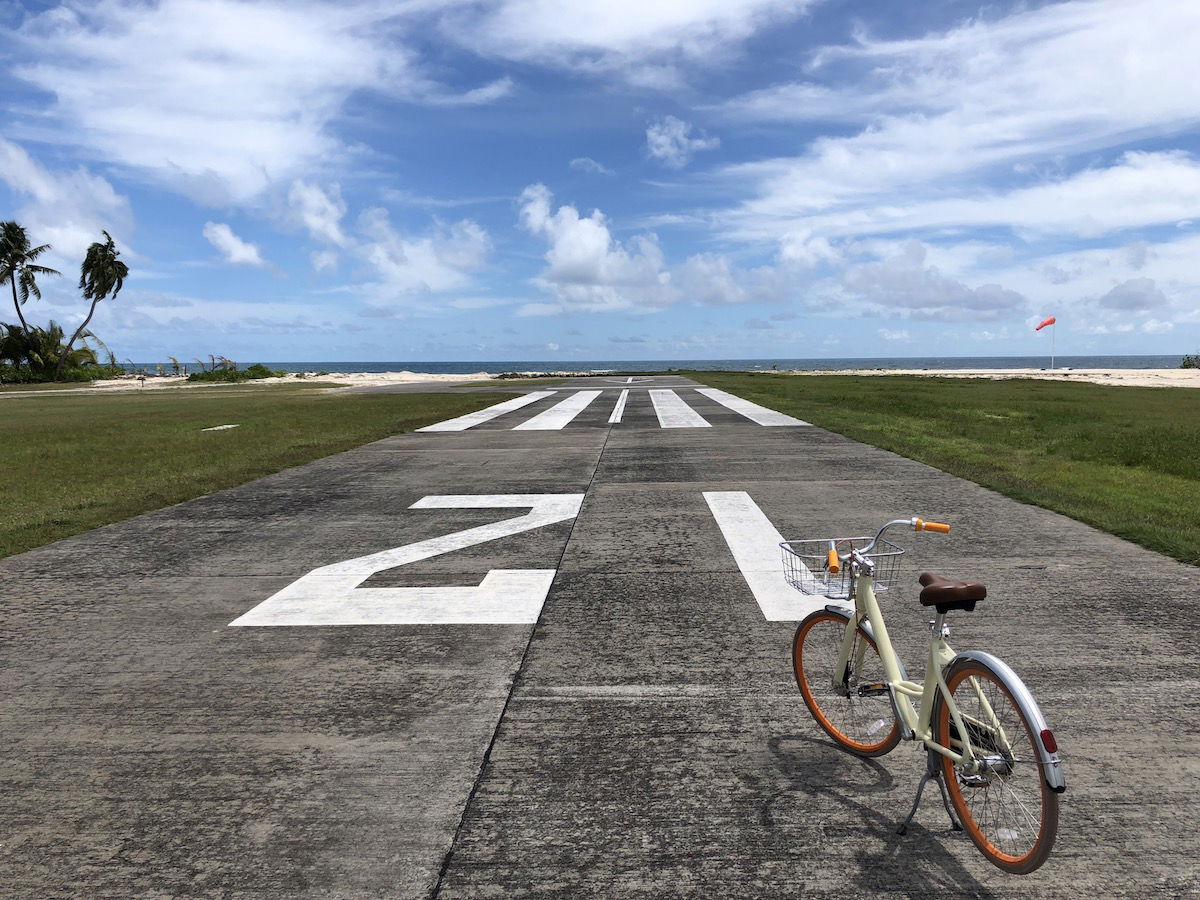 One thing we've noticed (and this is not a new phenomenon) is that "travel sentiment surveys" don't really take into account the viewpoints of the most frequent travelers, or the most highly-engaged loyalty program members.
Our community may not be statistically significant in terms of determining "most popular vacation destinations" or whatever, but we do have an incredibly broad and diverse readership of people here at OMAAT who love travel and aviation.
We value the feedback folks provide in the comments every day, and we can get a general sense of what is interesting to (some) people by looking at traffic trends, but it's tricky to consolidate that info into anything usable, and of course not everyone who reads, comments.
---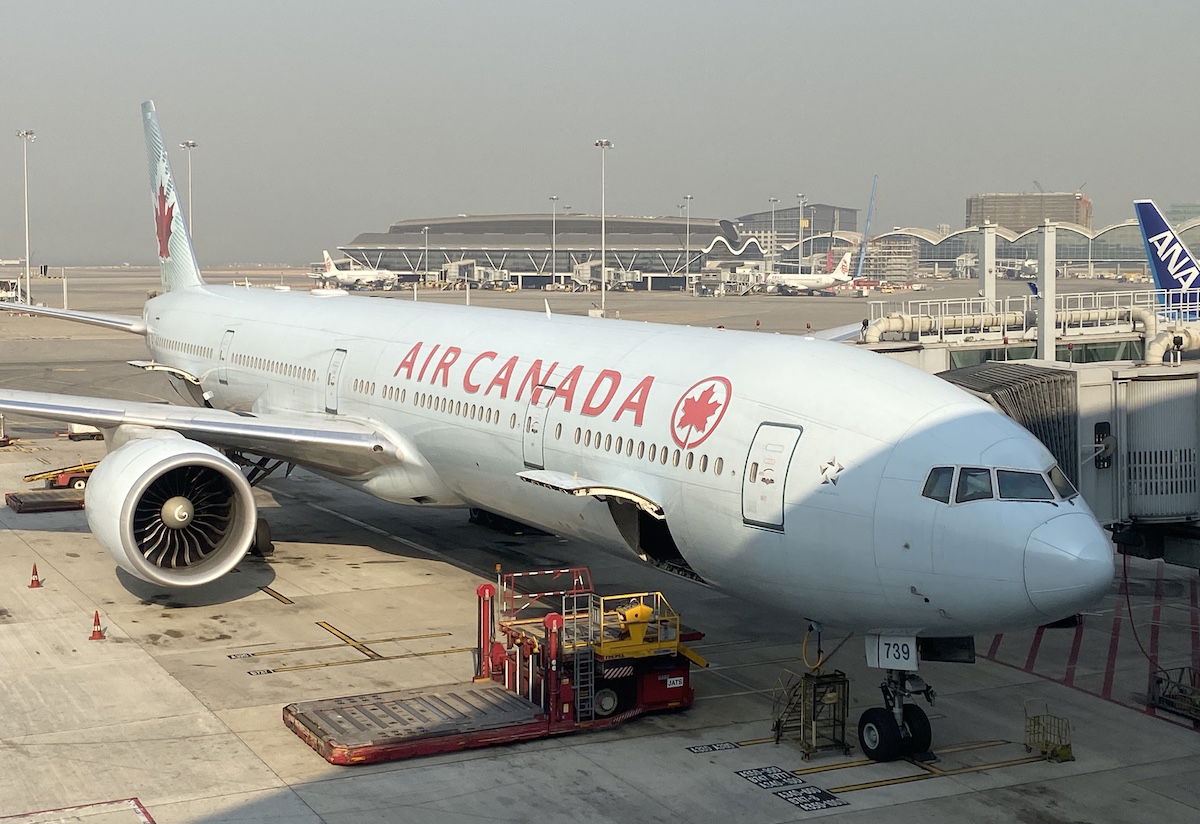 While people aren't flying much right now, there's plenty of opportunity for loyalty programs to engage with members while they're at home. In that sense I have to give Air Canada a ton of credit, because they just announced a creative and lucrative promotion.
---

TIPS: Earning Miles & Promos
Alaska Airlines Selling Miles At Lowest Cost Ever
Amazing Deal: $30 Bonus For New Rakuten Members
Bask Bank Review: Earn Miles For Saving, Not Spending
How The Benefits On The IHG Premier Card Work
Amex Card Refreshes Coming In Early May
TRICKS: Redeeming Miles
18 Of The Best Points Hotels I Hope To Stay At
Emirates Skywards Added As Citi ThankYou Partner
What Happens To Miles If Airlines Go Bankrupt?
American AAdvantage Moves Morocco To Europe
Cancel American AAdvantage Awards Online, For A Limited Time
TRAVEL With Ben (Lucky)
I'm Thinking Of Buying KLM Dutch Houses…
Should You Expect A Discount On Your Travel Credit Card Annual Fee?
When Will You Travel Again?
LOYALTY & Status Changes
18 Month Global Entry Renewal Grace Period
IHG Rewards Club Extending Elite Status
Awesome: Air Canada Makes It Easy To Earn Status From Home
NEWS & Updates
Isolated Saint Helena Gets Swanky Rescue Plane
Wow: A Saudia Crew Flew To LAX And Back
The Sad Reason For Gulfstream Charter Flights To Israel
Virgin Australia To Enter Administration
Some Hyatts Now Selling Hotel Rooms As Offices
Norwegian Air Subsidiaries File For Bankruptcy
United Airlines Reports $2.1 Billion First Quarter Loss
Richard Branson: Virgin Atlantic Will Collapse Without Government Aid
JetBlue Forcing Employees To Take Time Off: CARES Act Workaround?
Emirates Won't Resume Flights Until July 2020 (At The Earliest)
Cute: American Airlines' New Brand Video
Is Innovation Finally Coming To Economy Seats?
Park Hyatt Auckland Opening Delayed (Again)
American Airlines Raises Transatlantic Checked Bag Fees… Now?!
Austrian Airlines Outlines Plans For Smaller Fleet
Air Canada To Suspend All Transborder Service
South Africa Plans New National Airline
Delta Reports First Quarterly Loss In Nine Years
Air Mauritius Enters Voluntary Administration
Delta Reportedly Considering Boeing 737 MAX Order
Qatar Airways Deferring 50% Of Employee Salaries
United Airlines Starts Blocking Seats, Including In First Class
CORRECTION: United Airlines' Social Distancing Sham
Air Greenland's Record-Breaking Turboprop Flight
ZIPAIR Plans US Launch With Honolulu Route
Amsterdam Schiphol's Innovative New Taxibot
American AAdvantage Accounts Closed Over Doctored Car Rental Receipts
Qatar Airways' Awesome Earth Day Ad
Turkish Airlines "Draws" Massive Flag In Sky
LOL: Avatar Airlines Requests Government Aid
Air New Zealand Postpones Newark Launch
The "New" Alitalia Launches In June 2020
Why Perth Airport Is Physically Blocking Virgin Australia Planes
United Airlines Makes Masks Mandatory For Flight Attendants
Ryanair CEO: "Lufthansa Is Like A Crack Cocaine Junkie Looking For State Aid"
Amex To Cut Spending By $3 Billion In 2020
President Trump Wants To Buy Years Of Discounted Airline Tickets
Boeing & Embraer Cancel Joint Venture Plans
---
I hope everyone has a great rest of the weekend!