I can deal with loyalty program devaluations, etc., but if there's one thing I have little tolerance for, it's loyalty programs playing games with members. Deliver on what you promise, and be transparent about what you're offering.
In my opinion, this used to be the single best thing about Hyatt's loyalty program. Don't get me wrong, there were lots of other great things about it, but Hyatt's program has been more about maintaining the trust of their members than just about any other program, in my opinion.
Unfortunately I've found that this has changed over time. For example, I've written in the past about the games that Hyatt plays with confirmed suite upgrade availability on Points + Cash bookings. Hyatt said that confirmed suite upgrades for top tier elite members don't have capacity controls, and as long as a suite is available for sale, you can redeem a confirmable suite upgrade for it.
However, a countless number of Hyatt phone agents and hotels insisted that those making Points + Cash bookings only had access to a subset of this inventory, despite the loyalty program leadership insisting that's not the case. This wasn't just at a particular time, but this confusion existed for well over a year. To me, something doesn't quite add up with that.
That's not all, though. Hyatt has also been playing games with free night redemption opportunities. This is far from the first time I've seen this.
It's especially ironic that this is happening at the Hyatt Regency Jersey City, where the Freddie Awards will be held in a couple of days (awards which are intended to recognize the programs that have gone above and beyond for their members).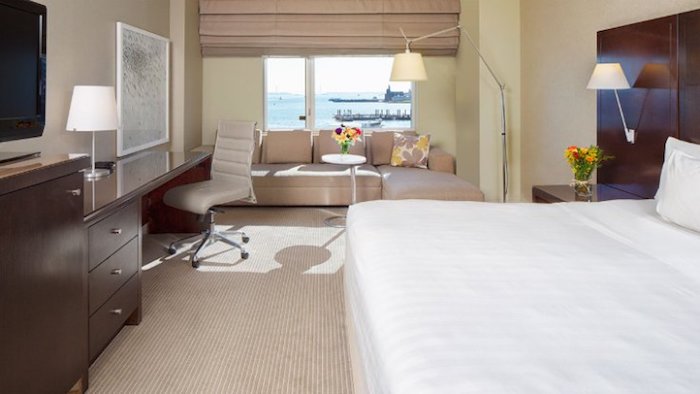 A few hours ago I looked up the rates for tonight, and saw base rooms for sale. However, they were only selling those rooms as part of a package. In this case, a "Bed And Breakfast" package was the cheapest option.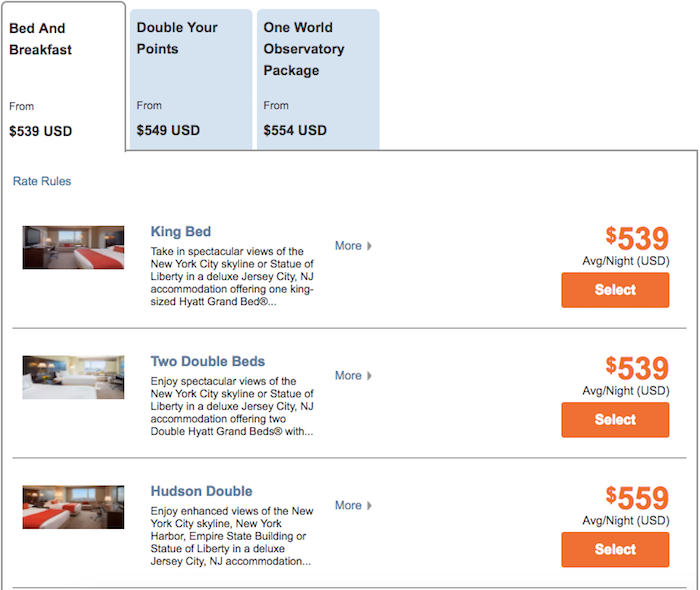 Why does Hyatt do this? So they don't have to make award rooms available.

Hyatt advertises no blackout dates, and that you can redeem points as long as a standard room is available. A standard room is available here. However, technically a "standard" rate isn't available for a standard room, but rather only special package rates.
This is dishonest, plain and simple. The irony here (as far as I know) is that the loyalty program is reimbursing the hotel at the average daily rate when the hotel is near occupancy, so I'm not sure what incentive the hotel has to not make award rooms available. I'm sure there's a reason.
What's clear, however, is that games are being played. A hotel doesn't just accidentally not make rooms available under the standard rate, but rather only as part of a package. That's intentional. Furthermore, this isn't the first hotel where this has happened — I've seen this many times.
C'mon, Hyatt, you're better than this…