As I wrote about yesterday, Alitalia employees essentially just voted in such a way that the airline will shortly be going out of business (or perhaps the way they see it, they're calling the bluffs of management and the government and expecting to be bailed out for the umpteenth time).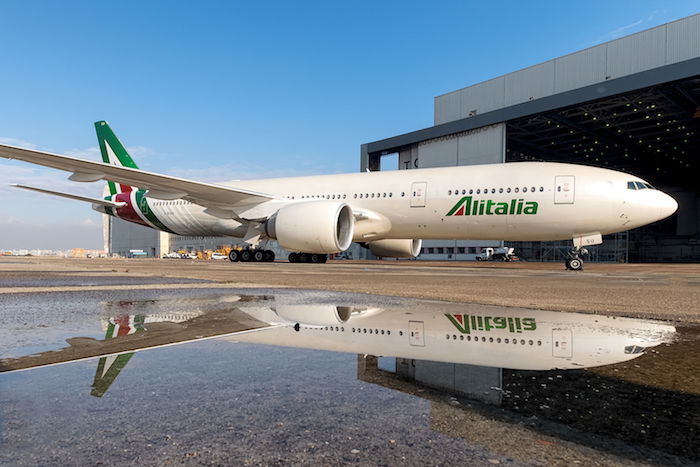 Alitalia has been in a terrible financial situation for a long time, though it has been especially bad lately. They've been on the verge of liquidation, but for political reasons got a new business plan approved by the board that would have kept them alive (see yesterday's post for more on that).
However, the new business plan being approved was contingent upon layoffs and also employees taking pay cuts, and that's something employees voted against. As a result, Alitalia is out of luck — their creditors won't fund their new business plan (or more accurately they don't have a new business plan, since it was contingent upon employees agreeing to it), the government won't bail them out, and the airline will run out of cash in the coming weeks.
Today, Italy's transport minister, Graziano Delrio, has announced that Alitalia will be sold to the highest bidder, and that the government absolutely won't bail them out. Per DW:
"Somebody believed that there would have been yet another public rescue. I will say it clearly: there will not be one," he told the La Stampa newspaper.

Asked about the possibility of Lufthansa, Europe's largest airline, taking over the ailing airline, Delrio said: "There are no obstacles, but it is up to shareholders to take decisions. The ball is in their court."

Italian press reports have repeatedly speculated about a Lufthansa bid, but the German firm has not expressed any interest publicly.
However, with rumors of the airline only having enough cash to keep flying for 2-3 weeks, the government does say that they're willing to offer Alitalia a bridging loan:
In another interview, industry minister Carlo Calenda – who brokered negotiations on the rejected rescue plan – said the government would only be prepared to offer Alitalia a six-month bridging loan worth between 300 and 400 million euros. The funding was intended to keep Alitalia's flight operations going until a new owner had been found, he told the Radio 24 broadcaster.
With all parties (employees, Alitalia management, and the government) standing firm, it will be very interesting to see what happens next. I wouldn't be surprised to see a deal made with another European airline, though I hope they know what they're getting themselves into. It certainly won't be business as usual much longer for Alitalia.