Yesterday I wrote about the issues I was having with confirming a complimentary hotel for my upcoming trip in the Etihad Residence. Etihad offers first and business class passengers a complimentary hotel room if they have a 1-2 day stopover in Abu Dhabi.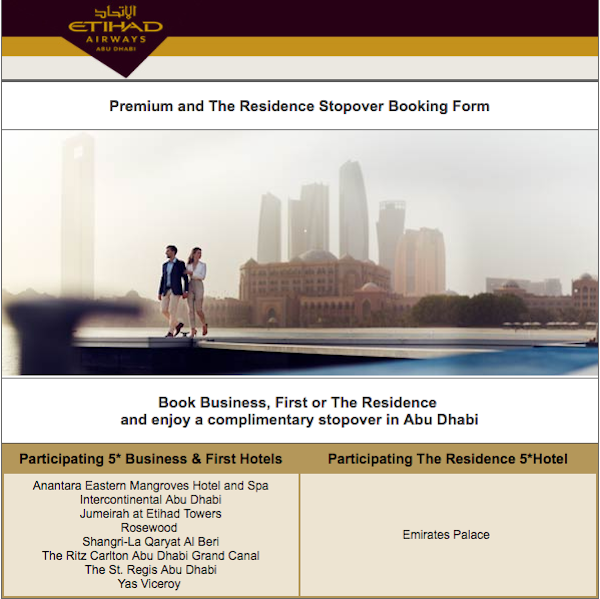 Etihad even advertises how they offer two complimentary nights in a Khaleej Suite at the Emirates Palace for passengers in The Residence. I was looking forward to taking advantage of that for my stopover in Abu Dhabi.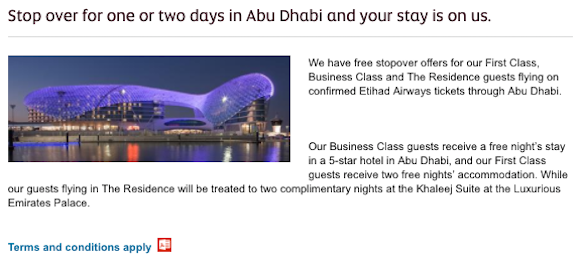 However, unfortunately I couldn't get a response from Etihad. They said that the reservation would be confirmed within 24-48 hours of when the request was made. I didn't hear back from them within that timeframe, so sent a follow-up email, and also called the number they have listed, which just kept ringing.
Then I followed up with the Etihad Residence concierge, which I figured would do the trick. However, three days later it still hadn't been confirmed.
Yesterday about three hours after I published my post I got a response from both the service that handles hotel bookings, and also the concierge. I'm not sure if that response would have come either way, or just came because of my blog post. Here's their response:
In line to your e-mail, please be inform that Emirates Palace is not available and it was on stop sale on the requested dates as per system.

Alternatively, please advise us on the list below of the hotels for your convenience.

Jumeirah at Etihad Towers Abu Dhabi
InterContinental Abu Dhabi
Eastern Mangroves Hotel & Spa
The St. Regis Abu Dhabi

We are looking forward for your soonest response.
So I'm not sure how they're defining the Khaleej Suite at the Emirates Palace as not being available. The greatest number of Khaleej Suites you can book per night through Emirates Palace' website is four, and at least that many were available for my dates. So it seems like a bit of a gimmick to suggest that this is a benefit for The Residence. Then again, an airline not managing expectations well is hardly a novel concept. 😉

I've stayed at the St. Regis Abu Dhabi and InterContinental Abu Dhabi, so decided to book Jumeirah at Etihad Towers to try something new. In looking at the confirmation, there are two cool things:
Breakfast is included
Each voucher for a room night is valid for 24 hours from when you arrive, so it doesn't follow the traditional check-in/check-out times, which is nice given the time many Etihad flights arrive and depart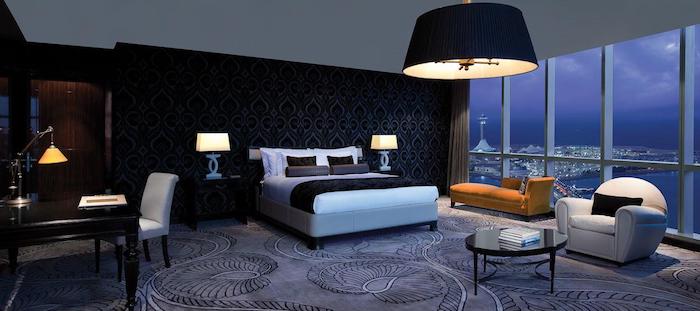 Ultimately it's nice that Etihad offers this to begin with. However, since I'm traveling in May (which is the start of slow season), the paid rate would be quite reasonable as well. For example, through Amex Fine Hotels & Resorts, the rate would be ~$190 per night, and come with free breakfast, a room upgrade, a $100 food & beverage credit, etc.

For the second night I'm actually considering switching hotels and trying something new, even if it's out of pocket. I'm always trying to squeeze as many hotel reviews out of "interesting" trips as possible. The Ritz-Carlton is only ~$200 per night, and the Four Seasons is marginally more, and if each stay is just one night, I can get quite some benefits out of it (anyone have a preference between the two hotels?).


Bottom line
I'm happy that my stopover hotel for Abu Dhabi was finally confirmed. It's a bit ridiculous how long it took, and how unresponsive they were. It's also a bit disappointing that they didn't deliver on the promised hotel. But hey, something is better than nothing, and this is no doubt a nice feature for first and business class passengers.