Hello from Riga! My dad and I are currently on a trip to Estonia and Latvia, and have been having an incredible time. Not only has it been fun to spend quality time with my dad, but I've really been loving both countries more than I was expecting. If you haven't been, I highly recommend it.
On the points & travel front, there are quite some developments this week. Today is the day where Marriott and Starwood are integrated, earlier this week it was announced that Chase Ultimate Rewards and Korean Air are cutting ties, Capital One introduced a great new card for dining, Air France & KLM announced a great new pick for CEO, and more.
With that out of the way, here's a recap of this week on the blog:
Featured Stories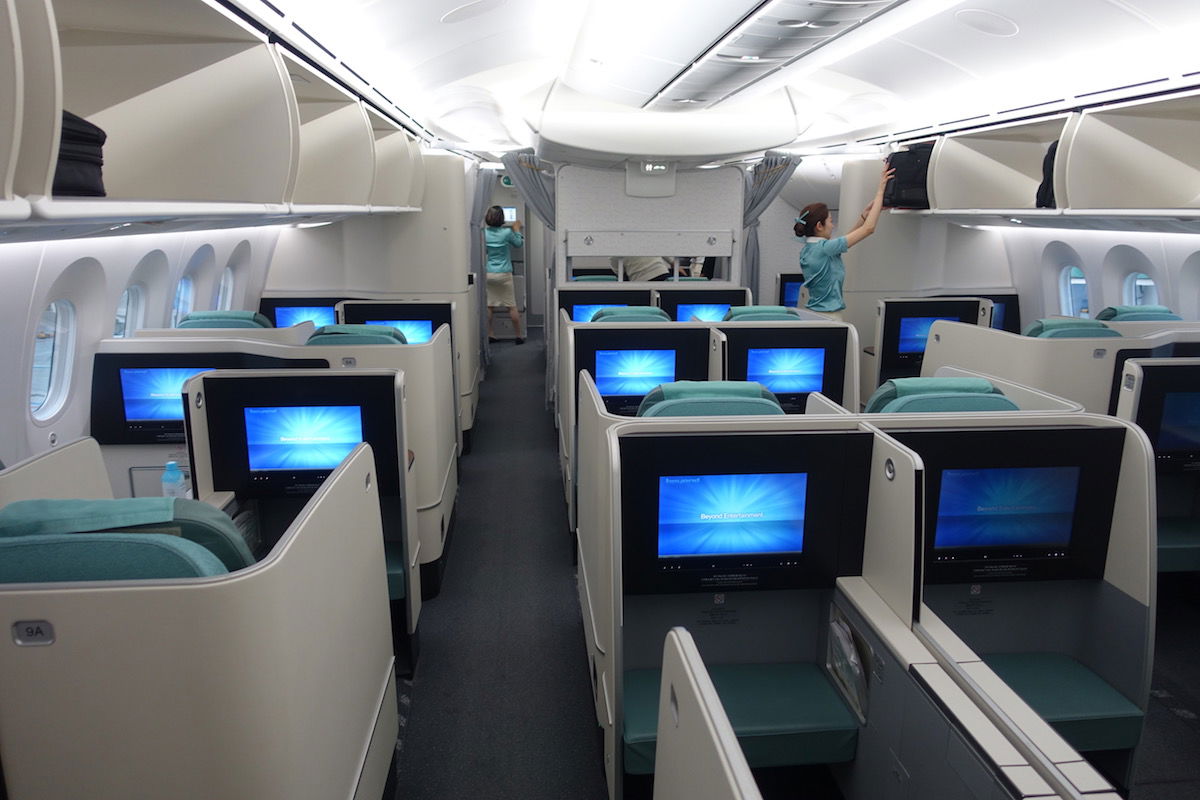 When it comes to SkyTeam awards, Korean Air SkyPass has been a go-to Ultimate Rewards partner thanks to solid availability on its own flights plus competitive partner award rates. Sure, you'll find exceptions and you'll be on the hook for surcharges with partners, but Korean SkyPass has been a great option for awards.
Korean Air also requires round-trip bookings for partner awards but you can include a stopover on these bookings. If your itinerary only includes flights on Korean Air, you can even include a stopover on a one-way award.
With Korean Air's partnership with Chase coming to an end, that meant deleting large chunks of my upcoming series on booking flights with Ultimate Rewards points by region.
As a last ditch effort to help you use your remaining SkyPass miles or decide if one last Ultimate Rewards transfer is worth it, I've compiled some useful info to help you in that decision.
---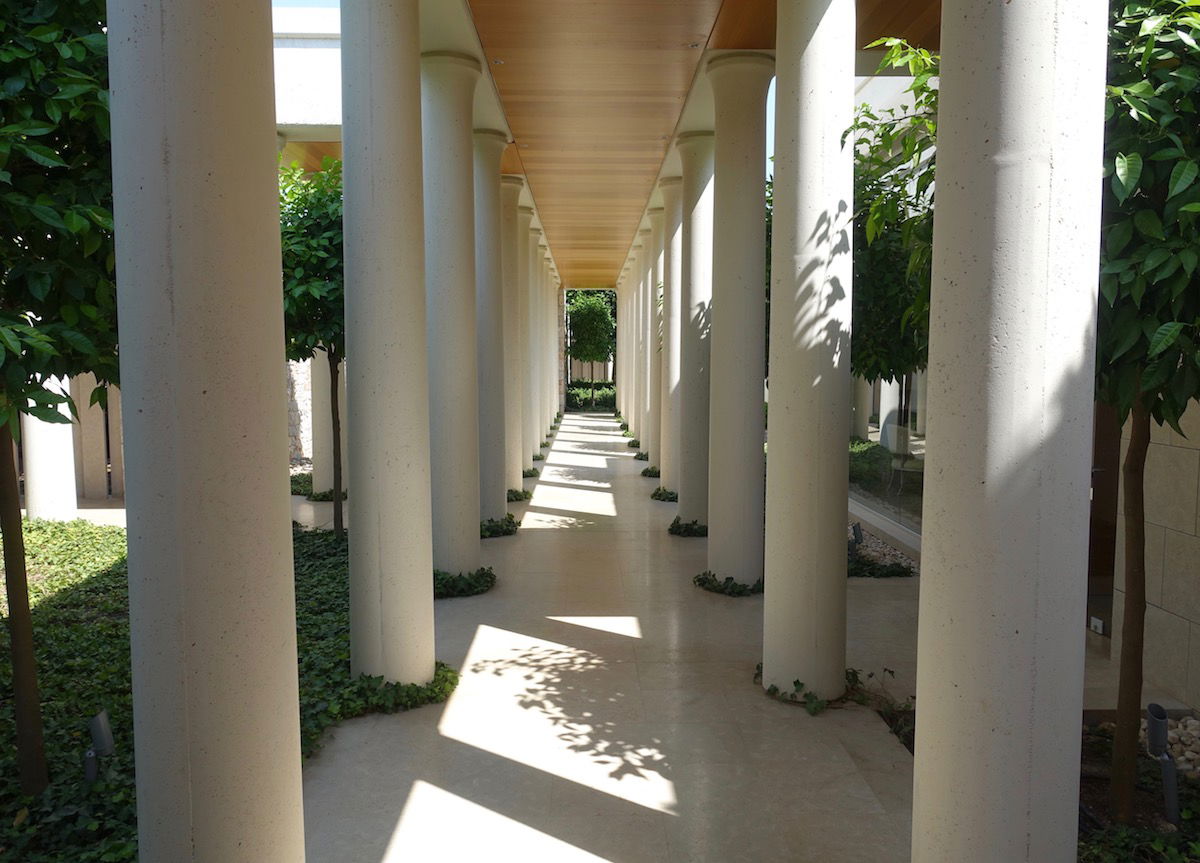 In the previous installment I wrote about our Pool Pavilion at Amanzoe, and in this installment I wanted to look at everything else the hotel has to offer, including the pool, gym, spa, beach club, restaurants, service, and much more. So, let's get right into it.
While the resort's 50 villas are spread out over acres, there are two main public areas. There's the main resort building, and then there's the beach club, which is a few kilometers away.
Amanzoe has impressive architecture. When I first saw pictures of it online I thought it almost looked cheesy, like the Castle Hotel in China, but in person it looked so much more beautiful. You really feel like you're in a Greek palace.
---

TIPS: Earning Miles & Promos
New Amex Offer Can Save You Money On Delta
What Are The Best Credit Cards For Earning United MileagePlus Miles?
Cheap Lufthansa & Swiss First Class Fares From London
Can You Upgrade From The Citi Premier To Citi Prestige?
Recapping All The New Credit Cards & Increased Bonuses
Earn 3,000 Transferable Miles When You Spend £150 At Heathrow Airport
4% Back On Dining With The New Capital One Savor
Should You Get The Hyatt Or IHG Credit Card?
8 Reasons To Get The British Airways Credit Card
AMAZING DEAL: Sub-$600 Roundtrip Business Class Tickets To Asia
Applying For Amex Business Cards: What You Need To Know
8 Reasons To Get The Citi Premier® Card
Hong Kong Airlines Will Honor $600 Business Class Tickets To Asia
TRICKS: Redeeming Miles
What Happened To Aeroplan's Call Center?! (In A Good Way)
Expedia Partnering With Chase Ultimate Rewards Travel Portal
At What Time Does Lufthansa Open First Class Award Availability?
You Can Now Redeem Alaska Miles On Finnair
Ouch: Chase (Potentially) Discontinuing Transfers To Korean Air Next Week
Should You Speculatively Transfer Chase Points To Korean Air?
Predictions: What Ultimate Rewards Transfer Partners Could Chase Add?
One Final Marriott Travel Packages Update
Korean Air SkyPass Awards You Might Want To Book [By Region]
Chase Ultimate Rewards Travel Portal: The Complete Guide To Booking Flights
TRAVEL With Ben (Lucky)
Impressions Of Tallinn, Estonia
Five Ways To Save Money (And Headaches!) When Renting A Car
United First Class Meals — How Are They?
United's Outstanding Houston Polaris Lounge
I Just Redeemed 810,000 Marriott Points For Two Travel Packages
Is It Better To Donate Miles Or Money To Charity?
REVIEWS & Trip Reports
"AAviation Day" At Reagan National Airport
Review: Amanzoe Dining & Activities
Review: Sofitel Athens Airport
Review: Emirates Lounge Milan Airport
Review: Dubai International Airport Hotel
Lufthansa A380 First Class In 10 Pictures
Introduction: Around The World (And Then Some) In 5 Days
NEWS & Updates
Marriott Reveals How Travel Packages Will Map To New Program
Marriott Clarifies New Suite Upgrade Policy
Hilton Honors Already Poking Fun At New Marriott Loyalty Program
Marriott's New Platinum Suite Upgrade Policy Isn't What We Expected
It's Marriott & Starwood Integration Day — What Should You Expect?
AirAsia X Plans To Fly To US West Coast Using A330-900neos
Leaked Marriott Program Terms Have Some Surprises
China Southern Launching Flights Between LAX & Shenyang
Heathrow Immigration Wait Times Are Now Reaching 2.5 Hours
What Does The Turkish Currency Devaluation Mean For Travelers?
United Will Start Charging To Assign Some "Regular" Economy Seats
Priority Pass Adds A Second Restaurant In Boston
Ryanair Pilots In Five Countries Go On Strike, Hundreds Of Flights Cancelled
SpiceJet's New Streaming Entertainment Is Called WHAT?!
Video: Iberia A340 Has Scary Aborted Landing In Quito
North Korea Suspends Tourist Visas
Air Belgium Makes Some Interesting Claims About Their Success
Avior Airlines Flies A340s To Miami, And They Have First Class?!
Southwest Airlines Updates Policy On Emotional Support Animals
Jetstar Criticised For Using Foreign Cabin Crew On Domestic Australian Flights
Melbourne Airport's Creative Solution To Increase Gate Capacity
Amex Centurion Suite Coming To The US Open
Comedy Of Errors Causes Man To Fly To Wrong Arctic Airport
Wizz Air's New Direction — Western European Flights And Bases
Ethiopian Airlines Wants To Help Launch Nigerian Airline
Swiss Joins TSA PreCheck
Air France's Brilliant & Surprising New CEO Pick
Priority Pass Increasing Cost Of Guest Visits For UK Members
Too Much Growth, Too Quickly? Icelandair And WOW Air Both Record Losses
---
I hope everyone has a great rest of the weekend!